Ian and Billy's eleventh offers light in the darkness.
The Cult
★★★★
Under The Midnight Sun
Black Hill. CD/DL/LP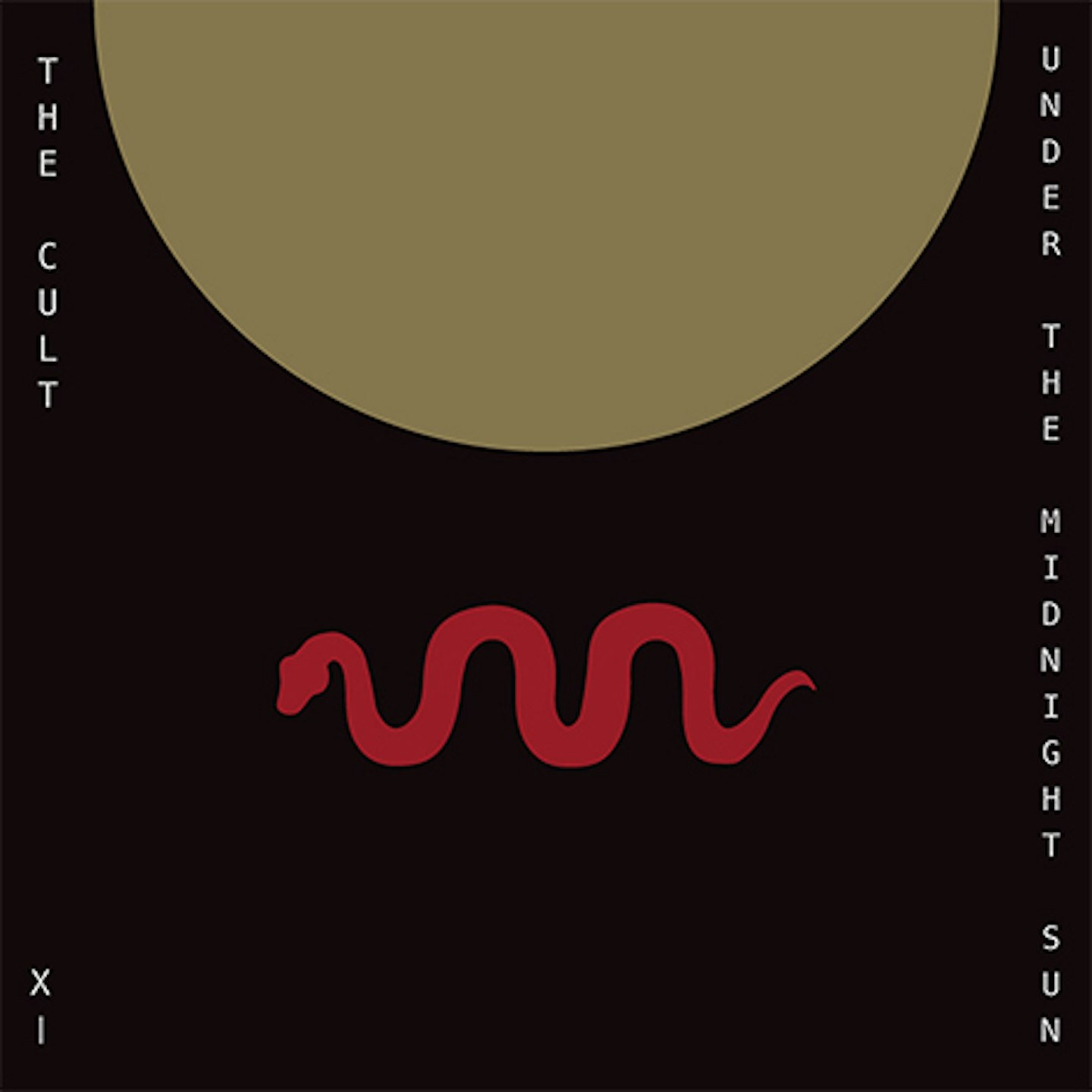 IN 2009, THREE YEARS INTO HIS BAND'S LATEST RE-FORMATION, Ian Astbury predicted that The Cult wouldn't make another album. Dropped by their record label after just one LP, Astbury didn't fancy "spending a year and a half in the studio arguing over agendas" on a format he considered "dead". But perspectives change. The third Cult album since the singer's doomy prophecy opens with Astbury whispering "Forget what you know" and Billy Duffy unfurling a hallmark display of sensuous riff calligraphy. This is Mirror, a song where "nature runs low", "shadows are long", "nightbirds croon", and Ian Astbury helpfully signposts his new record's location in heartland Cult territory by howling "Love! Love! Love!". Rock's unquenchable melodramatists have the fire in their eyes still.
These are suitably apocalyptic times to welcome a new Cult album. Made in 2020-21 and released into a burning world, Under The Midnight Sun drips with portent and dense instrumentation, signifying a tonal re-alignment from the revitalising raw powerage of 2012's Chris Goss-produced Choice Of Weapon and 2016's Bob Rock-assisted Hidden City. Tom Dalgety is the latest producer tasked with harmonising Astbury and Duffy's sometimes adversarial 'agendas', bringing award-winning ears and an aptitude for sympathetically upgrading '80s totems (Killing Joke; Pixies). His co-writing credits on five of the eight songs suggest an interventionist hand, one which instead of immersing the listener in frontline action, à la Sonic Temple, places us at a discrete vantage point. Outer Heaven's shifting perspectives are like watching a cosmic powerplay, moving from the first half's epic Morricone orchestral skirls into a two-minute coda propelled by classic Duffy powerchordage and Astbury's mantric, "As all life fades/We have to go."
The overall finish is big, but always connected to the core: at points the brooding momentum even evokes 1984 debut Dreamtime (both albums were mostly recorded at Rockfield in Wales). Uncoiling from Duffy's plaintive guitar drones, Impermanence could be a ghostly return to Horse Nation guided by Charlie Jones's sentinel basslines, Astbury picking through "The bones of this life". Vendetta grooves balefully on spiky argeggios. The closing title track, meanwhile, plays out like the aftermath of a volcanically bloody western, with Astbury's haunted baritone, not for the first time, evoking Mark Lanegan – a fellow seeker amid the dark stuff. "Actions of the violent, the moral fabric decays," he intones sorrowfully, within Duffy's counter-melody matrix. "No empire, just a wasteland."
The LP title comes from Astbury recalling the uncanny aura of Finland's Provinssirock festival, where the Love-era Cult played in 1986. Under The Midnight Sun invests those primal energies with the wisdom of age, creating something fresh and powerful. It all peaks in Give Me Mercy, the most majestic alliance of Astbury and Duffy's double-vision, its haunted plea for "a new language" couched in a noble reaffirmation of old glories. Which is surely what a great Cult album is all about.
Under The Midnight Sun is out now via Black Hill.
To read MOJO's guide to all the month's best music BECOME A MOJO MEMBER today and receive every new issue of MOJO on your smart phone or tablet to listen to or read. Enjoy access to an archive of previous issues, exclusive MOJO Filter emails with the key tracks you need to hear each week, plus a host of member-only rewards and discounts.