A set of deluxe, newly mixed editions of The Beatles' game-changing, 1966 album Revolver will hit the shops on 28 October. Using the original four-track master tapes, the album has been mixed by Giles Martin and engineer Sam Okell.
Depending on which special edition you go for – there's a standard, deluxe and a mouth-watering, 63-track super deluxe option, all available in CD or vinyl - there's also a mono mix taken from the original 1966 mono master tape, a four track EP featuring mono and stereo mixes of Paperback Writer and Rain and two discs of session outtakes and never before heard versions.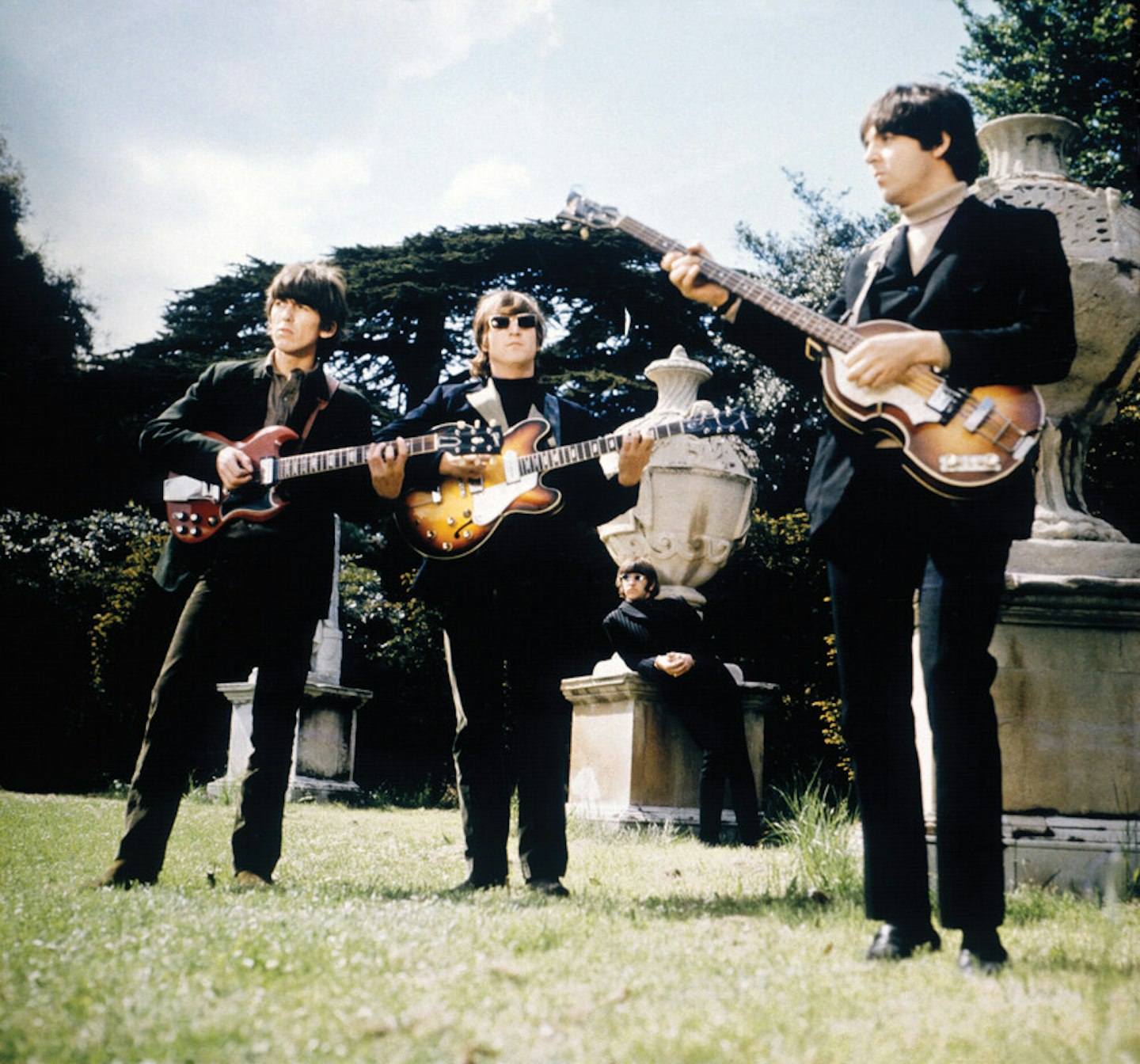 It's available to pre-order HEREand you can take a listen to the newly released mix of Taxman below:
There's a full list of the track-listing for each edition below, and if that's not enough Beatles bounty for you, make sure you pick up a copy of MOJO The Collector's Series: The Beatles Essentials and let MOJO's experts guide you through The Beatles' essential albums, songs, films and books. You can order a copy of that HERE.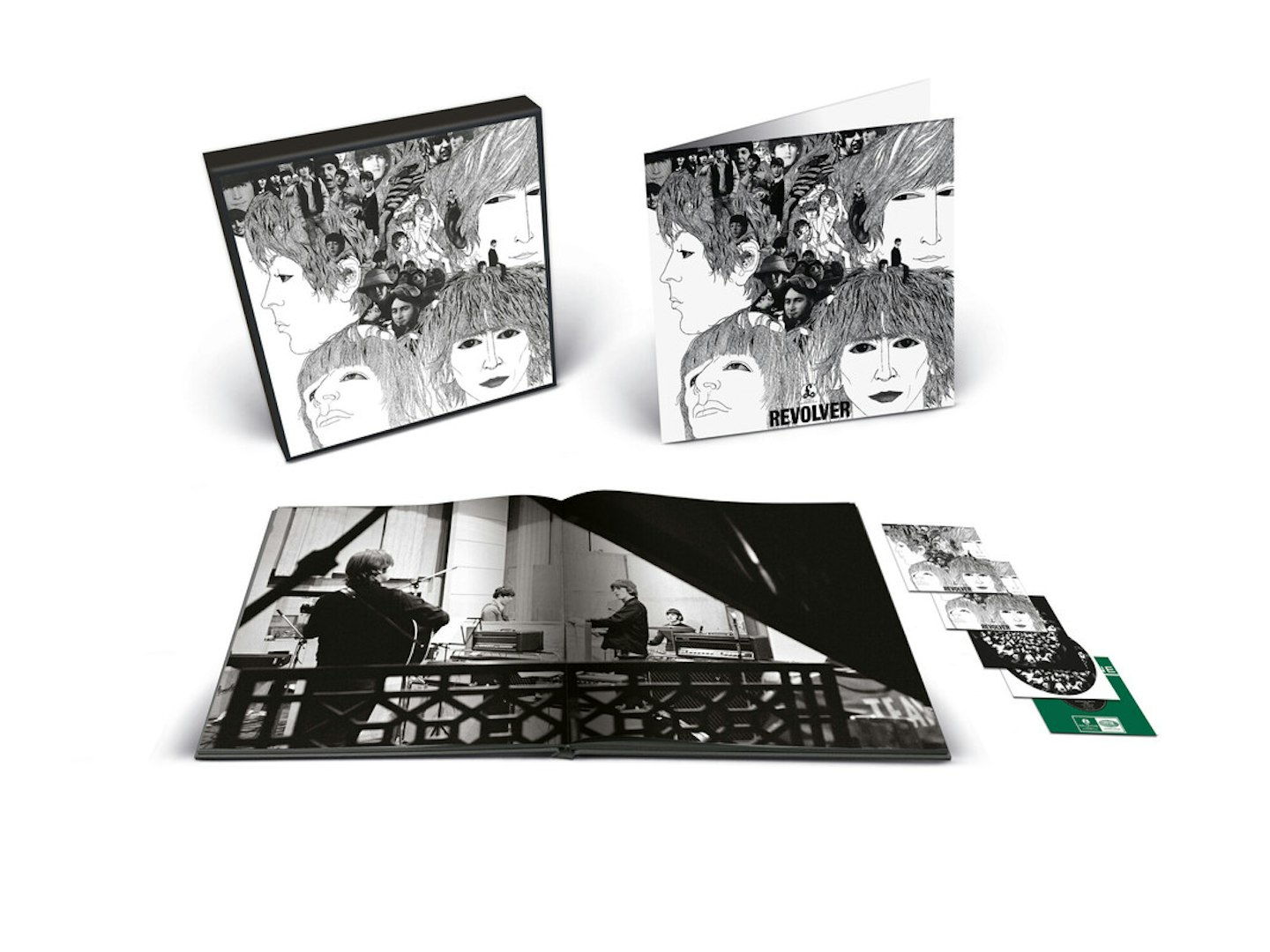 REVOLVER SPECIAL EDITION
Tracklists
SUPER DELUXE [5CD + 100-page hardbound book in slipcase | digital audio collection]
CD1: Revolver (New stereo mix)
1: Taxman
2: Eleanor Rigby
3: I'm Only Sleeping
4: Love You To
5: Here, There And Everywhere
6: Yellow Submarine
7: She Said She Said
8: Good Day Sunshine
9: And Your Bird Can Sing
10: For No One
11: Doctor Robert
12: I Want To Tell You
13: Got To Get You Into My Life
14: Tomorrow Never Knows
CD2: Sessions One
1: Tomorrow Never Knows (Take 1)
2: Tomorrow Never Knows (Mono mix RM 11)
3: Got To Get You Into My Life (First version) – Take 5
4: Got To Get You Into My Life (Second version) – Unnumbered mix - mono
5: Got To Get You Into My Life (Second version) – Take 8
6: Love You To (Take 1) - mono
7: Love You To (Unnumbered rehearsal) - mono
8: Love You To (Take 7)
9: Paperback Writer (Takes 1 and 2) – Backing track – mono
10: Rain (Take 5 – Actual speed)
11: Rain (Take 5 – Slowed down for master tape)
12: Doctor Robert (Take 7)
13: And Your Bird Can Sing (First version) – Take 2
14: And Your Bird Can Sing (First version) – Take 2 (giggling)
CD3: Sessions Two
1: And Your Bird Can Sing (Second version) – Take 5
2: Taxman (Take 11)
3: I'm Only Sleeping (Rehearsal fragment) - mono
4: I'm Only Sleeping (Take 2) - mono
5: I'm Only Sleeping (Take 5) - mono
6: I'm Only Sleeping (Mono mix RM1)
7: Eleanor Rigby (Speech before Take 2)
8: Eleanor Rigby (Take 2)
9: For No One (Take 10) – Backing track
10: Yellow Submarine (Songwriting work tape – Part 1) - mono
11: Yellow Submarine (Songwriting work tape – Part 2) – mono
12: Yellow Submarine (Take 4 before sound effects)
13: Yellow Submarine (Highlighted sound effects)
14: I Want To Tell You (Speech and Take 4)
15: Here, There And Everywhere (Take 6)
16: She Said She Said (John's demo) - mono
17: She Said She Said (Take 15) – Backing track rehearsal
CD4: Revolver (Original mono master)
Album tracklist (same as above)
CD5: Revolver EP
1: Paperback Writer (New stereo mix)
2: Rain (New stereo mix)
3: Paperback Writer (Original mono mix remastered)
4: Rain (Original mono mix remastered)
SUPER DELUXE VINYL [limited edition 4LP+7-inch EP + 100-page hardbound book in slipcase]
LP One: Revolver (New stereo mix)
Side 1
1: Taxman
2: Eleanor Rigby
3: I'm Only Sleeping
4: Love You To
5: Here, There And Everywhere
6: Yellow Submarine
7: She Said She Said
Side 2
1: Good Day Sunshine
2: And Your Bird Can Sing
3: For No One
4: Doctor Robert
5: I Want To Tell You
6: Got To Get You Into My Life
7: Tomorrow Never Knows
LP Two: Sessions One
Side 1
1: Tomorrow Never Knows (Take 1)
2: Tomorrow Never Knows (Mono mix RM 11)
3: Got To Get You Into My Life (First version) – Take 5
4: Got To Get You Into My Life (Second version) – Unnumbered mix - mono
5: Got To Get You Into My Life (Second version) – Take 8
6: Love You To (Take 1) - mono
7: Love You To (Unnumbered rehearsal) - mono
Side 2
1: Love You To (Take 7)
2: Paperback Writer (Takes 1 and 2) – Backing track – mono
3: Rain (Take 5 – Actual speed)
4: Rain (Take 5 – Slowed down for master tape)
5: Doctor Robert (Take 7)
6: And Your Bird Can Sing (First version) – Take 2
7: And Your Bird Can Sing (First version) – Take 2 (giggling)
LP Three: Sessions Two
Side 1
1: And Your Bird Can Sing (Second version) – Take 5
2: Taxman (Take 11)
3: I'm Only Sleeping (Rehearsal fragment) - mono
4: I'm Only Sleeping (Take 2) - mono
5: I'm Only Sleeping (Take 5) - mono
6: I'm Only Sleeping (Mono mix RM1)
7: Eleanor Rigby (Speech before Take 2)
8: Eleanor Rigby (Take 2)
Side 2
1: For No One (Take 10) – Backing track
2: Yellow Submarine (Songwriting work tape – Part 1) - mono
3: Yellow Submarine (Songwriting work tape – Part 2) – mono
4: Yellow Submarine (Take 4 before sound effects)
5: Yellow Submarine (Highlighted sound effects)
6: I Want To Tell You (Speech and Take 4)
7: Here, There And Everywhere (Take 6)
8: She Said She Said (John's demo) - mono
9: She Said She Said (Take 15) – Backing track rehearsal
LP Four: Revolver (Original mono master)
Album tracklist (same as above)
Revolver EP (7-inch vinyl)
Side 1
1: Paperback Writer (New stereo mix)
2: Rain (New stereo mix)
Side 2
1: Paperback Writer (Original mono mix remastered)
2: Rain (Original mono mix remastered)
DELUXE [2CD in digipak with 40-page booklet]
CD 1: Revolver (New stereo mix)
CD 2: Sessions
1: Paperback Writer (New stereo mix)
2: Rain (New stereo mix)
3: Tomorrow Never Knows (Take 1)
4: Got To Get You Into My Life (Early mix)
5: Love You To (Take 7)
6: Doctor Robert (Take 7)
7: And Your Bird Can Sing (First version) Take 2
8: Taxman (Take 11)
9: I'm Only Sleeping (Take 2) - mono
10: Eleanor Rigby (Take 2)
11: For No One (Take 10) – Backing track
12: Yellow Submarine (Take 4 before sound effects)
13: I Want To Tell You (Speech and Take 4)
14: Here, There And Everywhere (Take 6)
15: She Said She Said (Take 15) – Backing track rehearsal
STANDARD [1CD | digital | 1LP vinyl | limited edition 1LP picture disc vinyl]
Revolver (New stereo mix)