The oft-cited 'new Leonard Cohen' parks the gloom for mood uplift and sensory joy.
Bill Callahan
★★★★★
YTILAER
DRAG CITY. CD/DL/LP/MC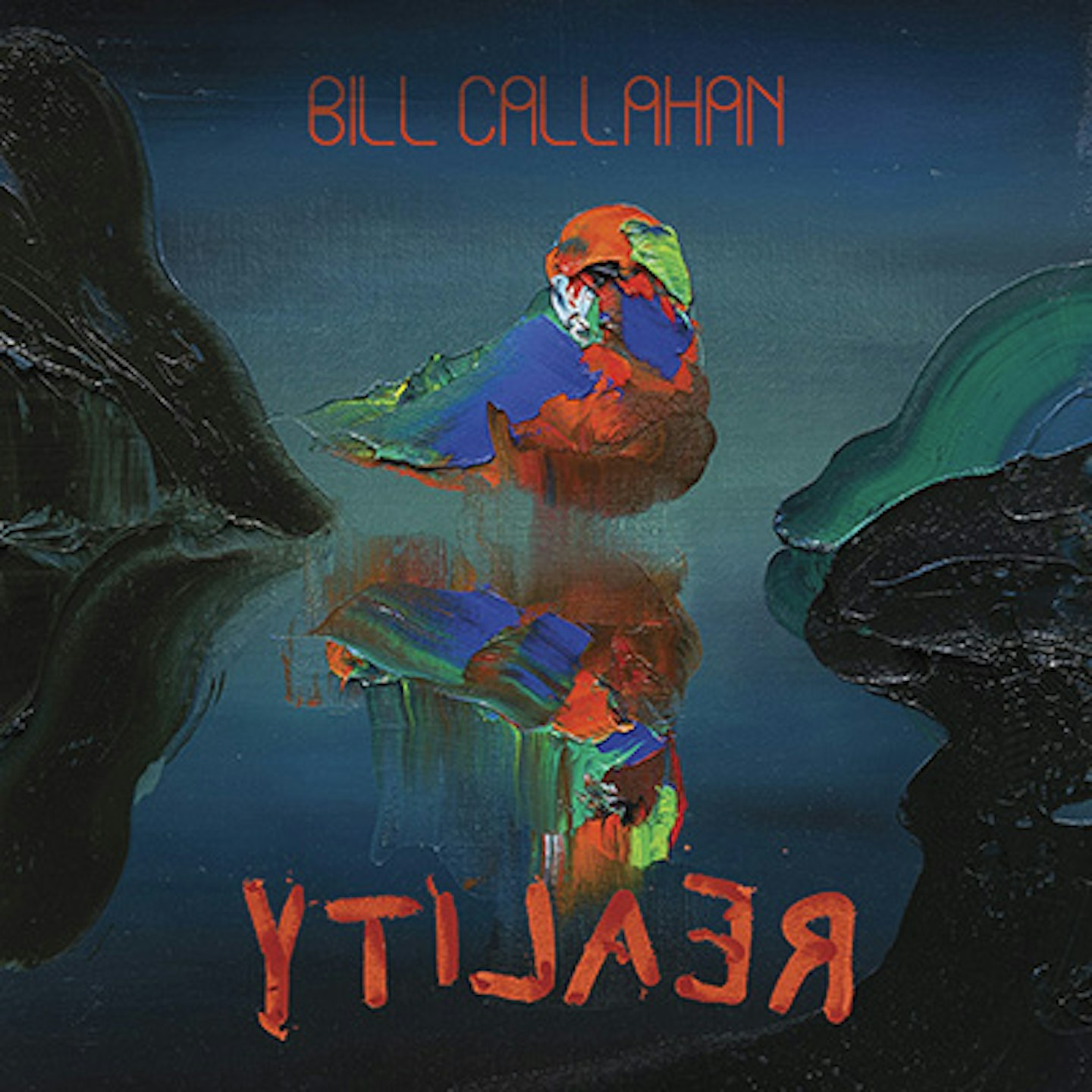 In a statement accompanying this, his eighth 'solo' album, Bill Callahan talks of his explicitly collectivist motivation this time out, as mankind emerges from Covid's shadow.
"It felt like it was necessary to rouse people," he avers, "…I wanted sounds and words that made you feel, and that lifted you up."
From one of popular music's most acute existential worriers, these words register as genuine yet a touch surreal, perhaps chiming with Reality's titular ass-backwardsness. As with 2000's masterpiece as Smog, Dongs Of Sevotion, Callahan tends to get playful when he's making his very best music. This one really is of that extraordinary calibre, and at times very approachable, too – Natural Information, in particular, is little short of feelgood pop, on a par with, say, Lambchop's Up With People, as our hero jauntily wheels around an infant pushchair, wearing "recovery slides", marvelling at his sensory wellbeing.
Now in his mid-fifties, Brooding Bill had already found happiness pre-pandemic, settling with his wife and son near Austin, Texas. Domestic bliss initially prompted writer's block, but he soon found a new creative groove on 2020's Gold Record. Under lockdown, he kept the pot boiling with Blind Date Party, a double album of covers constructed virtually alongside Bonnie 'Prince' Billy, corralling a host of fellow Drag City artists.
Here, he's backed by three choice ones: long-serving, quietly pyrotechnic guitarist Matt Kinsey, Dirty Three's peerless sticksman Jim White, and, on bass, newbie Emmett Kelly, currently wowing in Ty Segall's Freedom Band. In places they're joined by Austin keys player Sarah Ann Phillips, and assorted brass players ("because horns are heralds, triumphs") – Planets even concludes with three minutes of gleefully searching improv.
Overall, though, this dream team summon Callahan's most delectable sound since 2009's Sometimes I Wish We Were An Eagle. Coyotes rolls blissfully like Neil Young in tender Harvest mode, topped off by another joyful, whistle-able refrain: "Yes, I am your loverman."
With Callahan's romantic certainty comes rare writerly confidence: several tunes bask in this miraculous feeling, notably Everyway, which comes tinged with vintage dark humour. "I feel something coming on, a disease or a song," purrs that beloved baritone, before imagining a shipwrecked crew warming "our hands in the corpse of a wild horse, on the shores of Assateague", then deadpanning, "at least we're all in this horse together."
As a motivational coach, Callahan may have some way to go, but as a songwriter he's giving it all he's got, with philanthropic zeal turning on the idiosyncratic charm for 62 minutes and capturing hearts all over again. There apparently won't be Reality vinyl until well into 2023, but even that can't take the shine off this outright classic.
YTILAER is out 14 October via Drag City
BECOME A MOJO MEMBER today and receive every new issue of MOJO on your smart phone or tablet to listen to or read. Enjoy access to an archive of previous issues, exclusive MOJO Filter emails with the key tracks you need to hear each week, plus a host of member-only rewards and discounts.