Blur
The Ballad Of Darren
★★★★
PARLOPHONE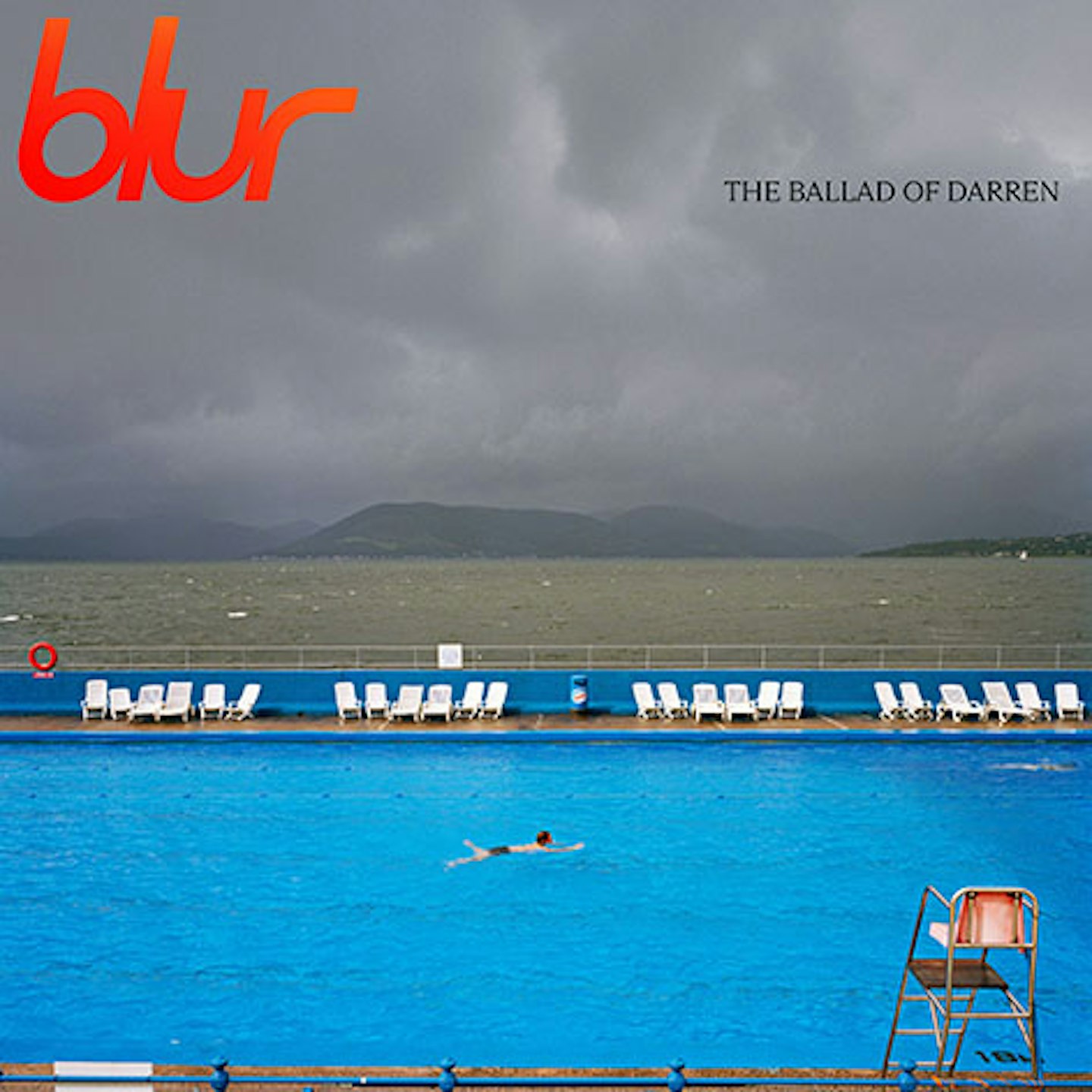 INTERVIEWED AROUND the release of his second solo album, 2021's The Nearer The Fountain, More Pure The Stream Flows, Damon Albarn suggested that a Blur reunion would be "light relief " compared with the mournfully untethered songs that he was writing at the time. That, however, is not the impression created by The Ballad Of Darren, Blur's ninth album and their first since 2015's excellent but oddly peripatetic The Magic Whip.
While it vibrates with all sorts of echoes and aftershocks from the band's pop pomp – an "Oi!" here, a flash of brass there – these are not songs that suggest larks back aboard the mothership, the boys reunited for one more cheery jaunt. Instead, this is a record that understands nostalgia not as comforting singalong or trophy-lift of past glories, but a tangible pain that comes with cataloguing all the people, places and selves that are shed over the years. "I just looked into my life/And all I saw was that you're not coming back," sings Albarn on opening song The Ballad, a versatile line of grief and regret. The willowy Johnny Marr guitars of Barbaric, meanwhile, are tempered by Albarn bleakly repeating a tightly condensed little tragedy: "I have lost the feeling/That I thought I'd never lose." It feels fittingly adult for a band so many will have grown up with, like some real-time Britpop version of Richard Linklater's Boyhood. As Coxon tells MOJO, The Ballad Of Darren features songs that are "quite retrospective, looking back over a career, over friendships that have been long-term." We all go hand in hand through their midlife.
The album begins with a sudden clank, the sound of something cranking back into action, as if Blur have been in suspended animation, waiting for a coin in the slot. As their individual CVs make clear – not least Albarn's hugely successful stewardship of Gorillaz, guitarist Graham Coxon's solo and soundtrack work, drummer Dave Rowntree's political and legal work and bassist Alex James's cheesemaking – that's far from true, but the opening songs could not make it clearer that this is a Blur album. One of three tracks specifically rooted in the Super Trouper life of the working band, The Ballad can trace its roots back to The Universal or To The End, its Jim O'Rourkedoes-Bacharach grandeur collapsed in melancholy. "I met you at an early show… we travelled around the world together," sings Coxon in response to Albarn, his backing vocals continuing a conversation that began more than four decades ago when the singer insulted his brogues in a Colchester school yard. Next, though, comes the clammy St Charles Square, the portrait in Song 2's attic, a syphilitic Girls And Boys, an account of a paranoid breakdown that expects you to know exactly who, where and what it's talking about ("Pauli's ghost come back to haunt me"). A sweetheart contract between Magazine and The Soft Boys, it's the album's most raucous moment, a reminder of how gloriously messy Blur could always be.
Blur give a lot of heart – historically not always their strongest suit, but abundant on The Ballad Of Darren.
Yet despite St Charles Square's exuberant mutations ("Tesco disco!") there is a coherence to The Ballad Of Darren, a sense that each song quietly connects to and reflects on the next. While The Magic Whip, conceived during ad hoc sessions in Hong Kong and almost shelved, used globalisation and international travel to suggest ennui, The Ballad Of Darren spins into a more mythical, mystical direction. Far Away Island seems to detail a longdistance relationship, but its haunted-piano waltz and siren-call vocals work for any desperate yearning; Avalon frets over a lost state of grace. First single The Narcissist, meanwhile, casts the performer as "Pierrot", the My Bloody Valentine distortion at the end suggesting a self being slowly obliterated by the distortions of fame, somebody struggling to find themselves in the fuzz. ("Picking your way through this strange life you've signed up for without knowing what exactly it was about or what was going to happen to you," says Coxon). It's elegant mythologising – not misty islands and "apple of Avalon" but Blur themselves.
The world outside does creep into The Ballad Of Darren. Avalon refers to "grey painted aeroplanes… on their way to war," while Russian Strings, hiding Pornography-level darkness behind wistful piano glides, burrows into geopolitical chaos with its collapsing buildings and implacable end-times forces: "So turn the music up/ I'm hitting the hard stuff," sings Albarn, all ambiguity wrung from those last words. Yet there's a more personal sense of apocalypse at play here, too. While Avalon is happy to drop back into their early Kinks fetishism, the verses sink into the twilight decline of David Bowie's Where Are We Now?. "Then I overdo my dose and I don't even know I'm here any more," sings Albarn. "Just something that comes to us all."
What that might be is most powerfully evoked on closing song The Heights, a song that might have persuaded Philip Larkin to put down the jazz and investigate Blur's back catalogue. Using the language of star/fan power dynamics ("Standing in the back row/ This one's for you") it hints at the ultimate leveller, a force that flattens out the difference between who is on-stage and who isn't – "something so bright out there that you can't even see it." It all ends in white noise, then sudden silence, an ambiguous Sopranoslike final curtain.
For all these disturbances, this grappling with the difficult stuff of life and death, there is a lovely, graceful ease to The Ballad Of Darren. This isn't the sound of a band trying to react against their past, or challenge their Britpop audience with US noise, or justify their existence – it's Blur simply showing what they do best. As Albarn sings on The Heights, they give a lot of heart – historically not always their strongest suit, but abundant here. There's no doubt that they are going through something, but if there is joy to be found on The Ballad Of Darren, it's that Blur, once again, are going through it together.
The Ballad Of Darren is out July 21, via Parlophone
Blur Live At Wembley Stadium Reviewed: Beers, Tears And Hit After Hit After Hit…