Dylan's other-worldly 2021 take on his back pages – yours, finally, to keep.
Bob Dylan
★★★★
Shadow Kingdom
COLUMBIA/LEGACY. CD/DL/LP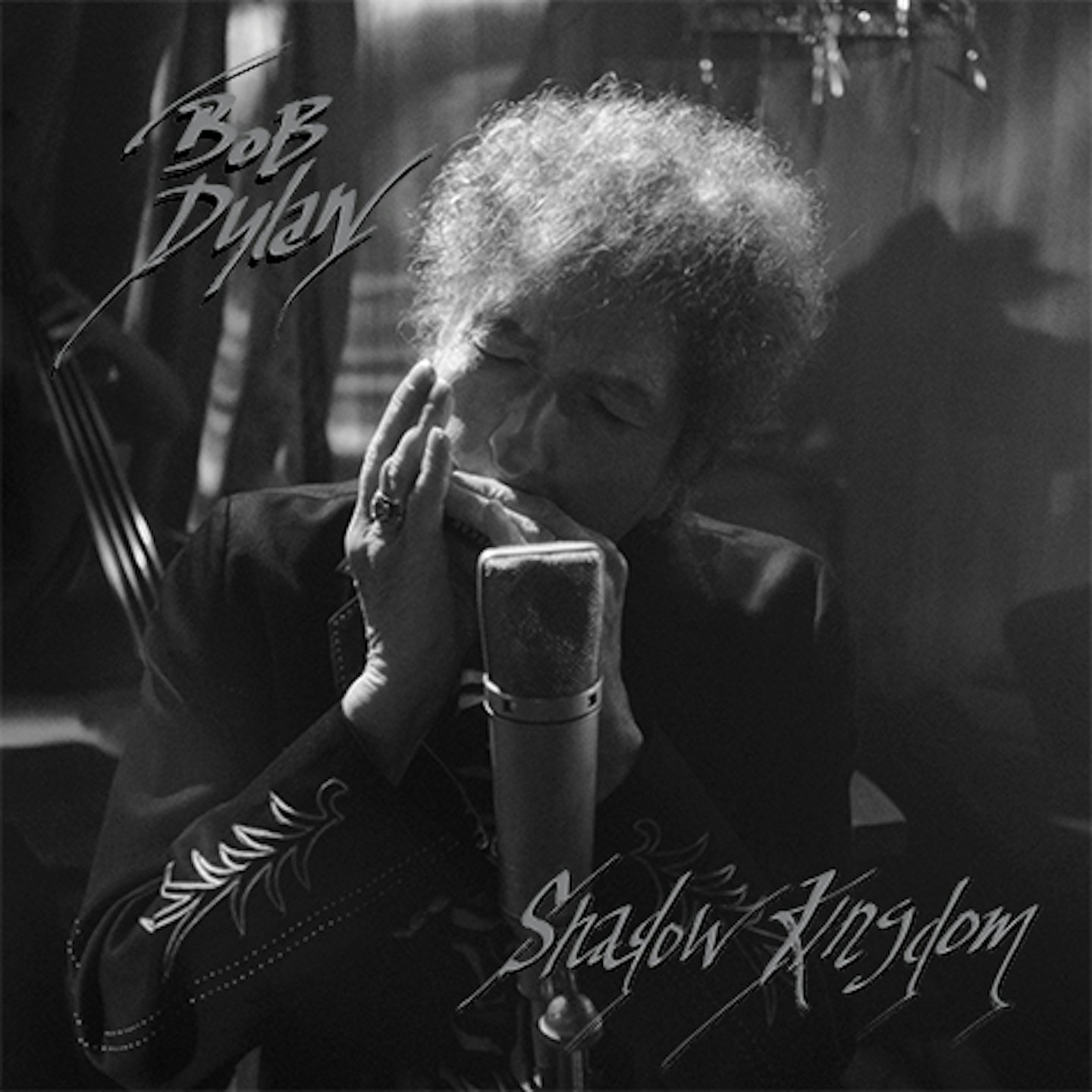 As the credits rolled at the end of Bob Dylan's Shadow Kingdom livestream on July 18, 2021, thanks were given to a venue called the Bon Bon Club in Marseille – a place, Dylanologists swiftly deduced, that had never existed. In 1962, however, a Bon Bon "supper club" in Philadelphia was the subject of a court case with Pat Lynn Hackett, a folk singer, accusing the owners of racketeering. Hackett's right leg had to be amputated after Eddie Nace, the Bon Bon Club operator, pushed her down the staircase. Her error, according to the New York Daily News, was being "sympathetic about a customer who had been relieved of $700 by a B-girl".
A real-life noir thriller from the dawn of Dylan's career. A location shrouded in enigma and subterfuge (a Santa Monica soundstage being somewhat less romantic). A livestream designed to be ephemeral, to disappear like the smoke from all those cigarettes after a couple of days. And what the subtitle described as 'The Early Songs Of Bob Dylan', reconfigured without drums to complement the liminal atmosphere of director Alma Har'el's visuals. The Shadow Kingdom, it seemed, was not built to last.
The thing is, of course, that Bob Dylan songs aren't quite so transient. At the end of The Philosophy Of Modern Song, Dylan writes, "Music transcends time by living within it, just as reincarnation allows us to transcend life by living it again and again." This, perhaps, is the key to Shadow Kingdom, and a decent artistic reason – the commercial expediencies being self-evident – why Dylan has chosen to release the show as an album now. The old songs and vintage effect might invoke a certain nostalgia, but the juke joint ambience is more Lynchian than neat historic reconstruction, and the songs sound little like they used to do. It's a dream Dylan destination, but it's one which is, as per his Philosophy, "of a time but also timeless".
Shadow Kingdom the album, then, turns out to be an extremely useful addition to the Dylan catalogue, and very much of a piece with his current manoeuvres. Think of it as a companion to Rough And Rowdy Ways, and that album's ongoing tour: as if Dylan were reinventing those 'Early Songs' in the same silvery light, and getting them out of the way before he hits the road again to concentrate on his Latest Songs.
Four selections turn up on both Shadow Kingdom and in recent live setlists – When I Paint My Masterpiece, Most Likely You Go Your Way (And I'll Go Mine), I'll Be Your Baby Tonight and To Be Alone With You. And while the roadhouse rhythm of the touring band is replaced by more of a stealthy cantina sway – lots of accordion and acoustic guitars, no piano or fiddle – there's a clear affinity. Songs hang in the air, implying rather than asserting uncanny dimensions. Dylan's voice, again, is quite beautiful, with a control and nuance so many thought he'd lost.
It's particularly impressive on What Was It You Wanted, a cut from 1989's Oh Mercy that doesn't seem especially 'Early' until you realise it was recorded 27 years into Dylan's career, and that 34 years have subsequently elapsed. Dylan has long treated his songs as standards, so compositionally robust as to be infinitely malleable, but the gravitas here is striking; as if the removal of the beats has removed the song from linear time. Tombstone Blues, slowed to a spectral recitation, sounds like it was written the same day as Murder Most Foul, but a day that's hard to place in either 2020 or 1965. Pledging My Time is the most ethereal of blues, a rendering of tradition that seems to be broadcast from the spirit plane. So weird; so lovely.
Further mysteries accrue. Musicians were listed at the end of the livestream – among them Shahzad Ismaily on accordion, and Big Thief's Buck Meek, though none of Dylan's road band – but aren't mentioned in the album credits. The music that played under the film's closing titles is here, a desert sunset instrumental called Sierra's Theme that would've fitted neatly onto the _Pat Garrett & Billy The Kid_soundtrack. Accordion, again, is key.
"You want to be piggy backed into another dimension where your body and mind can be restored," Dylan writes of Jimmy Wage's Take Me From This Garden Of Evil in The Philosophy Of Modern Song, and that's what Shadow Kingdom does, if not with quite the same rockabilly vigour. Its brief 2021 run remains a puzzle, but no longer an illusion: The Bon Bon Club is open for business again, whenever we need it.
Shadow Kingdom is out 2 June via Columbia
Bob Dylan: "What Do You Think Of This Kid Called Beck? I Want To Make A Record The Way He Makes Records…"

READ MOJO'S VERDICT ON ALL THE MONTH'S BEST MUSIC. Plus, receive every new issue of MOJO on your smart phone or tablet to listen to or read. Enjoy access to an archive of previous issues, exclusive MOJO Filter emails with the key tracks you need to hear each week, plus a host of member-only rewards and discounts by BECOMING A MOJO MEMBER