MOJO is proud to announce the release of a new film by The Coral. Following their latest album, Coral Island, the band are releasing a self-produced film Welcome To Coral Island. Directed by The Coral's Ian Skelly & Kevin Power, the film has been created as an accompaniment to Coral Island, illustrating the album's themes and featuring exclusive performances by the band.
Discussing the film, the band's Nick Power says: "'Welcome To Coral Island' is the band's attempt to bring Coral Island and its characters to cinematic life. Mostly shot in an old music hall somewhere on Merseyside, the live performances and cut scenes get to the heart of their unique and haunted funland."
The film will be premiering here at 8pm on Thursday August 12th
Coral Island, released by Run On Records in association with Modern Sky UK earned the band a spot at Number 2. Discussing the album in MOJO 331, singer James Skelly explained: "Most of it was recorded on a little quarter-inch tape machine. We wanted it to sound like an old seaside postcard or photograph, sometimes broken, sometimes scratched."
As well as the film, Nick Power also released an accompanying book, Over Coral Island, which features 20 previously unseen illustrations by drummer Ian Skelly. The book can be purchased here.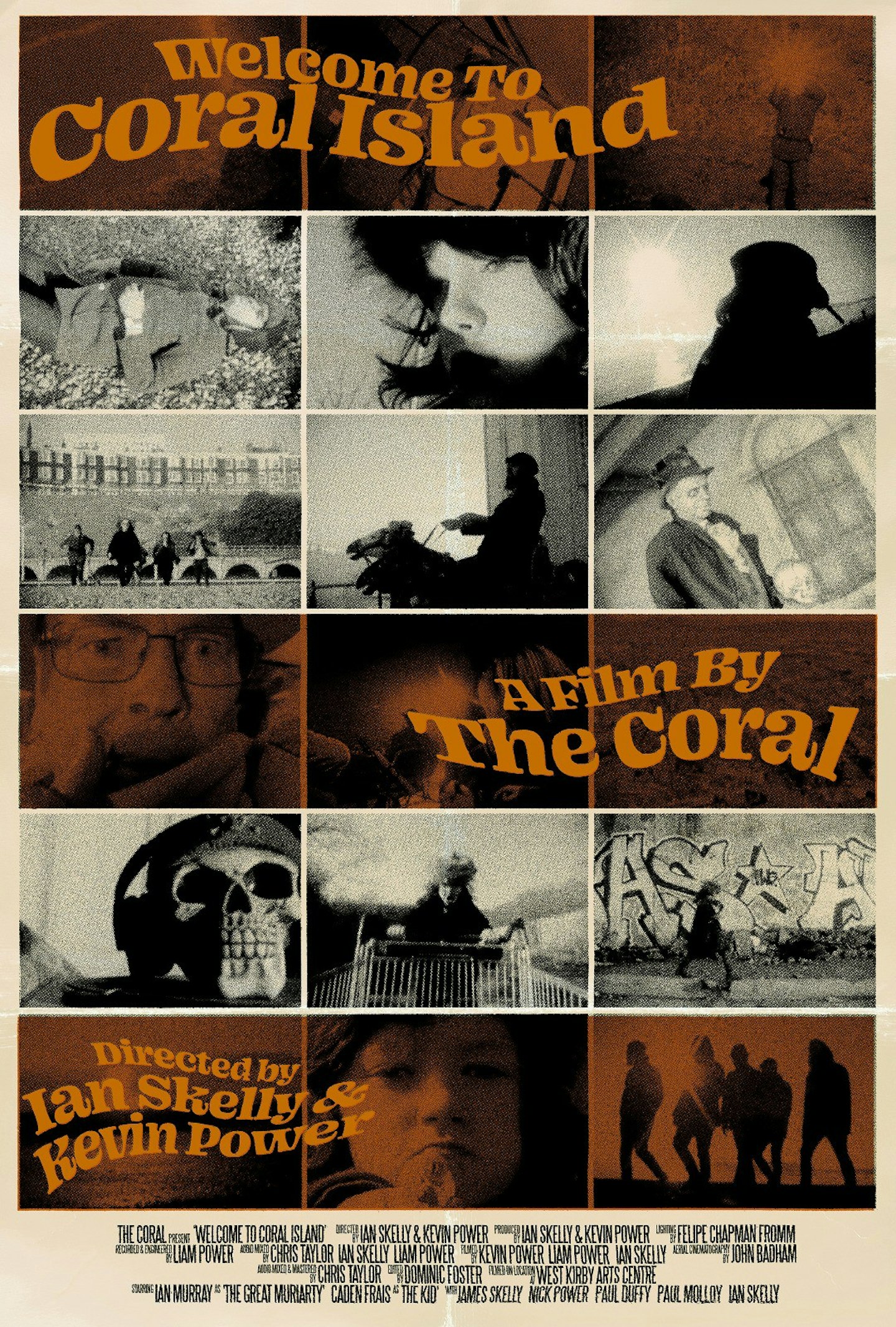 For information about releases and live dates, connect with The Coral at:
twitter.com/thecoralband