The Raincoats' singer/bassist releases debut solo album of audacious sonics and witty lyrics.
Gina Birch
★★★★
I Play My Bass Loud
THIRD MAN. CD/DL/LP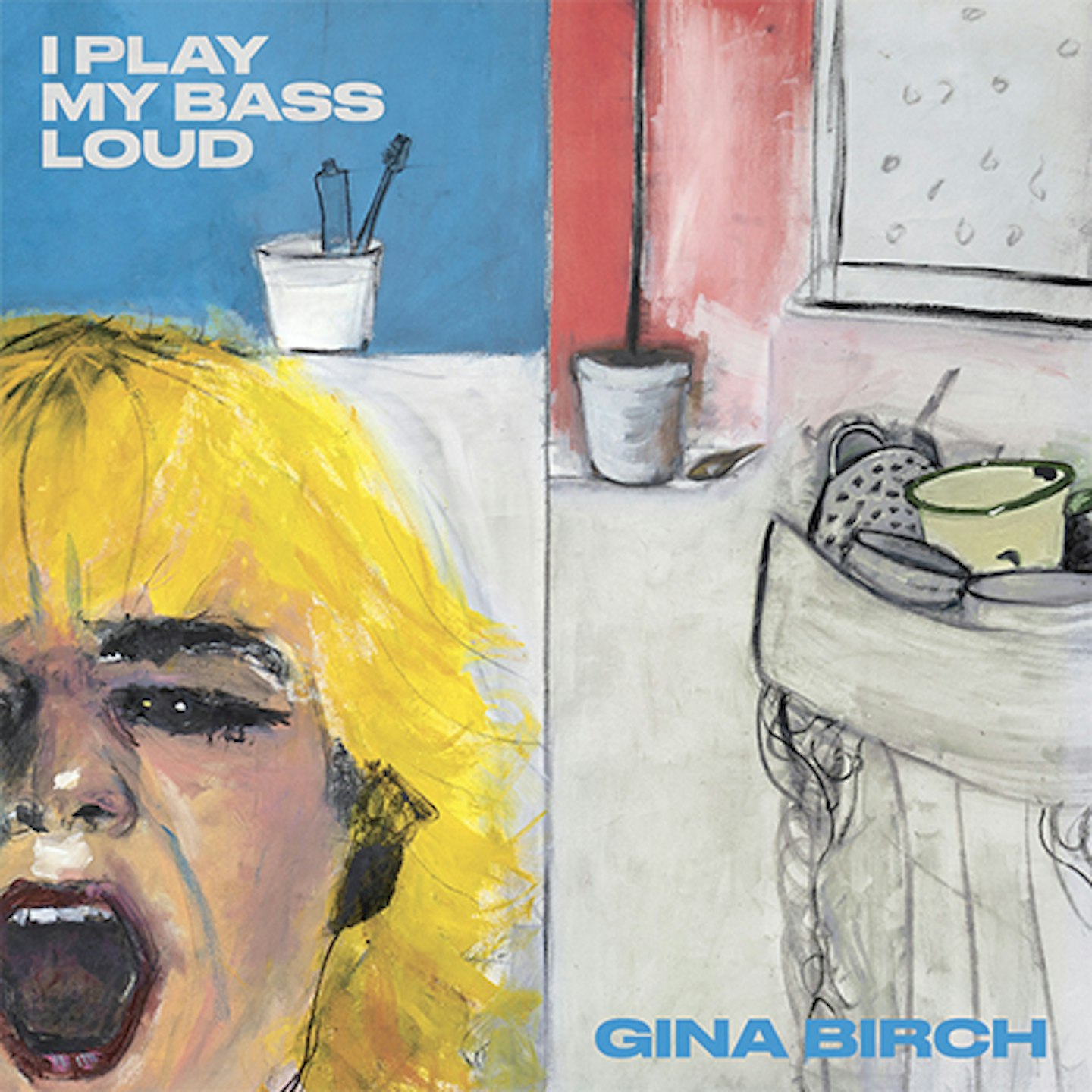 "I always thought: if I open my big bay window upstairs and play my bass, I'm not some groovy young rapper. I'm this old white woman playing my bass guitar out of my window," says Gina Birch. "I just want to stick my head out and yell down the street: HELL, I'M HERE, AND I'M PLAYING MY BASS LOUD!"
Since she and Ana da Silva formed The Raincoats in 1977, Birch has combined film, music and conceptual art to record her supercharged, highly individualistic view of what it means to be a woman in the world. Seeing early gigs by the Sex Pistols and The Slits set her on a journey of discovery, from The Raincoats' scratchy post-punk to her late-'90s band The Hangovers, to making videos for The Libertines and Daisy Chainsaw, to last autumn's first solo exhibition of paintings, In My Fucking Room. Now releasing her debut album on Jack White's Third Man label, Birch feels liberated as a solo artist, expressing her own vision in a way that is unfettered and free. Co-produced with Youth, of Killing Joke, who has collaborated with other punk legends like Poly Styrene and Viv Albertine, I Play My Bass Loud is a combination of witty feminist manifesto and a celebration of the bass guitar – through alt-rock, dub and distorted rhythm – as a "creative and phenomenal instrument".
"A shining example of the music geek's revenge."
With its booming, rubbery groove, the title track features five women bassists, including the Mo-dettes' Jane Crockford and Emily Elhaj from Angel Olsen's band. This links in with Birch's debut single, Feminist Song, and Pussy Riot, an ode to the Russian protest art group, which is remixed here by Ana da Silva as digital dancehall pop. Birch is good at rallying cries – her anthemic Wish I Was You, for instance, with Thurston Moore's revolving guitar and the pay-off line: "I used to wish I was you/Now you wish you were me", is a shining example of the music geek's revenge.
But she is most resonant when her humorous, personal wordplay collides with clattering drum loops and filters, like the fractious politics of female gossip in Big Mouth, and the trippy quality of I Will Never Wear Stilettos, where she sings, "My feet are ecstatic in Doc Martens/They love blue suede shoes… never wear Jimmy Choos." The light-hearted lyric turns darker as the track ends, Birch's sweet, close-miked vocals set against the found sound of hard footsteps and the faintest creepy undercurrent of male street violence.
Birch's favourite inspirations are reggae and The Ronettes; and there's something about this mix of scrawling guitars, frank lyricism and brazen dub that is a joyfully empowering inversion of the girl group sound.
I Play My Bass Loud is out 24th February via Third Man.
READ MOJO'S VERDICT ON ALL THE MONTH'S BEST MUSIC. Plus, receive every new issue of MOJO on your smart phone or tablet to listen to or read. Enjoy access to an archive of previous issues, exclusive MOJO Filter emails with the key tracks you need to hear each week, plus a host of member-only rewards and discounts by BECOMING A MOJO MEMBER