Hiss Golden Messenger
Jump For Joy
★★★★
MERGE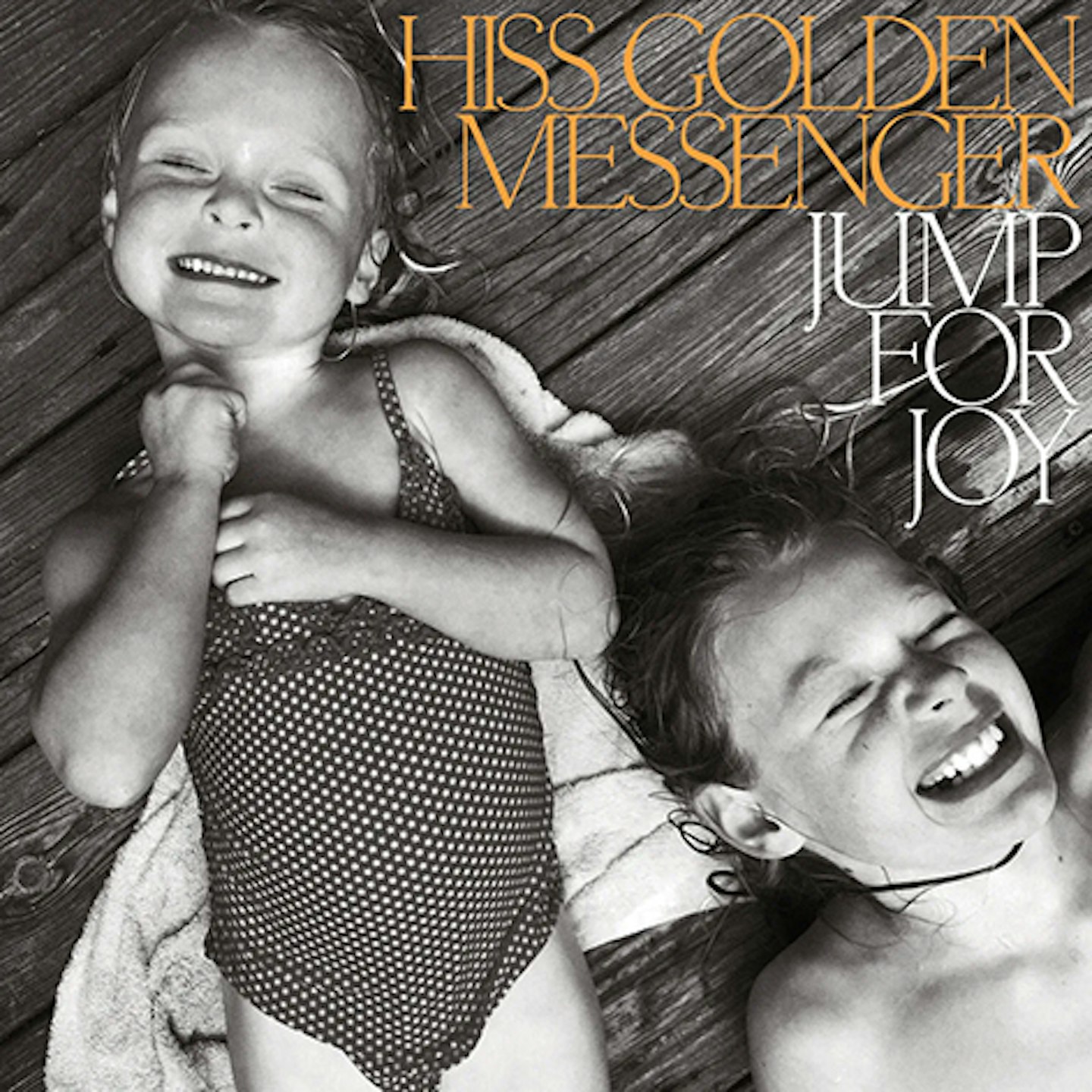 SINGER-SONGWRITERS are not, as a breed, averse to mythologising their creative struggles. As careers stretch on, but effective ways of monetising a music-making life diminish, a lot of energy can be expended on grappling with the muse, and the business, and sometimes both at once.
The latest album by M.C. Taylor and Hiss Golden Messenger – roughly the North Carolina band's eleventh studio set in a productive 15 years – initially seems to conform to that stereotype. "I'm waiting/Trying to write my masterpiece," Taylor sings on the opener, 20 Years And A Nickel, "And it's coming out a riddle." Jump For Joy, though, is a not an album freighted with self-pity. Rather, it's shot through with a kind of hard-earned positivity, a radical acceptance.
The Hiss Golden Messenger catalogue is a remarkably consistent one, which tacitly rejects the whole concept of one-off masterpieces; a body of work which has evolved in subtle and consolatory ways ever since their debut, Country Hai East Cotton, in 2009. Jump For Joy, nevertheless, feels like a significant point in Taylor's creative journey. The rootsy musical blend – the country-soul and folk rock, the accents of funk, the faintest ghosts of dub, the blood ties to Bob Dylan and Van Morrison – is more seamless than ever. The current band, too, play fantastically, a more stable line-up than previous Hiss iterations whose intuitive skills can be tracked via a clutch of excellent live albums on Bandcamp.
It's shot through with a kind of hard-earned positivity, a radical acceptance.
What's new, though, is how Taylor has pushed his music's most rousing dimensions to the fore. If previous Hiss records generally maintained a fragile balance between his melodically uplifting and lyrically introspective compulsions, 2021's Quietly Blowing It perhaps drifted a little further to the latter end of the spectrum: very much a product of lockdown anxieties, of spiritual dislocation.
Jump For Joy, in contrast, makes its mission statement explicit from the title track down. "Jump for joy/Gimme apocalypse," Taylor sings, over a loose-but tight New Orleans groove (Sam Fribush on piano in striking Allen Toussaint form). It's not deranged partying in the face of a world on fire, exactly, more a mature attempt to worry less, to be empowered by what a lifetime of making music has brought him.
To hear an artist, who's sometimes been hobbled by depression, find the mitigated defiance of Feeling Eternal – "For those down and out but still devoted, I'm one of them" – is inspiring enough. But after this rich, bracing record has ended, after Taylor has recruited Levon Helm's daughter Amy as a backing vocalist, and referenced Dickey Betts as well as the poet Mary Oliver, it's a line borrowed from Oliver that resonates strongest. "I'm just a nail in the house of the universe," Taylor sings on Nu-Grape, realistic enough to know his place in the greater scheme of things. Oliver's qualifier in her original poem, Blue Iris, is omitted, but the implication is crucial: "Tiny but useful."
Jump For Joy is out now on Merge
Read MOJO's verdict on this month's best new music in the latest issue, featuring The Smiths, Bob Marley, Gram Parsons, Sinéad O'Connor and more. More info and to order a copy HERE!