Well-heeled '60s folkie and his chums boldly go where few had gone before.
The International Submarine Band
***
Safe At Home
Sundazed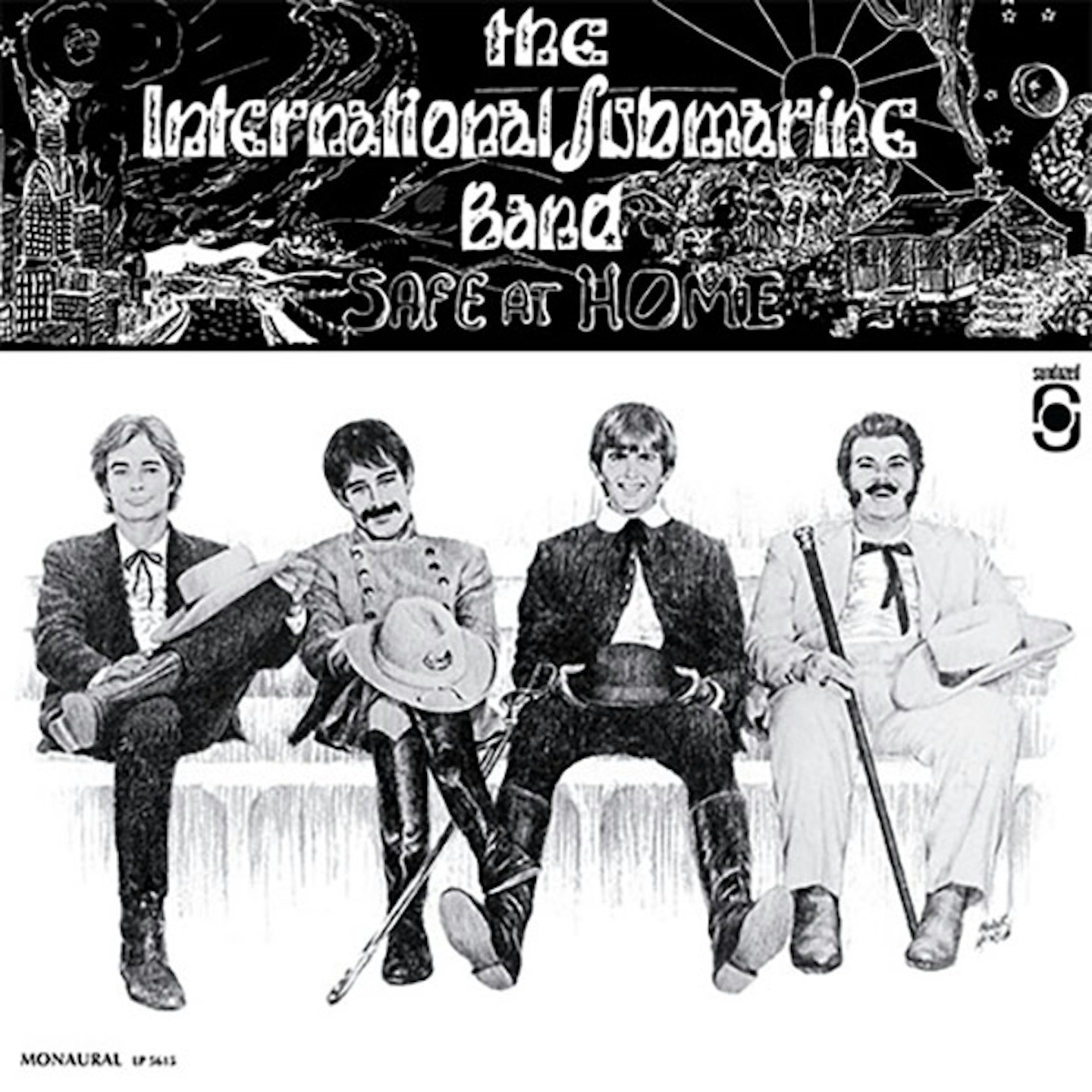 Despite country's deep roots in rock'n'roll, the idea of forming a band specifically to play country music took a surprisingly long time to catch on. In 1965, The Beatles covering Buck Owens' Act Naturally and The Byrds doing Porter Wagoner's A Satisfied Mind demonstrated how it might work. At about that time, Ingram Parsons, the heir to a Florida citrus fortune, who was half-heartedly studying Theology at Harvard, while being more interested in folk music, had just disbanded his college band and met an avid country fan named John Nuese, former guitarist in Boston band The Trolls. They formed The International Submarine Band, basing themselves in a house in the Bronx, courtesy of Parsons' trust fund, and cut an album (subsequently lost) and a couple of singles of mostly pop material for Goldstar in 1966, to no discernible interest.
In November 1966, Gram Parsons went scouting for a possible relocation to LA, and made some Hollywood connections, among them Peter Fonda, who agreed to put the ISB in his movie, The Trip, and Chris Hillman of The Byrds. Parsons' trust fund purchased another house for the band in Laurel Canyon. One of their rehearsals was witnessed by Suzi Jane Hokom, a pop singer and aspiring producer who was then dating Lee Hazlewood. She convinced Hazlewood they'd be perfect for his new label, LHI Records, and offered to produce an album. In the meantime, Parsons declared they were going to go full-on country. The rhythm section quit. Recording began in July 1967, with session players augmenting Parsons and Nuese. Two Parsons songs, Blue Eyes and Luxury Liner, were issued as a single. Further sessions provided enough material for an album by December 1967 (just as Dylan released John Wesley Harding, helping vindicate their idea). In February 1968, Parsons was offered the chance to audition for The Byrds, got the job and left the ISB in the lurch. Their album was shelved while lawyers weighed in. The Byrds' next album was planned as a double concept album about the history of music, with a few hillbilly songs, but Parsons pushed for it to be all-country, thus Sweetheart Of The Rodeo.
When it was finally released in 1968, The International Submarine Band's Safe At Home ★★★ (Sundazed), wasn't as ahead of the curve as it would have felt a year earlier and few noticed it. But Hazlewood had secured some celebrity endorsements: "I love R&B and it's great that soul music is becoming super-popular, but whatever happened to white soul? Whatever happened to music that is incredible and easy to believe? Nashville needs some fresh air. What would happen if this group did the 'Opry'? I'd love to see it," enthused Don Everly. "Someone should've done this a long time ago and I think The International Submarine Band has really done it. Need I say more?!" said Glen Campbell.
Short and sweet – 24 minutes plus a two-minute bonus track – Safe At Home rattles along pleasingly, full of energy and enthusiasm, but that enthusiasm replaces the emotional charge this material usually requires. Their medley of Folsom Prison Blues and That's All Right, Mama for example, functions as downhome filler. Parsons' Luxury Liner is a curious, gulping composition. The confident command of his best writing, like Hot Burrito #2, is not yet audible. On the CD version, there's an additional stripped-back mix of the whole album where the vocals have been isolated, the benefit of which is moot, though interesting for the superfan. All in all, Safe At Home is more flawed experiment than overlooked classic. It has charm, it has nerve, but Parsons and co don't yet sound completely comfortable in their new boots.
Safe At Home is out now via Sundazed.