Picture: Mason Rose
Featuring Sean Kuti and Egypt 80, former Afrofuturist pop cyborg's fourth album keeps the party going.
Janelle Monáe
★★★★
The Age Of Pleasure
BAD BOY RECORDS CD/DL/LP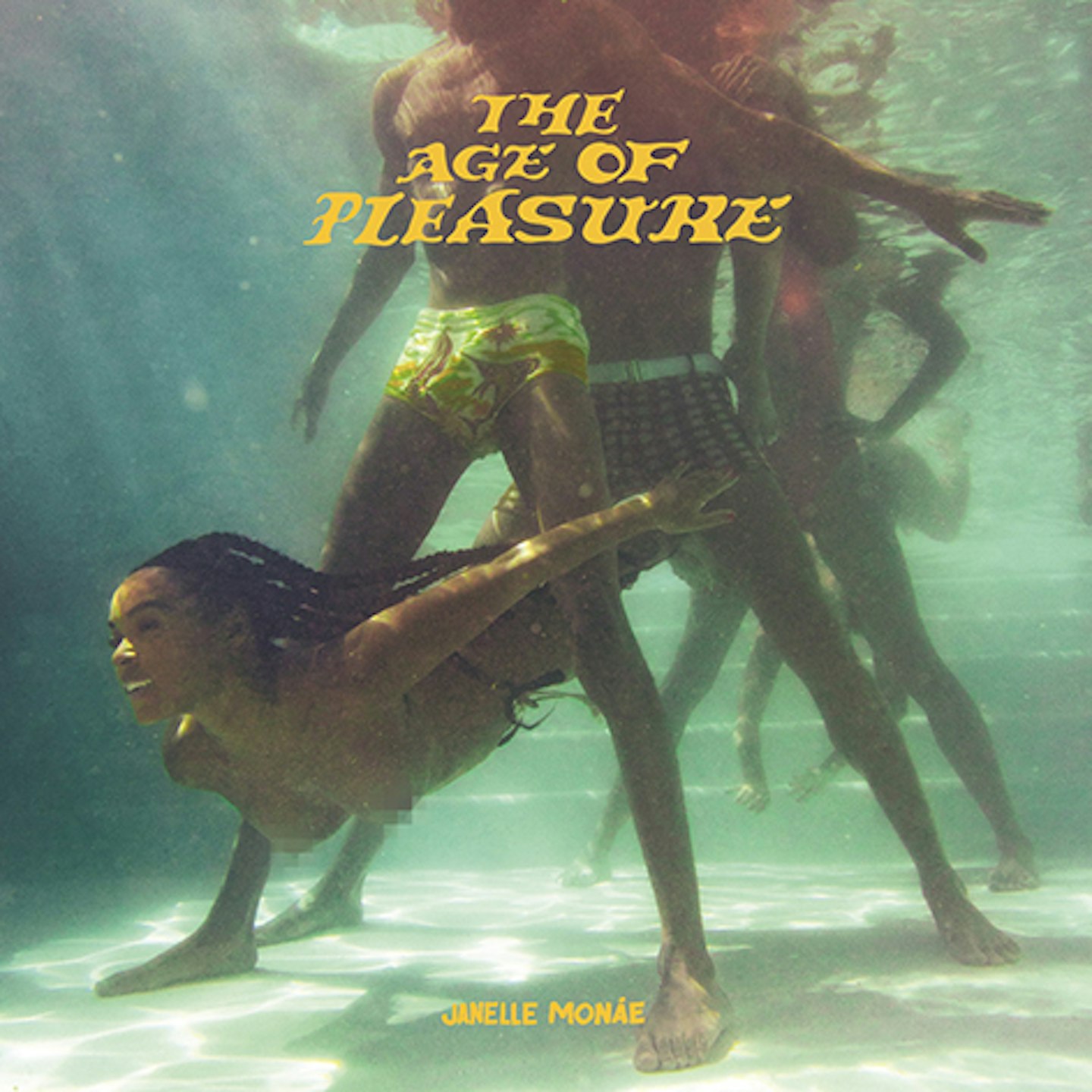 Though this is their first album in five years, Janelle Monáe has hardly hidden away, acting on screen and on the red carpet sporting a gallery of ever more preposterous outfits wearing that knowingly enigmatic Giaconda smile. The former Afrofuturist is resolutely now pop's young, black out-and-proud freak-flag-flier-in-chief, and this summery celebration of hedonism spanning vanilla to kink is not just a supremely enjoyable half hour but as, they've stated, a provocation in defiance of the rancid, reactionary right: we're young, beautiful and having fun - and you?
"I started to think about a new breed of electric ladies, rebels, heroes, fighting marginalisation..." Janelle Monáe interviewed!
Though Monáe's powerful, ringing voice and layered harmonies run the show, Age Of Pleasure is a team effort where not only do Grace Jones, Sister Nancy and Seun Kuti appear in cameo but Barrington Levy earns a writing credit - reggae as well as R&B, pop and hip hop pep every step. Sensuality and wit boss all 14 tunes; Float and Lipstick Lover were the seductive first two singles, and almost every track could compete on 45, Rush, Water Slide and Only Have Eyes 42 especially to these ears. Though shorter and lighter than 2018's magnificent Dirty Computer, it delivers its full measure of pleasure. Doing just what it says on the tin, a 21st century pop peak.
The Age Of Pleasure is out now via Bad Boy Records
READ MOJO'S VERDICT ON ALL THE MONTH'S BEST MUSIC. Plus, receive every new issue of MOJO on your smart phone or tablet to listen to or read. Enjoy access to an archive of previous issues, exclusive MOJO Filter emails with the key tracks you need to hear each week, plus a host of member-only rewards and discounts by BECOMING A MOJO MEMBER