The Mysterines have released new single In My Head today; the first release from their debut album. The Liverpool band, fronted by Lia Metcalfe, featured in MOJO 331 at the personal request of Paul Weller.
"Lia's got a strong personality and great stage presence" Weller told us, "and it's nice – and I don't mean this in a patronising way – to hear a young woman with that sort of ballsy voice'. Metcalfe also appears on Weller's latest album Fat Pop, singing alongside him in the song True.
About their new single, Metcalfe says "In My Head appears to be a love song, but that was not the original intention. I did want it to superficially be seen as that, but in reality it's a song about people who struggle with their mental health. Partly autobiographical, it's about how sometimes life can feel like you're being haunted by something out of your control."
You can listen to the new track here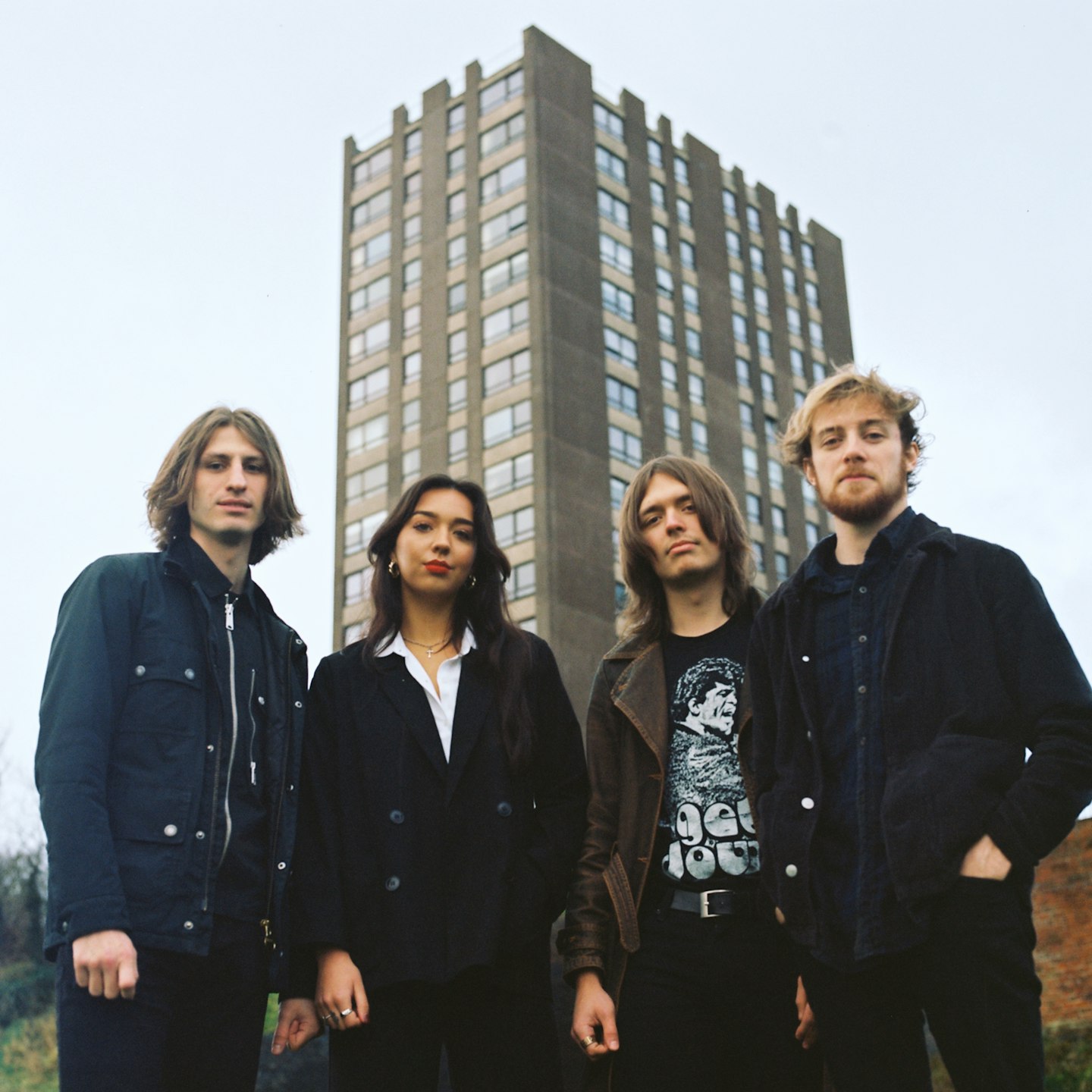 Despite not yet releasing an album, The Mysterines have already made huge steps in their short musical career, selling out their first ever UK headline tour in February 2020, and headlining the BBC Introducing Stage at Reading and Leeds. The band are no strangers to praise; as well as being endorsed by Paul Weller, The Mysterines are regularly heralded by DJs Steve Lamacq and Huw Stephens.
Throughout the past year, the band have been recording their upcoming debut album, at London's Assault And Battery Studio, with producer Catherine Marks. On recording the album during a global pandemic, Metcalfe says "Nothing seemed more fitting than to record an album about self-destruction whilst the world itself entered into what seemed like a brief apocalypse." She continues, "As a band, we were really grateful to still be able to create during such bleak times. Our wonderful producer Catherine Marks, who put everything she had into the record, turned my songs into perfect pictures of themselves, with both the most frightening and beautiful reflections."
You can find the band on Facebook, Twitter, Instagram and Spotify.