Neil Young
★★★★
Official Release Series Volume 5
REPRISE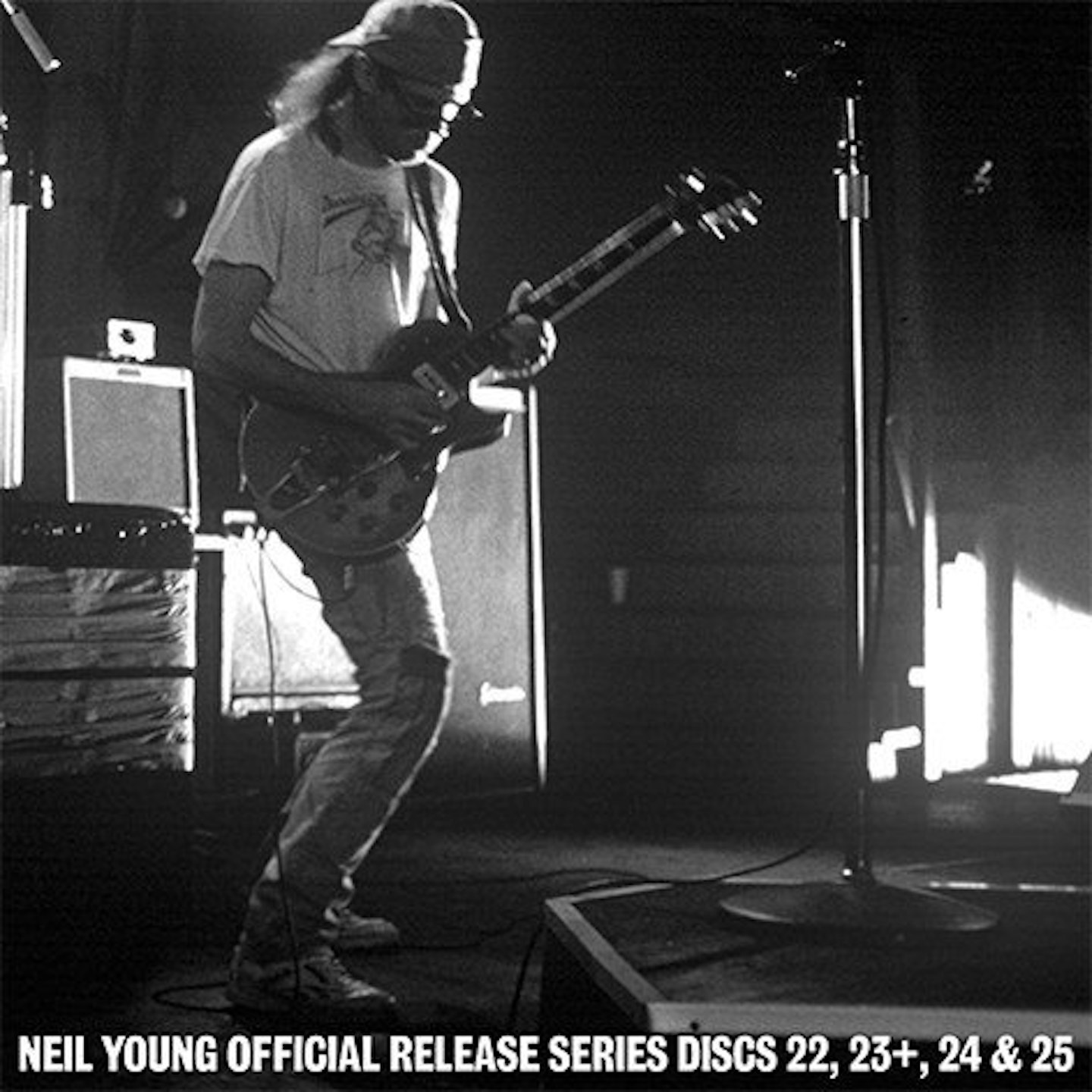 "DON QUIGRUNGIO," Neil Young renamed himself, talking to NME's Gavin Martin in November 1992. In London ostensibly to promote the hushed Harvest Moon, Young also found himself reflecting on the significantly noisier phase just passed: an intense three years in which Young had reconnected with his ur-rocker side, recalled Crazy Horse, and struck a chord with a new generation of plaid-wearing guitar heroes. "At a point with Arc I said, OK, we're off and we're flying, this is distorted and grunged out to the max," he remembered. "Everything was great."
It's this exceptional phase of an exceptional, if not always consistent, career that is the focus of the latest hefty product off the Neil Young Archives conveyor belt. For those of you keeping track, it's a curious one: the "Official Release Series" strand has previously featured straight, remastered versions of Neil albums, with no extras or unreleased material. That's the case with three-quarters of Volume 5: 1989's rapprochement with rock, Freedom; one of his best live albums, 1991's Crazy Horse-rampant Weld; and Weld's avant-feedback coda/ collage, Arc. 1990's Ragged Glory, though, comes with four extra tracks, and an expanded name: Ragged Glory – Smell The Horse. It isn't quite the 'Ragged Glory II' that Young promised in 2018, with 38 minutes of unheard music. Instead we get a couple of previously-released B-sides from the sessions, notably the goofy paean to barnyard sex, Don't Spook The Horse, where Crazy Horse slope into one of their wonderfully clunky approximations of country.
"This band isn't just me and some other guys..." Neil Young's Ducks fly again.
The other two bonus tracks are unreleased, though you might know the songs. Boxcar seems to have been kicking about in the Young repertoire since 1985's Old Ways, before finally entering the public domain on 2007's Chrome Dreams II: this 1990 version favours strafed electric guitar rather than banjo for its hobofolk elegy, and has the edge. It's Born To Run, though, that's the biggest find. One of those fabled Young rarities, it turned up on the Archives II box set as a three-minute cranker from the Zuma sessions in 1975. Here, it epitomises the Crazy Horse M.O. circa Ragged Glory: when they get in the zone, why get out of it?
Born To Run stomps on for over 12 minutes, a spectacular locked groove over which Young starts the keening, wrought-iron feedback solos from 2:05. Alongside the versions of Love To Burn and Love And Only Love on both Ragged Glory and Weld, the latter's imperial takes on Cortez The Killer and Like A Hurricane, the entire blasted whiteout of Arc, Born To Run demands a provocative question: has Young ever been so elegant and savage, so unfettered and experimental, in his guitar playing as he was during this period? One for the pub and social media arguments, perhaps. But in the meantime: can we have the other 22 minutes of unreleased music from the Ragged Glory sessions, please?
Official Release Series Volume 5 is out now via Reprise.
Picture: Ebet Roberts/Getty