Peter Doherty
Stranger In My Own Skin
***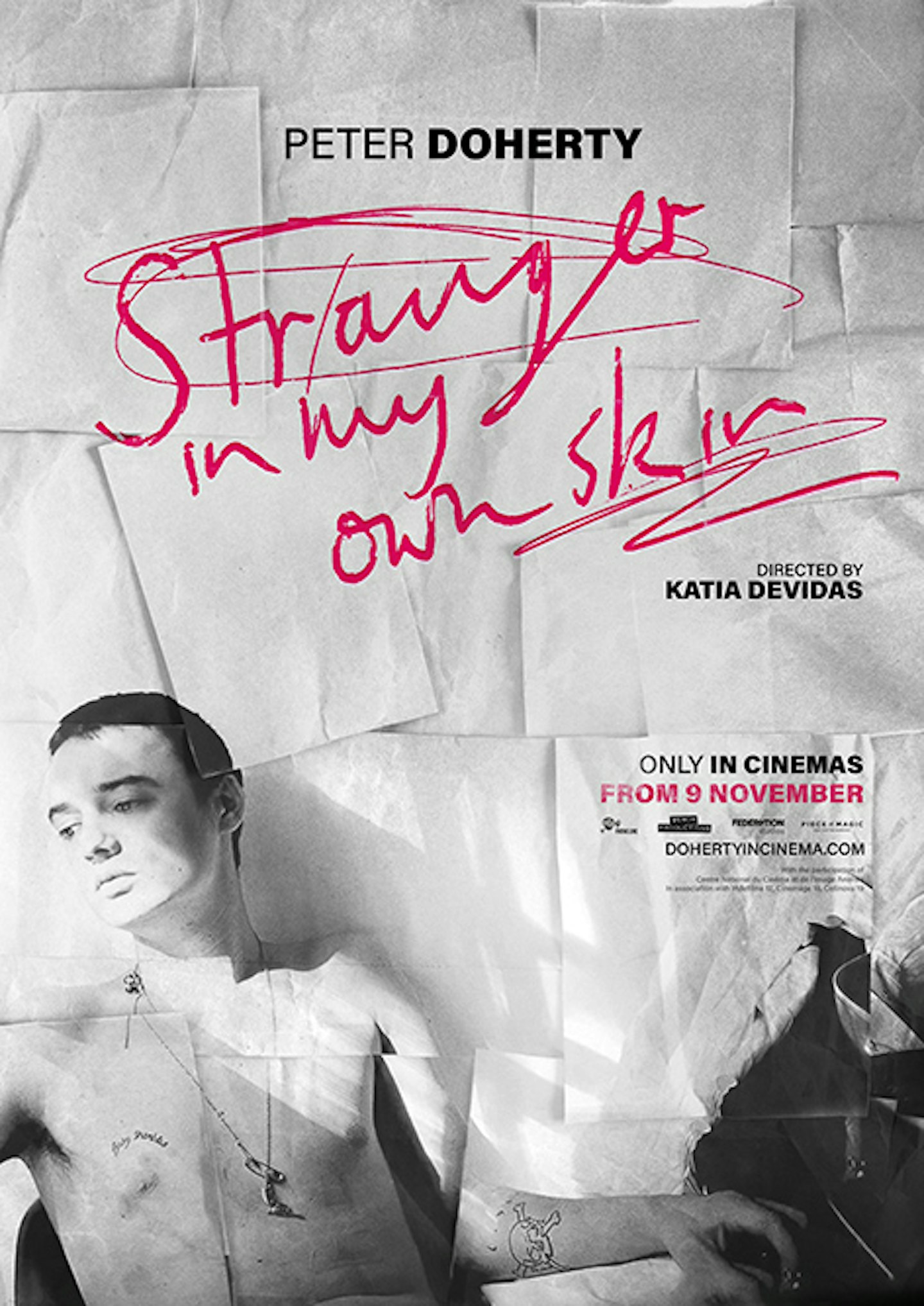 Dir: Katia DeVidas
Piece Of Magic Ent.
Peter Doherty's recent emergence from two decades of heavy drug use has so far seen significant self-reflection: first, last year's lengthy memoir A Likely Lad, and now this: a 90-minute film of his life made by his wife Katia DeVidas. Impressionistic rather than journalistic, it reveals almost nothing about, say, tabloid perennials like Doherty's presence at the death of Mark Blanco or his romance with supermodel Kate Moss, or his experiences as a father. Instead, it tries to convey his own existential reality: that of a doe-eyed, suited-and-booted Peter Pan minstrel, ever submerged in the mists and misery of heroin addiction, a bon mot, notebook or canvas never far away.
There's enough unfamiliar footage from every era of his life to fascinate fans, and the bursts of colour and energy whenever he's with The Libertines make for exhilarating interludes. Yet the subject's dreamy, poetic self-interrogations are allowed to drift into longueurs a little too often; but then, maybe that's an essential component of this film's truth.
PETER DOHERTY: STRANGER IN MY OWN SKIN IS IN CINEMAS FROM NOVEMBER 9
Read MOJO's verdict on all the month's best new music, films and books in the latest issue of MOJO, featuring an exclusive interview with The Rolling Stones, Sly Stone, Bob Dylan, Peter Gabriel, Black Pumas, Joni Mitchell, Carly Simon, Joe Walsh and more. More info and to order a copy HERE!