Sufjan Stevens
Javelin
★★★★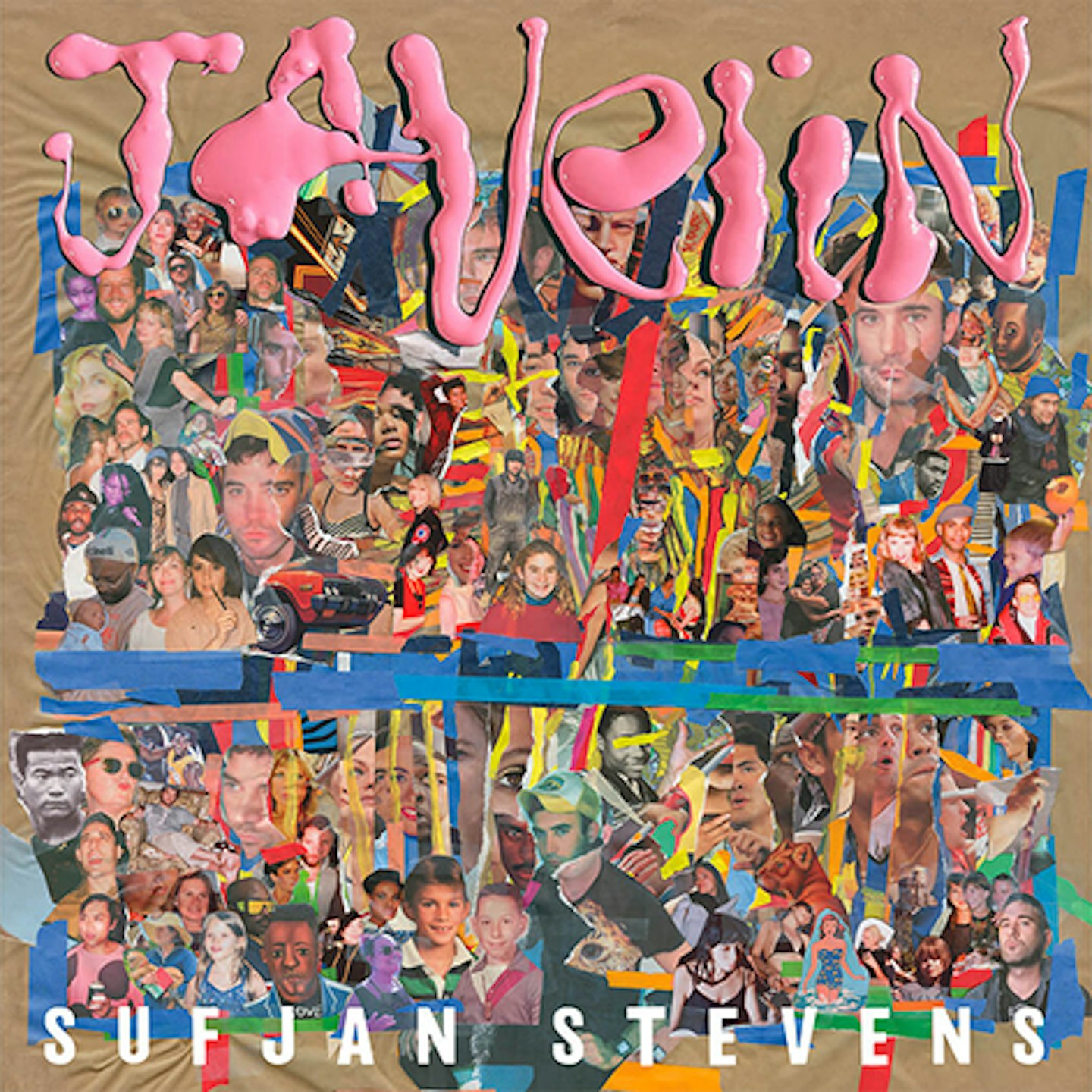 ASTHMATIC KITTY.
SONGS ABOUT serial killers and figure skaters (John Wayne Gacy Jr; Tonya Harding). An orchestral suite and wordless film hymning a road bridge in Brooklyn (2009's The BQE). A mostly electronic LP inspired by outsider artist Royal Robertson (2010's The Age Of Adz), and a lengthy ambient meditation dedicated to his late father, Rasjid (2021's Convocations). Add Sufjan Stevens' music for film and ballet to these random CV pin-drops, and it's clear his purview has grown prairie-wide. Stevens shapeshifts to rest or build certain muscles, it seems, yet this driven, inscrutable creative still shines brightest when primarily armed with acoustic guitar and voice.
If you concur with that take, this record is wonderful news. Discounting A Beginner's Mind, our host's 2021 co-write with Angelo De Augustine, Javelin is Stevens' first 'proper' singer-songwriter LP since 2015's emotive family memoir Carrie & Lowell. Though not without distressed beats and other tech-tics (is that subtle vocal Auto-Tune we hear on piano-led opener Goodbye Evergreen?), Javelin also chimes with Stevens' 2005 masterpiece Illinois, though its folk-imbued chamber pop motifs are dispensed more thriftily.
Save for Bryce Dessner of The National's additional guitars on Shit Talk, an eight-minute, communication breakdown-themed outlier with banjo and sleigh bells, Stevens plays every instrument on Javelin, but he does have a select team of vocal foils. Adrienne Maree Brown, Hannah Cohen, Pauline Delassus, Megan Lui and Nedelle Torrisi all contribute bv's, and when the exquisite harmonies on Ever ything That Rises swell to choral proportions it's magical.
Stevens' ever-evocative guitar arpeggios cascade (Genuflecting Ghost) or skip (A Running Start), and his pukka, tip-toeing vocal melodies are very much unchained. Still adept at spectacular, if somewhat opaque intimacy, he enchants on My Red Little Fox (sic), with its baroque recorders, the titular lover's pet name grown mournful on the tongue, and on So You Are Tired, a devastating, washed-out rag of a song wherein all possible routes to concord have been fruitlessly trod. A more curious inclusion here is Stevens' bright take on Neil Young's There's A World, which, with reversing the typical direction of flow re cover versions, prettifies and straightens out Young's gnarlier, more filmic original. You wonder if the song has some deep personal significance for Stevens.
Weighed alongside the 10, self-penned short essays which accompany Javelin – variously philosophical, poetic and fantastical, they allude to various Stevens loves both platonic and romantic – this is clearly a deeply personal record. Still, anyone hoping to put flesh on the bones of the Stevens enigma is likely to be disappointed. "Will anybody ever love me/For good reasons/Without grievance/ Not for sport", he sings here, seemingly still searching. For his music, certainly.
Javelin is out October 6 via Asthmatic Kitty.
Read MOJO's verdict on this month's best new music in the latest issue, featuring Bob Dylan, Paul McCartney, Paul Weller, Kate Bush, Robert Plant, Dolly Parton and more. More info and to order a copy HERE!