Nashville-based singer-songwriter's new testament is an exercise in building hope out of chaos.
Sunny War
★★★★
Anarchist Gospel
New West. CD/DL/LP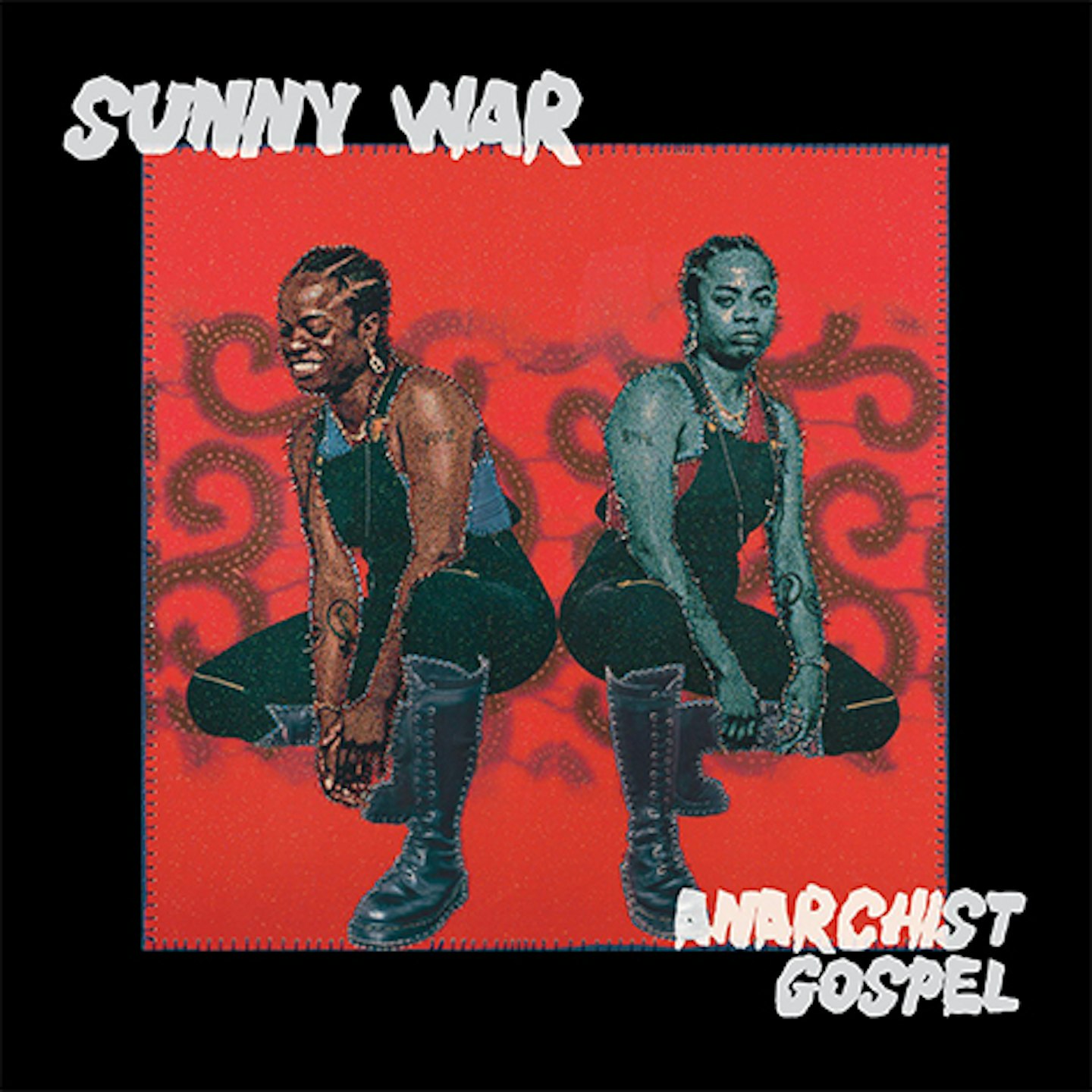 "I am he and she is she/But you're the only you," declared Crass on the broad-spectrum invective of 1980's Big A Little A. It's a line quoted by Sunny War on Whole, the closing track on Anarchist Gospel and a nod to the band who she credits with her political awakening when she was a teenager in California. "Don't you work yourself to death," she advises in true Do They Owe Us A Living? style, "take a break from the man-made hell/To catch your breath."
Finding her own space outside of "the system" has been a long-term project for the singer and guitarist, her adopted name (she is otherwise Sydney Ward) suggesting a volatile mix of positivity and peril. Born in Nashville, War moved around Denver and Detroit before settling with her mother in Venice, Los Angeles. In thrall to Bad Brains and AC/DC as much as the blues – her mother and grandmother took her to B.B. King and Bo Diddley shows – her 
adolescence was derailed by addictions to alcohol, meth and heroin. 
She spent time between squats and the streets, jumping trains and scraping by as a busker (hours a day practising her striking clawhammer guitar technique) before a stint in a Compton sober living facility helped her change course.
Anarchist Gospel is now her seventh album, but it emerged from a different kind of turbulence. A break-up on the eve of the pandemic left her alone and running down the lease of a once-shared apartment ("For me that was the furthest I'd ever gone in a relationship," she tells MOJO. "We had a dog, you know?") Wanting to escape the inevitable ghosts, she moved back to Nashville, also the home of her new record label New West. There, she created these songs with, among others, Gillian Welch's musical partner David Rawlings, The Raconteurs' Jack Lawrence, singer Allison Russell and producer Andrija Tokic, associate of kindred spirits Hurray For The Riff Raff, The Deslondes and Alabama Shakes. Even in the welcoming space of the studio, however, reality broke in: during recording, she received news that her father was dying.
Wholeness is key. Anarchist Gospel is on a mission to reconcile, mend, remake something that's been damaged.
It's a heavy back story to wear lightly, but it never clutters the songs on Anarchist Gospel, never buckles their frames. You might expect course-they-fucking-do chaos and catharsis; what you find is a remarkable sense of stillness, an eye-of-the-storm clarity. Even at their most distressed – "why live a life no longer serving me?" she asks on powered-down lament I Got No Fight – the guitars and drums are restrained, precise. Her guitar playing, influenced by Elizabeth Cotten's willowy fingerpicking, builds these songs into delicate cocoons, little shelters; her voice, which once had a slight Karen Dalton char around the edges, has mellowed into a smoother intimacy. When the songs do crack into experimental static – the sudden percussive swells underneath brutal break-up song Higher, the ragged shouts of "the humans are away!" at the end of Gillian Welch woodcut Shelter And Storm – you suddenly sense how much it takes to hold it all together, keep it sounding so whole.
sThat wholeness is key. Anarchist Gospel is on a mission to reconcile, mend, remake something that's been damaged – "a penny with a hole in it," in the words of Van Hunt cover Hopeless. Springy Black Keys stomp No Reason – "You're an angel/You're a demon" – identifies the internal divisions that torment people, the halo of gospel backing vocals balanced by the horned-and-forked rock'n'roll percussion and guitar. Voices call and respond, especially on Love's Death Bed, or the She's Leaving Home generational conflict of Swear To Gawd, which sees Chris Pierce, War's partner in duo War And Pierce, covering her back. It's a communal kind of sadness, witnessed at every turn.
The War who once played in folk-punk band The Anus Kings and founded a Los Angeles Chapter of Food Not Bombs is by no means gone – she has, she says, recently been working with Afro-punk feminists Fuck U Pay Us – but Anarchist Gospel is an understated working-through of pain and trauma (bitter cover of Ween's Baby Bitch aside). There are deeply political songs here, not least the rattling box-car Americana of Test Dummy, which rails against the cruelties of incarceration and the war on drugs. Earth, featuring Jim James on backing vocals, defends a dying planet; the tap-rooted folk of Shelter And Storm rightfully fears it, drums and bowed cymbal whipping up eddies of leaves and dust around War's ankles, signs of bad weather yet to come.
Nurture, though, is almost worse than nature. Love's Death Bed powerfully indicts a faithless lover – "your mouth is a gun". Higher is similarly stark: "Baby put me in my place/Really set the mood/Should have just spit in my face/The way he wanted to," she sings, pedal steel, mellotron and Rawlings' acoustic guitar twisting underneath. On New Day, War's voice has the woodiness of Tracey Thorn, scratched up by the sharpness of the lyrics: "I'm love's addict/I'm love's junkie." That it's an age-old story is emphasised by Sweet Nothing, Billy Contreras' romantic strings fading out into an atomised thrum, the radiating fall-out of an emotional big bang.
On Like Nina, a track from 2021 album Simple Syrup, War sang about her struggle to find her place: "Girls like us don't dance like Tina/Sing love songs like Aretha/Ain't got no Beyhive". Her heroes include Nina Simone ("To me, that's punk rock," she tells MOJO), Daniel Johnston, Roky Erickson, Elliott Smith – artists always somehow on the outside. Yet despite its unruly title, Anarchist Gospel takes all the splits and divisions, the churn and the confusion, and turns them into something remarkably centred and complete, the work of a songwriter who knows who she is and how she got there. On this evidence, as Crass might say, she's the only her.
Anarchist Gospel is out 3 February via New West.
READ MOJO'S VERDICT ON ALL THE MONTH'S BEST MUSIC. Plus, receive every new issue of MOJO on your smart phone or tablet to listen to or read. Enjoy access to an archive of previous issues, exclusive MOJO Filter emails with the key tracks you need to hear each week, plus a host of member-only rewards and discounts by BECOMING A MOJO MEMBER