The Beach Boys
★★★★
Sail On Sailor -1972
UMC. CD/LP/DL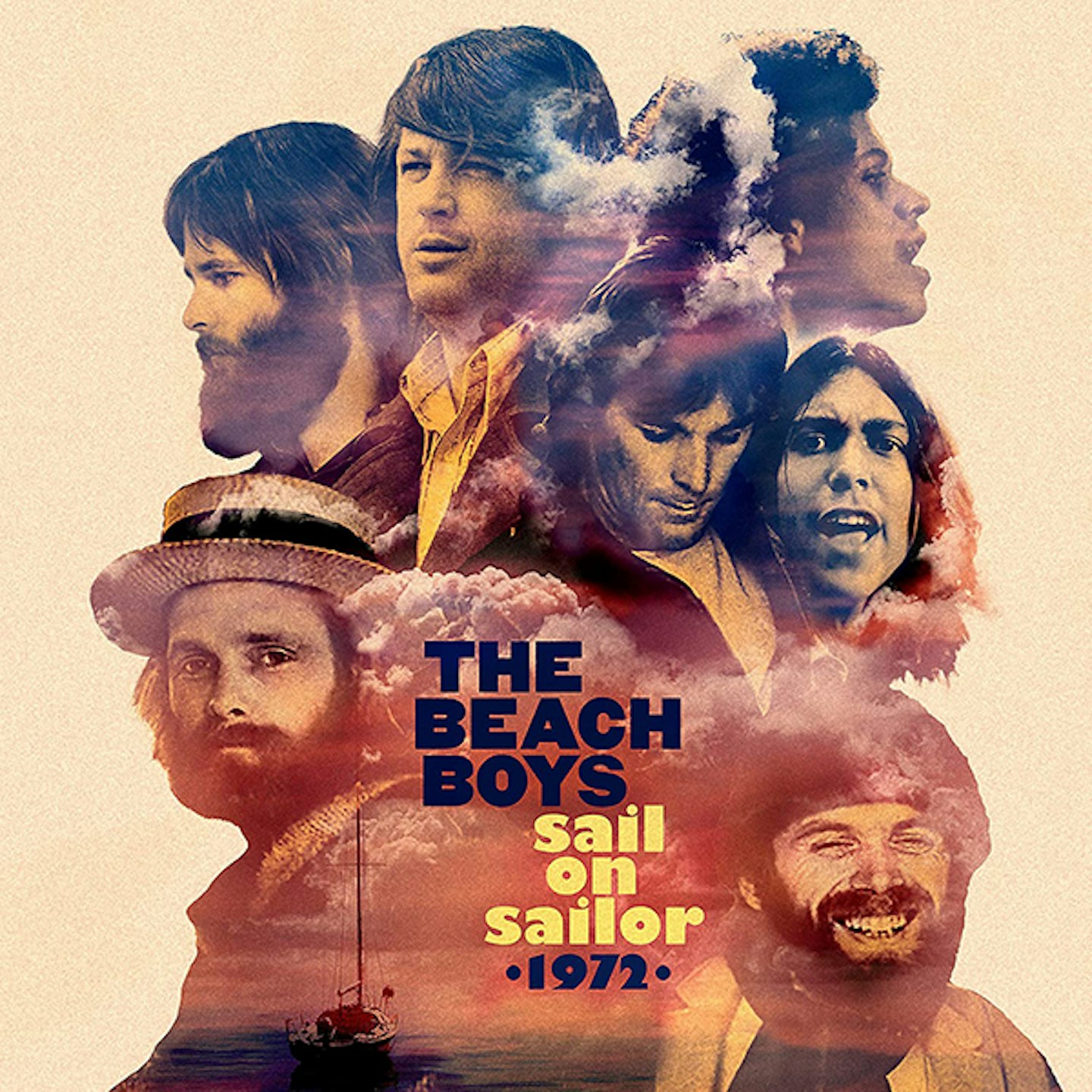 Facing choppy waters without much input from captain Brian, The Beach Boys run adrift with all hands on deck.
With Sail On Sailor – 1972 (UMC), the enjoyable Beach Boys archive series arrives at an unusually bizarre period, even by their standards. By late '71, they'd struggled to sell two excellent records in their deal with Reprise (Sunflower and Surf's Up) and were wondering how to refocus themselves as rock became the dominant thing. "It's safe now to listen to The Beach Boys," ran one of hipster manager Jack Rieley's pithy slogans.
A frustrated Bruce Johnston had departed and two members of South African band The Flames, drummer Blondie Chaplin and guitarist Ricky Fataar, had been recruited to beef up the sound (Dennis Wilson had injured his hand and couldn't drum). Some thought the new line-up required a new name. One suggestion was simply, The Beach. Another was to revert to the group's original name, Carl & The Passions. The expanded group's first effort, So Tough, seemed to be issued under that name, but wasn't really. It was all a bit confusing.
"One particular song grooved so great I almost flipped," chief producer Carl Wilson informed the press gamely, referring to something that became blustery opening track and the album's philosophy, You Need A Mess Of Help To Stand Alone. So Tough also featured Marcella, a song Brian Wilson sometimes nominates as his all-time favourite Beach Boys moment, and two mountainous yet vulnerable songs, drenched in orchestration, from Dennis's abandoned Freckles album, Make It Good and Cuddle Up. Confused billing and atypical music – busy, dense arrangements, sometimes oddly recessed vocals – neither enticed the public nor helped reset the brand, especially when initially packaged with a free copy of Pet Sounds! A marketing mess, all told.
When Rieley scored them a booking on a TV show in the Netherlands, he suggested that the band remain there and make a record (working title Landlocked), shipping in studio equipment – and, eventually, Brian – at great expense. While homesick Al Jardine fussed with his California Suite, an unwieldy, 10-minute cornerstone for the sessions, and Carl worked on the lush Trader, Brian busied himself with something inspired by repeated listens to Randy Newman's Sail Away album, which got him in a "really weird mood". This trick-track suite of disparate fragments called Mount Vernon And Fairway (A Fairy Tale), casting Mike Love as a prince, turned out so odd the band opted to leave it off the record and issue it as a bonus 7-inch EP.
Such weirdness made for good promo, but not a coherent album. Reprise initially rejected Holland as weak and lacking a single. Van Dyke Parks stepped in and played executives a tape he said contained the germ of a hit. Beach Boys biographer Timothy White described this extraordinary recording: Parks encourages Brian to write a song from scratch in front of him. Brian asks a favour in return. "Convince me that I'm not insane," he says, multiple times. "Cut the shit, Brian," soothes Parks. "I want you to write this tune right here." Naturally faltering as he conjures chords and rudimentary lyrics, in 15 minutes Brian reaches something bearing a close resemblance to Sail On Sailor. Retooled by Carl, without Brian's further involvement, it would indeed provide band and worried label with a decent hit and a highlight of this awkward period. A three-year recording silence followed.
Mindful that this is not the best-loved region of the band's career, UMC have gone to town on formatting: 6-CD edition, 5-LP+7-inch EP vinyl edition, both including a previously unreleased Live At Carnegie Hall, a bumper crop of session outtakes and remixes, with or without limited lithographs and original Holland promo booklet, plus 48-page book, stretch of Californian coastline etc, etc. There's fascinating, excellent music here for sure, but if you've not heard these records before, don't expect instant gratification.
Sail On Sailor – 1972 is out now via UMC.
BECOME A MOJO MEMBER today and receive every new issue of MOJO on your smart phone or tablet to listen to or read. Enjoy access to an archive of previous issues, exclusive MOJO Filter emails with the key tracks you need to hear each week, plus a host of member-only rewards and discounts.