The Coral
Sea Of Mirrors
★★★★
Run On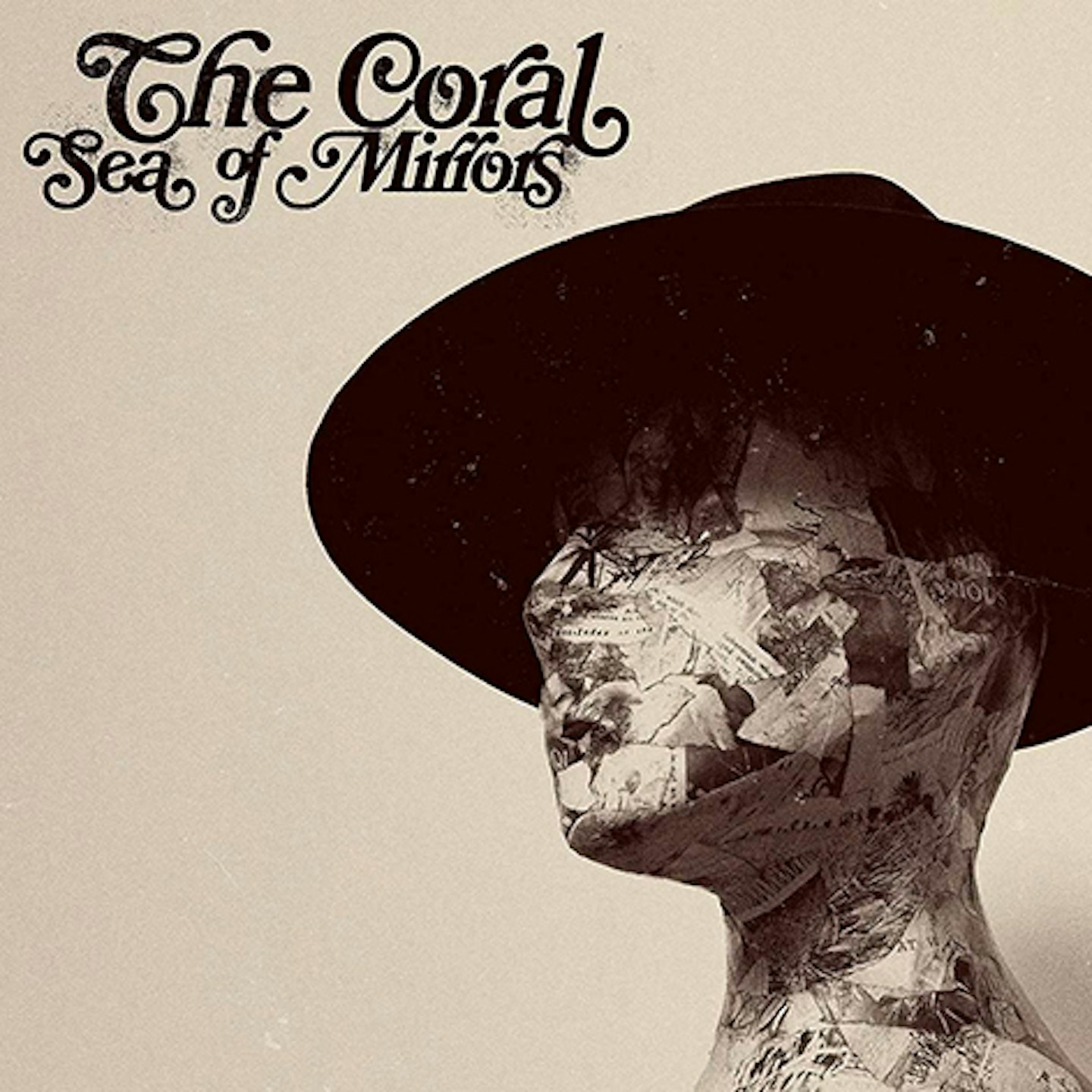 "ONCE A DRIFTER, always a drifter," declares guest narrator John Simm on Drifter's Prayer, a track from Holy Joe's Coral Island Medicine Show, the companion LP to The Coral's eleventh album, Sea Of Mirrors. "Those are the rules of the game." From the moment their self-titled 2002 debut unfurled its sails with buccaneering opener Spanish Main, The Coral made it difficult to pin down what their game was, let alone its rules, jamming the signals that might have fixed their exact coordinates. They launched their voyage from the Wirral seaside town of Hoylake while they were still in their teens but otherwise, these "bedroom heads" (in the words of multi instrumentalist Nick Power) roved all over the map, their fondness for Love, Can and Captain Beefheart mutating into pirate psychedelic reels, beat group freak-outs and wistful garage pop.
While they are no stranger to the concept album – 2004's Nightfreak And The Sons Of Becker was Boris Becker-themed psychedelia recorded in career-sabotaging response to the Number 1 success of the previous year's Magic And Medicine – the band have recently become increasingly fond of carving out strange metaphorical spaces to furnish with their work. With their last album, 2021's Coral Island, they wrote a collection of songs about a haunted coastal resort, binding them together with narration from Ian 'The Great Muriarty' Murray, grandfather of singer James Skelly and his drummer brother Ian. Now, they are following that double album with two records released on the same day – Sea Of Mirrors, and the physical formats-only country feedback of Holy Joe's Coral Island Medicine Show, a record again hooked together by Murray's late-night beatnik radio links.
It's an oddly inappropriate burst of creative energy, given Sea Of Mirrors is so much about drift, dissipation, the deceptive cracks and crevices between solid reality and incorporeal fantasy. Barnacled shanties give way to more cosmic voyages; Faraway Worlds is less a desperado rampage to the Spanish main, more a harmony-laden trip on David Crosby's schooner. The slow-moving Dream River, inviting the listener to pick out images and moods like a kind of psychic hook-a-duck, begins with a swell of strings reminiscent of Leslie Bricusse and Anthony Newley's Pure Imagination: Sea Of Mirrors seeks to be a world of The Coral's creation, one that might well defy all explanation. If it's formed around a worryingly played-out concept – the soundtrack for a film that doesn't exist, in this case a film about an actor on a disintegrating spaghetti western, slowly collapsing along with the sets – there is a depth to these songs that ensures Sea Of Mirrors isn't just so much postmodern plywood.
"Unsettled tracks about love and loss, physical and mental alienation, disconnection from the world."
These waters are not entirely uncharted: Coral Island features a vignette called The End Of The Pier, which had Murray pulling back the curtain on the summer-season artifice: "Like all the great mirages, it's gone before you've blinked/The promenade palm trees are plastic, the amusements are a cardboard movie set." Melancholy, meanwhile, has long been their close companion (even on apparently jaunty hit In The Morning, love is being erased – "She wrote my name on a red telephone box/When I got there she'd already rubbed it off "). Yet Sea Of Mirrors is beautifully constructed, the band working with The High Llamas/ Stereolab's Sean O'Hagan again (he also joined them on 2010's Butterfly House) to ensure a meticulous dovetail-joint finish to the surreal Cowboy In Sweden fantasia – a slight glassy glint to the string arrangements and choral cascades, but nothing cheap, no wobbly trompe l'oeil props.
It begins with The Actor And The Cardboard Cowboy, a misty instrumental that feels like the introduction to an Oliver Postgate children's show, a portal into these songs, before Cycles Of The Seasons, turn-turn-turns somewhere between Windmills Of Your Mind and the teatime melancholy of The Littlest Hobo theme tune. The cactus-needle guitars and rattlesnake drums of Wild Bird and North Wind are most obviously in wide-brimmed Sergio Leone character; a female figure flits ambiguously through That's Where She Belongs, The Way You Are (an acid-age And I Love Her) and dreamy instrumental intermission Eleanor.
The acting world isn't just represented by Simm's presence on Holy Joe's Coral Island Medicine Show, either. Cillian Murphy, currently operating in a slightly un-Coral-like universe post-Oppenheimer, delivers the closing Nick Power-written voiceover on Oceans Apart, his character balancing at the eroded edge of reality: "Here I am caught between both the form and the reflection, between fact and fiction/Not knowing what role I'm supposed to be playing."
"Most of the directors just used the genre," James Skelly tells MOJO, explaining his interest in spaghetti westerns, "they didn't really care about westerns – they would use it to make a horror film or a comedy or a political film." Similarly, the cinematic trappings of Sea Of Mirrors feel like a red herring, a Hitchcockian MacGuffin – the framing story of a film-set meltdown an excuse for a collection of unsettled tracks about love and loss, physical and mental alienation, disconnection from the world. Waves turn into desert sand, and vice versa; there is a constant blurred horizon. There's an occasional vagueness, but more often it translates into unease. The lushly stringed psychodrama of the title track imagines "a reflection of yourself/Reaching out for help", while a dangerous fog rolls in with the reverb on Oceans Apart as Skelly sings: "Feel myself slipping away/It's like a stranger took my place."
For all the drifting, though, it's rare that The Coral let these songs get away from them. They might have needed the cinematic prompt as a spur, a reminder of earlier unpasteurised idiosyncrasies, but Sea Of Mirrors stands up without the set dressing. It ends with a brief reprise of the opening track, gently lighting the aisles to the exits; you might well find yourself staying put in the dark, ready to let it run back to the start and play out again.
Sea Of Mirrors and Holy Joe's Coral Island Medicine Show are out September 8 on Run On.
Read MOJO's verdict on this month's best new music in the latest issue, featuring The Smiths, Bob Marley, Gram Parsons, Sinéad O'Connor and more. More info and to order a copy HERE!