Five years on from their last album, Edinburgh trio continue to venture into the sonic unknown.
Young Fathers
★★★★
Heavy Heavy
NINJA TUNE. CD/DL/LP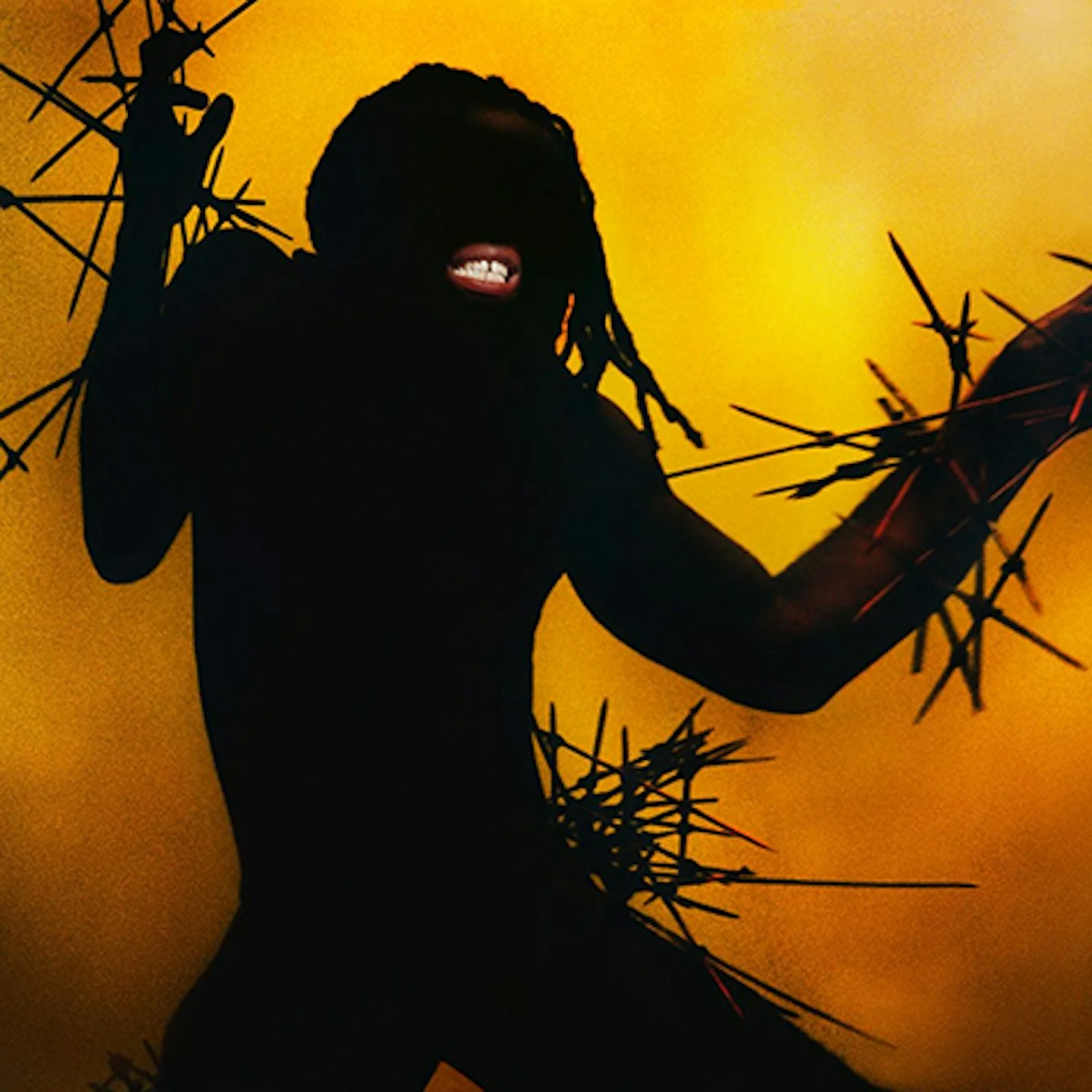 For all of their inherent quirks, Young Fathers have always been a soul band at heart. This much was evident as early as their second EP, 2013's Tape Two, and its warped Marvin Gaye-styled opener, I Heard. By the time of their comparatively accessible third album, Cocoa Sugar in 2018, the groovesome Border Girl even bore echoes of Off The Wall-era Michael Jackson, albeit a lo-fi incarnation performing over distorted human beatbox.
It's a strain that survives in Heavy Heavy, with Shoot Me Down's nagging falsetto hookline or the impression in Be Your Lady of an R&B singer performing in an echoey bathroom before a demented, thumping beat kicks down its door. These 10 tight tracks – the longest just a shade over three-and-a-half minutes – once again invite the listener to step into Young Fathers' hall of mirrors sonic world, with its disorientating shapes and arrangements created using cheap or malfunctioning instruments.
Returning to their basement studio in the Scottish capital (situated in a former brothel in Leith) after a lengthy break following the touring for Cocoa Sugar, the three – Alloysious Massaquoi, Kayus Bankole and Graham 'G' Hastings – were keen to regain some of the anything-goes spontaneity of their earliest recordings, not least their pass-the-mike teenage sessions recorded on a karaoke machine bought from Argos. On Drum, in particular, they sound like they're having a ball, whether expressing the sheer unbridled delight to be found in rhythm or indulging in daft punning ("Got all the wishes like Al-o-wishus," barks Massaquoi).
For all their tiptoeing towards commercialism, Young Fathers remain a frequently forbidding proposition, and all the better for it.
Elsewhere, the messages are more serious. Over a glam stomp, I Saw faces up to Little British racists posting propaganda through letterboxes ("Take oot the rubbish!"). The brilliantly catchy Geronimo, with its pulsing beat and steel drums, picks up the theme with its sad realisation that "sometimes bad guys don't need to lie".
Heavy Heavy further earns its title with the stunning Tell Somebody, which might be their finest moment yet. Ambient layers of reverberating organ and canyon-deep drums backdrop words directed at someone who's suffering dangerously ("Your soul ain't sound… you're the wrong way round"), before repeatedly pleading with them to reach out and seek help. It's simple, yet truly moving.
Nonetheless, for all their tiptoeing towards commercialism, Young Fathers remain a frequently forbidding proposition, and all the better for it. Thrillingly, it's still impossible to predict what we might hear next in any of their tracks – African chants, syncopated clapping, voices drenched in 1950s echo, an air horn, a pub piano. "Let's go beyond the edge to another plain," sings a cartoonishly pitch-shifted Massaquoi in Holy Moly, as the trio's intrepid journey into the outer reaches of sound continues.
Heavy Heavy is out now via Ninja Tune
READ MOJO'S VERDICT ON ALL THE MONTH'S BEST MUSIC. Plus, receive every new issue of MOJO on your smart phone or tablet to listen to or read. Enjoy access to an archive of previous issues, exclusive MOJO Filter emails with the key tracks you need to hear each week, plus a host of member-only rewards and discounts by BECOMING A MOJO MEMBER