CHICAGOxLONDON Live at the Barbican: a big night out for an exceptional new generation of jazz musicians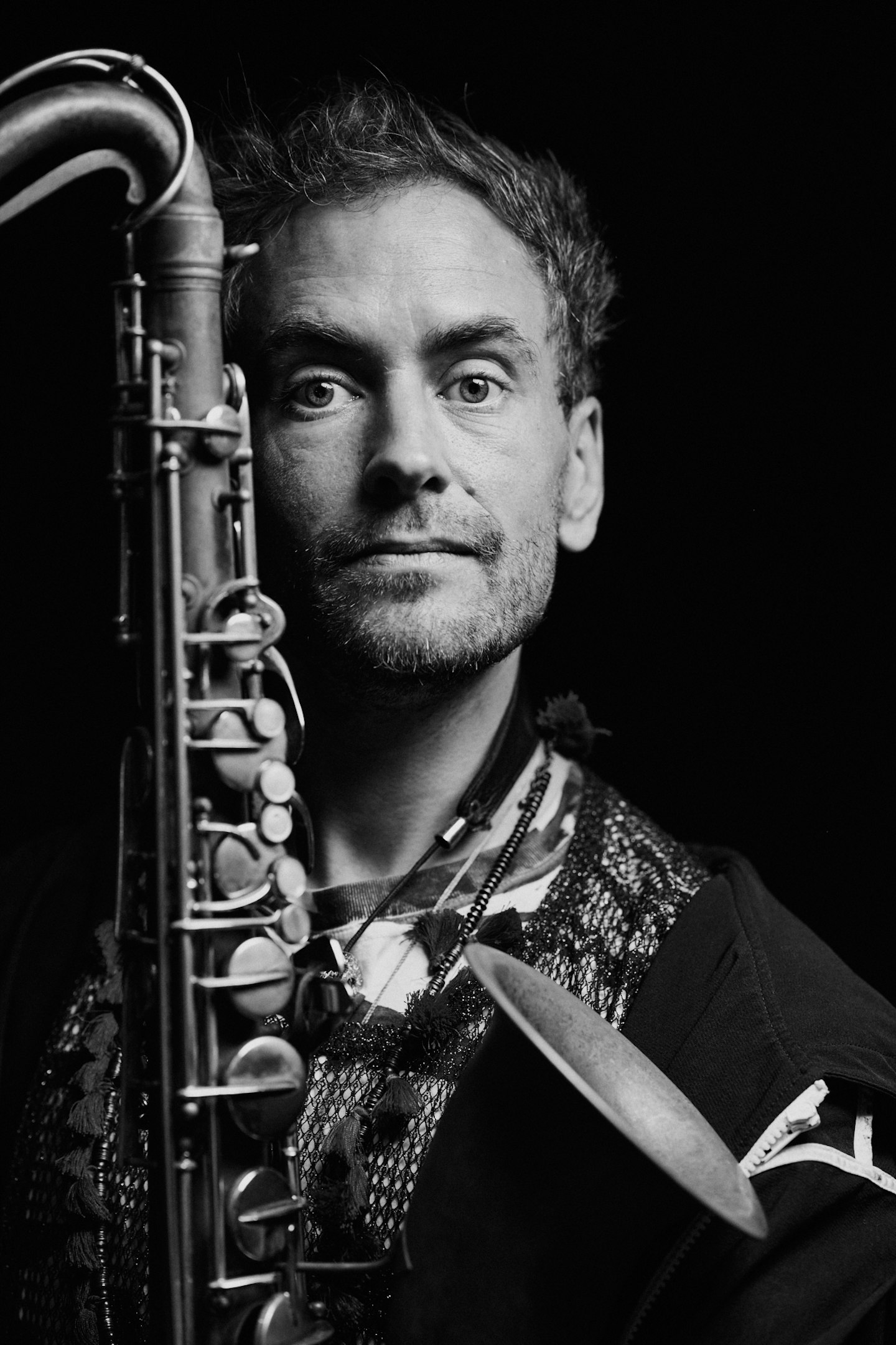 "Your creative voice is needed," Alabaster DePlume told MOJO's Mat Snow a couple of months back, shortly before the news broke of Jaimie Branch's death. "We're not making decoration here. We're not fucking around. This is real work – the emancipation of people, inspiring people to be more unique, more themselves, more true and alive and present. It's the opposite of fascism, of grim, mechanical non-humanity. We're working for humanity. We're doing real work."
It's an imperative which runs through much of this extraordinary night of music at the Barbican, where a tranche of emissaries from Chicago's International Anthem label have hooked up with some of their London-based counterparts. It's a night of celebration and mourning, of empowerment and liberation, of benedictions – Angel Bat Dawid demanding a singalong of "I am true love"; DePlume's vigorous exhortations to "Don't forget you're precious" – that can seem trite on paper, but achieve profundity in performance.
So a good three hours into the event, DePlume is leading his stealthy biggish band through Don't Forget You're Precious itself, and his mantra of distracting trivialities – pin numbers. Instagram, National Insurance numbers and so on – cushioned as they are by the wordless multi-part harmonies, gradually accumulates a vast emotional intensity. DePlume rocks from one foot to the other, signifying a moral urgency to his music even as it appears to lull, and plays his saxophone at a buccaneering angle. At the end of a track, he springs into the air and shouts "I don't know what I'm doing, but I fucking love doing this shit!" as if to break himself out of his trance.
Angel Bat Dawid, meanwhile, is firmly explicit in keeping us there. After leading her auspicious pickup band of Cassie Kinoshi (sax), Theon Cross (tuba) and Asher Gamedze (drums) through the audience chanting "Indestructible consciousness", she explains, "I'm very forthcoming about my intent. I'm here to hypnotise you." Dawid does this, more or less, with Nina Simone ferocity and an antic creative take on Afro-Futurism that builds on the legacy of Sun Ra. For the likes of the gorgeous We Are Starzz, while the band stay empathetically in the zone, she moves from synth to reeds, via autotune, a vigorous encounter with a singing bowl, and an entirely thrilling attempt to play a keytar with her teeth. Incredible set.
As is that of another questing multi-instrumentalist, Ben LaMar Gay, whose own table of tools incorporates cornet, bells, synth, wooden flutes and more. His fantastic band – Matt Davis (sousaphone), Tommaso Moretti (drums) and Edinho Gerber (guitar) – are also adept at switching codes, so that there are moments when the three of them seem to be conducting a kind of musical tai chi, an ambience through physicality, gesturally handling their bells so that their tones are found by vibration rather actual ringing. The obvious antecedent is Don Cherry's Organic Music Society, but LaMar Gay is much too individual to be an imitator – and he's a terrific singer, too, as a beautiful Oh Great Be The Lake – shades of Curtis Mayfield, even - proves.
Before all this, there's also a fine set by Jeff Parker, focusing mostly on the looped solo études of Forfolks rather than the band improvisations showcased on his brand new Mondays At The Enfield Tennis Academy, and with an outing – complete with street noise field recordings – for his silvery and exceptional cover of Frank Ocean's Super Rich Kids.
Parker, though, is an outlier tonight: a scrupulously discreet presence among larger-than-life bandleaders. But as they all gather onstage in a communal tribute to their fallen comrade Jaimie Branch, a woozy New Orleans sway through her Lovesong For Assholes And Clowns, they also show how extremely idiosyncratic musicians, with very personal musical trajectories, can be brilliant collaborators, be absorbed into a collective good. As Alabaster DePlume put it so eloquently, none of them are fucking around.
Alabaster DePlume picture: Tom Oldham