While not quite up there with his post-motorcycle crash withdrawal from the public eye, Bob Dylan has been notably camera shy in recent years. However, Dylan has stepped back in front of the lens to be the latest subject in photographer Hedi Slimane's Portrait Of A Performer series.
Taken earlier this year in Malibu, California, the black and white shots are Dylan's first new official photos since he launched his own line of whiskey, Heaven's Door, in 2018.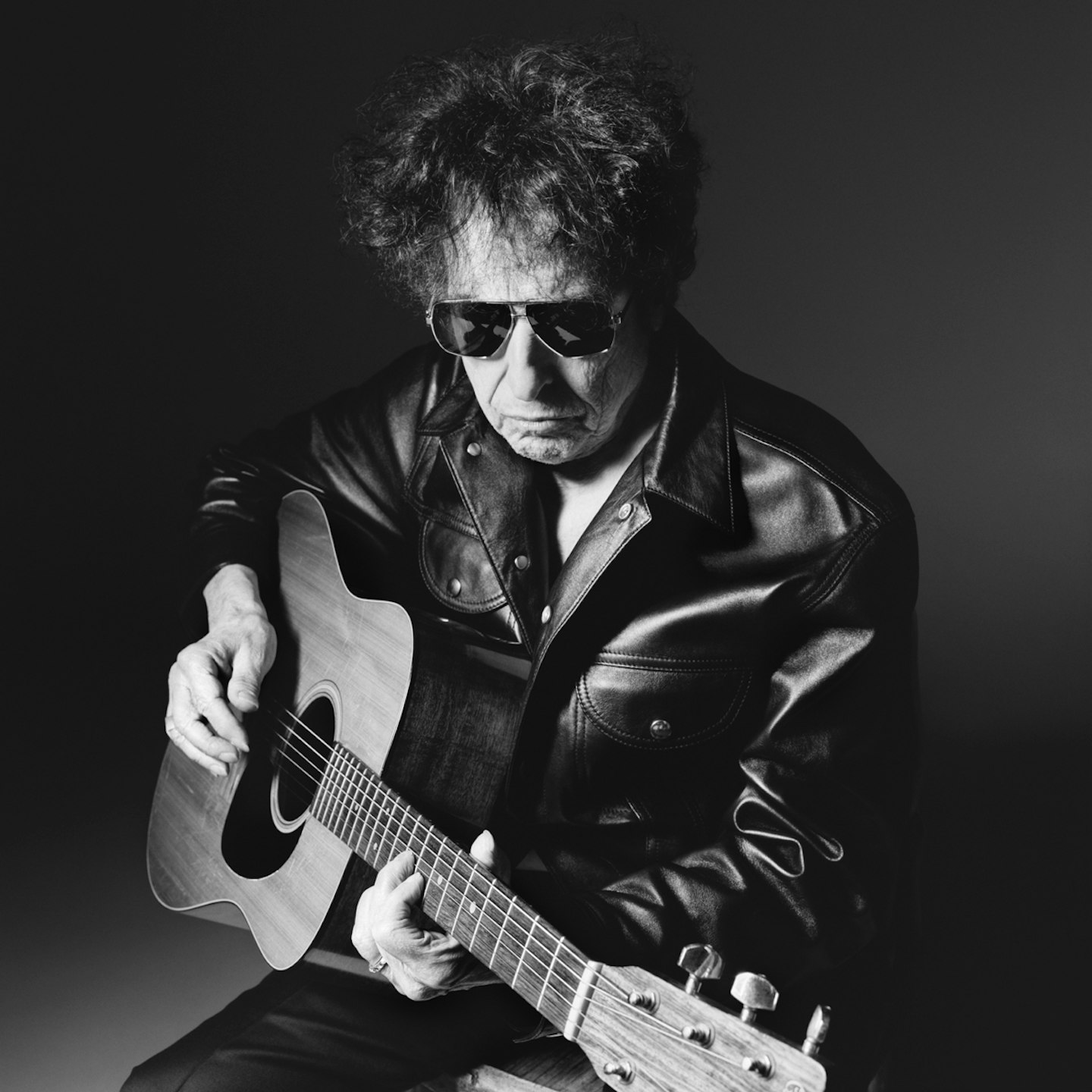 Slimane, fashion photographer and the creative director behind clothing label Celine, has previously shot Iggy Pop, Jack White, Julian Casblancas Suicide's Alan Vega and Tame Impala's Kevin Parker for the series.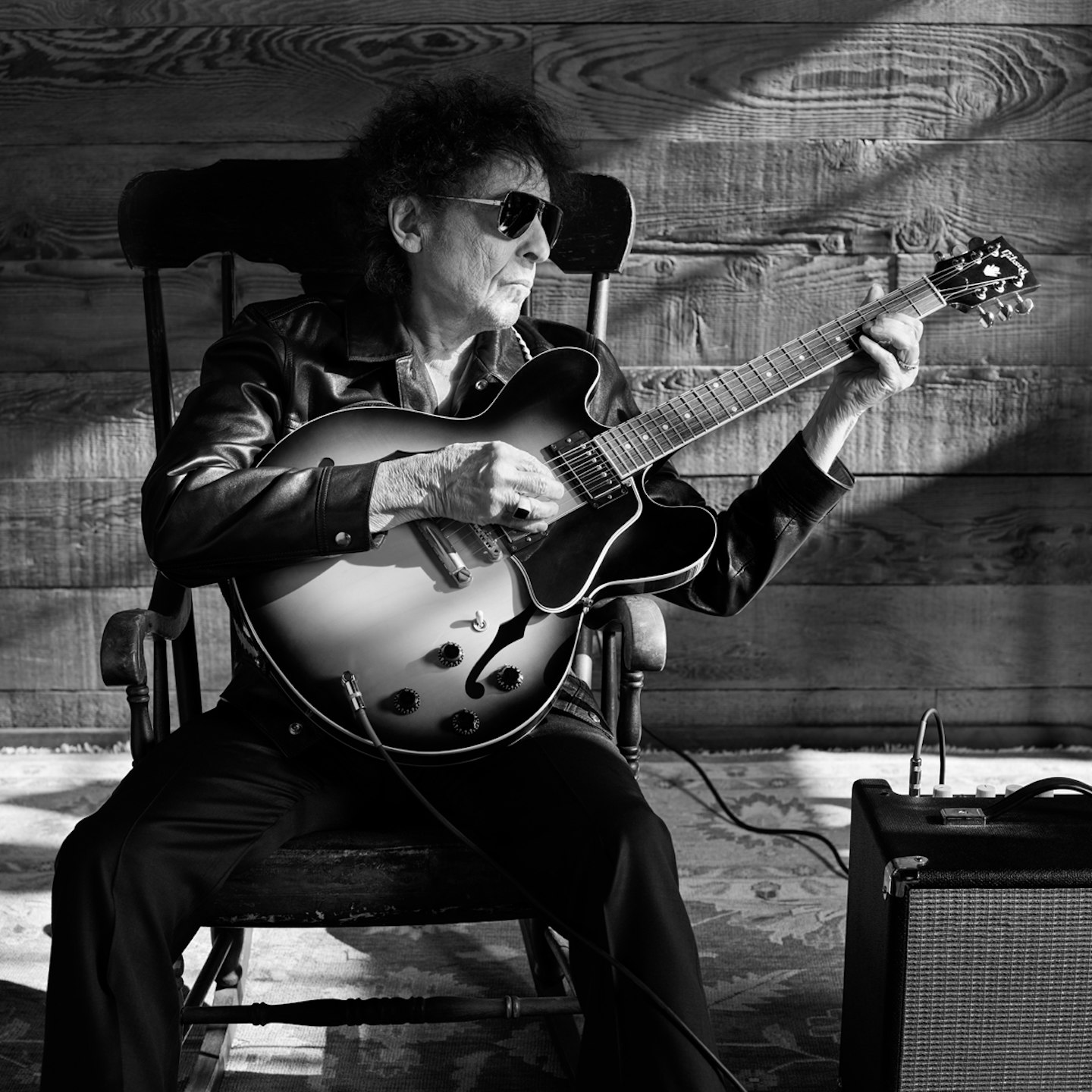 "What Do You Think Of This Kid Called Beck? I Want To Make A Record The Way He Makes Records…" Bob Dylan's producer Daniel Lanois reveals the origins of Bob Dylan's mid-90s masterpiece, Time Out Of Mind.
In January, Dylan released the latest instalment of his acclaimed bootleg series, focusing on 1997's career-reviving Time Out Of Mind. You can read the full inside story of the making of his Grammy-winning masterpiece in MOJO's exclusive recent cover story HERE.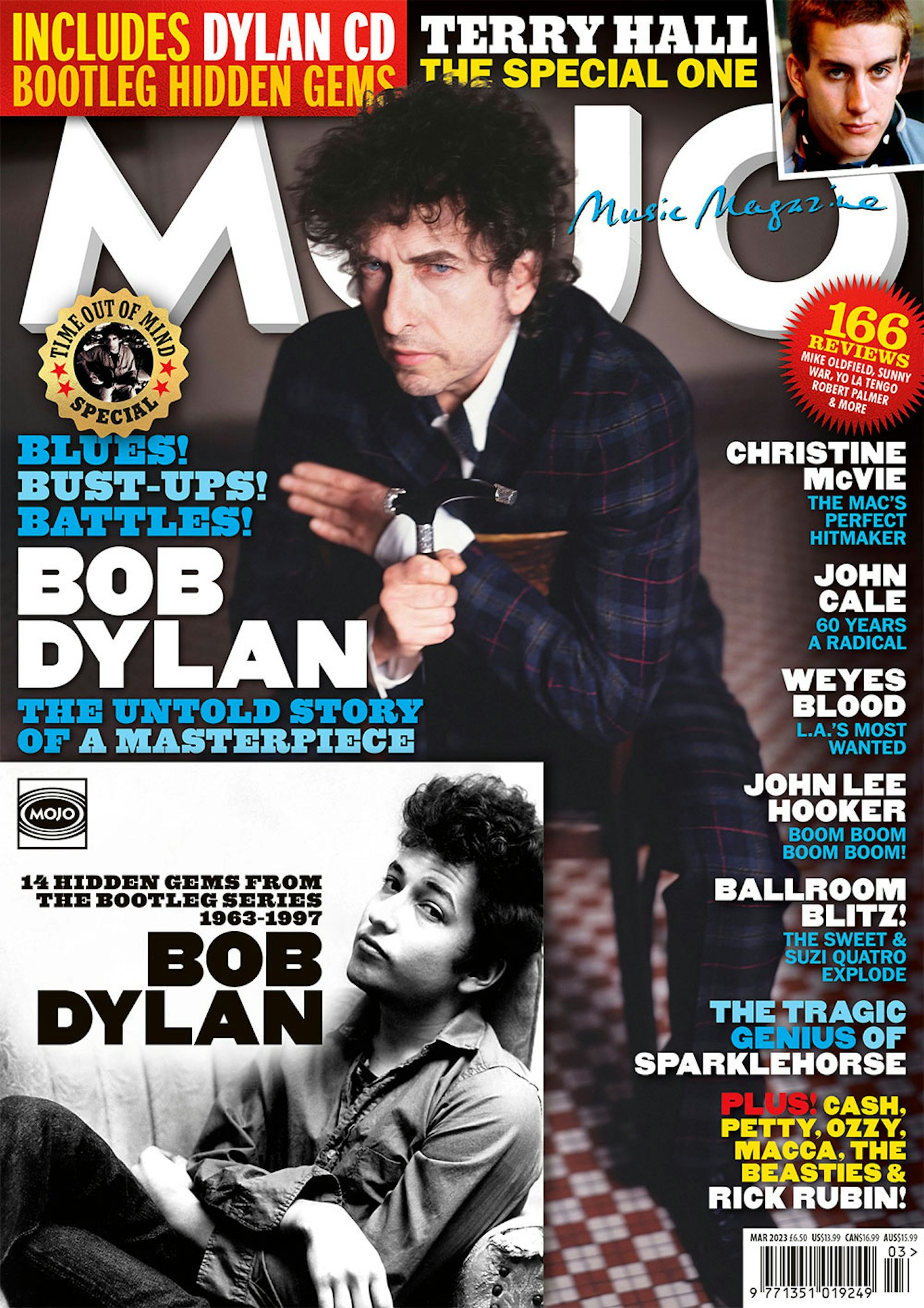 "I Had To Do Some Kind Of Intervention…" Bob Dylan's Soy Bomb Guy Reveals All!
BECOME A MOJO MEMBER for instant access to the latest MOJO and receive every new issue on your smart phone or tablet to listen to or read from as little as 99p. Enjoy access to an archive of previous issues, exclusive MOJO Filter emails with the key tracks you need to hear each week, plus a host of member-only rewards and discounts.