THIS MONTH, MOJO MAGAZINE immerses in the inspirational life and untimely death of Echo & The Bunnymen's Pete De Freitas, remembering the fallen drummer's extraordinary arc through the testimonies of his bandmates, family, and friends.
MOJO learns that on the day of De Freitas's fatal motorcycle crash in June 1989, the surviving members of the fractured Liverpool group made a pilgrimage to the flat that De Freitas had shared with guitarist Will Sergeant and bassist Les Pattinson.
"No one was invited, no one was asked," Pattinson tells MOJO's Keith Cameron. "We just went and sat in Pete's room. We were in shock, but we ended up laughing. Not at the situation, but at how Pete was. All these memories… and virtually all of them funny."
A cultured kid raised in a picturesque Goring-on-Thames in Oxfordshire (his parents had relocated from the Caribbean), De Freitas' natural musicianship and affable charm made him an invaluable foil to his notoriously quarrelsome bandmates.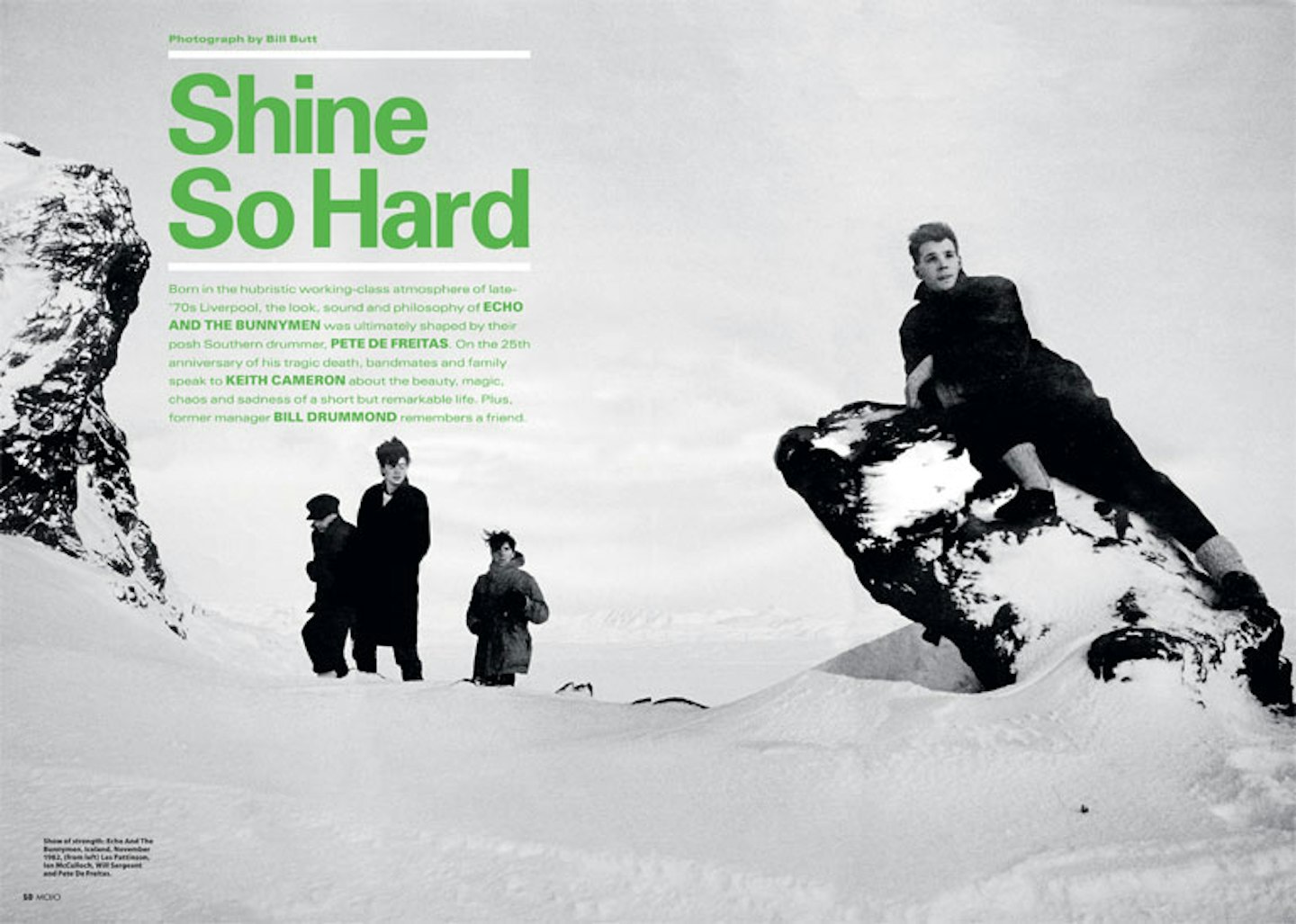 But drug escapades, insecurity, and manic delusions were to take their toll on the man manager Bill Drummond says was once "the sanest and most balanced of the Bunnymen." The madness peaked in 1986 when he relocated his freewheeling solo project, The Sex Gods, to New Orleans, where his behaviour became even more unpredictable. "Pete basically was having a breakdown," says his brother, Geoff.
Shortly after returning to the Bunnymen in 1987, De Freitas married, and his daughter Lucie Marie was born the following year. But whatever personal strides he was beginning to make, they would be cut short by the motorcycle accident that ended his life at age 27.
The Bunnymen's Ian McCulloch says, "I remember the day he died, playing Marquee Moon and crying over the line 'I fell sideways laughing with a friend from many stages…' because that's exactly what he was."