In 2006, bolstered by a fanbase grown on a new-fangled social media and with two Number 1 singles under their belt, Arctic Monkeys found themselves hailed as the most exciting and important band of their generation. Released that January, the band's debut album Whatever People Say I Am, That's What I'm Not more than justified the hype and became the fastest selling debut album in UK history.  It was a phenomenon that shocked the band themselves as much as anyone else. As part of MOJO's 30th birthday celebrations, drummer Matt Helders recalls the early days of the group, living in the eye of the storm and why, ultimately, the band decided to move on from the era-defining sound and themes of their debut...
"It's only when I look back at all the stuff around the first album now that it seems crazy. We were always on tour or recording so there wasn't time to sit around and think about what was happening. For me, when I started noticing things were taking off, was the first time we did a gig and people knew the words to all our songs because our demos had been out there. That was a weird one. I don't think people realise, looking from the outside, how many gigs we played to zero people. The first time we got played on Radio 1 we were buzzing. We listened to it in our manager's car and then went and played a gig and there were six people in the audience.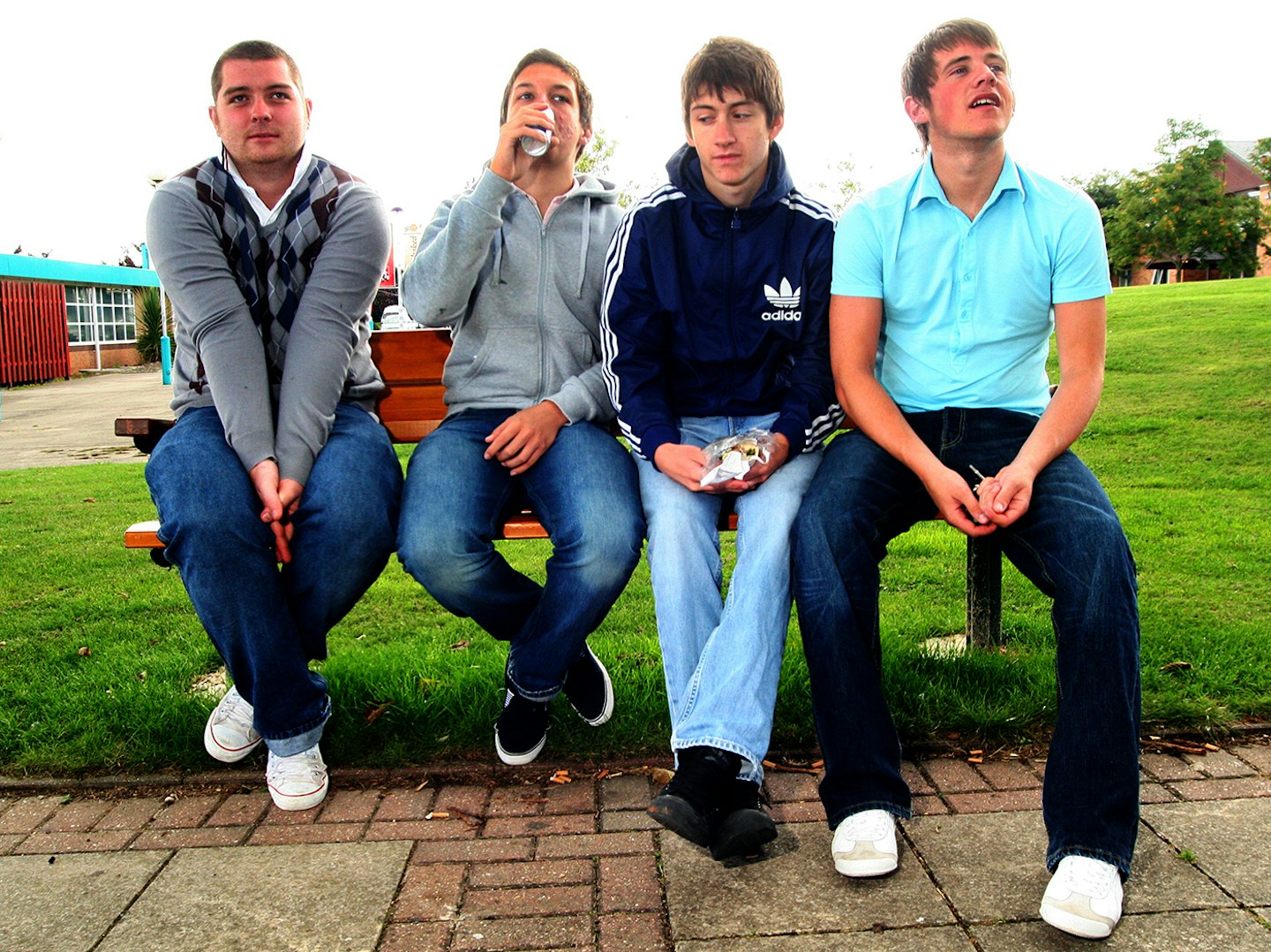 The first thing we released ourselves was Fake Tales Of San Franciscoand From The Ritz To The Rubble. That's when I remember thinking that the lyrics had stepped up a bit. I knew exactly what Alex was referring to because we were all experiencing the same thing. Now it's more ambiguous, and in some ways more personal, but then he was writing for us and our friends. When we first recorded them and heard them back that's when I realised, 'Oh wow, he can really put some words together!' A song like A Certain Romance was so personal to us, but Alex articulated it in a way that I could never have done.
Much like when the internet stuff took off for us, it wasn't this master plan or a stroke of genius. Writing about what we knew seemed like the natural thing to do. We were all into American hip-hop at the time and that's what the American rappers we were listening to would do. We had other influences like The Smiths and Elvis Costello so fortunately we didn't go too much in that direction and end up being a really terrible nu-metal band.
We had nothing to do with the whole MySpace thing, a friend of ours just stuck ripped the MP3 and stuck them up on this site. We had no clue. People talked about us making it outside of the music industry, but we just thought that's how you did it. We didn't know anyone else in a band.
I didn't feel any pressure going in to record the debut album, but I don't know if, again, that's because we were in the eye of the storm. I remember we had a friend who came into the studio and he said, 'I bet your first single goes top 10'. We were like, there is no way that will happen, we're just an indie band. I said to him, 'If we ever get to Number 1 I'll play a gig in just my football shorts and nothing else.' It comes out and goes straight to number one. I did it, I kept my end of the bargain up.
We were just focused on what we were doing and had no expectations of what that album would become. It was hard to comprehend what it meant. We were all on tour and together and it felt like the whole country was buzzing about this thing. None of us expected it. We put out an EP three months later [Who The F*** Are The Arctic Monkeys?], we were just keen to move on. We'd lived with the songs on the first record for over a year and were writing new ones. We had the conversation to move straight on to the second album. Even if we never made an album that was as successful as that ever again, we needed to leave it where it was and move on. We could have made the same thing again or toured that album for three years, but for us it was more exciting to try something new.
It is funny when people get annoyed when you do something new or different. 'Oh, they've changed, they don't do this anymore!' All those old records still exist, they're still available to listen to and we'll play some of them. If you want to come along with us on this journey then great, if you don't that's fine too.
We've never not played I Bet You Look Good On The Dancefloor live and we probably will never not play it. There's 14-year-olds coming to our gigs now because their dads used to listen to that album. I didn't realise I was old enough for that to happen but apparently I am."
As told to Chris Catchpole
The new 30th anniversary edition of MOJO is on sale now! Featuring Oasis, Blur, Paul Weller, Bob Dylan, Paul McCartney Robert Plant, Kate Bush, Dolly Parton, and more. More info and to order a copy HERE.