"So much has been written about us over the years, but nobody before has attempted such an in-depth account," writes Queen's guitarist Brian May in his foreword to the first of MOJO's two special editions on the group. "The magazine's writers are massively well-informed and passionate about pulling all the threads together. What they have assembled here will remain unique for years to come…"
High praise indeed! Please welcome, then,MOJO's Collectors' Series: Queen, and the first of two deluxe bookazines, bringing together its finest writing on Queen. You can buy Queen Part One from us now or order both Queen Part One and Queen Part Two for a discounted price.
Taking a deep dive into MOJO's extensive archive of exclusive interviews and expertly written features, Queen: The Works 1970-1979 charts the group's extraordinary first decade, from their days as a struggling rock band in West London, to their conquering of the world in the mid-'70s with the peerless A Night At The Opera and A Day At The Races albums, and beyond through their smash hit single We Are The Champions/We Will Rock You and the infamously debauched launch party in New Orleans for their 1978 Jazz album.
With the group generously opening their photographic archives, this sumptuous 132-page bookazine is packed with rare and iconic images, and also includes an introduction by Brian May reflecting on Queen's early, 'imperial phase', when they were ascending to the heights of global fame while often encountering hostility from the music press.
There are special features on the making of all their '70s albums, plus the story behind the group's epochal Bohemian Rhapsody single, which famously remained at Number 1 in the UK for over two months. Elsewhere, Queen biographer Mark Blake profiles singer Freddie Mercury's early life in India and Zanzibar, and we reprint Mercury's SOUNDS interview from 1976.
The Works 1970-1979 comes in a special glossy gatefold wallet with space to accommodate the follow-up, The Works 1980-2021, which tracks Queen through their MTV-storming '80s and Mercury's tragic, untimely passing in 1991, to their current line-up featuring vocalist Adam Lambert. Together, these two issues represent the definitive story of rock's most creatively audacious and spectacular outfit.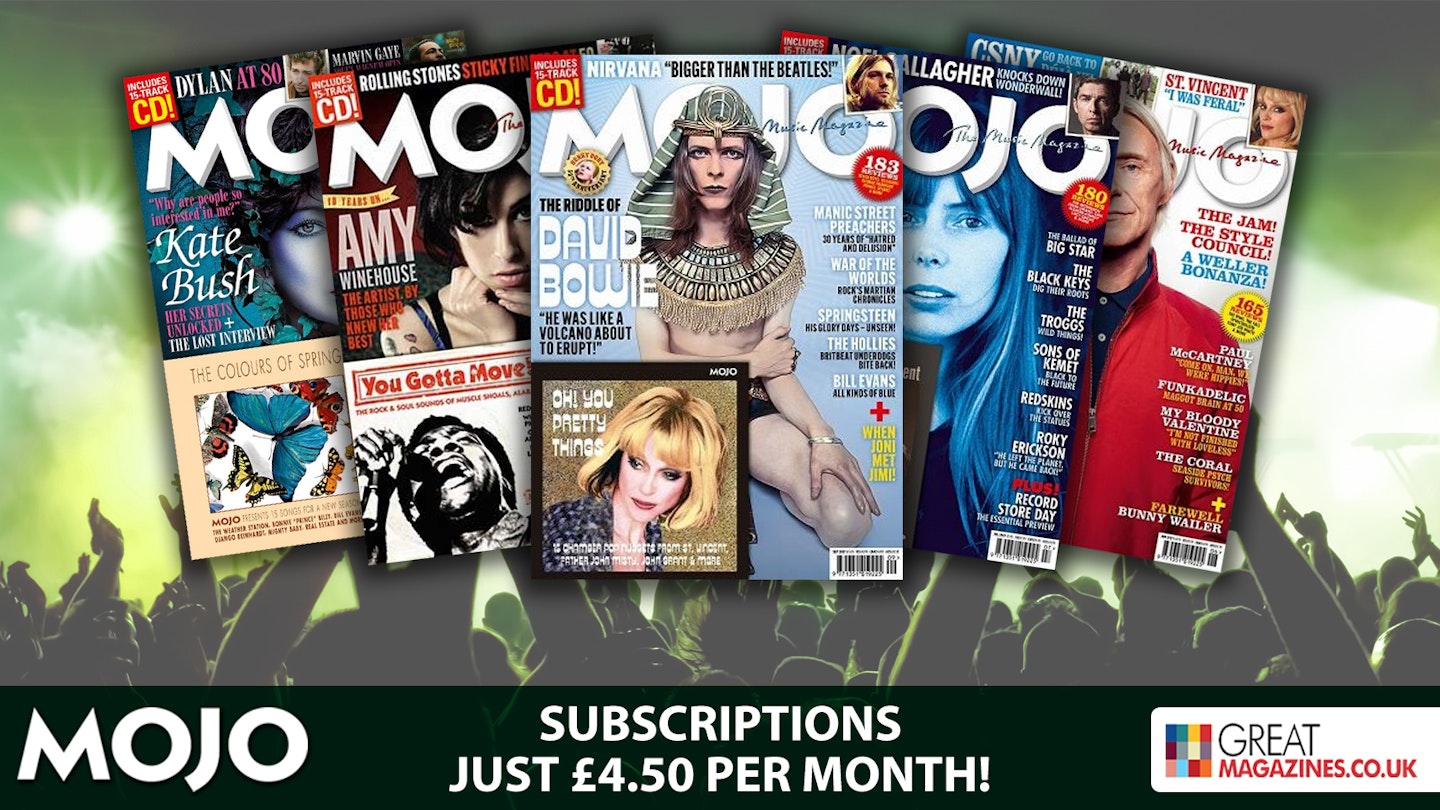 Join us! Take out a Mojo subscription and get an exclusive CD with every print issue.