No one could accuse Utrecht's Le Guess Who? festival of running scared of the challenge implicit in its name. The opening-night acts in the 1,717-capacity Grote Zaal of the city's multi-venue TivoliVredenburg are all billed as '?' - AKA 'The Anonymous Project.' Hidden from public view inside an opaque, projections-drenched white cube, they leave the audience guessing. Was the tripped-out electronic opener Hauschka? "If you thought it was Hauschka," genial co-founder Bob Van Heur tells MOJO, "then it was Hauschka for you. Or Nils Frahm. Or Cate Le Bon." Or Lord Lucan, Shergar and the crew of the Marie Celeste.
What Le Guess Who? does better than most festivals is introduce acts who have hitherto deliberately just flown below the radar, who may have cornered a market at home without making ripples abroad, or who are just about to have their moment. African Head Charge, then, are a meaty evening treat, even if they do think they are in Belgium. Despite a blend of funky-chicken rhythms and doom-laden Black Sabbath riffs, the biggest talking point of Zamrock veterans W.I.T.C.H.'s set is the fact Jagari decides to snack his way through the guitar solos, producing an apple, a pear, a packet of crisps and an orange from his trouser pockets. Surprise find of the first evening, however, is a 1am set by Selvhenter, possibly Denmark's only free-rock band comprising two drummers, a saxophonist and a trombonist. When it clicks, honestly, it makes total sense.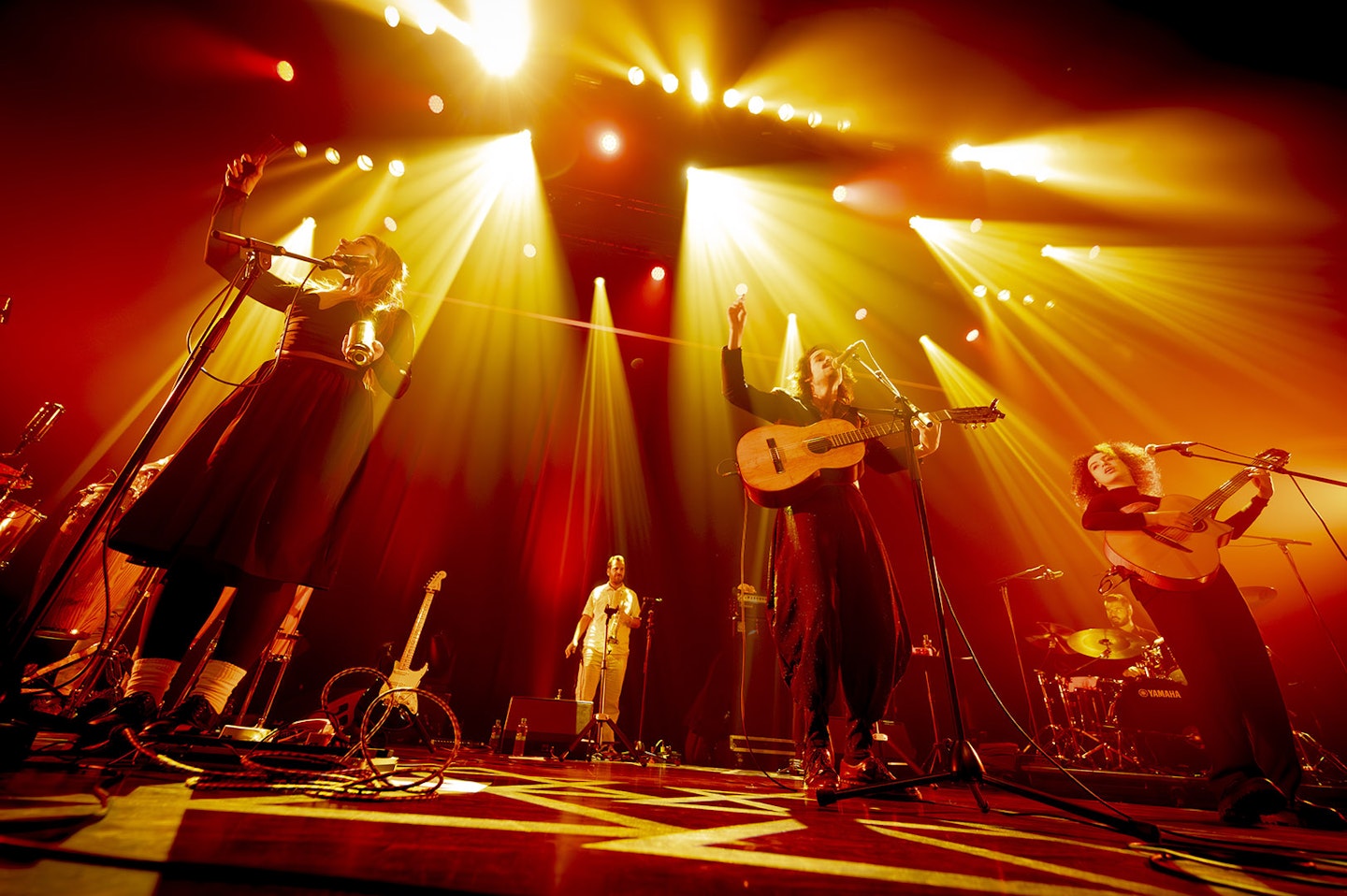 Come Friday and the entertainment opens with a secret afternoon improv set by Angel Deradoorian and Kate NV's Decisive Pink project in hangout/ screenprinters Kapitaal. Sat on the floor and surrounded by wires, their electronic quantum fluctuations-plus-jazz guitar involve a surprise cover of Tears For Fears' Mad World. The sprinting-between-venues game is now afoot. Next up at the canalside EKKO club, Rwanda's Sophie Nzayisenga plays a surfboard-sized harp (the inanga), sings the blues like Blind Willie McTell, and stays on for two palpably delighted encores. Led by Rio music scion Dora Morelenbaum, Bala Desejo are an absolute scream over at the Ronda, getting their band-of-the-festival bid in early with pure Brazilian pop with lashings of tropicalia and samba, and immaculate three-part harmonies. They already have a Grammy under their belts but they really should be the biggest band on the planet this time next year. More challenging but definitely worth your time over at the Hertz hall, Lebanon's Mayssa Jallad adopts the personas of destroyed hotels and tells the story of her homeland's civil war in shoegazing style.
One of the great LGW? virtues - you're never far from a bracing contrast. To illustrate: back in the Grote Zaal, the 150-strong Netherlands Radio Philharmonic Orchestra and Radio Choir transcendently perform Delius' A Song Of The High Hills, spiritedly conducted by Sir Mark Elder. A quick dash upstairs finds Zambian rapper Backxwash delivering a throat shredding blend of hip-hop and horror-core. Unable to process, MOJO opts for an early night.
Early treats on Saturday include the reality-evaporating rhythmic minimalism of Natural Information Society, a selection of jigs and reels from The Bill Orcutt Guitar Orchestra and ambient jazz becoming from The Necks. But tonight we have someone else to see. A year ago, Low had been scheduled to headline LGW?, only pulling out when it became obvious that Mimi Parker would not be well enough to travel (she died days before the festival opened). Tonight at the thirteenth century Jacobikerk, her husband Alan Sparhawk's first European show since then is a raw highlight of the weekend, turning fragility into power and grief into a lasting display of love. "Don't take your light out of me," he sings in a set that trashes the bland homilies of "in loving memory" cards and lays Sparhawk's pain in plain sight, offering hope to anyone who knows similar suffering.
After that, a 180-degree change of mood: ESG and Bixiga 70 share not a lot on paper - though between them they have four marvels on percussion - but what both the new-wave New Yorkers and the Brazilian samba masters can do is make you forget what ails you. Whether it's simply knowing your own musical limitations and becoming master of what you can do, or the ability to marshal the hottest horn section of the weekend, both drag our weary bones onto the dancefloors with abandon - though rumours of MOJO dancing a conga will be strenuously denied (at least until video evidence surfaces).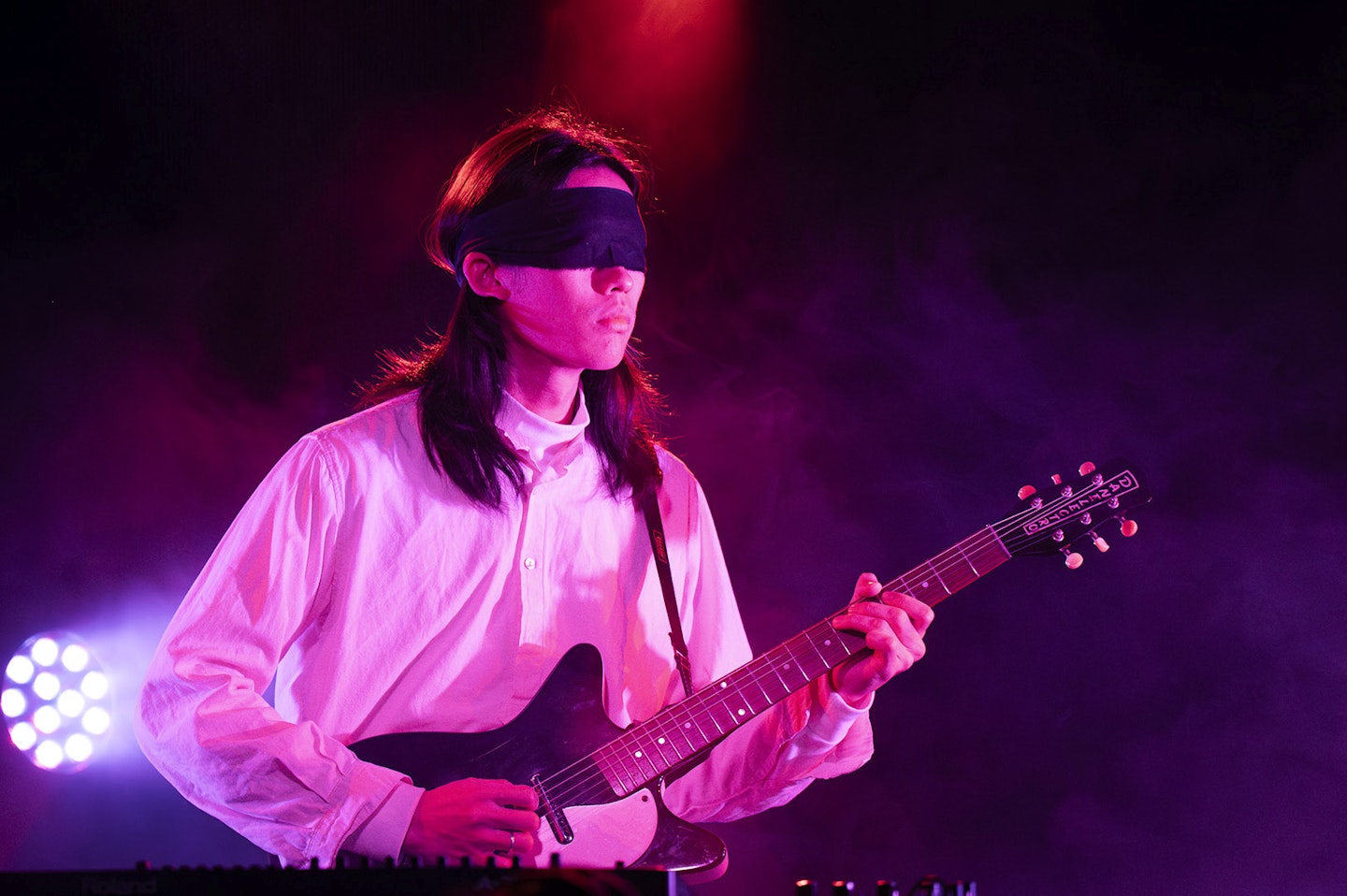 What do you play on Sunday afternoon? At out-of-town venue De Helling, avant-garde legend Rhys Chatham thanks us all for coming and assures us it's going to be "chill", and so it is, with the sounds of rainfall augmented by mind-expanding flute, guitar and a tiny trumpet. Back at EKKO, Taiwanese duo Mong Tong turn the anonymous concept on its head and don blindfolds the moment they take to the stage. Overcoming the temptation to sneak out while they can't see us, we are treated to traditional Chinese melodies played on guitar and overladen with chimeric beats and kosmische intrigue.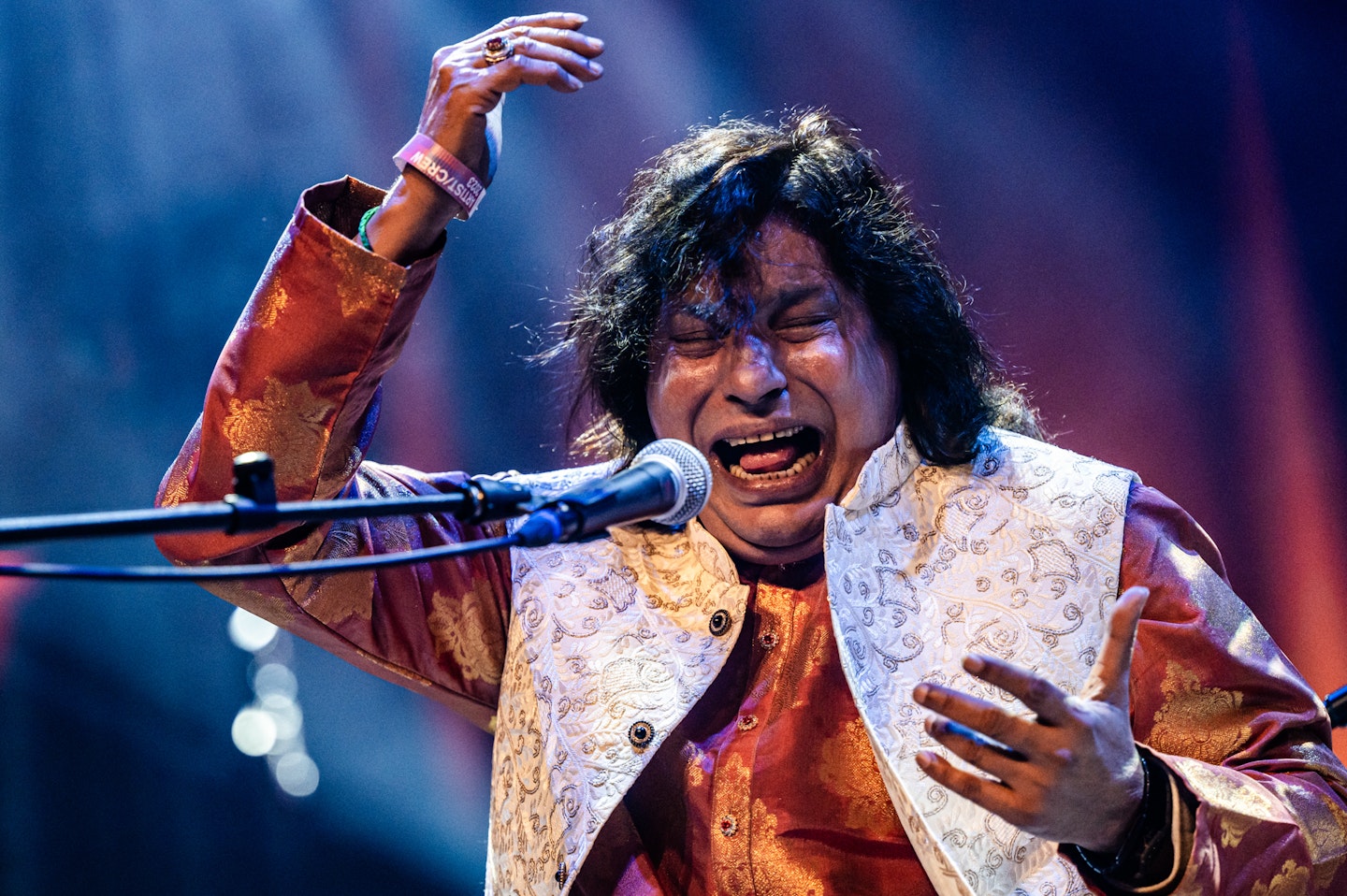 By now, this epicurean binge of sounds from everywhere is hurtling to its close (how? We've only been here for five minutes – or is that 100 years?). Wilder and freer than their recorded incarnation, the Moor Mother-led Irreversible Entanglements bring fierce punk jazz to the Ronda, where Stereolab follow up with a career-spanning set with a kicking French Disko for the encore. After that, some spiritual salvation seems in order: Faiz Al Faiz, an eighth generation qawwal from the Punjab, touches parts of the body and soul few other singers can possibly reach, as he holds notes, holds them some more, and then spirals upwards as if immune to mere human needs like taking a breath. It's intense, fiercely uplifting and thoroughly draining… which perfectly sums up Le Guess Who? 2023. Same time next year, then?
Alan Sparkhwak picture by Melanie Marsman