In our latest series of deluxe bookazines, MOJO's experts guide you through Pink Floyd's essential albums, songs, films and books. You can order your copy of MOJO Essentials: Pink Floyd here.
Pink Floyd's status as rock's greatest visionaries is beyond question, from their early days as psychedelic pioneers in the mid-'60s to their mega-selling '70s albums The Dark Side Of The Moon, Wish You Were Here, The Wall and beyond. But how best to negotiate their revered legacy of studio recordings, film soundtracks, rarities compilations, live albums and books? And what of their members' solo releases?
Written by MOJO's team of experts, Pink Floyd Essentials arms you with all the knowledge you need to acquire your ultimate Floyd collection. There are incisive appraisals of all their studio albums, from 1967's The Piper At The Gates Of Dawn right up until 2014's 'posthumous' The Endless River, as well as fascinating pieces on the film soundtrack LPs the group cut in the early '70s when their future was uncertain. We also journey track-by-track through their career-spanning compilation Echoes, and take a deep dive into their revelatory Early Years and Later Years box sets.
Then there are profiles of each member's solo releases, including early leader Syd Barrett's two wonderfully eccentric cult albums from 1970, Roger Waters' prolific catalogue following his departure from the group in 1984, and David Gilmour's output, beginning with his acclaimed self-titled 1978 debut. Fear not, Rick Wright and Nick Mason are featured too!
When it comes to Floyd's audio-visual performances, we uncover the extraordinary stories behind the band's ground-breaking Live At Pompeii concert movie and the extravagant 1980/'81 tour to promote The Wall, later captured in the epic film of the same name. Plus we recommend the best Pink Floyd books with which to line your reading shelves.
         Illustrated throughout with dozens of rare and iconic photographs, Pink Floyd Essentials is an indispensable purchase for all serious music fans.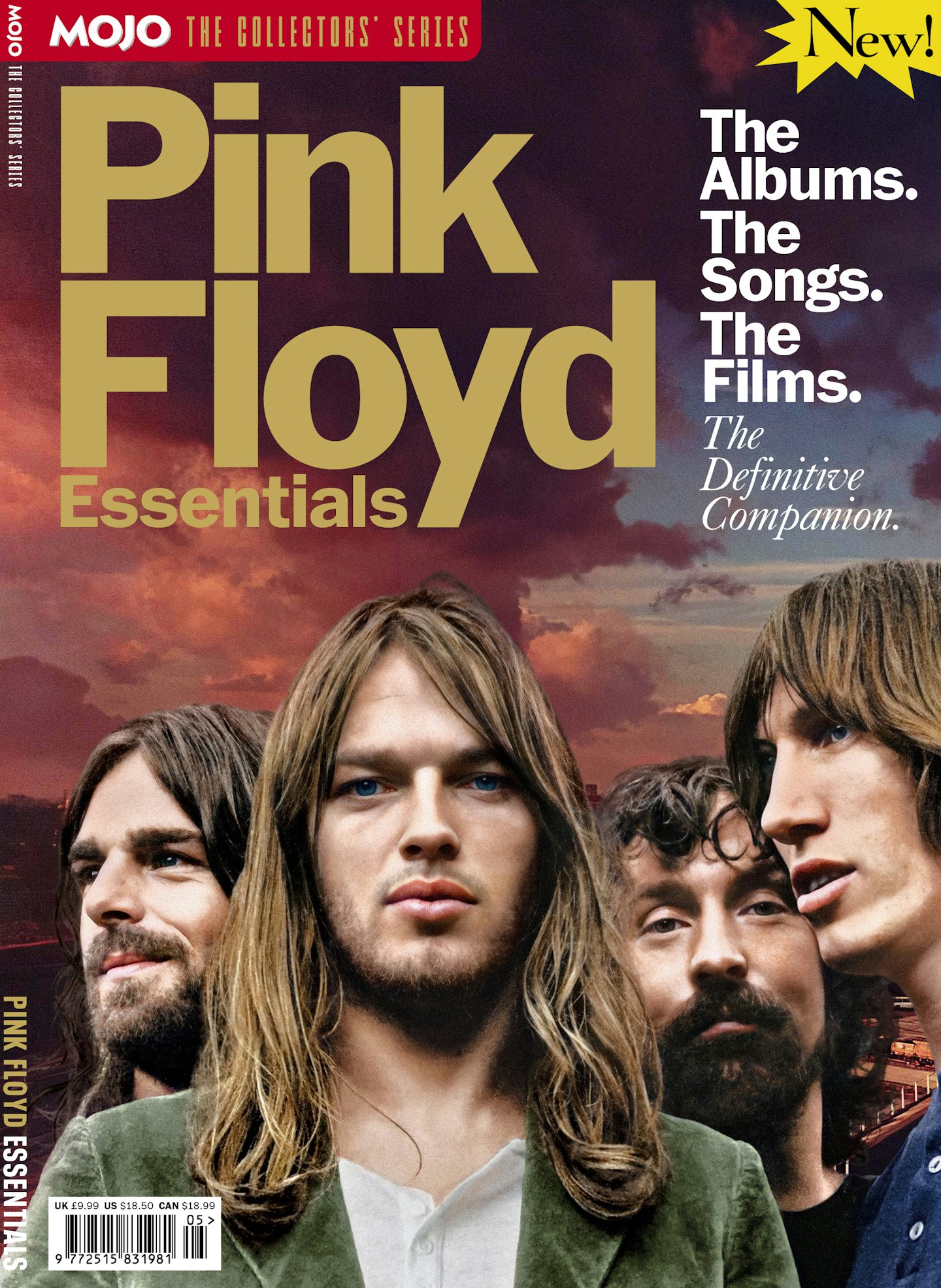 MOJO The Collectors' Series: Pink Floyd Essentials is available in shops and to buy online NOW.