Featuring MOJO's finest writing on Black Sabbath and Ozzy Osbourne in a single deluxe volume, MOJO The Collectors' Series: Black Sabbath – Paranoid 1968-2023 is on sale now and available to order HERE.
Fifty-five years ago, Black Sabbath formed in Birmingham and instantly created a whole new genre: heavy metal. Influenced by their bleak industrial environment and the group's occult interests, their music was dark, powerful and original, and within three years it would make them international stars. Yet, just as quickly as they rose to fame with classic albums including Paranoid, Master Of Reality and Sabbath Bloody Sabbath, tensions between Ozzy Osbourne, Tony Iommi, Geezer Butler and Bill Ward began to tear the group apart. In 1979, frontman Ozzy – by then out of control on drink and drugs – was sacked, ironically setting him on the road to huge solo success, as Sabbath forged on with a succession of new vocalists.
In this sumptuous special edition, MOJO's writers unfold Sabbath and Ozzy's turbulent story and celebrate their extraordinary musical output. We put Sabbath's early years under the microscope, quiz the band in detail about 10 of their pivotal songs and reveal how Sabbath survived Ozzy's departure to make several more classic albums – including 1980's superlative Heaven And Hell with Ronnie James Dio. We discover how Ozzy's solo career took off amid numerous madcap antics and the tragic death of guitarist Randy Rhoads, and how Sabbath miraculously reunited with Osbourne to make a new album in 2013. There are also in-depth interviews Ozzy, Tony Iommi and Geezer Butler, and an appreciation of every Sabbath studio album.
With dozens of rare and iconic images, Black Sabbath - Paranoid 1968-2023 is an essential purchase for Sabbath connoisseurs and all fans of serious music.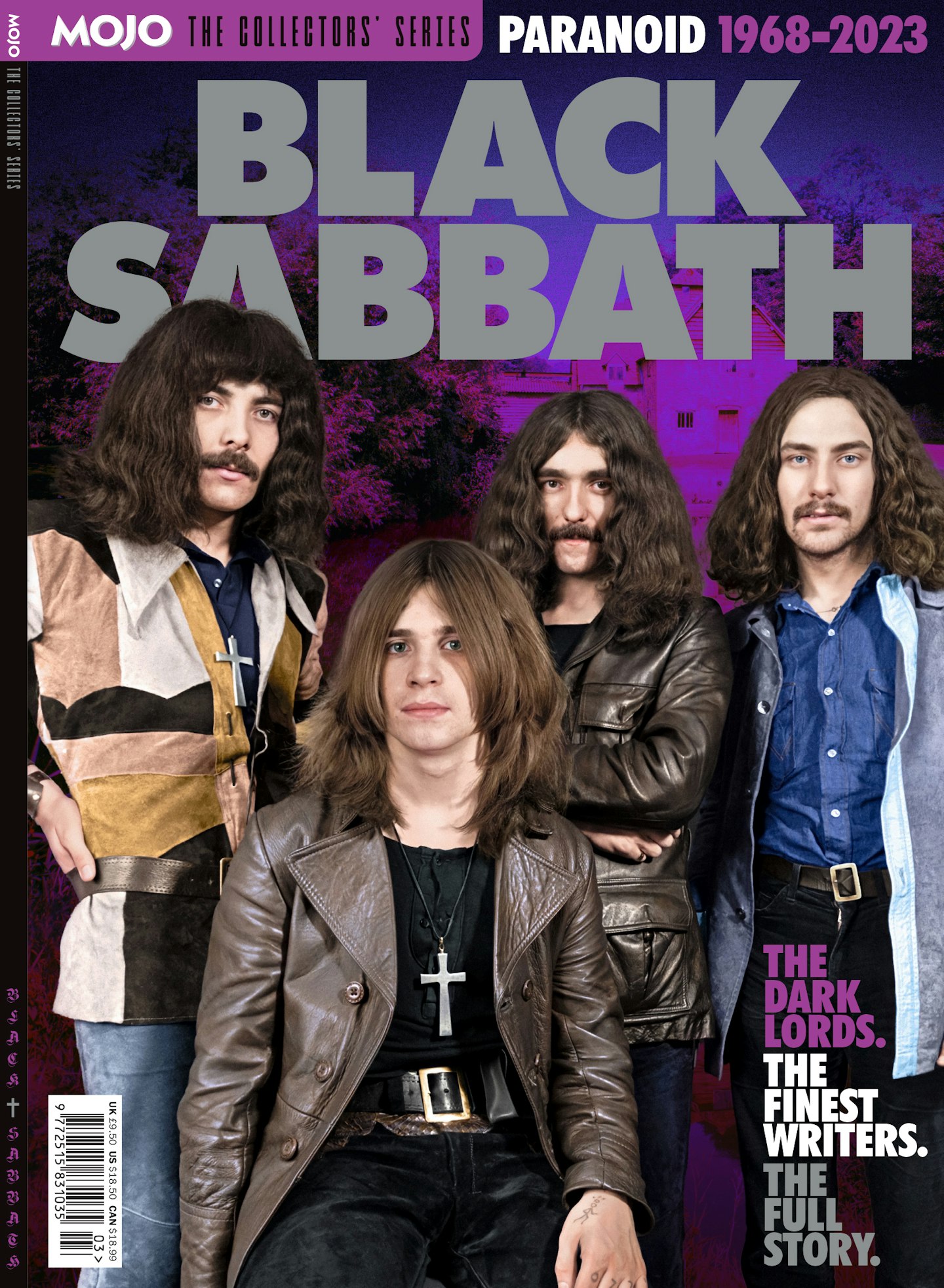 BECOME A MOJO MEMBER for instant access to the latest MOJO and receive every new issue on your smart phone or tablet to listen to or read from as little as 99p. Enjoy access to an archive of previous issues, exclusive MOJO Filter emails with the key tracks you need to hear each week, plus a host of member-only rewards and discounts.