PRESENTING MOJO'S FINEST WRITING ON THE SMITHS in a single deluxe volume, MOJO The Collectors' Series: The Smiths – Hand In Glove 1982-1987 is in shops now and available to buy HERE.
It was 40 years ago this summer that Johnny Marr famously arrived unannounced on Morrissey's doorstep and proposed they form a group together. To celebrate the anniversary of The Smiths' momentous Big Bang, MOJO has brought together its finest writing on the world's greatest indie band in a sumptuous 132-page bookazine.
         Charting the Manchester quartet's tempestuous journey from their first home demos to their dramatic and unexpected split five years later, Hand In Glove 1982-1987 evokes the halcyon days when the weekly music press seized upon every Morrissey bon mot and guitarists of every stripe marvelled at Marr's intricate, melodic, sui generis fretwork.
         No aspect of The Smiths' singular world is left unexamined, from the stories behind each of their studio albums to their records' heavily coded sleeve artwork. While band biographer Tony Fletcher details the group's formation – and how they channelled their Manchester roots into haunting, tragi-comic vignettes of working-class Northern life – cultural historian Jon Savage celebrates The Smiths' trenchant outsider stance, which saw them challenging sexual mores and railing against the New Right and mainstream pop world. Meanwhile, Johnny Black puts the making of the peerless 1986 album The Queen Is Dead under the microscope, and Dorian Lynskey unravels the strange circumstances of the group's sudden break-up at the height of their fame.
         Illustrated with dozens of rare and iconic images, and including revelatory archive interviews with Morrissey, Johnny Marr, Andy Rourke and Mike Joyce, this collectable bookazine is an essential addition to every music fan's library.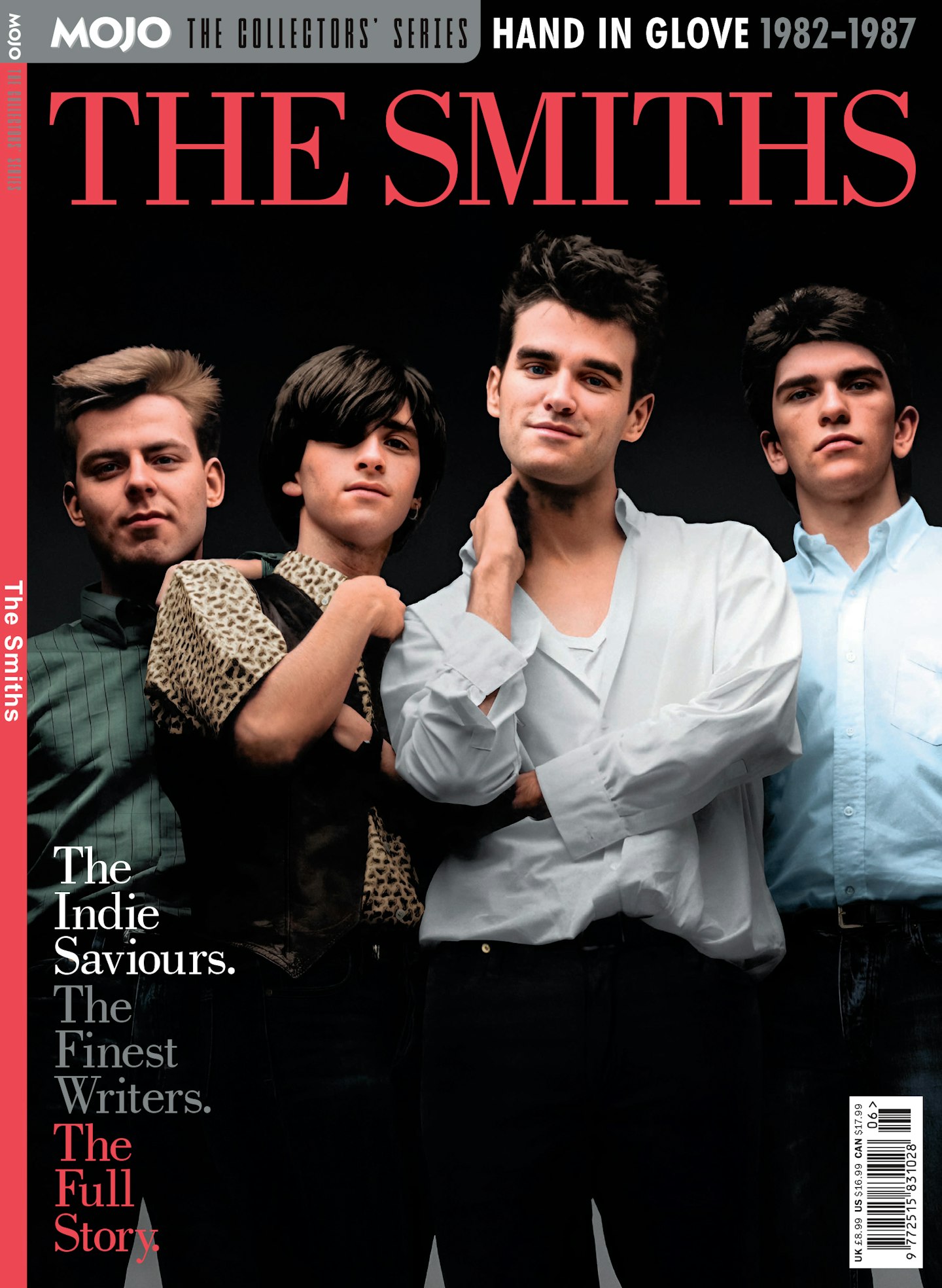 MOJO The Collectors' Series: The Smiths is available in shops and to buy online NOW.