Earlier this year MOJO was invited to Noel Gallagher's London recording studio to hear the new High Flying Birds' album, Council Skies: Cue classic, Oasis-esque tunes, remixes by The Cure and Pet Shop Boys and an unnerving topless Noel teacup…
Noel Gallagher is surprised – at talk of Paul Weller (and New Order's Stephen Morris) joining Michael Rother on-stage at the latter's 50 Years Of Neu! gig at the Clapham Grand last November. "Fucking hell!" he says disbelievingly. "Wow. Where was I then?"
Presumably finishing off his fourth High Flying Birds LP Council Skies. It follows 2017's David Holmes-produced Who Built The Moon?, and comes after a long-planned period of inactivity complicated by Covid. The first record to feature his current High Flying Birds line-up, it's also his first recorded at his new Lone Star Studios in north London. "I'm the last fucking songwriter in the world to get his own studio," he says of the custom-built facility. "It's taken me 'til I'm 50 fucking five."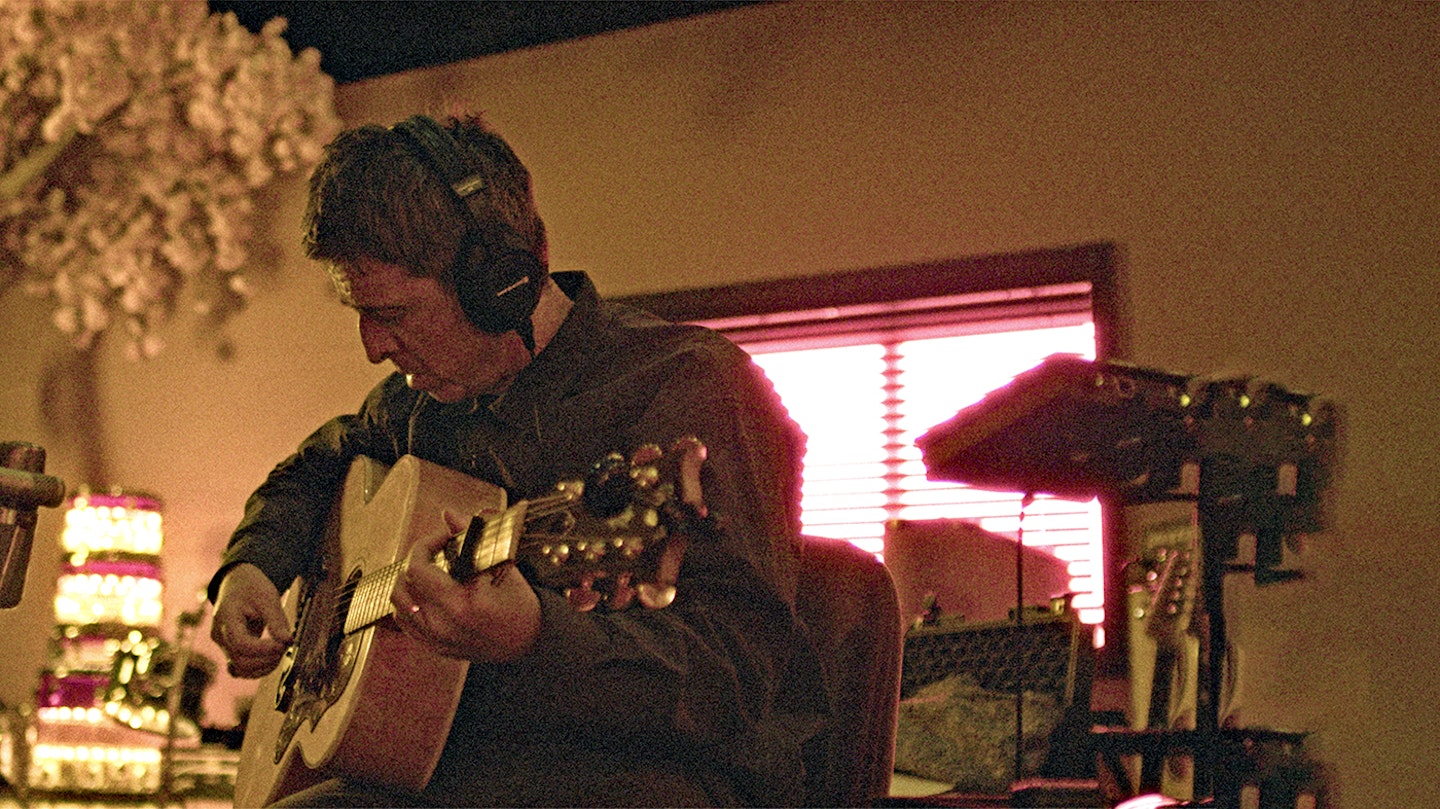 Time, phases of life, and deep roots are, it seems, integral to Council Skies. The title is borrowed from a book by Sheffield artist Pete McKee. Shot by Mancunian music photographer Kevin Cummins, the cover art finds the band's live gear set up on the original centre spot of Manchester City FC's now-demolished Maine Road ground. At a listening session at Lone Star – where MOJO drinks tea out of one of the curious 'Footballers With Tits' mug range, featuring a topless cartoon Noel – the LP's sound covers the range of its author's long career, from unifying singalongs to psych-experimentation, with guest guitars by Johnny Marr adding to the distinct Manc-ambience. Is it nostalgic, asks MOJO?
"It's quite reflective but it's not nostalgic," says Gallagher. "Maybe Easy Now, which sounds quite Oasis-y. But the songs have a certain up-and-down mood to them. Pretty Boy's a fucking party tune. It's my fourth studio album and it encompasses, I think, everything that I've done in the last 13 years."
He admits lockdown influenced the way he wrote: "I wrote it on acoustic guitar, which is what I would do in the past," he says. "It was the position that David Holmes took me out of when I was writing stood up at a fucking synthesizer on Who Built The Moon?. All that stuff was so far away from what I'm known for… The best songs I've written have always been inclusive and about 'us' rather than 'me', you know."
Also widening the appeal are remixes by The Cure (Pretty Boy) and Pet Shop Boys (Think Of A Number). "To my ear, Pretty Boy sounds like a cross between The Cure and The Cult, an era of alternative music which I fucking love. I was fucking so blown away that [Robert Smith] got involved. I went to see the Pet Shop Boys at Glastonbury, fucking amazing. I thought the track was very '80s, and they'd just done a remix for Weller, and they agreed to do it. It's fucking quite the thing, let me tell you."
Does he feel he's defending something with Council Skies? "I feel, sometimes, that I'm defending my right to make music that's not fucking indie rock and to jump around artistically. You feel like when you're making Pretty Boy or [2019 EP] Black Star Dancing, you have to justify why you're doing it, because people want you to rewrite fucking Don't Look Back In Anger 14 times on an album."Well he mentioned them. In a summer when Pulp and Blur are playing huge outdoor gigs, does he think there might be anything going on with a certain former band of his? "No."
COUNCIL SKIES IS OUT 2 JUNE VIA SOUR MASH. READ MOJO'S VERDICT HERE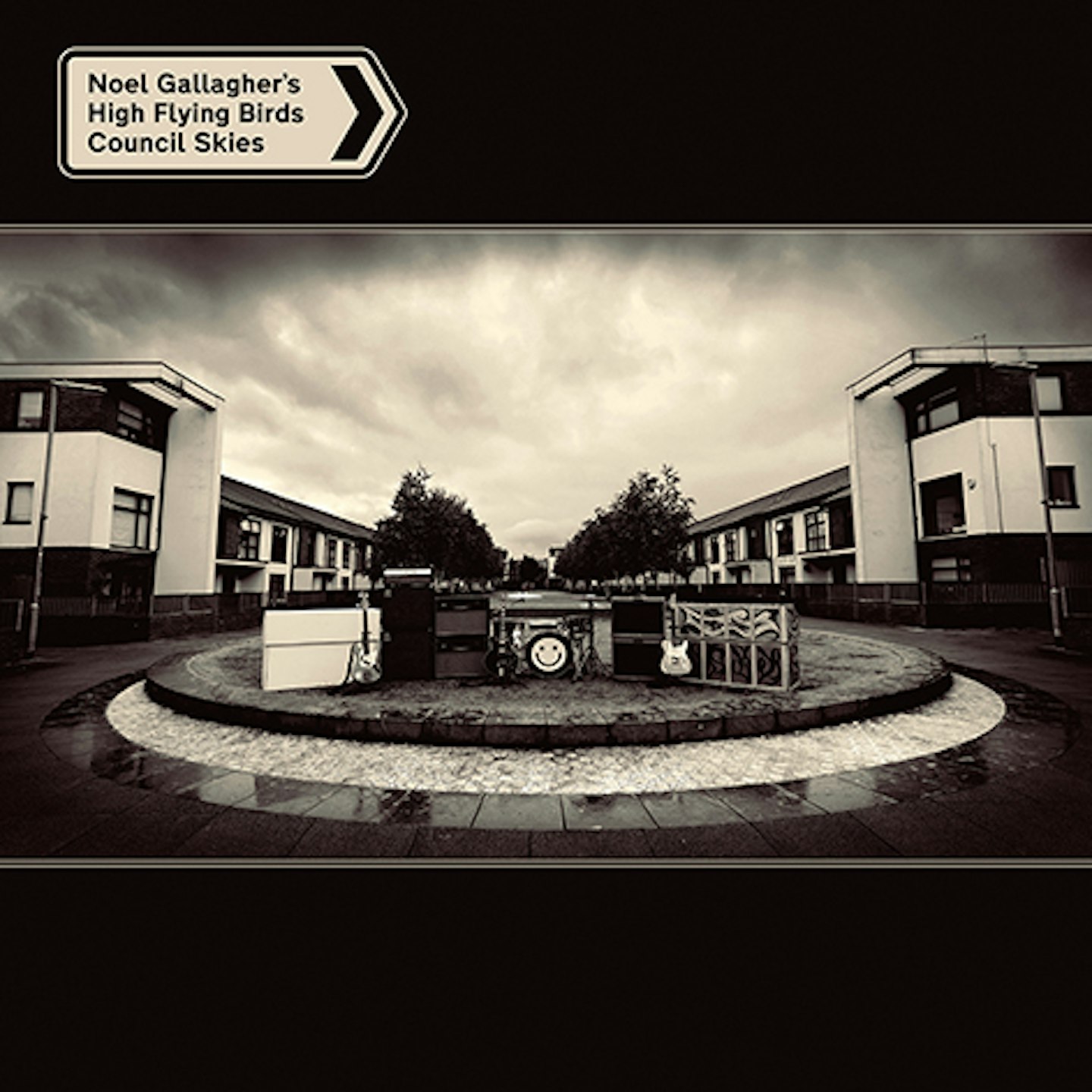 Iconic photos of Oasis, Pink Floyd, Depeche Mode and more! Guest curated by Noel Gallagher, 50-year retrospective of the work of MOJO photographer Jill Furmanovsky opens in Manchester. Take a sneak preview of some of the photos inside HERE