"Time is a one-way track..." Stephen Malkmus and co triumph over nostalgia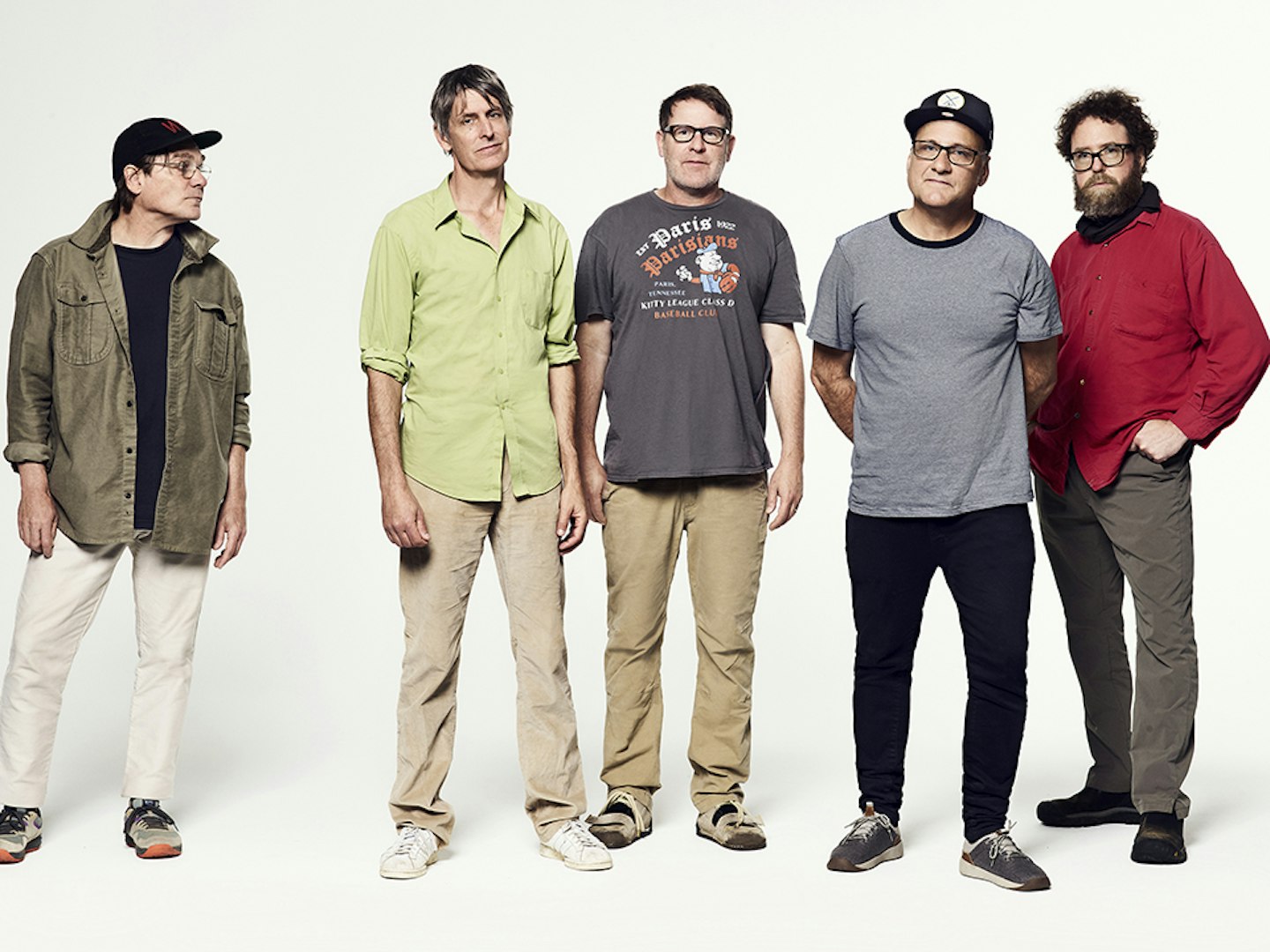 It's probably a couple of decades too late to relitigate the reasons why Pavement split, first time round, in 1999: "Ten years of constant touring, and being exhausted," Stephen Malkmus explained to MOJO in 2018. "A constant pressure cooker: more touring, more drinking, more potential for bad behaviour and rude things. More hangovers and more flights."
One often-speculated cause at the time, though, involved Malkmus wanting a band of musicians who could jam with more virtuosity. If the band had musically grown since their sketchy beginnings a decade earlier in 1989, Malkmus had almost certainly grown most. Ornate psychedelic vistas now opened up for him, speculatively. It was time for The Jicks, not for Pavement.
Twenty-three years later, quite a few things about Pavement remain magically unchanged. Their clothes, perhaps. The antic spirit which always made every gig – however fraught the dressing room vibes might have been at the time – an exuberant celebration. Bob Nastanovich's radical take on the role of hype man. Steve West's sunglasses. Good post-M.E.S. slogans: "Firenza Hairshirt!" "The elegant shill!" on the back projections. A prevailing suspicion that Scott Kannberg is still getting picked on. The generally staggering quality of their songs.
What is a little different, though, is how they engage with their back catalogue, and take a bunch of those songs to new places. The last Pavement reunion in 2010 revealed a band who were tighter than they had been for most of the 1990s, able to grapple with Malkmus constructs like The Hexx with a different kind of confidence. The 2022 Pavement, however, have taken that attitude to an exalted new level.
They are, after a fashion, a jam band: the kind unmoored from greatest hits setlists and blessed with audiences who want the lost songs as much as the college rock anthems. Phish, for an audience who mostly barely knew of the existence of Phish back in the day. Tonight is the second of four at the Roundhouse in London: out of 27 songs, only a third of them featured in the first night's setlist. Some of those are predictable – Stereo, Range Life, Cut Your Hair, the songs that sustained the Pavement cult through the '90s. Others are weirdly predictable – Harness Your Hopes, the 1999 b-side which has mystifyingly, via Spotify algorithms and TikTok virals, become their most popular song. Others still are heroically arcane: a chunky instrumental snippet from 1991's Perfect Sound Forever EP? It's Heckler Spray, and it's here.
Pavement gigs in 2022, then, can become big nights out for statisticians as well as nostalgists. That churning freak-out that comes early on, given vibrational heft by Mark Ibold's bass? Cream Of Gold, a gem from Terror Twilight that's only making its second appearance in the reunion setlists. The quirky trinket that precedes Range Life and climaxes with Malkmus shouting "I've got all this Harvard LSD /Why won't anyone fuck me?" Obviously, that's Gangsters And Pranksters, plucked from a 1996 Australian tour EP, for the sixth time in 2022 and the 25th time ever. "Our b-sides were good," notes Kannberg, to general ridicule from the band, and consensual agreement from the crowd.
Kannberg also gets mocked when he decides to provide a bit of historical context after Spit On A Stranger, explaining how it had been recorded "just down the street" at RAK Studios. Forced to defend himself from his bandmates, he protests, "Everyone likes trivia, right?" But it is part of Pavement's shtick that they should accommodate fannish micro-obsessions while affecting disdain for the whole process. Malkmus, especially, remains amusingly too cool for school, and one can only imagine at the levels of irony, post-irony, post-post-irony and so on that percolate behind his "Career! Career! Career! Career!" chant at the end of Cut Your Hair.
The current genius of Pavement, though, rests on how skilfully and enterprisingly they manage the problematic business of being a reunion act. When Crooked Rain, Crooked Rain was released in 1994, it precariously balanced a satire of classic rock with a wholehearted embrace of it. Twenty-eight years later, the dial has shifted more towards the latter, and the band no longer have to assert anything like indie-rock bona fides. But that playfulness, the ability to lean into the jams while retaining a slightly raised eyebrow, is still there, even as they explore the deeper possibilities of their catalogue.
For the heads, then: Pueblo, that now glides into loose, exploratory spacerock with the assistance of the new sixth Pavement member, Rebecca Cole, on keyboards. A spectacular Type Slowly, wherein West and Nastanovich propel their bandmates into a kind of Drums/Space zone, and Malkmus reveals himself to be the missing link between Will Sergeant and Jerry Garcia. The low-end incantation of Fight This Generation, illustrating how Neu!'s motorik sound can be improved by a swanee whistle.
For the punks: a bulked-up Perfume V, Debris Slide, Two States, a lot of exceptional bellowing from Nastanovich and, best of all, Serpentine Pad that confirms tonight's key album is Wowee Zowee (six songs, if you're still taking notes).
And for everyone, there are songs that reverberate with poignancy in spite of themselves: Father To A Sister Of Thought, Silence Kit, Type Slowly, Fillmore Jive, Frontwards, In The Mouth A Desert, Kennel District, Our Singer. At their last gig in 1999, at Brixton Academy, Here ended the band's first act. Tonight, it is smuggled into the middle of their set in a way that doesn't completely defuse its accumulated ironies, the qualifiers that Malkmus assiduously packed into his lyrics to insulate himself against the likelihood of failure: "I always dressed for success /But success it never comes."
Cream Of Gold harbours a good one, too: "Time is a one-way track/ And I am not coming back." But Malkmus and his bandmates have found a brilliant way of revisiting their past with invention and something akin to dignity. See you in ten years?