WHEN MOJO speaks to Slowdive guitarist Neil Halstead in April, the group had just, with less than a day's notice, pulled a tour of Australia after drummer Simon Scott injured his back. "He tried to play through it, but it just got so bad," says Halstead. "It was literally, like, the hour before we were leaving to go to the airport to get on a 16-hour flight…"
Did they entertain the idea of simply asking if there was a drummer in the audience, like The Who did in 1973 at the Daly City Cow Palace? "No. Imagine stepping into Keith Moon's shoes," he shudders. "Christ." There was improvisation of a different kind on the new Slowdive album, Everything Is Alive, their second since 2014's re-formation. In 2019 Halstead had been making electronic music for a possible solo record at his studio on an old airfield in north Cornwall. Then, in early 2020, Covid hit. "Everyone started making noises about working on a Slowdive record because we couldn't tour," he explains. "I struggled a bit sitting down with a guitar and getting demos together, so I thought, I'll take some of these electronic ideas, because they're just instrumental and fairly open ended."
Lockdowns permitting, in 2020 they worked at expanding the demos for a week with engineer Ian Davenport at Courtyard Studios in Abingdon, where they've recorded since 1991's debut LP Just For A Day. "It's the studio we've used since we were kids," he says. "It's still got the same sofa." Halstead took the recordings back to Cornwall and worked on "40-odd demos" – sound sources used include the Plaits macro-oscillator module and the Moog Matriarch analogue synth – which were then whittled down to 13 songs. Short visits to Courtyard and then to Church studios in Leicestershire followed.
"We've always tried to work as a pretty solid democracy," says Halstead, who wrote all the songs and assures us singer Rachel Goswell "is good". "There's never a track that all five of us don't really love, which makes it quite hard to get a record together. Like Nick [Chaplin, bass] might have less patience for anything that's too ambient or boring. I lean more towards boring, I'm quite happy to make long, boring music, but if I tried to force that on the band it wouldn't work."
Before Christmas 2022, Halstead went to Los Angeles to mix the album with War On Drugs/Beck/Killers engineer Shawn Everett, completing the process remotely at the end of February 2023. Of the finished album, he promises, "if you've got any idea about how the band sounds you'd think it was pretty Slowdive-y." Hard data thereafter is elusive.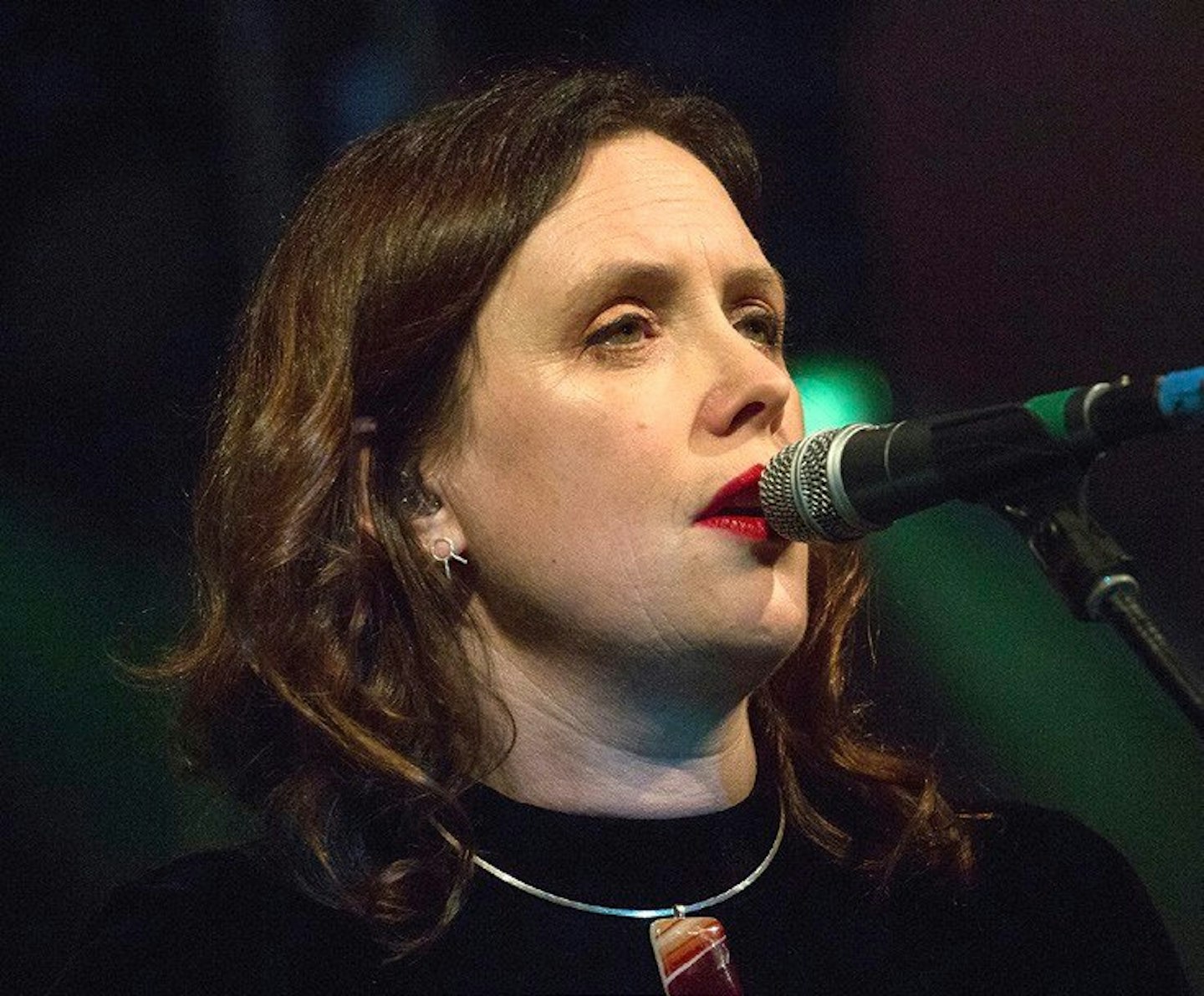 "Being really vague isn't unusual for us," says Halstead. "We never come into it with a concept and I don't really know what the record is about, or most of the songs. There's a song called Andalusia Plays which has some very precise lyrics, almost a blow-by-blow account of a certain moment in a very special relationship for me, but I don't know why I wrote about it."
Fair enough. What guitar effects have you been using? "All of them."
FACT SHEET
Title: Everything Is Alive
Due: September 1
Production: Neil Halstead
Songs: Andalusia Plays/Chained To A Cloud/Prayer/ Shanty
The Buzz: Neil Halstead: "I thought it was going to be quite a dark record but once we got together as a band, I think some of that darkness lifted and some of the tunes became a bit lighter. We found that spot that we're all comfortable with. I think we were a bit stumped about direction initially – we took the long way round to just making a record that sounds like Slowdive."