PLEASE WELCOME A NEW PART OF THE MOJO FAMILY. We're thrilled to announce MOJO Essentials, and the first of a new series of deluxe bookazines. In MOJO Essentials: The Beatles, our experts guide you through The Beatles' key albums, songs, films and books. You can order a copy from us here.
The Beatles are for many the greatest band of all time, the charismatic young musicians from Liverpool who changed the way music sounded in the 1960s and laid the foundations for the five decades of rock and pop music that have followed in their wake. But how best to navigate the maze of Fabs studio albums, rarities compilations, live recordings, mono and stereo mixes and deluxe remasters – not to mention the feature films, promo videos, documentaries and books?
In the first of a brand-new series focusing on MOJO's favourite artists, The Beatles Essentials tells you everything you need to know about the Fabs' must-have music, movies and reading material. Of course, the 12 studio LPs they made between 1963 and 1970 – or 13 if you include the American album version of Magical Mystery Tour – have become a vital part of music and cultural history.
But there are also many unfamiliar US variations of these records, together with exhaustive millennial anniversary editions of Sgt. Pepper, The White Album, Abbey Road and Let It Be, featuring crucial extra discs of demo recordings and unheard mixes and outtakes. We'll help to guide you through them all.
And don't forget all the audio-visual Beatles delights. John, Paul, George and Ringo famously starred in their own feature films – A Hard Day's Night, Help!, Magical Mystery Tour and, in cartoon form, Yellow Submarine – but we also appraise their collection of promo films, their new Get Back docuseries and myriad other Fabs-related documentaries and biopics. Plus, we recommend the very best Beatles books with which to line your reading shelves.
Written by a team of expert MOJO writers – including Peter Doggett, Dave DiMartino, Paul Du Noyer, Mark Ellen, Pat Gilbert, David Fricke, John Harris, Patrick Humphries, Martin O'Gorman, Jon Savage, Charles Shaar Murray, Sylvie Simmons, Mat Snow, Neil Spencer, Richard Williams, Lois Wilson and more – and illustrated throughout its 132 pages with dozens of rare and iconic photographs, The Beatles Essentials is an indispensable purchase for all MOJO readers and serious music fans.
The Beatles Essentials is available to buy online and in UK shops from Thursday March 3, 2022.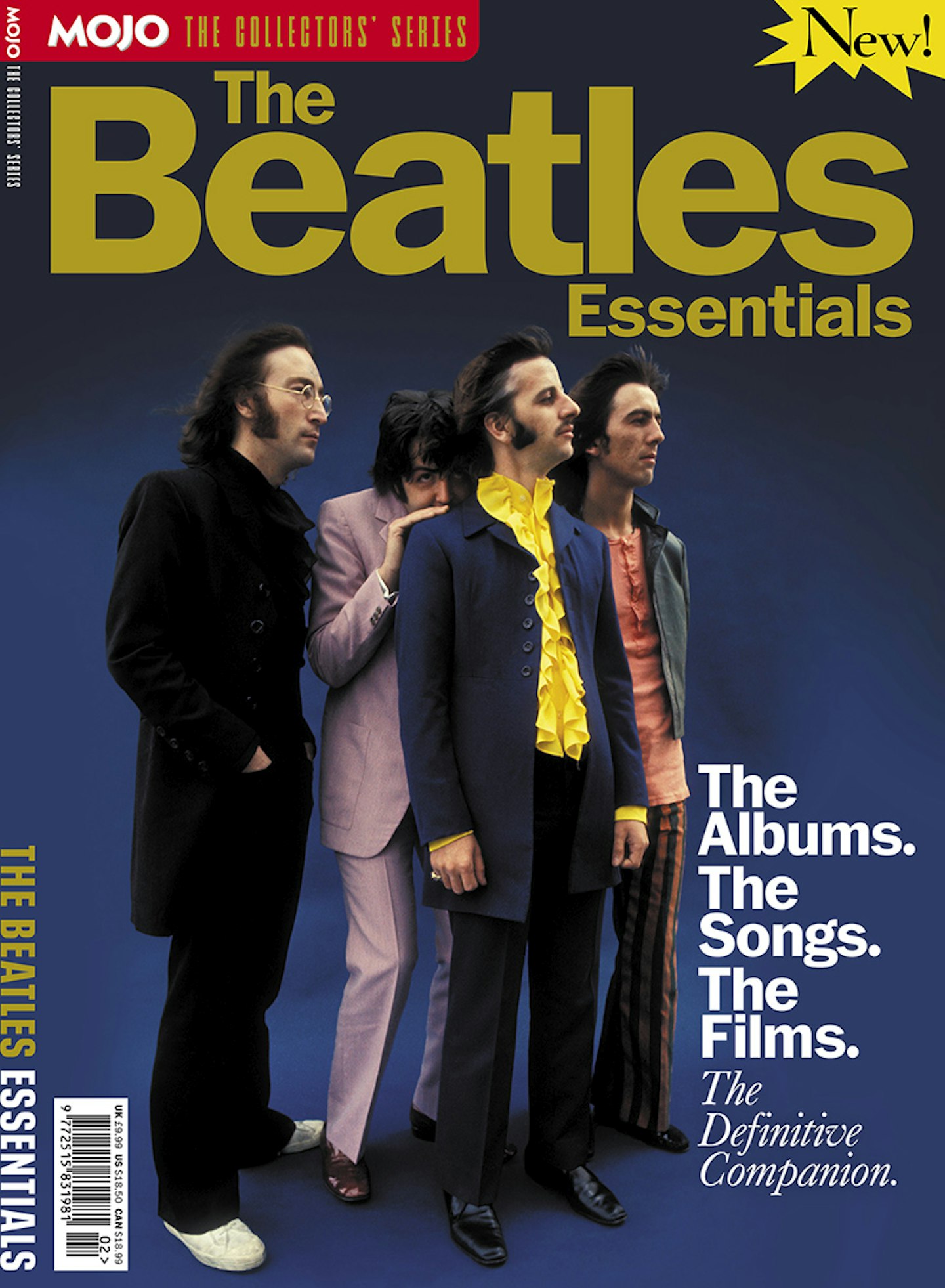 And you can now also subscribe to MOJO's specials – which will bring you all of our Collectors' Series and Essentials volumes for £8 per month. More details here.