MOJO's latest extravagant special is out now – an impeccably turned-out volume dedicated to the genius of The Kinks.
MOJO The Collectors' Series: The Kinks is the second volume in our two-part Mod Icons series, and you can buy a copy here. Or you can buy both volumes on The Who and The Kinks here.
Of the many groups associated with the mid-'60s Mod era, only two went on to achieve enduring international success: The Kinks and The Who. Following on from MOD ICONS – Part One THE WHO, this second issue focuses on The Kinks, charting a tempestuous career that began with the group all but inventing heavy rock in 1964 with You Really Got Me and which ended in the '90s with them riding high as a successful arena act in America. In between were numerous dramatic episodes, including an on-stage fight in 1965 that seriously injured guitarist Dave Davies, an altercation at a US TV studio that resulted in the group being banned from playing live in America for four years, singer Ray Davies overdosing on Valium during an outdoor London show in 1973, and The Kinks becoming unexpected MTV heroes in the '80s.
What The Kinks will be remembered for most, however, is Ray Davies' extraordinary gifts as a songwriter. Whether he was crafting timeless meditations on British life in the '60s like Dead End Street, Sunny Afternoon, Waterloo Sunset and The Village Green Preservation Society, or '70s rock anthems such as Lola, Celluloid Heroes and A Rock'n'Roll Fantasy, his ability to see "the world from my window" in an original and thought-proving way has always been a joy. Over the many in-depth stories and exclusive interviews included here, Ray opens up about how he wrote these songs – and many more Kinks classics besides.
With 132 stylishly designed pages, illustrated with dozens of rare and iconic photographs, THE KINKS is an essential purchase for all serious music fans.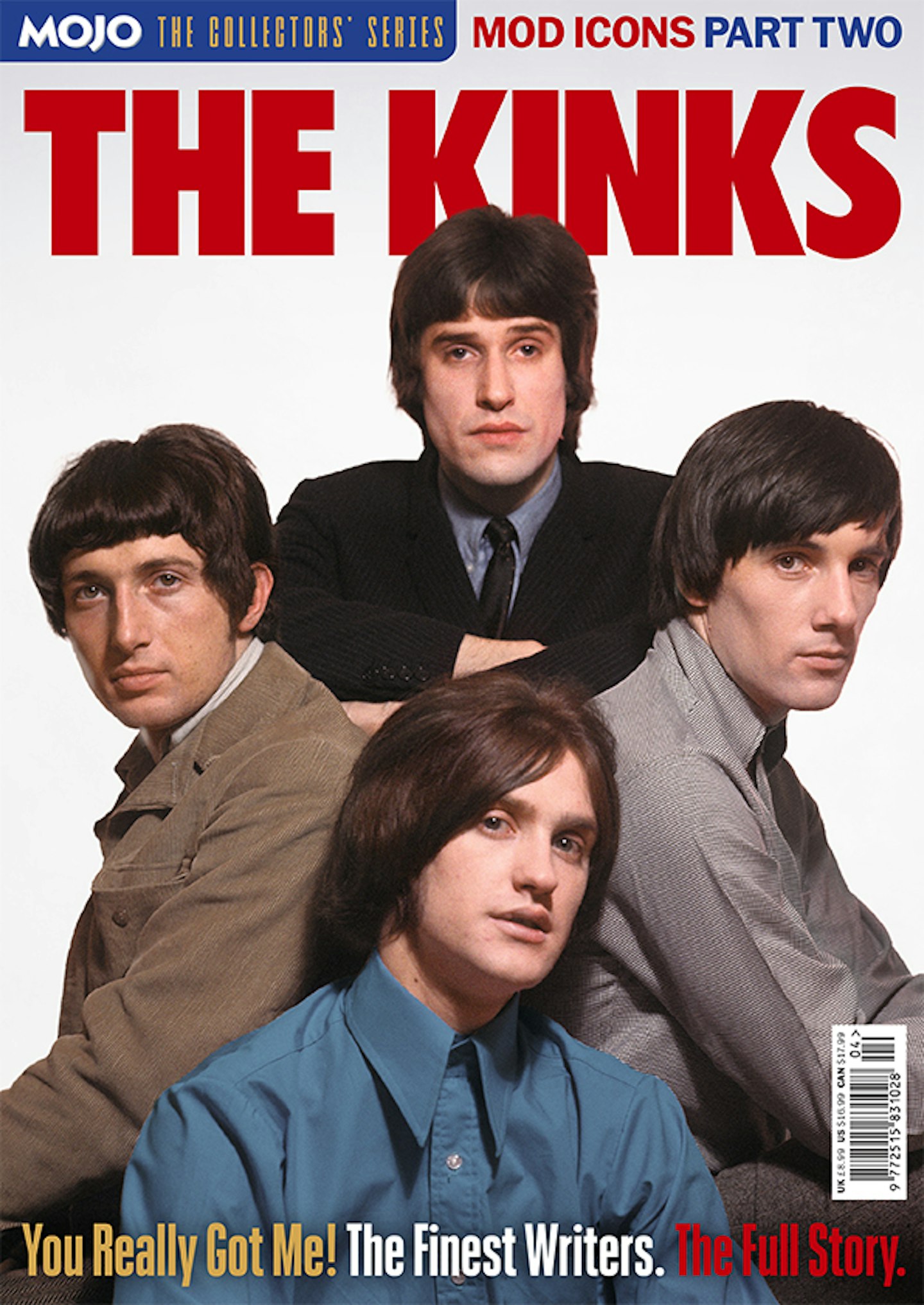 MOJO The Collectors' Series: The Kinks is available in shops and to order online now.