'Spanish Tony' was The Rolling Stones' enigmatic fixer in their years of peak decadence, an era he documented in rarely seen photographs. As his grandsons reopen his archive, MOJO is granted an exclusive preview, and a new take on the mysterious snapper.
During their late '60s pomp, 'Spanish' Tony Dominquez was The Rolling Stones' own private Mr Fix-It in the drugs department, and a highly entertaining character into the bargain.
"The funny thing about Tony was that not much was known about him," says Prince Stanislas Klossowski de Rola, the Swiss-born aristocrat known as 'Stash' who ran with the band concurrently, "other than he was a dealer, and had his own nightclub, called Vesuvio [in the basement at 26 Tottenham Court Road]
According to Keith Richards, in his autobiography Life, "Spanish Tony was a hard man. Biff bang! One of those. He ran a gambling casino for Spanish waiters, after hours. He was a dope dealer… with a Mark 10 Jaguar, two-tone, all done up pimp-style."
Spanish Tony was a hard man. Biff bang! One of those…

Keith Richards
"He was a lovely guy on a personal level," reports de Rola. "At one point, Keith and I were having a bit of trouble with this fellow, and Tony called him at once and said, 'This is a friend of Stash's here – a special friend of his, you know what I mean?' The guy obviously shit his pants at the other end of the phone, and that was it, problem solved."
So, through that golden period in Stones lore, Dominguez was present much of the time, at the Rock And Roll Circus TV special, at Keith's home Redlands, at Olympic Studios in Barnes for the recording of Beggars Banquet, right through to a hastily curtailed stay at Nellcôte in the South of France for the making of Exile On Main St. In 1979, he popped up with a controversial memoir called Up And Down With The Rolling Stones, credited to Tony Sanchez (his mother's maiden name), its pages illustrated with badly reproduced photographs which he'd apparently taken himself. "Keith's name for it was Grimm's Fairy Tales," says de Rola.
In the ensuing 40 odd years, those pictures and many hundreds of others taken during his period of unique access to the Stones, The Beatles and the whole '60s pop demi-monde, were sealed up in boxes in a loft in Biggin Hill in south-east London. After Tony passed away in 2000, his son, Steve, who'd been raised by his grandparents thinking that his absentee father was actually his brother, hadn't wanted to be reminded of the glamorous goings-on which had deprived him of paternal influence. Before leukaemia took his life last year, he finally sanctioned his own kids to delve into the untouched photographic archive and share its candid, colourful and often remarkably skilfully composed images with the world.
Here are a few of Tony's pictures of The Stones in their '60's pomp. SEE MOJO'S FULL SELECTION FROM SPANISH TONY'S ARCHIVES AND READ THE STORIES BEHIND THEM.
Roll Up!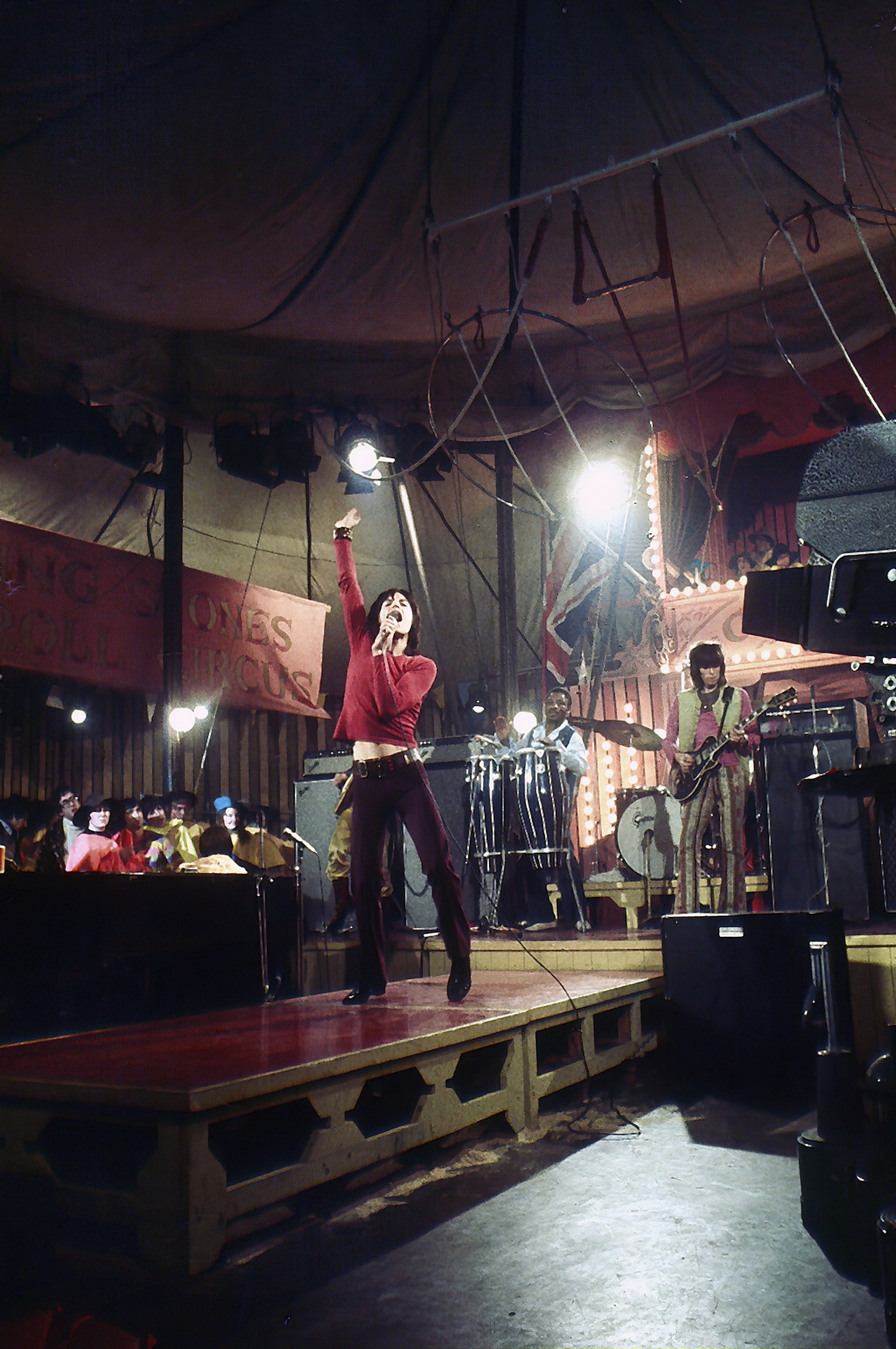 Mick Jagger plays ringmaster at The Rock And Roll Circus, At Intertel (VTR Services) Studio, Wembley on December 11-12, 1968
Off the road since April '67, Jagger cooked up the idea of a circus-themed BBC TV special to promote Beggars Banquet. After two days' filming with Michael Lindsay-Hogg, The Who were perceived to have blown a rusty Stones off stage. Consequently, the whole programme was shelved until 1996's DVD release. Spanish Tony's snap shows Rocky Dzidzornu, aka Dijon, the Ghanaian percussionist whose congas had enlivened Sympathy For The Devil, and, behind Jagger, Brian Jones, who, noted Jethro Tull's Ian Anderson, was so out of it "he couldn't even tune his guitar".
Two Wheels Good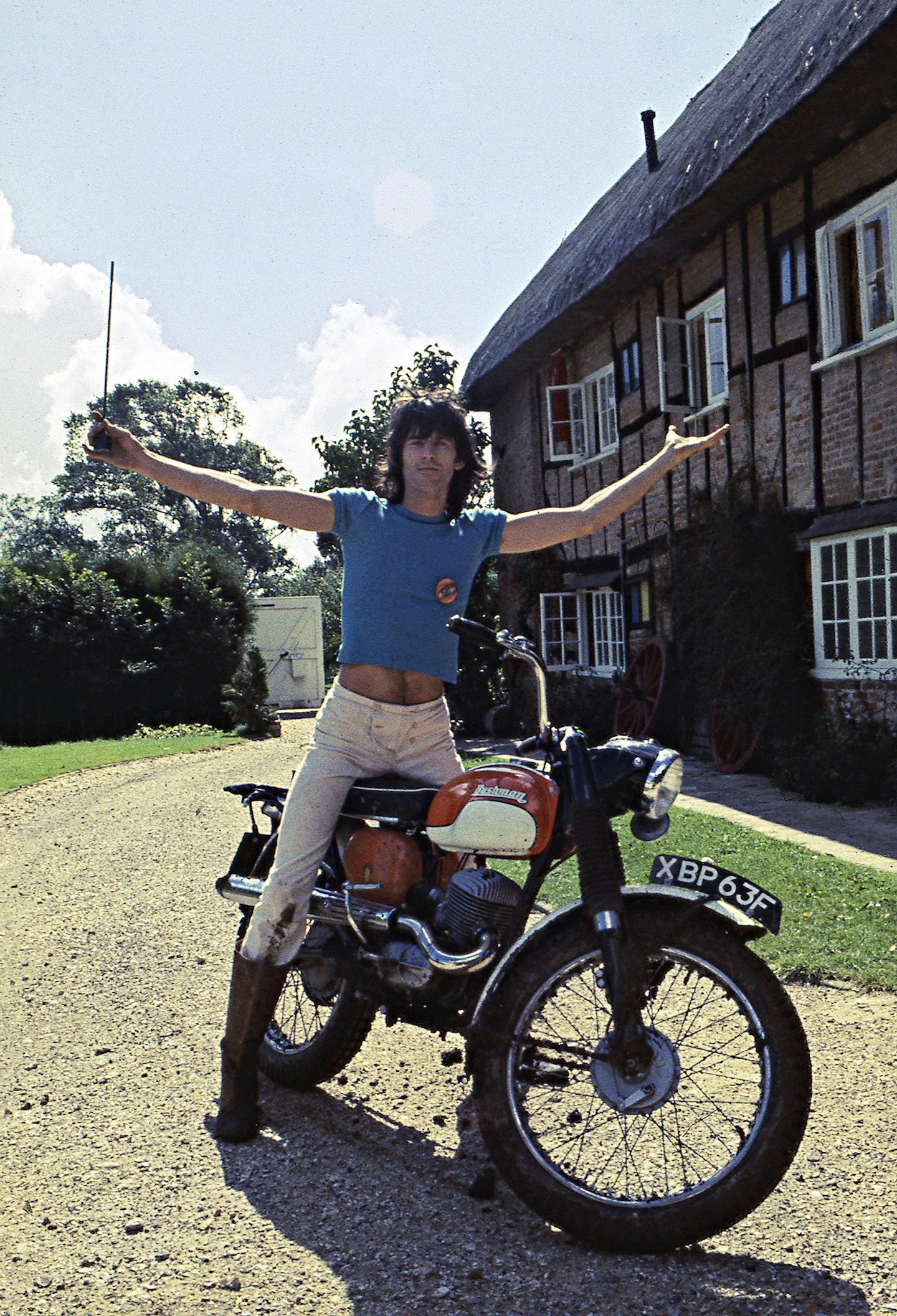 Keith Richards straddles a self-rebuilt bike in the grounds at Redlands, 1969
A moment of carefree relaxation at Richards' West Sussex pile where, just two years earlier, he and Jagger had been arrested in a tabloid-aided drugs bust. Says Prince Stash, "It's very hard to fathom from a 21st-century perspective, how the Stones – and all of us who had that look – were perceived by the British establishment. These rebels with their anti-establishment stance and sartorial insolence were in their eyes unpardonable. We 
were considered a menace to society."
Through The Pastures Darkly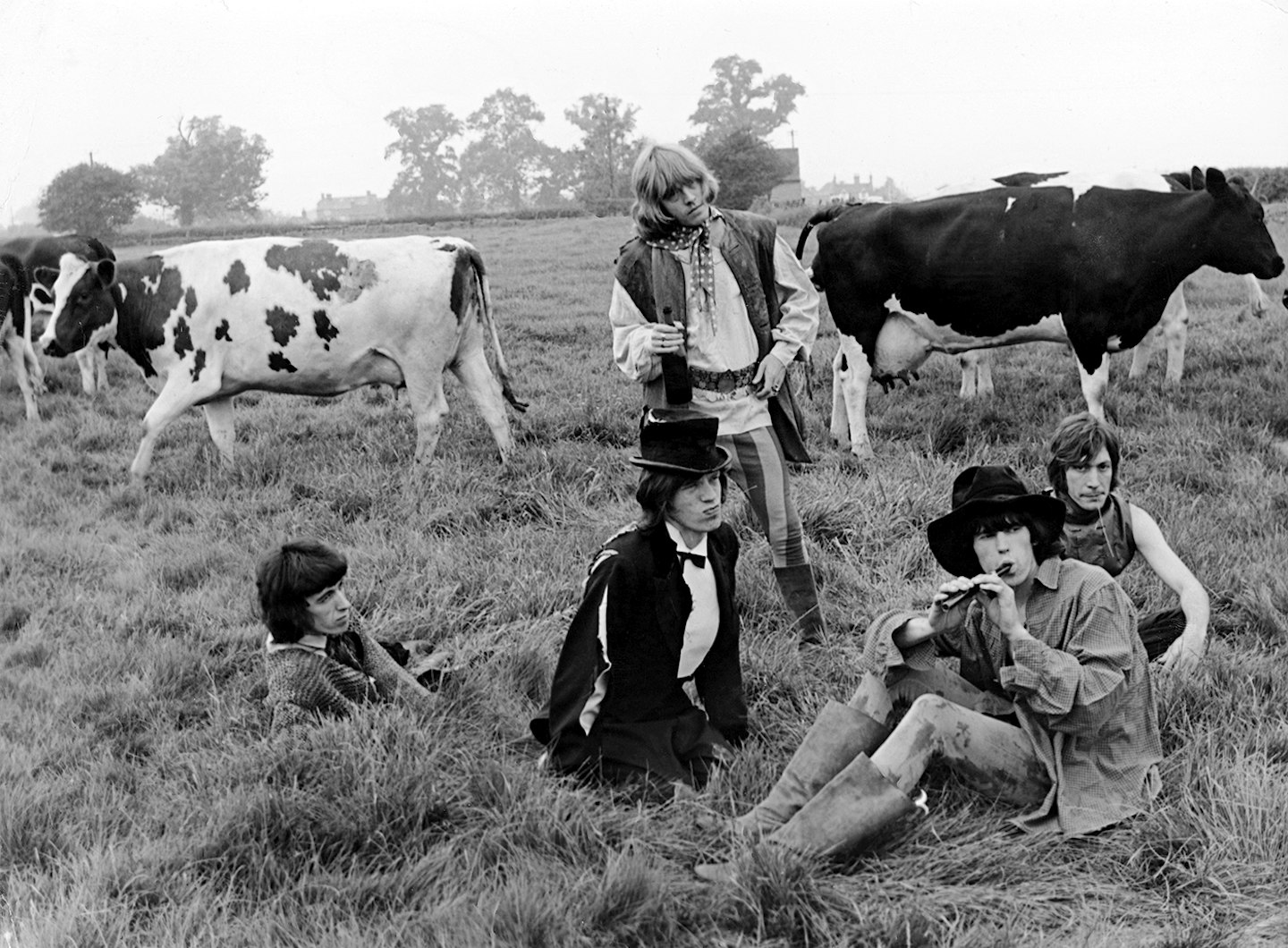 At the unused sleeve shoot for Beggar's Banquet, at Swarkestone Hall Pavilion, Derbyshire, Autumn 1968
Spanish Tony must've been standing right next to official lensman Michael Joseph during this legendary shoot. By now, Brian Jones's days were numbered. Says de Rola, "When he and I were busted in '67, I was under the positive influence of Paul McCartney, who was saying, 'You've got to fight the whole concept of these charges!' But Brian had extremely poor legal advice, and his attitude was, 'Oh, they're too strong for us.' He pled guilty to these charges that he was totally innocent of. After that, he declined precipitously."
BECOME A MOJO MEMBER today and receive every new issue of MOJO on your smart phone or tablet to listen to or read. Enjoy access to an archive of previous issues, exclusive MOJO Filter emails with the key tracks you need to hear each week, plus a host of member-only rewards and discounts.