The Rough And Rowdy Ways Tour arrives in the UK. Magic ensues.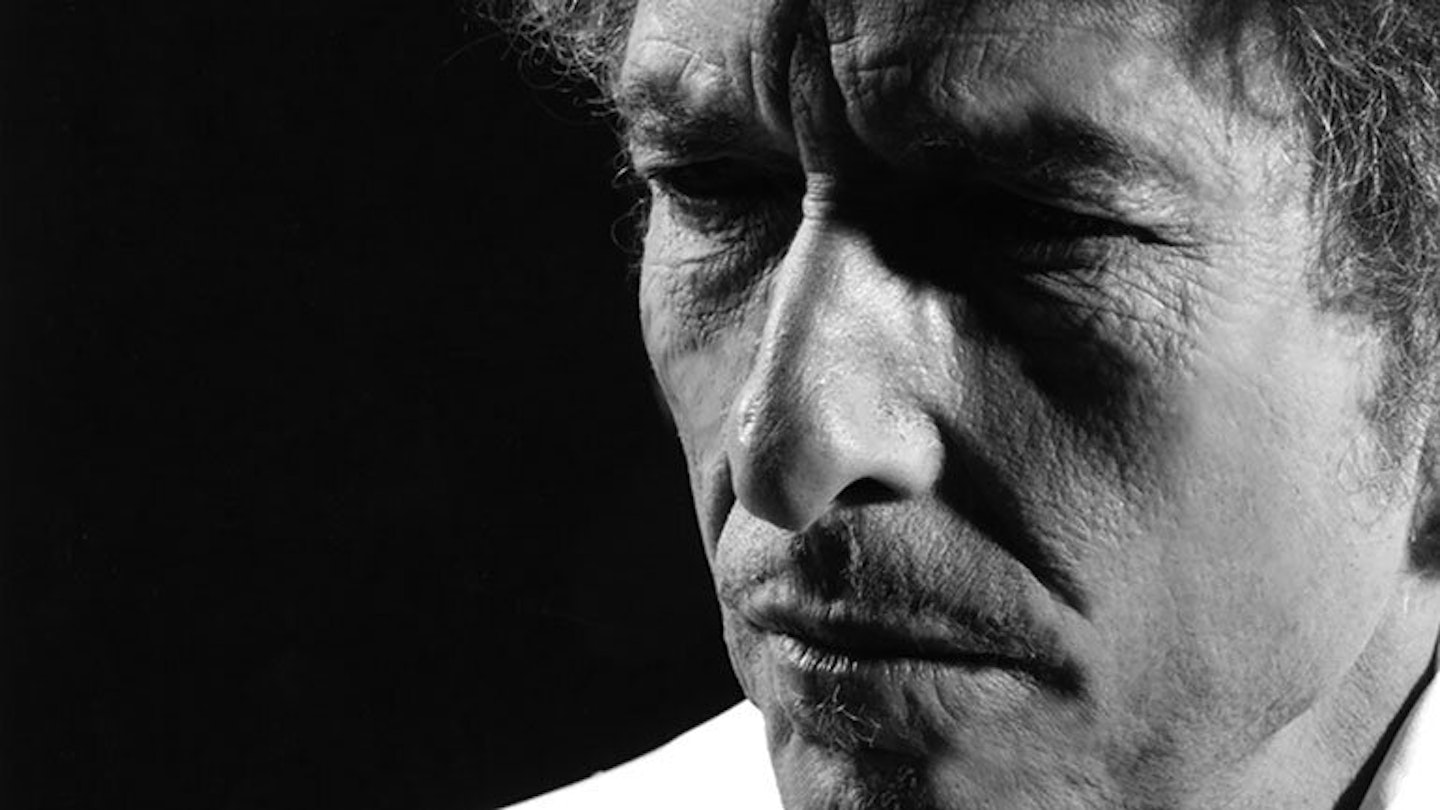 You join us at a place of unusual serenity. A kind of psychotropic heathaze has descended on the London Palladium, and Bob Dylan has been playing Key West (Philosopher Pirate) for what feels, very pleasurably, like an eternity. The groove is lazily seductive, the promise mantric. "Key West is the place to be," Dylan sings, and he's singing incredibly well, "If you're looking for immortality."
At a distant point in the past, hard to pinpoint now in what has become something of a liminal state, Dylan and his exceptional revitalised band arrived onstage at the Palladium for the first of four shows, and the opening night of their first British tour in five years. Dylan was last in London – as far as we know - in the summer of 2019, when he played a fine, traditionally capricious sort-of-hits set in Hyde Park that made his support act, Neil Young appear amusingly eager-to-please.
Since then, of course, things have changed, not least Dylan's musical orientation. Parts of that Hyde Park set certainly indicated a kind of spectral realignment: the increased prominence of Donnie Herron on fiddle and steel; Charlie Sexton's disco licks on I Can't Wait; a Hot Club De Nashville high step to the likes of When I Paint My Masterpiece (one tangible link to tonight's show). Plenty more of it, though, remained rooted in those enchanted roadhouse vamps that sustained Dylan so well, with radical tweaks, through the later years of the Neverending Tour.
In 2006, Robert Forster wrote a smart critique of Modern Times where he questioned the production and arrangement decisions of Dylan in his Jack Frost guise. "Dylan is arrangement-shy and always has been," Forster observed. "A typical Dylan-produced song, in the studio or on stage, consists of all the musicians starting together, playing together and finishing when Dylan gives them the nod. No one sits out. No one comes in just for a chorus." With 2020's Rough And Rowdy Ways, however, and 2021's Shadow Kingdom online broadcast, Dylan unveiled an enhanced musical chiaroscuro, where his arrangements allowed new space, light and shade. Instruments faded in and out of the mix, Dylan's voice – renewed! – presiding over his bands on stealth manoeuvres.
This, magically, is how Dylan and his current accomplices – the faithful Tony Garnier (bass) and Herron joined by Bob Britt and Doug Lancio on guitars and the terrific Charley Drayton on drums – sound tonight. Shadow Kingdom's subtitle, The Early Songs Of Bob Dylan – now signals something of an, at least temporary, endpoint; a chapter closing. Most of those early songs are out of circulation for the moment.
Instead, as you'll know if you've seen one of the Rough And Rowdy Ways shows since they began last November in Milwaukee, Dylan has fixed a live course through his most recent album. Nine songs, only missing out Murder Most Foul, augmented by a few unchanging selections from less visited corners of the archive.
These are songs that hang in the air, possessed of uncanny dimensions. They are also ones whose inherent minimalism pushes Dylan to the fore. His voice, it's important to note, is beautiful. There's a control and nuance as he incants the likes of Black Rider or the tainted supper club novelty rock of My Own Version Of You, with none of those sudden tonal jerks, cracks and splutters. Such intimacy from Dylan is spectacularly weird, not least as he playfully leans in to the arcane boasts of I Contain Multitudes. If he remains utterly unknowable, there's a new suspicion here that he might possibly be mischievous rather than terrifying company in private.
The blues – False Prophet, Goodbye Jimmy Reed – are louche and silvery, the magnificent new standard of I've Made Up My Mind To Give Myself To You an elegantly wasted sway, Drayton's constantly inventive drumming keeping these songs moving forward even as they seem blissfully determined to linger in one spot. But besides Dylan's voice, his own keyboard playing is at the core of most things now. Where once his musical contributions would be eccentric and supplementary, now his upright piano lines – delivered in a bell-like tone that at once recalls a tack piano and a calliope – navigate the melodies, too.
In the middle of the stage rather than lurking in the wings, Dylan appears a man reconciled to the idea of himself as the main attraction. He even seems to be having a good time. There is chat, not entirely comprehensible from Row L, which other witnesses will later report as a Beatles joke: "Is this the place where you're supposed to rattle your jewellery?"
It's not all, of course, a spooked reverie. An opening Watching The River Flow is punctuated by stinging wild mercury guitar lines, Gotta Serve Somebody a tougher, sinewy boogie. I'll Be Your Baby Tonight teeters precariously on the edge of a precipice, a reinvention of American tradition that seems as close to Tom Waits as anything else, before barrelling into a kind of steamy mambo rock. As Dylan hammers out a piano solo, joyous and transporting, it's another extraordinary moment in an evening full of them.
It's an evening, though, that ultimately resides in that storied Key West of the soul. Arrangements have moved around over the course of the Rough And Rowdy Ways tour, as ever. But mostly, with the focused and unchanging setlist, it feels as if Dylan has come to a place of rest. Artistic stability is not something which traditionally suits the great questing artists. But as the song stretches out to "Key West on the horizon line", it suggests Dylan's current phase isn't just about taking stock of a complicated life, it's about finding somewhere comfortable enough to hang out for a while. After all these years on the move, literally and metaphorically, who knew that creative contentment would suit him so well?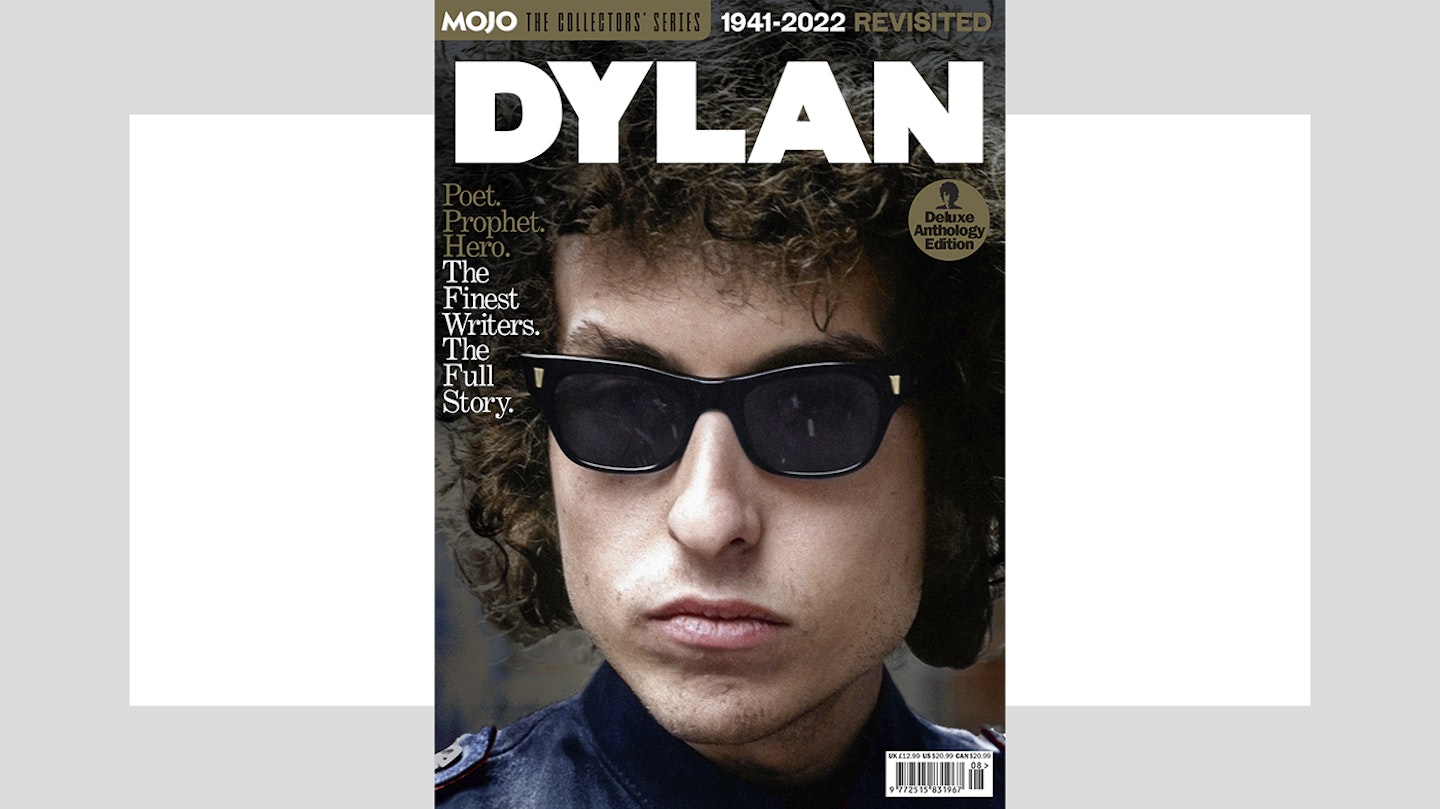 MOJO's deluxe new special, Dylan: 1941-2022 REVISITED is available to buy online HERE. Subscribe to MOJO The Collectors' Series for £8 per month