Picture: Getty
THE ARC of a pop career is rarely one of steady growth and healthy development – the fireworks tend to be front-loaded, the sparks slowly falling away over time. Beyoncé Knowles-Carter, however, has been an exception to this dispiriting rule, a global pop star – approximately 200 million record sales behind her – whose vision has evolved with each album, whose cultural impact has intensified with each year. Her last two records, 2016's Lemonade and this year's Renaissance, have dramatically driven her ongoing transforma-tion, opening up her work in new and acutely resonant ways by amplifying black music, history and woman-hood, style and content syncing up to rare effect.
Born in Houston in 1981, Beyoncé started participating in dancing and singing competitions from the age of seven. "I was often the only black girl, and it was then that I started to realise I had to dance and sing twice as hard," she said in 2021. "I had to have stage presence, wit, and charm if I wanted to win. I started taking voice lessons from an opera singer at nine. By 10, I had already recorded at least 50 or 60 songs in the recording studio." She started to sing with girl-group Girl's Tyme aged eight, failing to win TV talent show Star Search; by 1996, they had mutated into Destiny's Child under the managerial eye of Beyoncé's father Mathew Knowles. A trio of Beyoncé, Kelly Rowland and Michelle Williams in their final form, they profoundly influenced the sound of millennial R&B – not least because of Beyoncé's distinctively staccato vocals.
"Beyoncé has become a pop star not just of the age, but for the ages."
The girl-group bonds eventually frayed, however, and by 2005, Beyoncé was two albums into her solo career. Her relationship with Jay-Z – they married in 2008 and have three children, 10-year-old Blue Ivy and 5-year-old twins Rumi and Sir – provided her with both a collaborative partner (as on 2003's Crazy In Love) and carefully curated material for her more personal songs.
Beyoncé's vocal dazzle and superstar performance skills – her appearance at 2019's Coachella was talked about with the awe usually reserved for the appearance of stone tablets – are complemented by this creative abil-ity to shape her musical world from the material around her, expertly selecting the right producers or co-writers, drawing samples and sub-genres into her orbit. "She takes ideas and puts them with her own ideas, and makes this masterpiece," said producer Mike Will, who worked with her on the paradigm-shifting Formation in 2016. Still not standing still, still slaying, Beyoncé has become a pop star not just of the age, but for the ages.
10.
The Carters
Everything Is Love 
PARKWOOD/SONY, 2018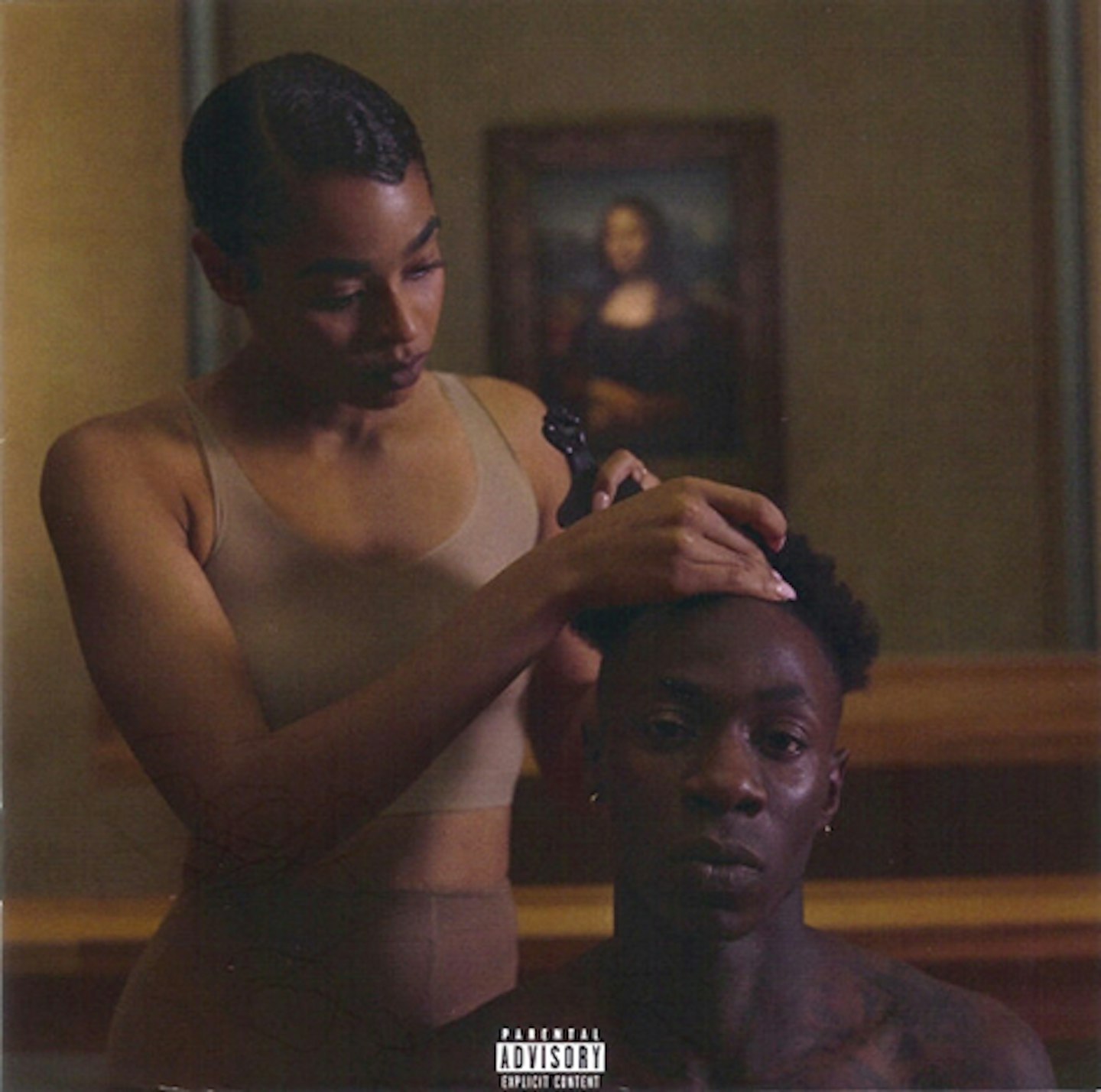 "Already know you know about us," sings Beyoncé on Heard About Us –an understatement after Beyoncé's hell-hath-no-fury marital exposé Lemonade and Jay-Z's guilt-riddled response 4:44. The final session in their power-couples-therapy trilogy flaunted their musical togetherness and dynastic might. (In a Medici-level move, they hired the Louvre to make the video for the trap braggadocio of Apeshit.) Yet it also highlighted Beyoncé's nonchalant versatility, display-ing her gifts as rapper ("My great-great-great grandchil-dren are already rich/That's a lot of brown children on your Forbes list," spits Boss) as well as R&B beacon. No wonder they use the title "Beysus" on LoveHappy's all-conquering happy-ever-after.
9.
Beyonce
**Dangerously In Love
**COLUMBIA/MUSIC WORLD COLUM- BIA, 2003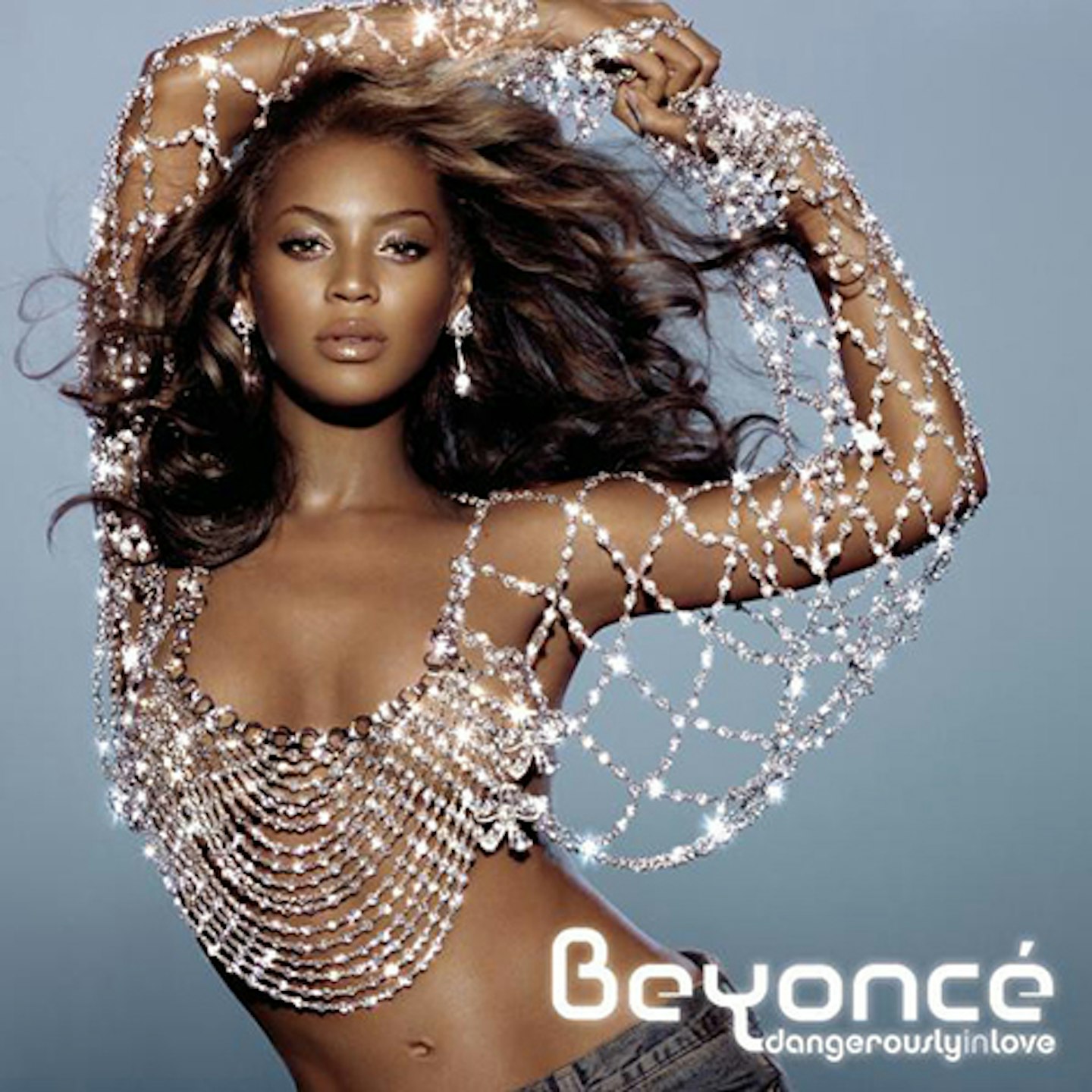 "They told me I didn't have one hit on my album," said Beyoncé, recalling her label's initial response to her solo debut. "I guess they were kinda right – I had five." While a final Destiny's Child album arrived in 2004, this record confirmed no group could contain Beyoncé forever. Yes and Me, Myself And I's R&B balladry was impeccable, but the wantonly dishevelled horns of Crazy In Love (a collaboration with Jay-Z) made Bootylicious look like a True Love Waits tea dance, while the Donna Summer-sampling Naughty Girl and Sean Paul dancehall romance Baby Boy emphasised how rapidly she was hurtling towards new horizons.
8.
Destiny's Child 
Survivor COLUMBIA, 2001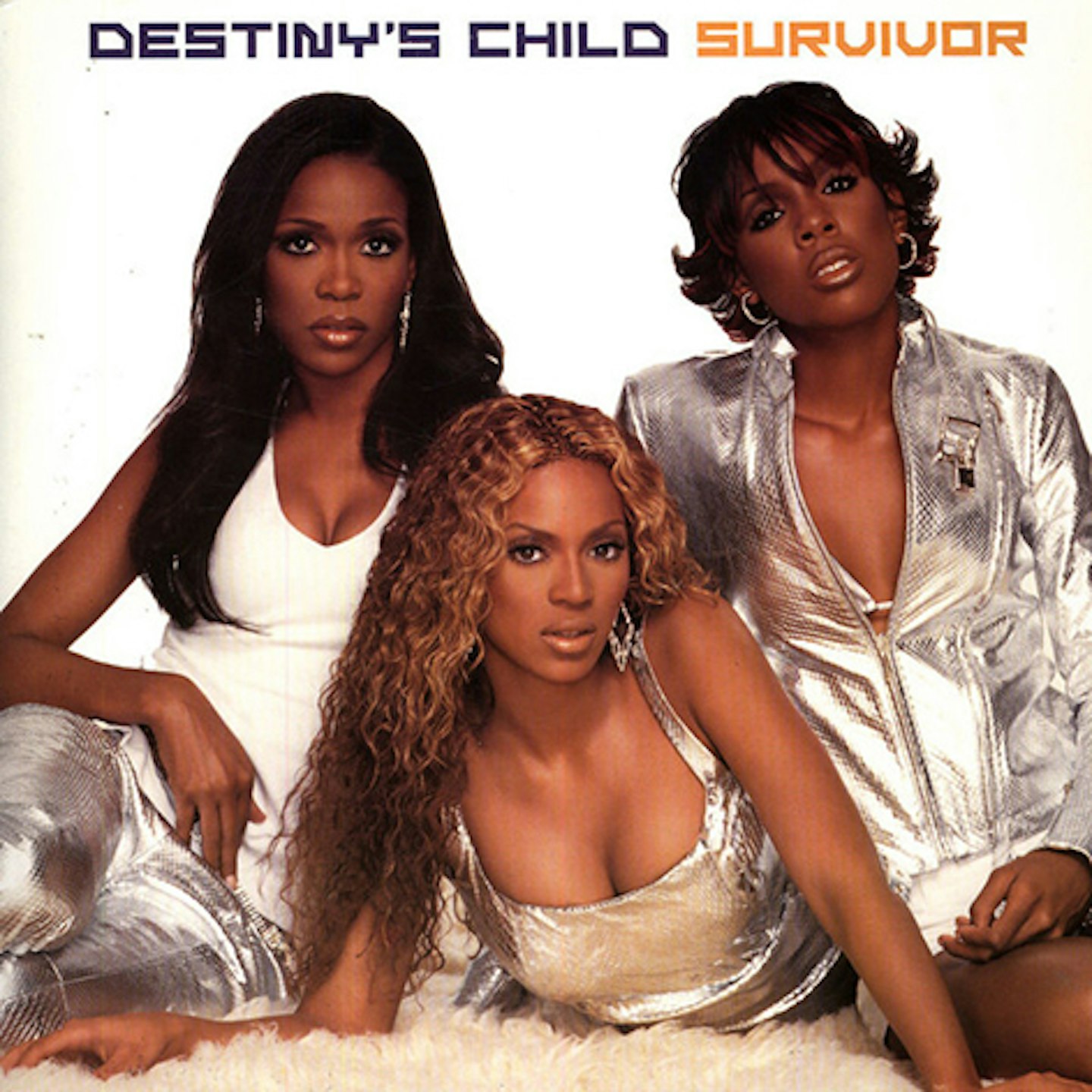 Destiny Child's third LP emerged from intense drama, original members LeToya Luckett and LaTavia Roberson first edged out after they questioned the management of Beyoncé's father Mathew Knowles, then replaced by Michelle Williams and (briefly) Farrah Franklin. With Beyoncé co-writing and co-producing all 18 tracks, the mood is imperiously defiant, talk-to-the-hand flounces all over the title track, the string-prickled Fancy, or the Stevie Nicks-sampling Bootylicious. The R&B moral high ground peaks with Independent Women Part 1 and its more experimental Part II. "Beyoncé, can you handle this?" Very much so, it seemed.
**7. 
Beyoncé 
B'Day
**COLUMBIA/SONY URBAN MUSIC, 2006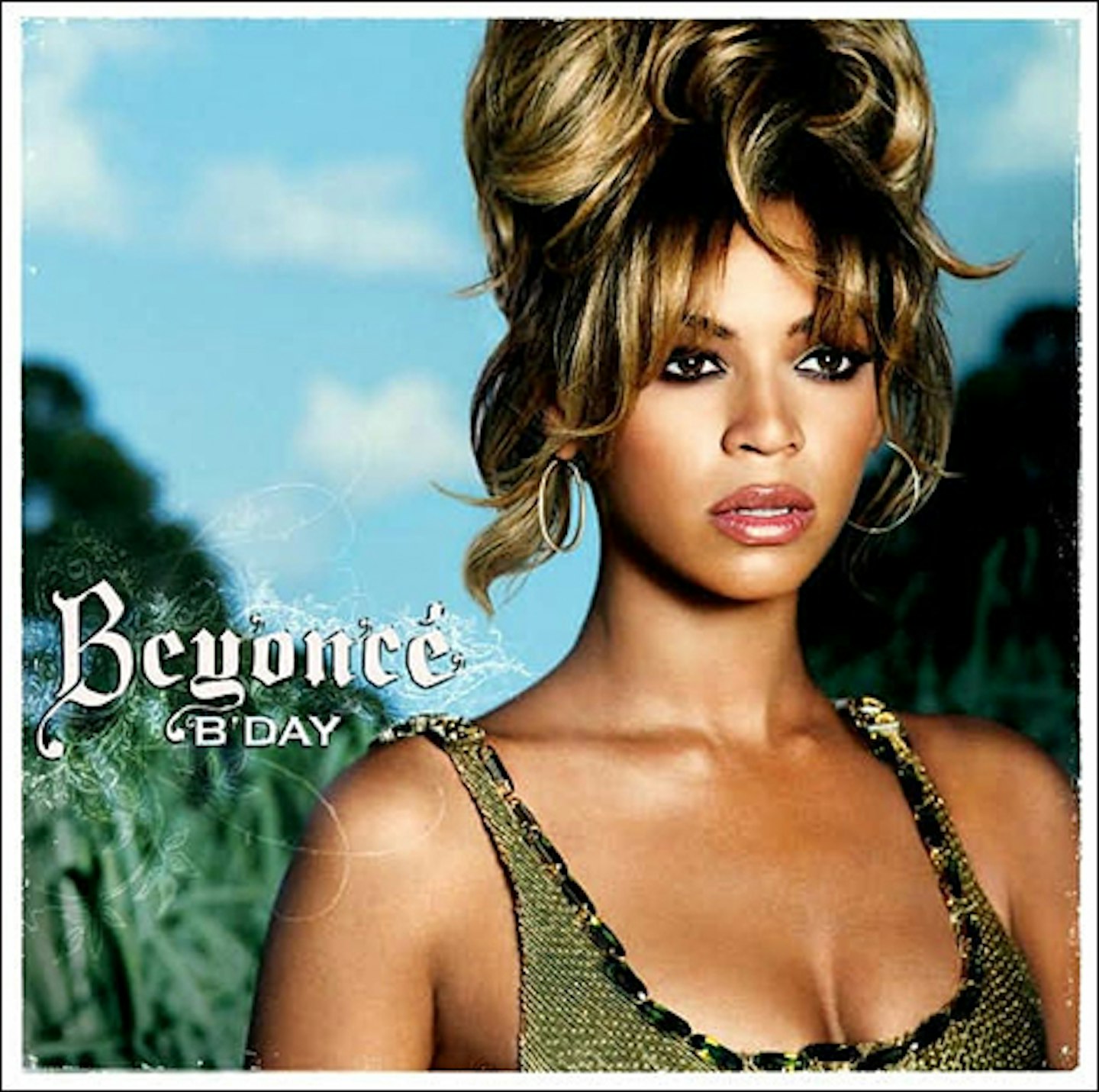 Released on Beyoncé's 25th birthday, this was technically the singer's second solo album, but with Destiny's Child dissolved, she was properly out on her own. B'Day's crowd-pleasing skills, then, are at irresistible full-beam. Like its predecessor, it starts with an immense Jay-Z guest spot – the serpentine Saul Bass pop of Déjà Vu – but Beyoncé's collaborative instincts pushed her away from home, too, Rodney Jerkins, Swizz Beats and The Neptunes in her A-game production line-up. Sister Solange Knowles co-wrote Get Me Bodied's sharking groove; Freakum Dress is unzipped funk, while Irreplaceable aces country-soul heartbreak. She says it's her birthday – you're going to have a good time.
6.
Beyoncé 
I Am… Sasha Fierce COLUMBIA, 2008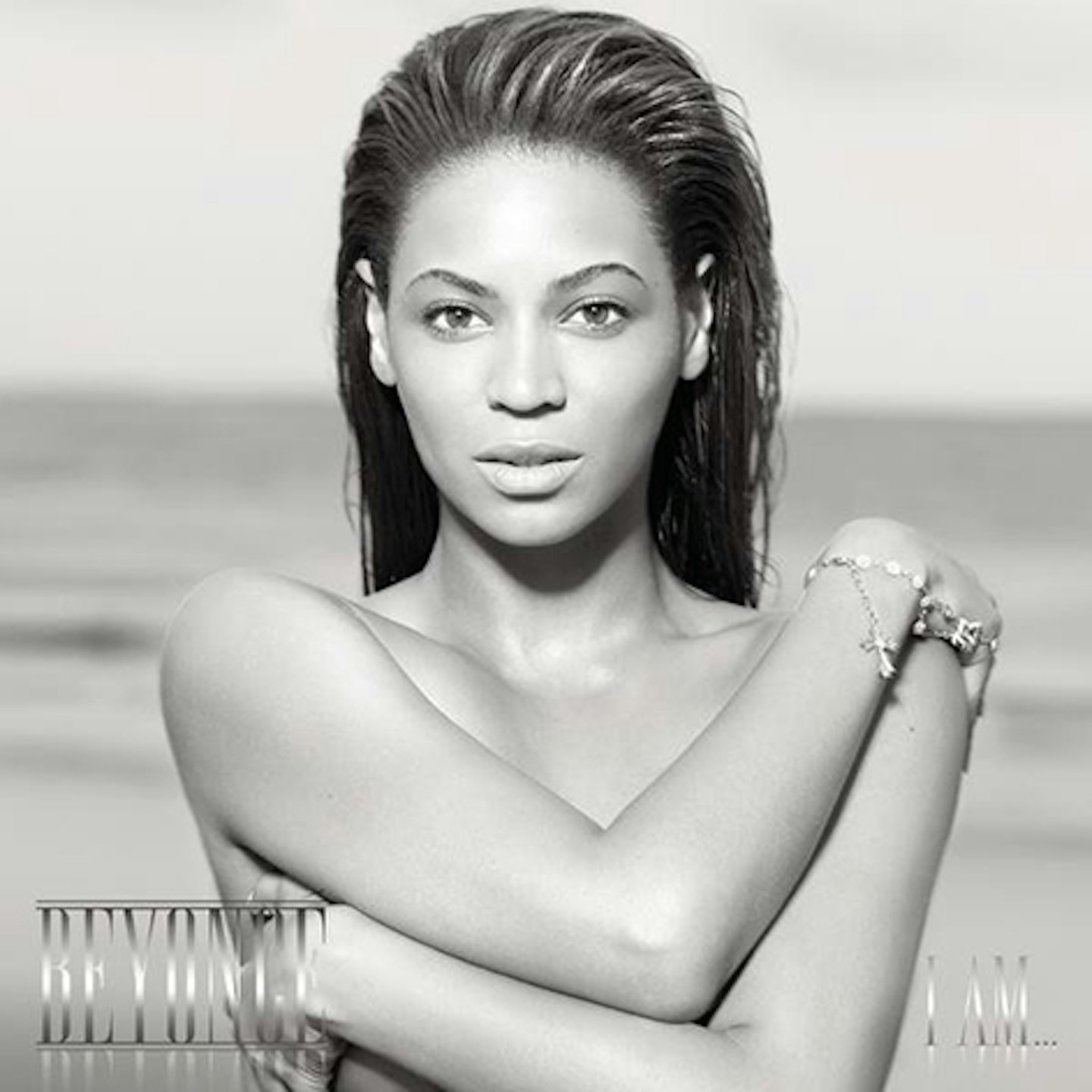 Divided into two parts – I Am… promising unadorned insights into the "real" star, Sasha Fierce the heavy-lashed work of her ballroom-style alter-ago – Beyoncé's third solo album was unlikely to please all of the people all of the time. While the first half requires a high balladry tolerance, the Umbrella-like first-dance tear-jerker Halo and the mournful If I Were A Boy show off her skills in heartfelt sincerity. Sasha Fierce triumphs, however, by containing the chaotic maenad fury of Single Ladies (Put A Ring On It) or the glitchy empowerment of Diva, experimental enough to neon-light the runway to her newest album Renaissance.
5. 
Beyoncé 
Homecoming: The Live Album PARKWOOD/COLUMBIA, 2019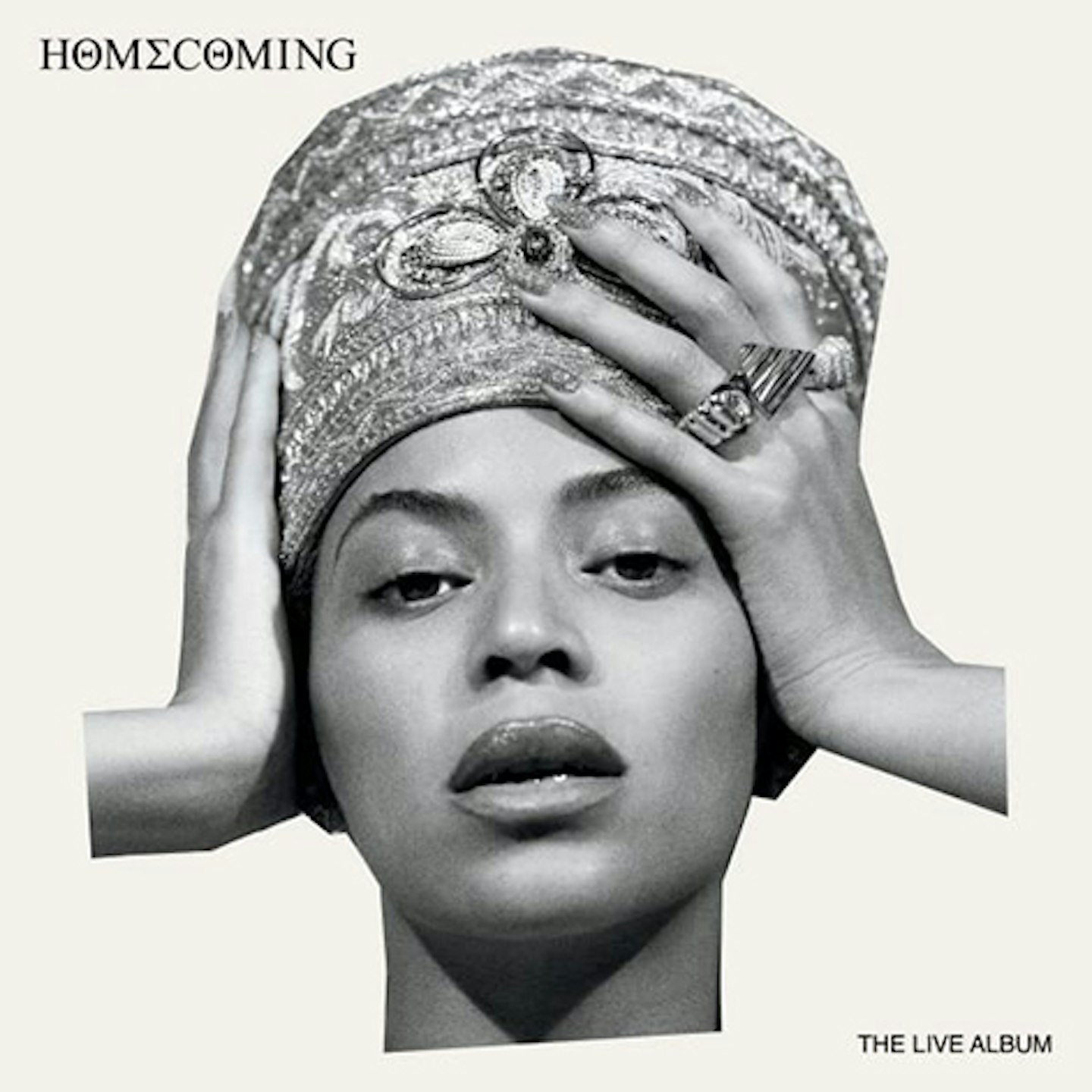 In April 2018, Beyoncé became the first black woman to headline Coachella – a fact she pointed out while taking full control of its stage. Accompanied by a vast marching band – her tribute to Historically Black Colleges and Universities – as well as Jay-Z, Destiny's Child and Solange Knowles, she is unmistakably at the centre of her world, even as the cast of thousands gives Homecoming the feel of a biblical epic, a sense deepened by the lighting-bolt righteousness of Formation or Sorry. You can feel the energy around her, pop electricity and political meaning conducted with Olympian poise. A cultural moment, preserved.
**4.
Beyoncé 
Beyoncé
**PARKWOOD/COLUMBIA, 2013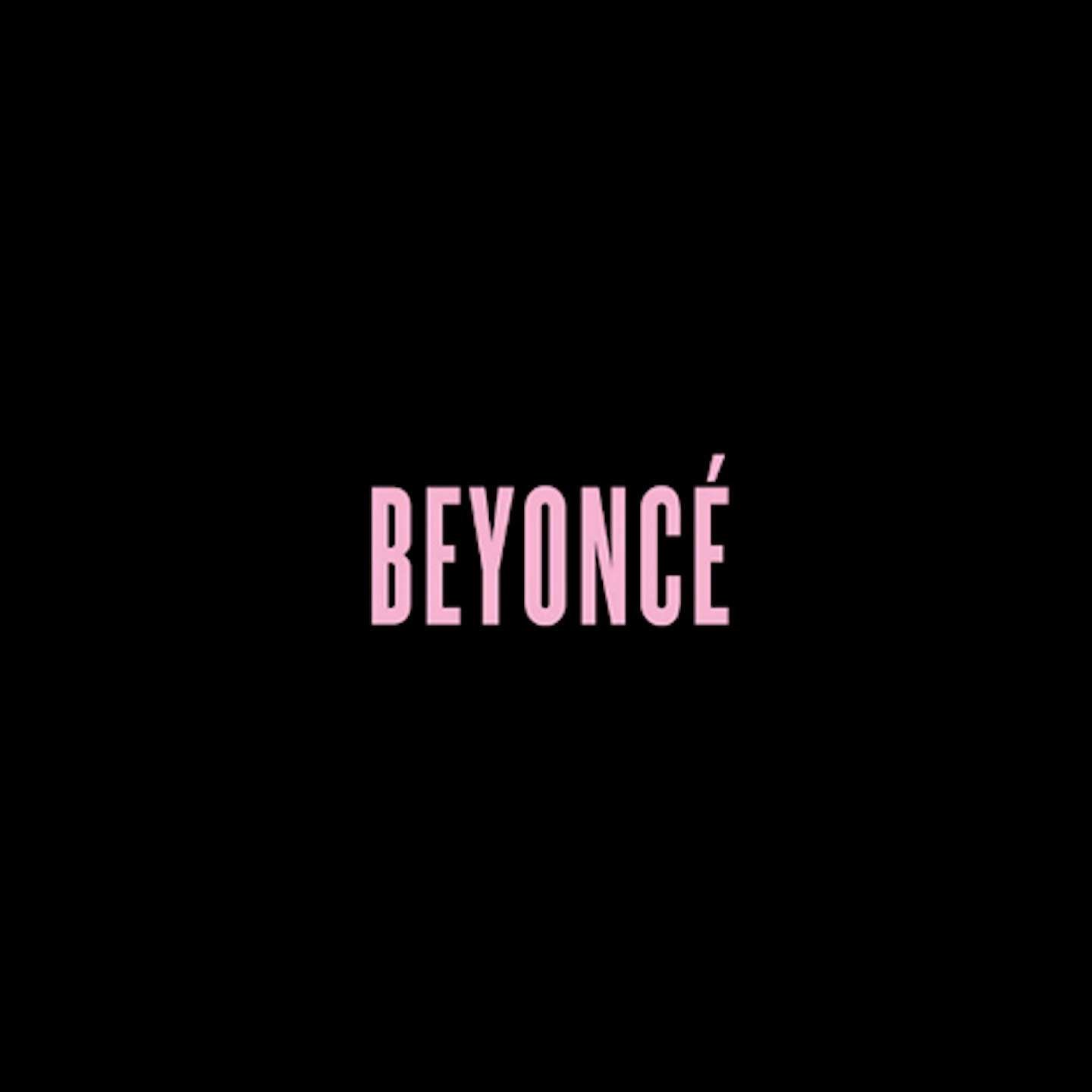 Talk of business models and commercial strategies is rarely sexy, but Beyoncé's powerful fifth solo record managed to combine industry-shocking tactics – a visual album, an unannounced release straight on to iTunes – with unblushing eroticism, two sides of Beyoncé's supreme gift for control. Blow came out wrapped in Prince's silk sheets, while Timbaland/Timberlake collaboration Partition uses "Monica Lewinsky" as a verb and lapses into French it's so wildly overcome by Southern hip-hopbass. There are also strong indications of her future evolution, an excerpt from Chimamanda Ngozi Adichie's TED Talk heralding Lemonade's raising-up of black womanhood.
3.
Destiny's Child
The Writing's On The Wall
COLUMBIA, 1999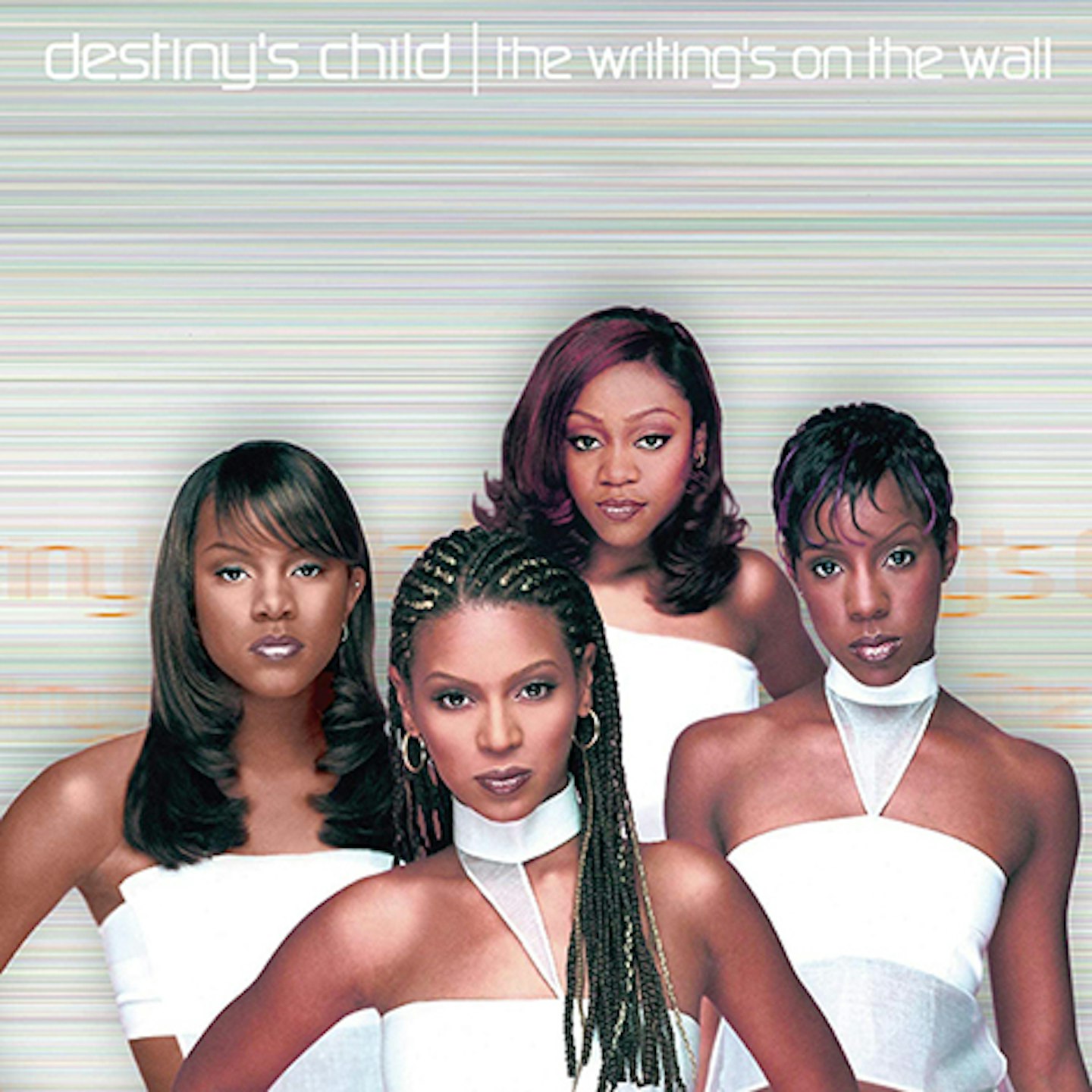 Still a quartet – but not for long – the group confirmed they were anointed heirs to R&B queens TLC and En Vogue with their second album. A series of relationship commandments, these songs offered blueprints for both 21st century Independent Women and Y2K pop. Production duo Kandi Burress and Kevin 'She'kspere' Briggs brought their No Scrubs skills to help shape Bills, Bills, Bills; Rodney 'Darkchild' Jerkins's hand is on the UK garage-inspired Say My Name. Meanwhile, Missy Elliott co-wrote and produced the skittish drama of Confessions, describing the track on Twitter this year as being in her "story teller" mode – fittingly for one of '90s pop's greatest tales.
2.
Beyoncé
Renaissance COLUMBIA, 2022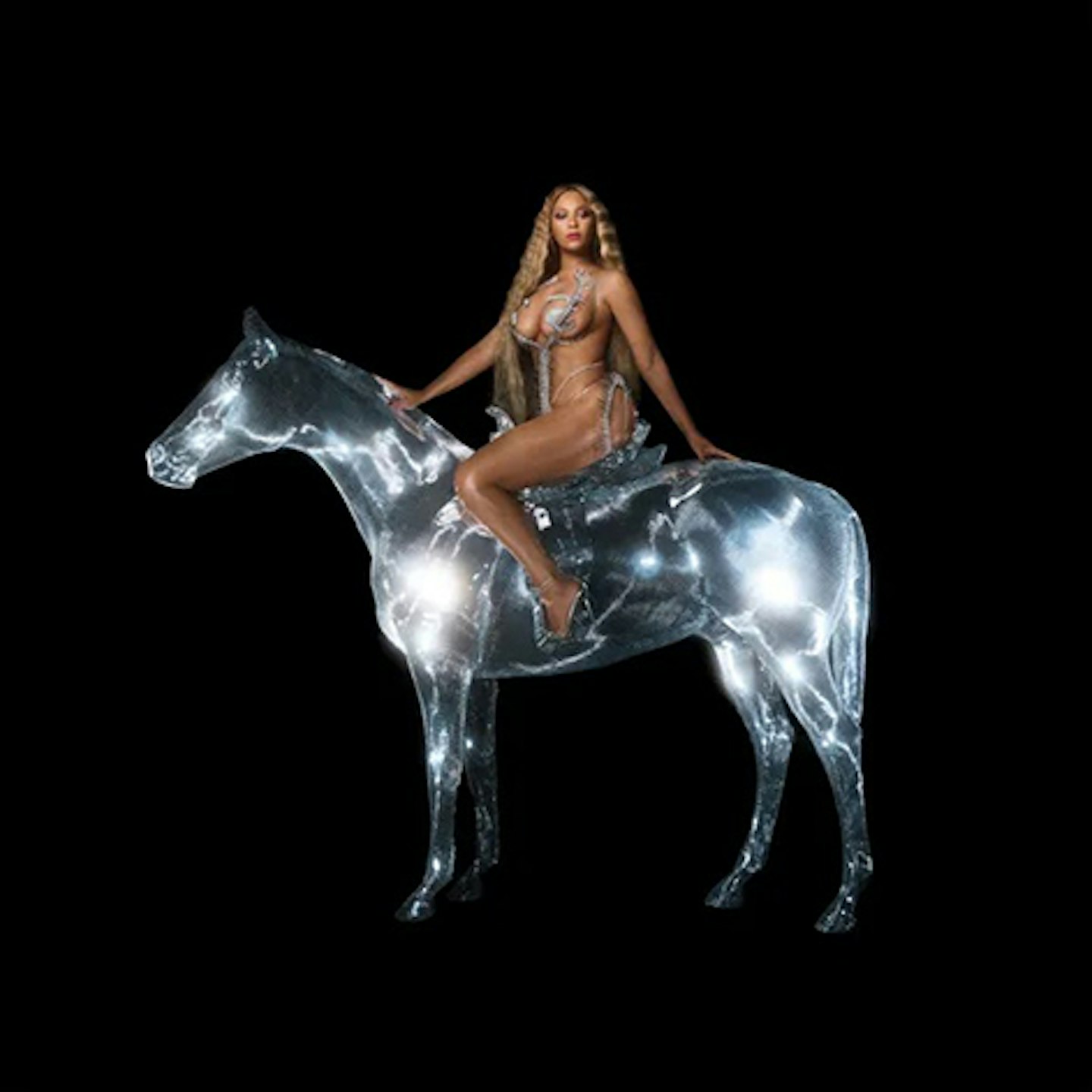 "Do not attempt to leave the dancefloor," comes the order at the start of the disco fantasia Alien Superstar, but with Beyoncé on this form, nobody would even try. Reaching for dancefloor communion after globally enforced isolation, Renaissance is a heat-seeking jostle of club culture and black history, guests Nile Rodgers, Sheila E and Grace Jones thigh-to-thigh with a sampled Donna Summer, a trail of blissed-out sub-genres – bounce, Miami bass, Jersey club – left glazed and breathless at the bar. After Lemonade's tectonic shift, Renaissance shows Beyoncé finding new ways to smash together past, present and future in a thrilling non-stop erotic, political, spiritual cabaret.
1.
Beyoncé 
Lemonade PARKWOOD/COLUMBIA, 2016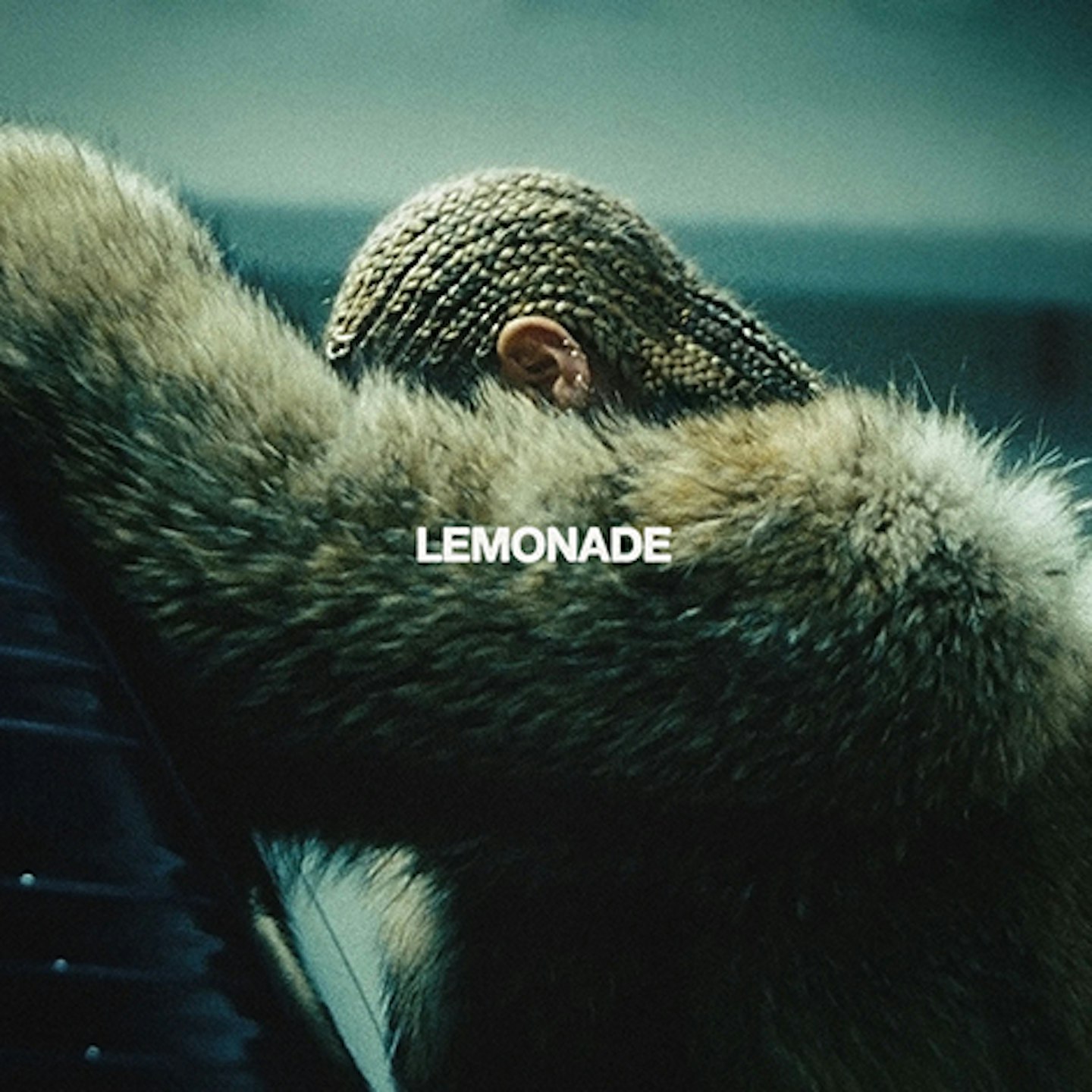 The headlines were all about the insight visual album Lemonade offered into The Carters' marriage, its foundations rocked by the infidelity described on Sorry's virulent middle-finger fury or shame-inducing takedown Hold Up. There was a bigger story behind her sixth album, however: Beyoncé's towering statement on race, trauma and female anger, the work of a pop star who had evolved into a next-level auteur. Gathering herself up to full height emotionally and musically, her reach extends to the country stomp of Daddy Lessons or Don't Hurt Yourself's raging blues. You only need look at the remarkable cast of collaborators – Jack White, Ken-drick Lamar, The Weeknd – and writing credits – Yeah Yeah Yeahs, Burt Bacharach, Led Zeppelin – to see the whole world in her hands, ready to be re-shaped. As she raps on the invincible Formation: "I go hard/Take what's mine/I'm a star."