No band sounded the death knell of hippy-dom as gloriously as Black Sabbath. If the prevalent mood of the mid-'60s was one of peace, love and optimism no one told the four-piece of frontman Ozzy Osbourne, guitarist Tony Iommi, bassist Geezer Butler and drummer Bill Ward. "I tried beads and a kaftan but they looked shit on me," remarked Osbourne several decades after the band's inception in Aston, Birmingham, in 1968.
Growing from blues roots, Black Sabbath forged a sound around Iommi's blackened riffs, Osbourne's post-Lennon wail, and the tightly-locked interplay of Ward and Butler, the bassist penning lyrics that drew on reality as much as on his initial interest in spirituality and the band's developing fright-night aesthetic. "We rehearsed across the road from a movie theatre which used to show horror films," recalled Ozzy. "Tony said, 'Isn't it weird – people pay money to see horror films and get scared. Why don't we make scary music?'"
This decision – and their use of a Boris Karloff 1930s movie title as their moniker – would help forge Sabbath's fearsome reputation, while their sound would define the metal genre. Resolutely anti-pop, reviled by the critics, and prone to endless bouts of self-destruction, the original line-up lasted until late 1978 when Ozzy was unceremoniously fired and replaced by Ronnie James Dio. Iommi kept the Sabs flag flying with various line-ups, until a 2011 reformation of the original quartet (at least, 'original' until Ward opted out) and the 2013 release of a gnarly comeback album, 13, put a cap on one of the most influential catalogues in heavy music. Here, then, are MOJO's pick of Black Sabbath's greatest albums…
10. We Sold Out Soul For Rock'n'Roll
Vertigo, 1976
Sabbath have been compiled countless times and often against their wishes. It's a pattern that goes back to this first collection - an album Tony Iommi claimed to have no knowledge of until a fan turned up with a copy for him to sign. Despite the band's initial hostility to this release, it is still the best classic Sabbath compilation, collecting 17 tracks that span the band's first six albums. The omission of Supernaut from Vol. 4 is a huge oversight but, for all the controversy generated at the time, it remains a fine introduction for Sabbath novices.
9. Reunion
A&M, 1998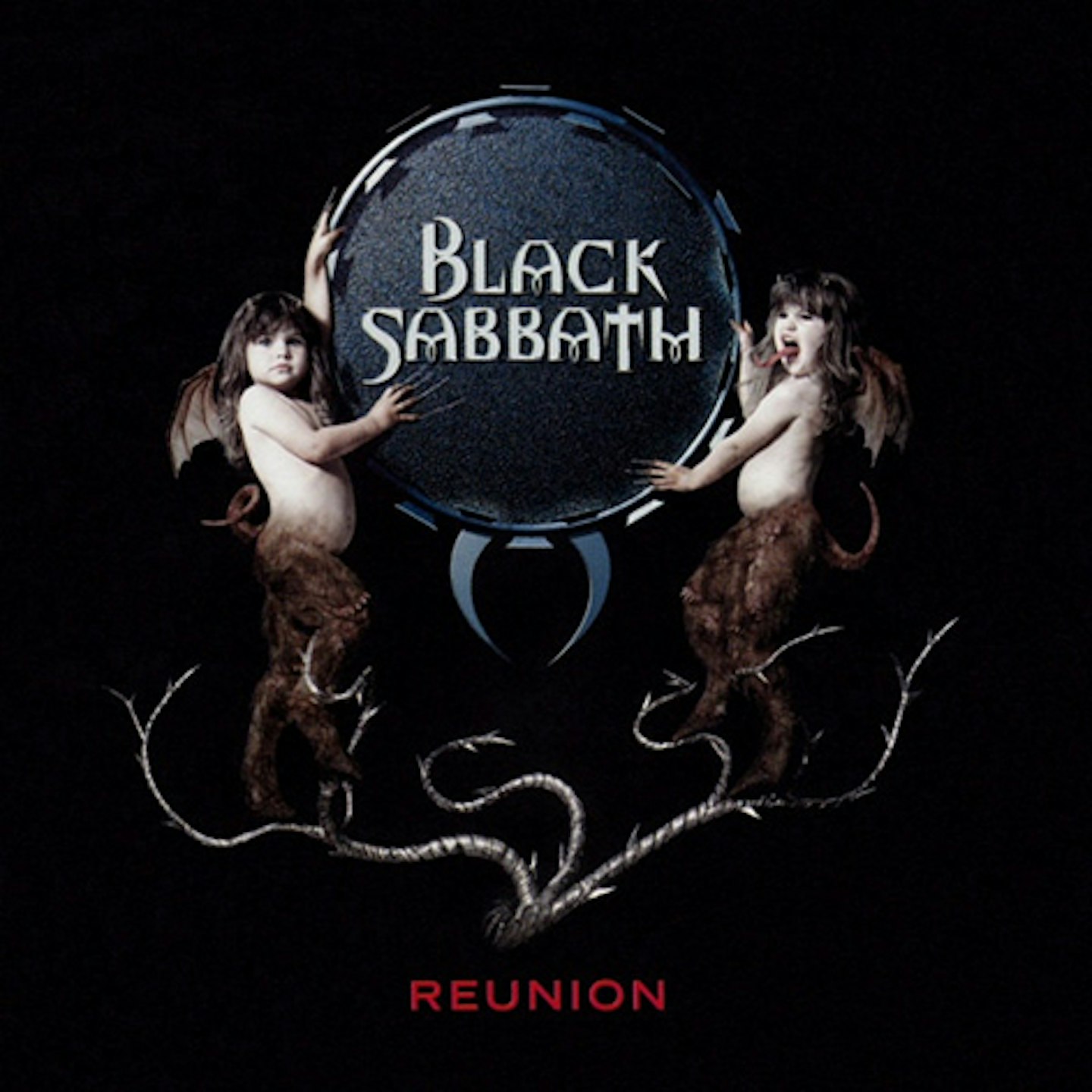 Remarkably for a band who forged their reputation onstage, the classic Sabbath line-up never made an officially endorsed live album until they reformed in 1997 and played two home-town shows at Birmingham's NEC. Before that, there was 1980's lacklustre Live At Last, featuring material from March 1973 released, naturally, against the band's wishes. Reunion is therefore the place to hear the original group in legitimate form. "You really know when you've got the bull by the horns and we had it that night. The show was monumental," said Ozzy of the December 5 concert, included here alongside two then-new studio recordings.
8. Mob Rules
Vertigo, 1981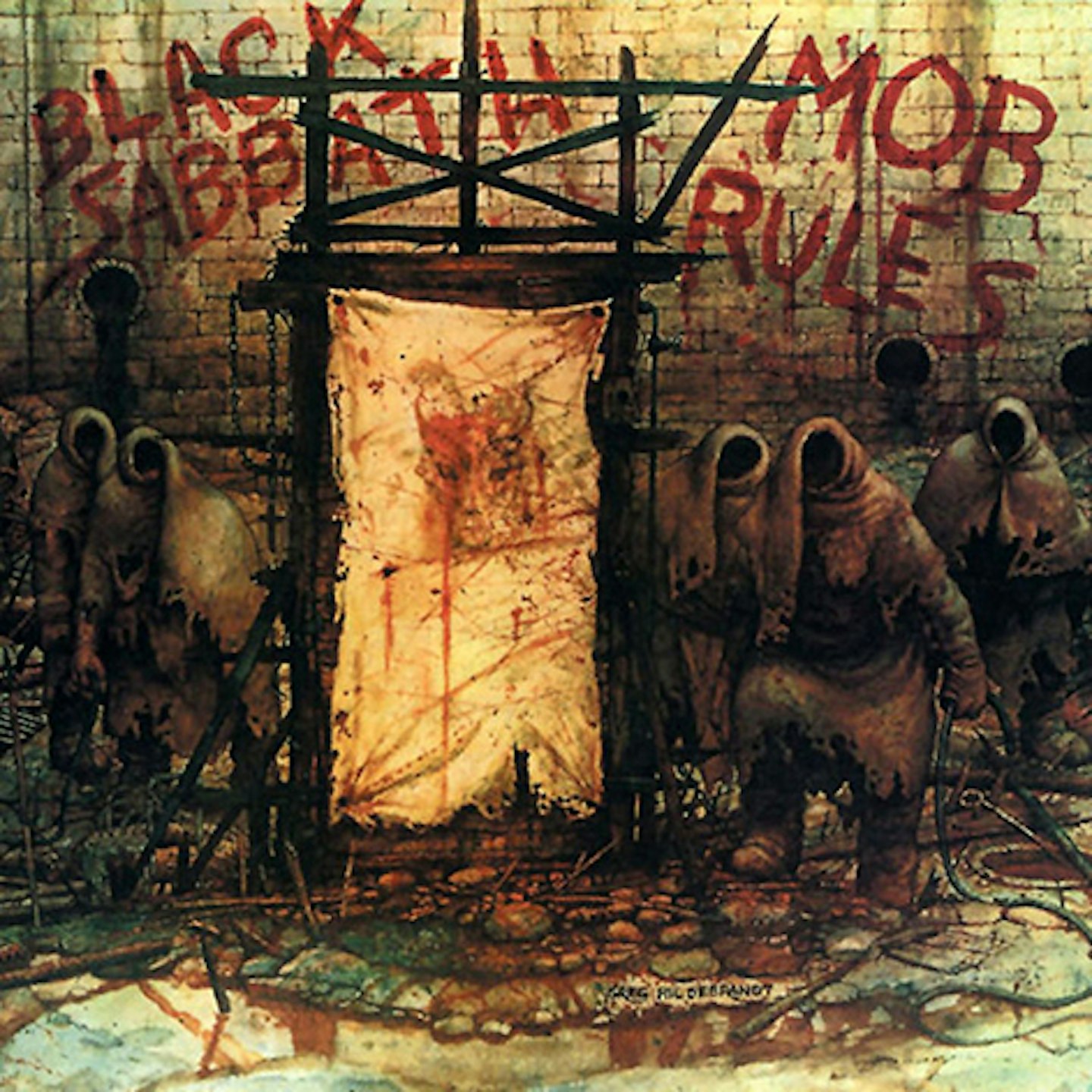 The second set recorded with Ronnie James Dio, this falls just short of its predecessor, Heaven And Hell. The first Sabs album not to feature Ward (replaced by Vinnie Appice), it is nevertheless a quality affair, tunes like The Sign Of The Southern Cross and Falling Off The Edge Of The World suggesting the Dio-led line-up still had much to offer. Ego clashes soon put paid to that when, during the mixing of the subsequent live album, Live Evil, in 1982, band members accused each other of sneaking into the studio after hours to turn up the levels on their own parts.
7. Black Sabbath
Vertigo, 1970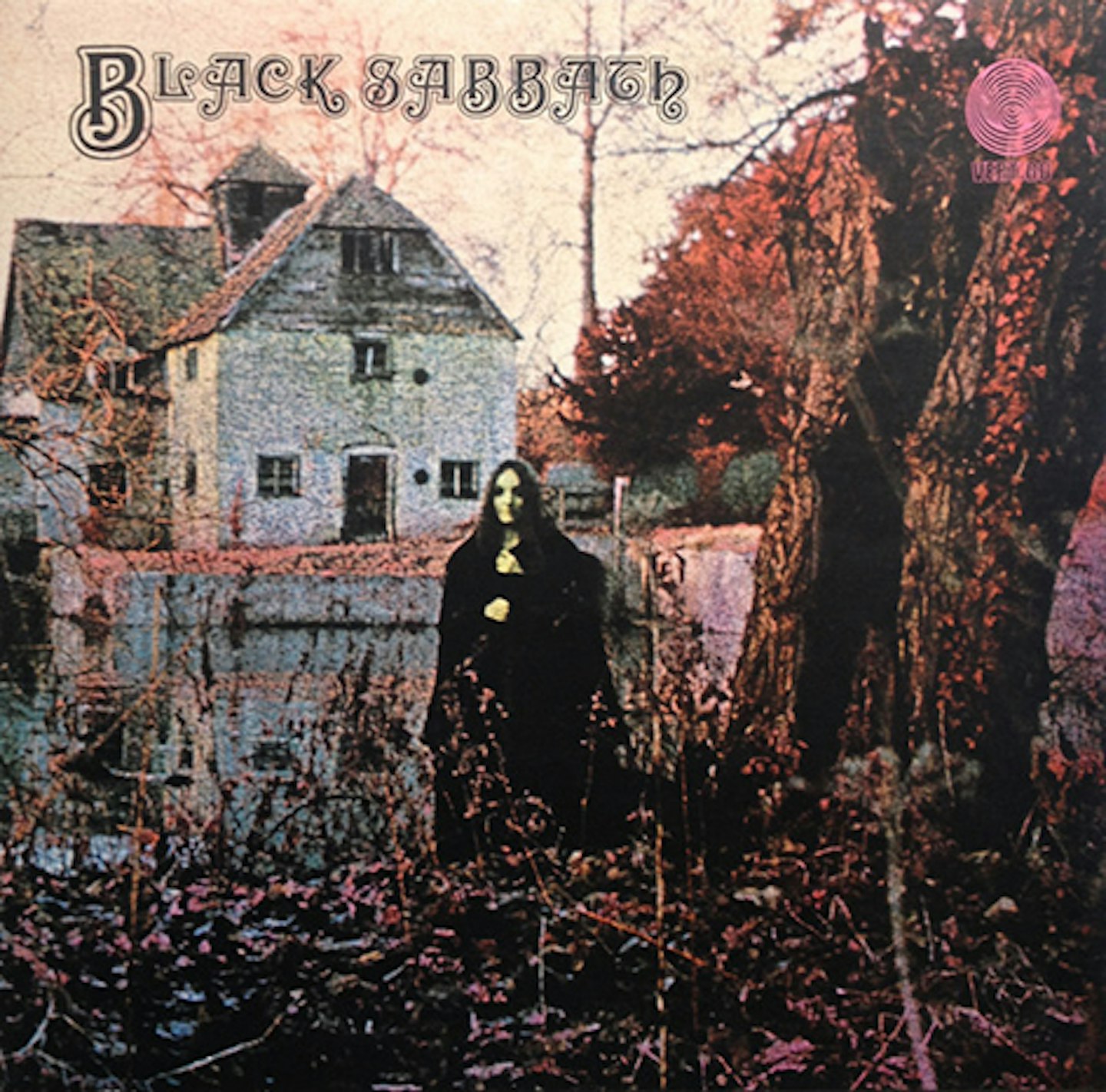 A snapshot of the band's live set at the time, this seven-song debut was recorded at Regent Sound Studio in London in one day. Taped on two 4-track machines, the sound is raw and unkempt. The self-titled opener begins with black sheets of rain, a tolling bell and Iommi's ominous use of the 'devil's' tri-tone. Meanwhile, Butler's lyrics - sung with convincing horror - are based on a supernatural visitation the bassist claimed to have witnessed. N.I.B. (aka Nativity In Black) is less spooky. "I wrote that one about Bill Ward's beard," explained Butler. "It was shaped like a pen nib."
6. Sabotage
Vertigo, 1975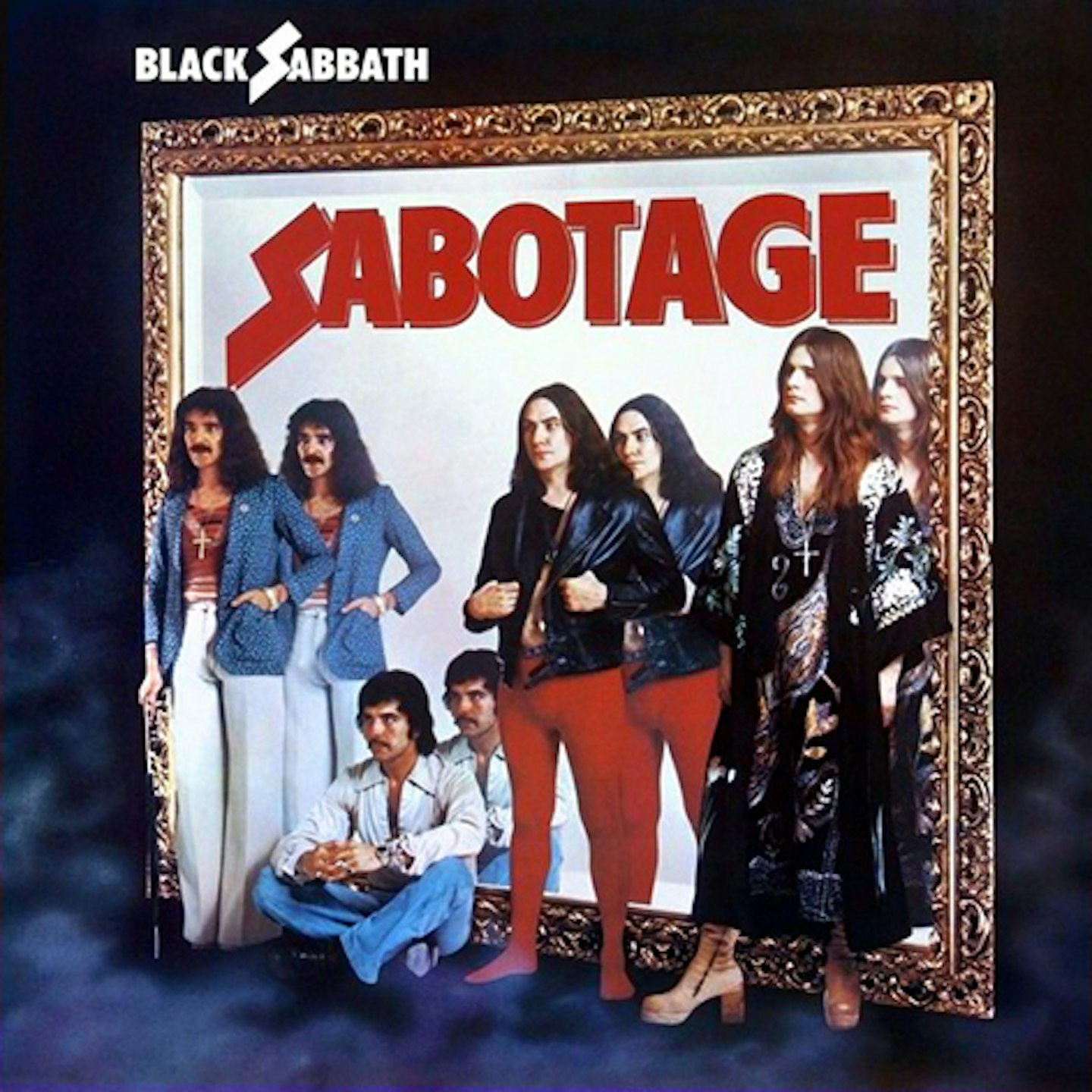 Arguably the last great album by the original line-up, 1975's Sabotage saw them embroiled in managerial litigation. "We had nearly 10 months of legal cases where we couldn't do anything," explained Geezer Butler. Unsurprisingly, Ozzy penned a song about the situation (The Writ) and Sabbath vented their frustration in Am I Going Insane (Radio). The anthemic thrust of Hole In The Sky and Symptom Of The Universe proved Sabbath's musical invective remained intact, while a moment of levity came via the album sleeve, thanks mostly to Bill Ward, who wore his wife's tights over a pair of underpants borrowed from Ozzy.
5. Sabbath Bloody Sabbath
Vertigo, 1973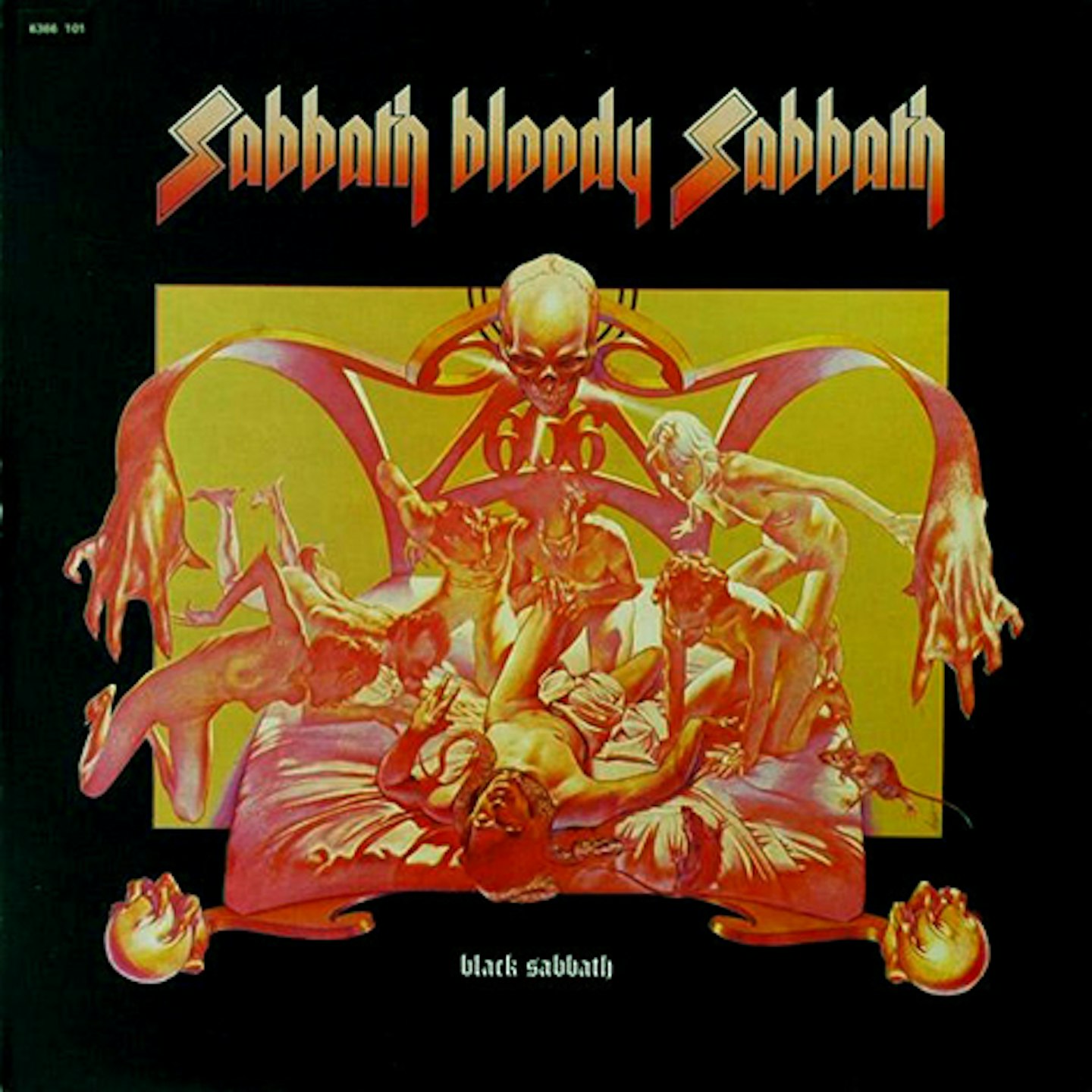 "I didn't have a single idea about what to write," said Tony Iommi of the writers' block that dogged him on Sabbath's fifth studio LP. Used to relying on the guitarist's fresh riffs to kickstart the creative process, the band scrapped their initial LA sessions. "We thought, This is how bands split up," admitted Butler. But a writing session in the armoury of Clearwell Castle, Gloucestershire, spawned the riff to the LP's title track and created the momentum for one of their most adventurous LPsu2026 while Killing Yourself To Live stands as perhaps Ozzy's most autobiographical track.
4. Heaven And Hell
Vertigo, 1980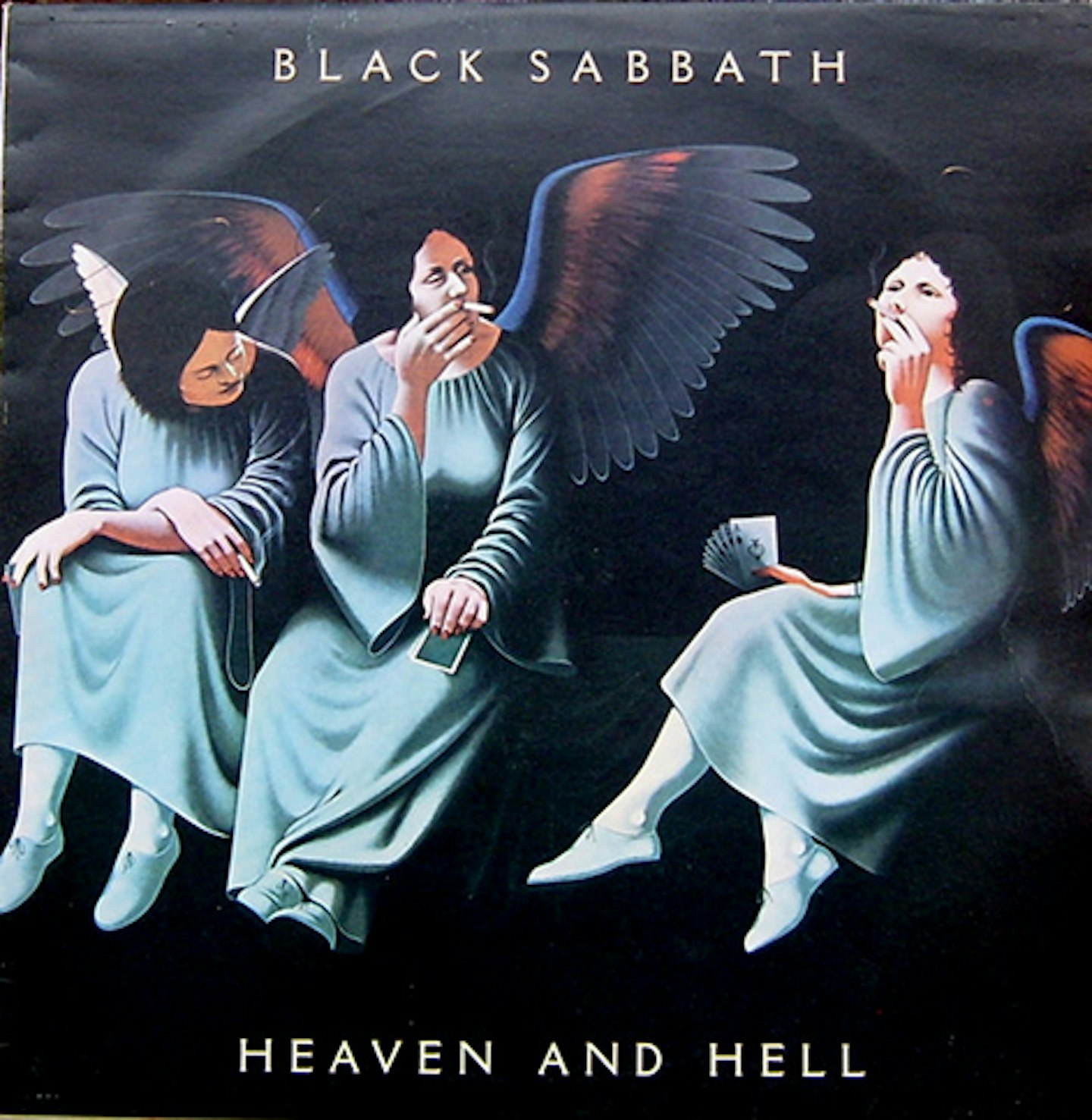 Fired after 1978's unfortunately titled Never Say Die! , Ozzy was replaced by ex-Rainbow/Elf singer Ronnie James Dio. With remaining Sabbath trio Iommi, Butler and Ward, he replaced the earth-shovelling sound with a classy, hard-rock approach enhanced by Martin Birch's production and typified by the fast-driving opener Neon Knights. Mini-epic Children Of The Sea along with Die Young and Lonely Is The Word echoed Dio's time in Rainbow, but despite uncertainties (Butler vacillated over his future, Ward succumbed to alcoholism), Heaven And Hell is the sound of a band reborn.
3. Paranoid
Vertigo, 1970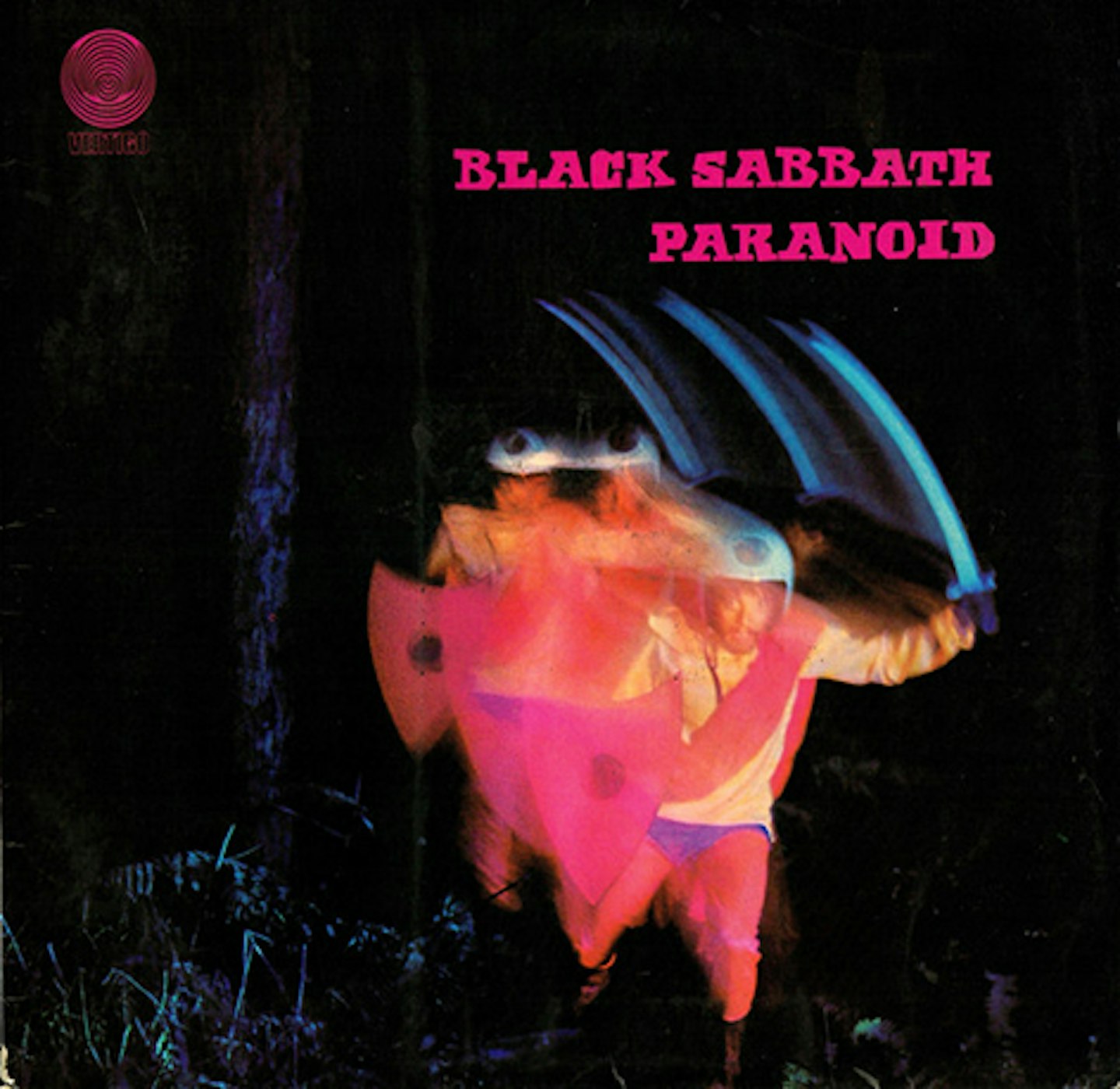 "What the fuck has a bloke dressed as a pig with a sword in his hand got to do with being paranoid?" remarked Ozzy. "They [the record company] decided to change the album title without changing the artwork." The reason for this change was Paranoid, the final track written "in five minutes" at the end of the second album session. Added to material like the funereal War Pigs (the original album title), the Ted Hughes-inspired Iron Man and Fairies Wear Boots (about an altercation with some skinheads), Paranoid remains Sabbath's only hit single, a UK Top 5 in summer '70.
2. Master Of Reality
Vertigo, 1971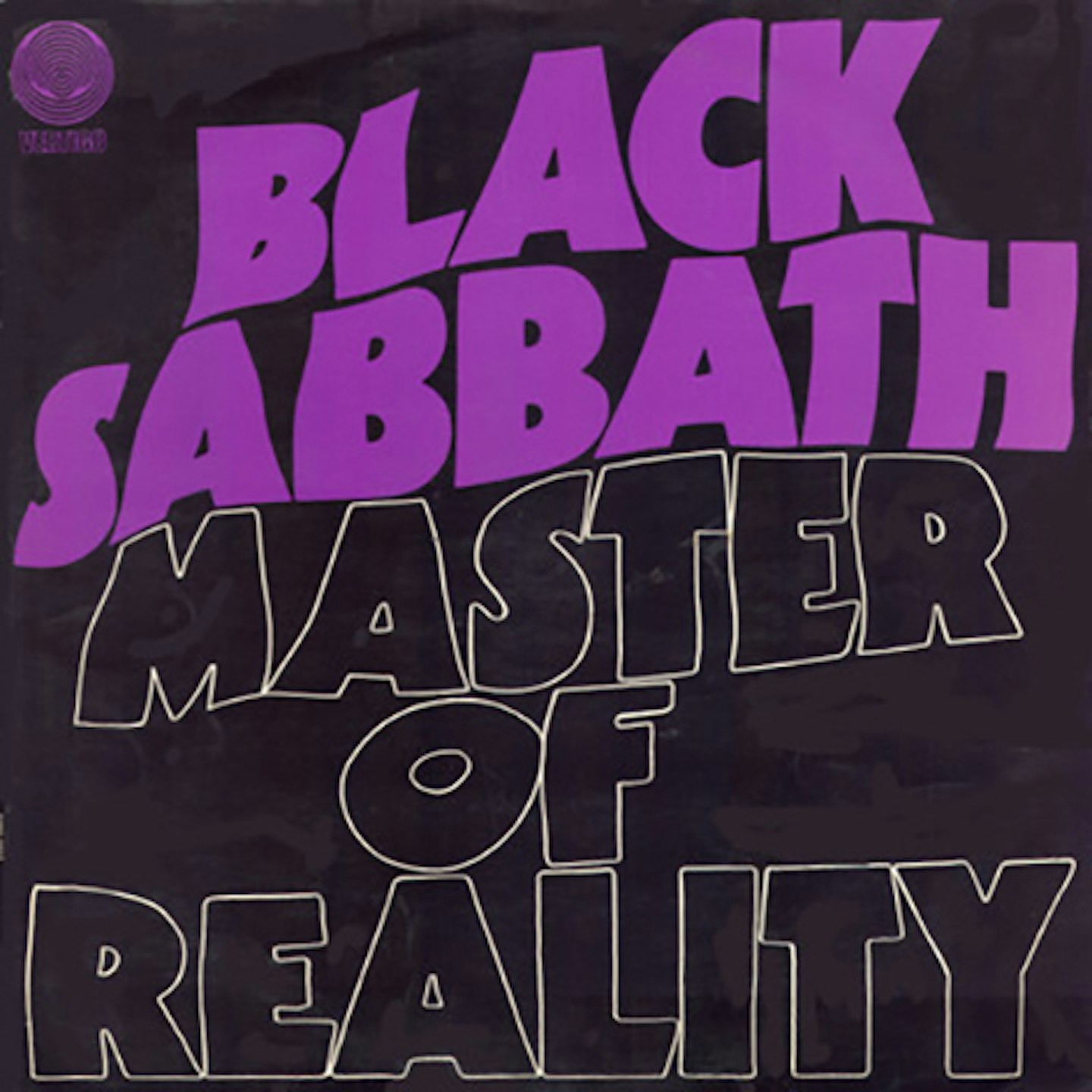 Sabbath's third saw their sound expanded. "We were a really tight live band; now we knew what we were doing in the studio," said Bill Ward. Sabbath's growing scope is revealed in Iommi's neo-classical interludes (Orchid, Embryo) and his unlikely flute burst on the melancholic ballad, Solitude. Add phlegm-coughing opener Sweet Leaf (inspired by Sweet Afton rolling tobacco rather than marijuana), nihilistic anti-war anthem Children Of The Grave and the intergalactic fatalism of Into The Void (original working title: Spanish Sid) and what you have is a stone-cold classic.
1.  Vol. 4
Vertigo, 1972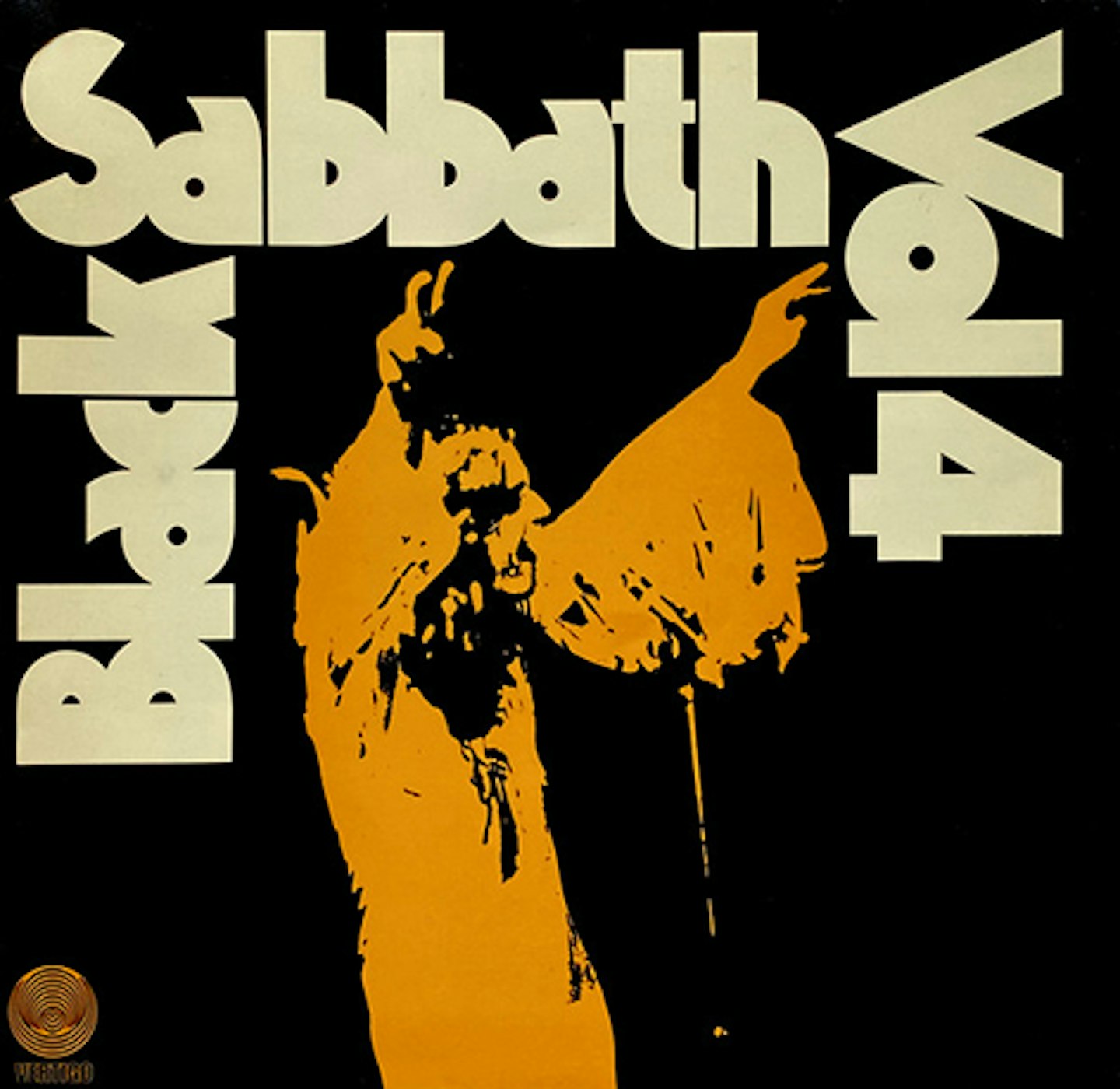 After 18 months of touring, Sabbath recorded their fourth LP at LA's record plant in summer '72. Renting a mansion in Bel Air, and with no label interference, the four-piece gave free rein to increasingly wanton appetites. "The album cost $65,000 to make and we spent $75,000 on coke," admits Geezer Butler. Olympian excess aside, Vol. 4 is Sabbath's most satisfying set. An opening brace of Wheels Of Confusion/The Straightener evoke their frenetic state of mind; Snowblind is an ode to their drug of choice; the ballad Changes is a paean to innocence lost; but walloping Supernaut is the album highlight. Vol. 4 became Sabbath's fourth US million-seller in a row.
BECOME A MOJO MEMBER for instant access to the latest MOJO and receive every new issue on your smart phone or tablet to listen to or read from as little as 99p. Enjoy access to an archive of previous issues, exclusive MOJO Filter emails with the key tracks you need to hear each week, plus a host of member-only rewards and discounts.