In 2014, Bruce Springsteen inducted the E Street Band into the Rock and Roll Hall of Fame. During his 16-minute speech, the 64-year-old singer from Long Branch, New Jersey, himself elected in 1999, praised the many members of his core backing band, from his first encounter with Vini 'Mad Dog' Lopez in April 1966 to the arrival of Nils Lofgren and Patti Scialfa in 1984.
It was an intelligent, witty, poetic tribute to a shifting team of players who've accompanied Bruce on-stage for 50-plus years across 21 studio albums. It was also – and let's be honest – brash, sentimental, self-regarding and a little embarrassing. In short, it was very Bruce Springsteen.
Springsteen is too emotional, romantic, impassioned and flawed for 'cool'.
From his defiantly gauche 1973 debut, Greetings From Asbury Park, N.J. to a recent championing of Rage Against The Machine guitarist Tom Morello, Springsteen has never looked for 'cool'. He is too emotional, romantic, impassioned and flawed for 'cool'. It's what his fans love about him and what his detractors carp on about, failing to realise that the multimillion-selling mythopoetic audacity of 1975's Born To Run, the bandanas, cut-offs and gated drums in the Born In The USA package, The Rising's arena-scale emotional storytelling about a post-9/11 America, and the joyous anti-war knees-up of The Seeger Sessions, all succeeded or failed as a consequence of conviction and faith.
Bruce Springsteen Live in Edinburgh! The E Street Band make a triumphant return to the Scottish capital after 42 years, MOJO bears witness.
This list is more for the newcomers, neophytes and non-believers than established fans, concentrating on self-penned studio albums in the belief that the best route to Springsteen is through the songs. Then see him live, fresh in the knowledge that beneath the four-hour live-show cliché of self-regard that is 'The Boss', runs a deep strain of self-doubt and Catholic guilt, directed at himself, his songs' troubled characters and the country in which they dwell...
10
Magic
COLUMBIA 2007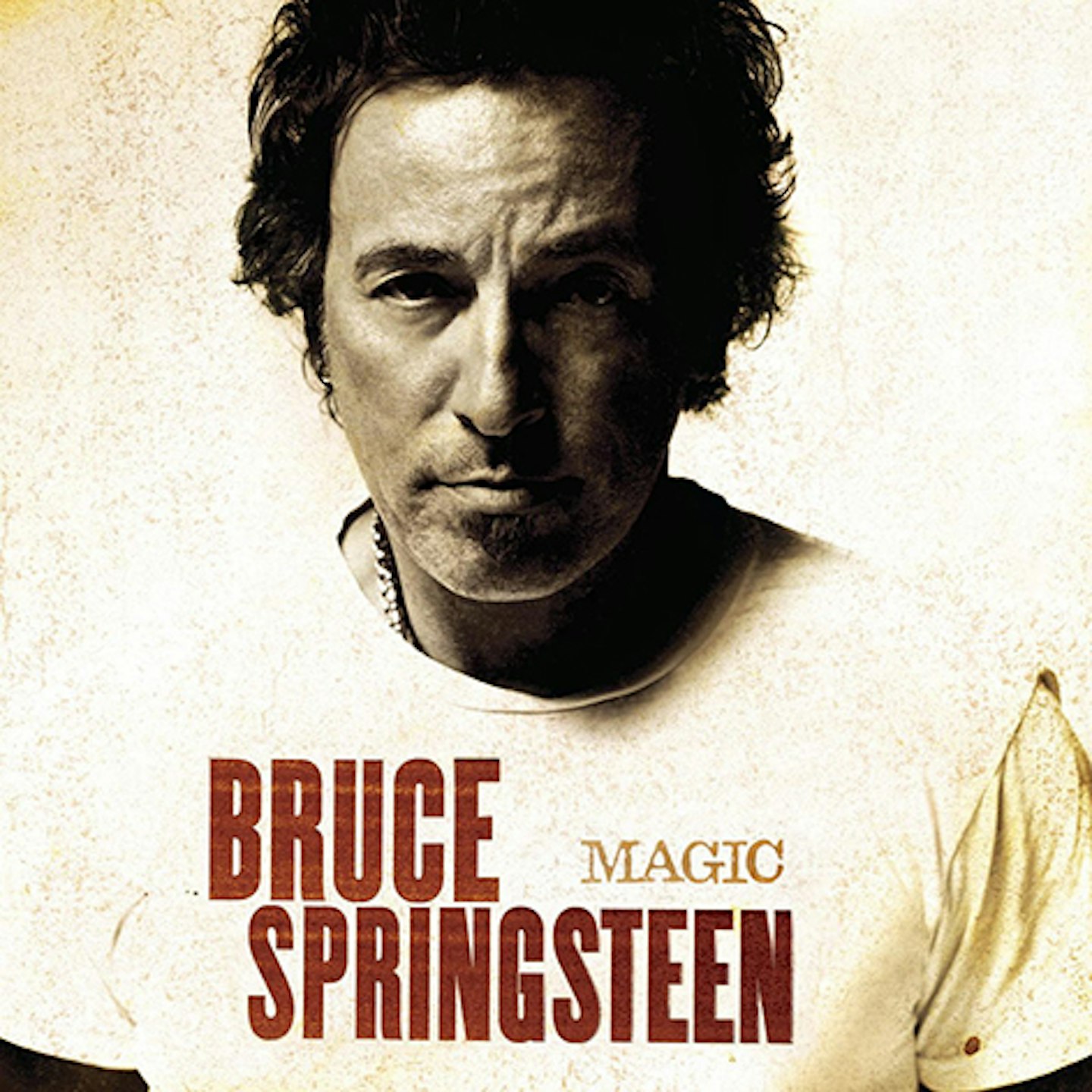 2006's We Shall Overcome: The Seeger Sessions was a watershed in Bruce Springsteen's career and a necessary palate cleanser for singer and fans. A freewheeling live-band studio recording of Pete Seeger-popularised folk songs, it appeared to give The Boss a new lease of life, banishing introspection. It also led to the most exuberant straight-ahead rock album of his career. Yet Magic's outwardly carefree E Street Band sound is in fact a meticulously layered, Brendan O'Brien-produced illusion that purposefully quotes the outfit's past glories. Similarly, Springsteen's new, seemingly concept-free writing style is rich with allusion and metaphor, the cracks in his voice bringing autumnal melancholy to ostensibly bright summer-pop daydreams.
9
Devils & Dust
COLUMBIA 2005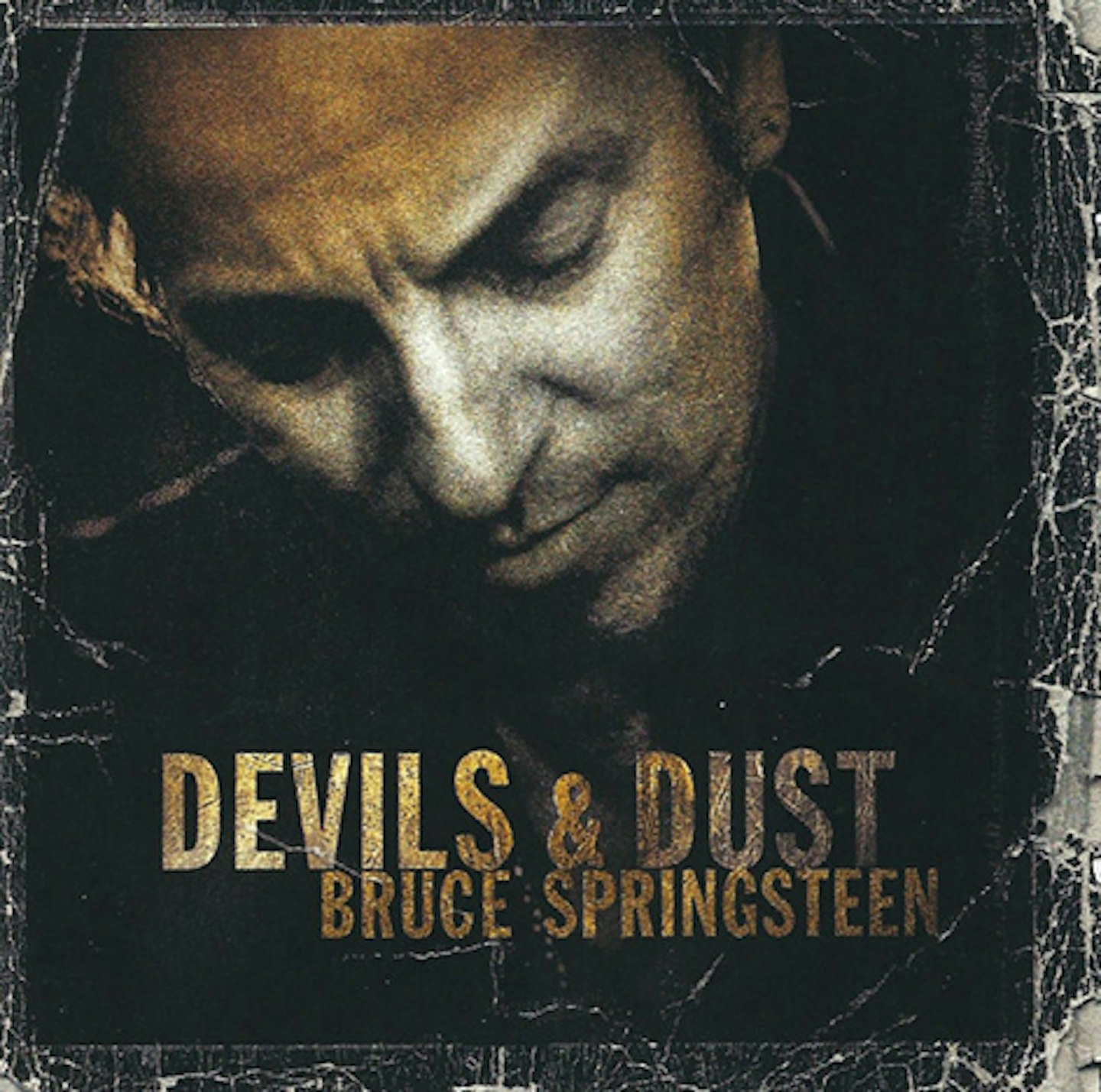 The songs on this subdued, concise low-key follow-up to 2002's The Rising were penned as far back as 1995, amidst the exhaustive sessions that also produced The Ghost Of Tom Joad. Although revered by many, TGOTJ is also an unrelenting waterless desert slog of an album that quickly runs out of shade after the melodic shuffle-beat lament of Youngstown. Far better is Devils & Dust, where Brendan O'Brien's low-end production brings a protective intimacy to Springsteen's sombre world of workers, losers and ghosts, while Soozie Tyrell's violin and Bruce's playful falsetto on such sweet country-soul sketches as All I'm Thinkin' About and Maria's Bed shine a warm light of romantic hope on an otherwise harsh American landscape.
8
The Essential Bruce Springsteen
COLUMBIA/LEGACY 2003
This 2-CD career overview was initially intended as an introduction for new Bruce fans who'd attended 2003's epic multimillion grossing tour for The Rising. Ironically, it singles out the three songs from that most 'important' and 'necessary' post-9/11 double album – Mary's Place, Lonesome Day, and the title track – that can be listened to today and not found to be too overworked and bombastic. It also includes the hushed and introspective Streets Of Philadelphia, choice picks from 1992 curate's eggs Lucky Town and Human Touch, and a brace of crackers from 2001's Live In New York City CD of the 1999 E Street Band Reunion Tour.
7
Greetings From Asbury Park, N.J.
COLUMBIA 1973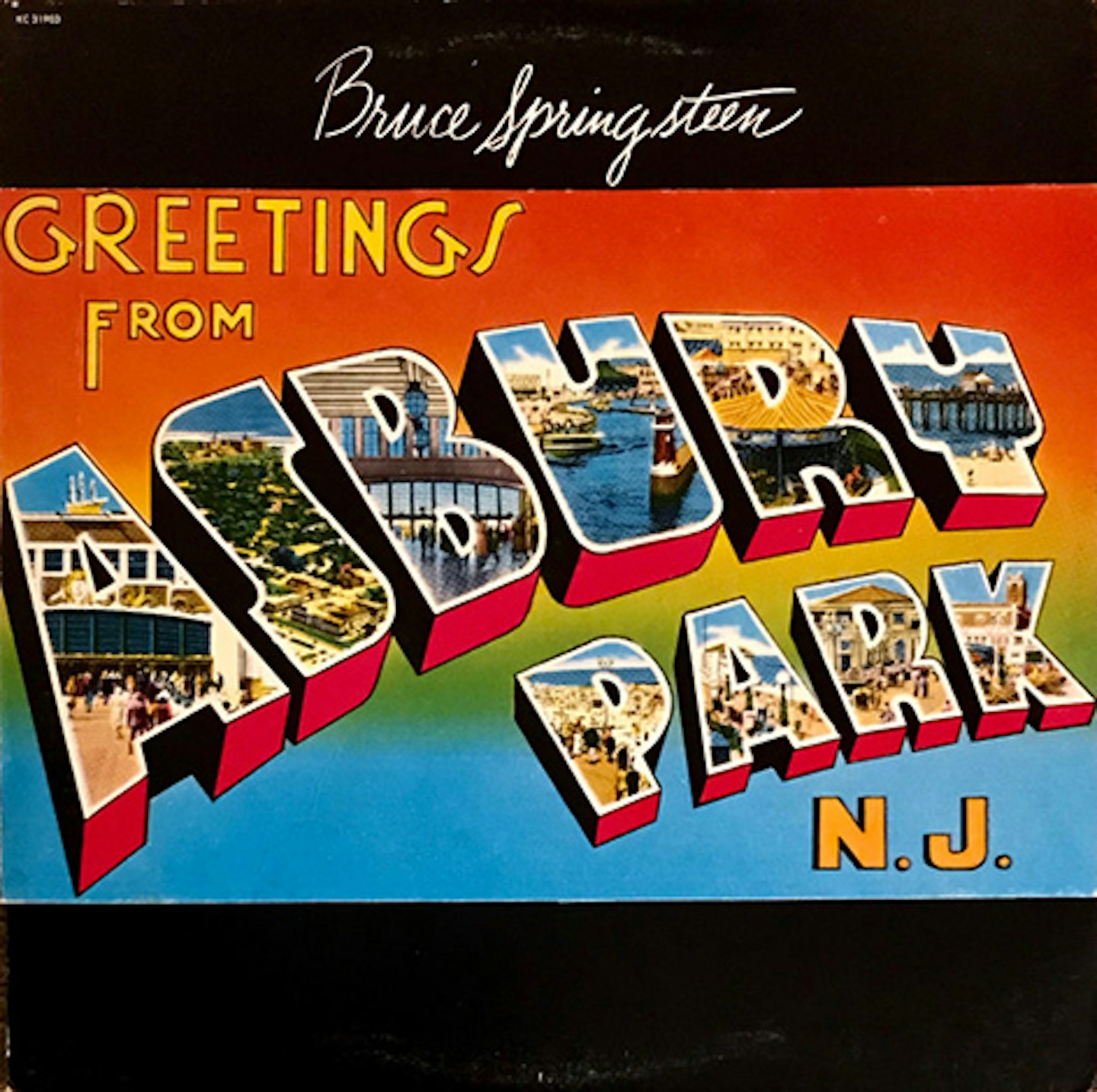 Seven months on from his acoustic audition for Columbia Records' John Hammond, and after a dumped singer-songwriter session, Springsteen's debut was cut in a week with a pick-up band of fringe New Jersey buddies. Informed by the street-band steam-of-consciousness of Van Morrison and the wild mercury arrogance of mid-'60s Bob Dylan, Greetings is a nervous, urgent spill of hipster verbiage and snotty attitude with a core of arrogant cool, thanks to the dive-bar soul-jazz backing of proto-E Street gang-bangers David Sancious, Garry Tallent, Vini Lopez, Danny Federici and, on Spirit In The Night and Blinded By The Light, new arrival Clarence Clemons.
6
Tunnel Of Love
COLUMBIA 1987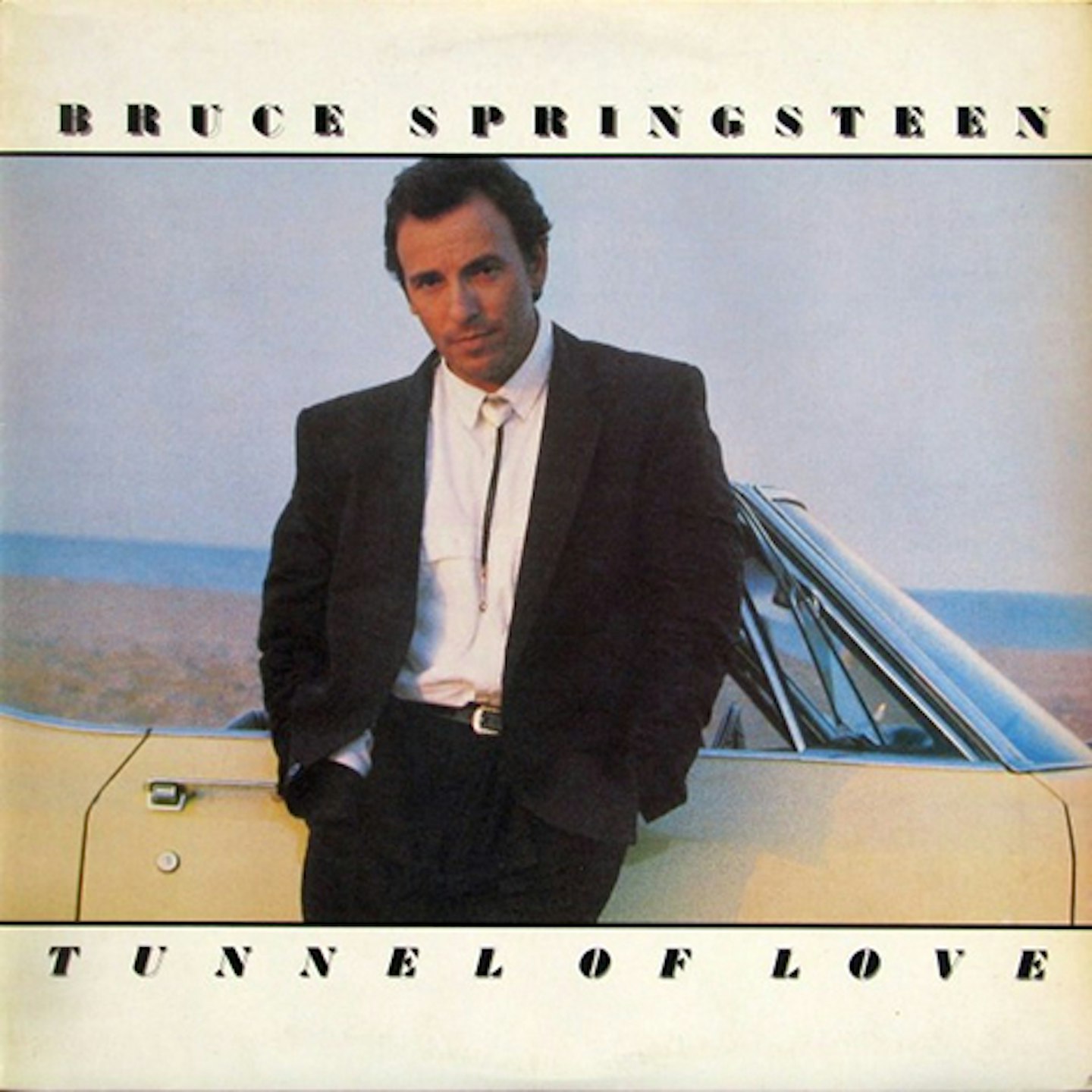 He was basking in the afterglow of Born In The USA, married to model Julianne Phillips, and living in sunny LA. But in the spring of 1987, Springsteen returned to his low-tech New Jersey studio, utilising drum machine, keyboards, close-miked vocals and multi-tracked guitars to record a song cycle foretelling the end of his marriage. In Two Faces, Brilliant Disguise and the heartbreaking Valentine's Day, Springsteen wrote his most painfully honest lyrics, melodic songs of romantic doubt and defeat rendered claustrophobic by compressed digital production. The sound of a lonely millionaire immured in a bare white room, asking the world who he is, and exactly what he might be worth.
5
Born In The USA
COLUMBIA 1984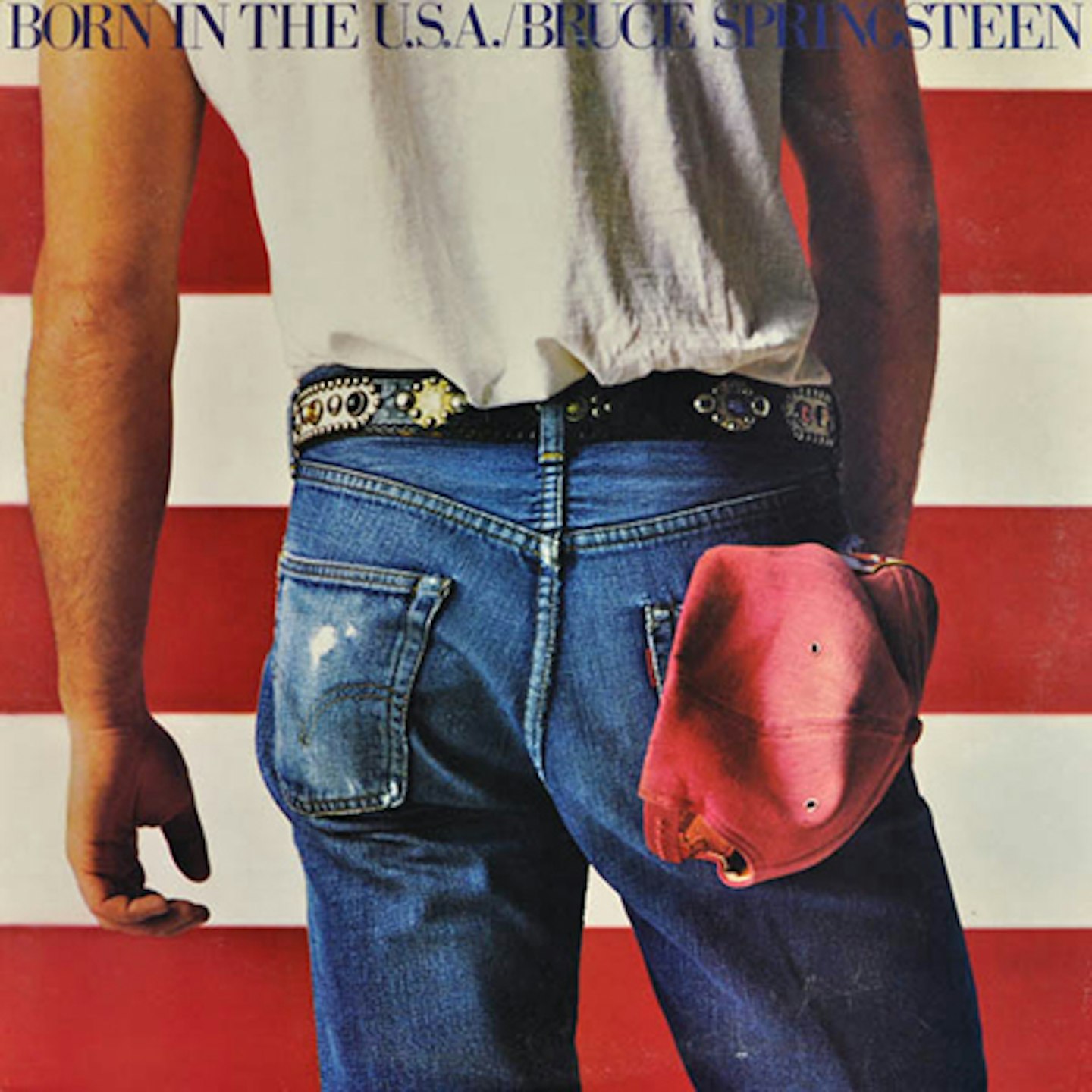 Despite having sold nearly 28 million copies, Born In The USA might be the oddest album in Springsteen's canon. Beyond the extensively reworked title-track, which grew out of the protracted 'Electric Nebraska' sessions at New York's Power Station between January 1982 and June 1983, the majority was recorded rough-and-ready, Springsteen's bare Creedence chords bolstered by Danny Federici's Leslie'd Hammond, the eastern drone of Roy Bittan's Yamaha CS80, Max Weinberg's super-miked drums and Clemons' ghostly sax, together lending a 'roid-rage unreality and psychopathic remove to the wretched characters inside the deceptively bright pop nightmares of I'm On Fire, Dancing In The Dark and Cover Me.
4
The River
COLUMBIA 1980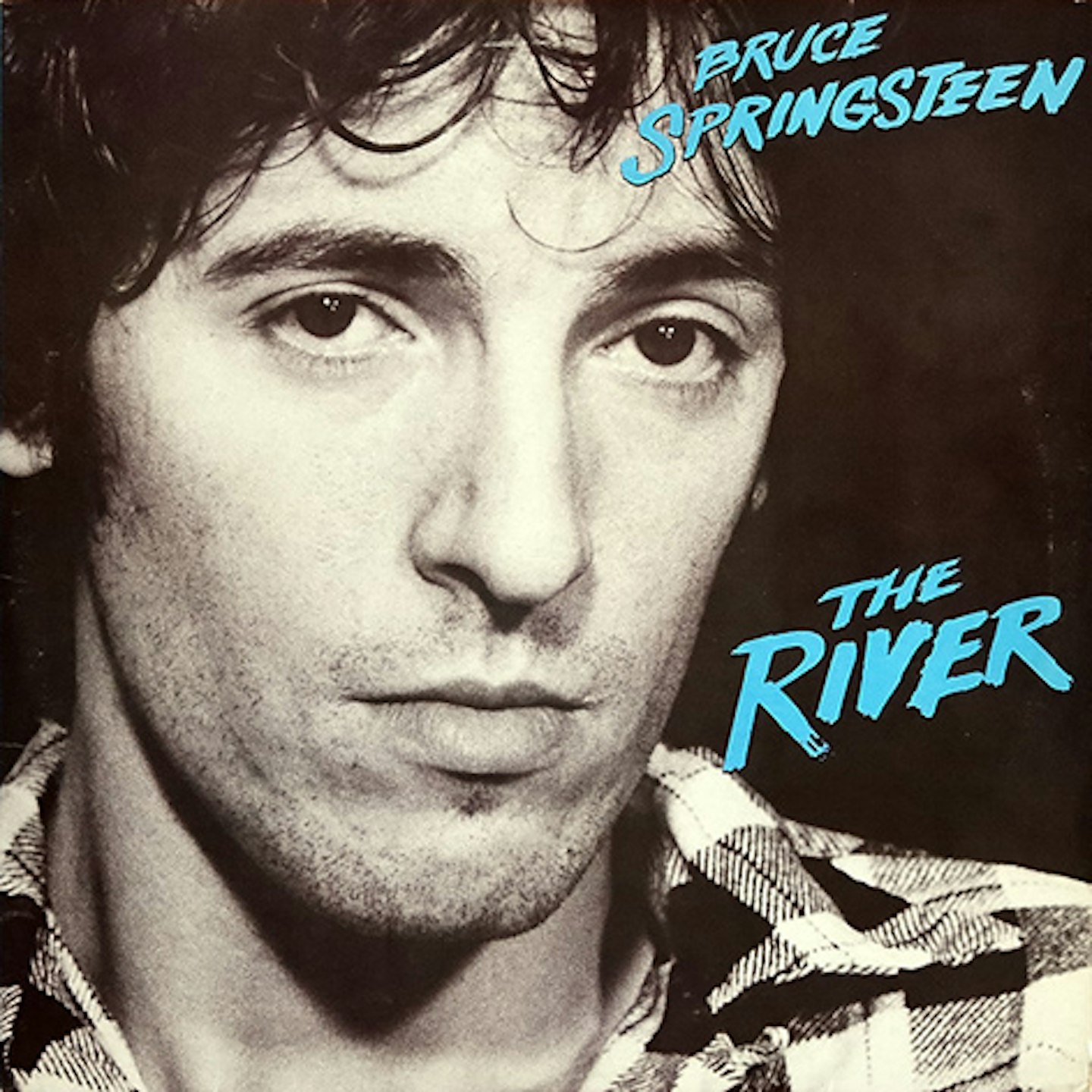 A double-album of leftovers from the protracted sessions for Darkness On The Edge Of Town, Springsteen's fifth began partly as a sop to guitarist Steve Van Zandt, incredulous at Bruce's ability to create and discard three-minute pop gold. The River's surface glistens with such joyous AM radio throwbacks as Sherry Darling, Crush On You and Ramrod, yet in its dark depths lurk bleak defeated narratives like Independence Day and Stolen Car. Album closer Wreck On The Highway points to the unreliable narrators of 1982's Nebraska while the existential chest-beating of Hungry Heart can now be seen as the faultless blueprint for the triumphant dissociative pop of 1984's Born In The USA.
3
Born To Run
COLUMBIA 1975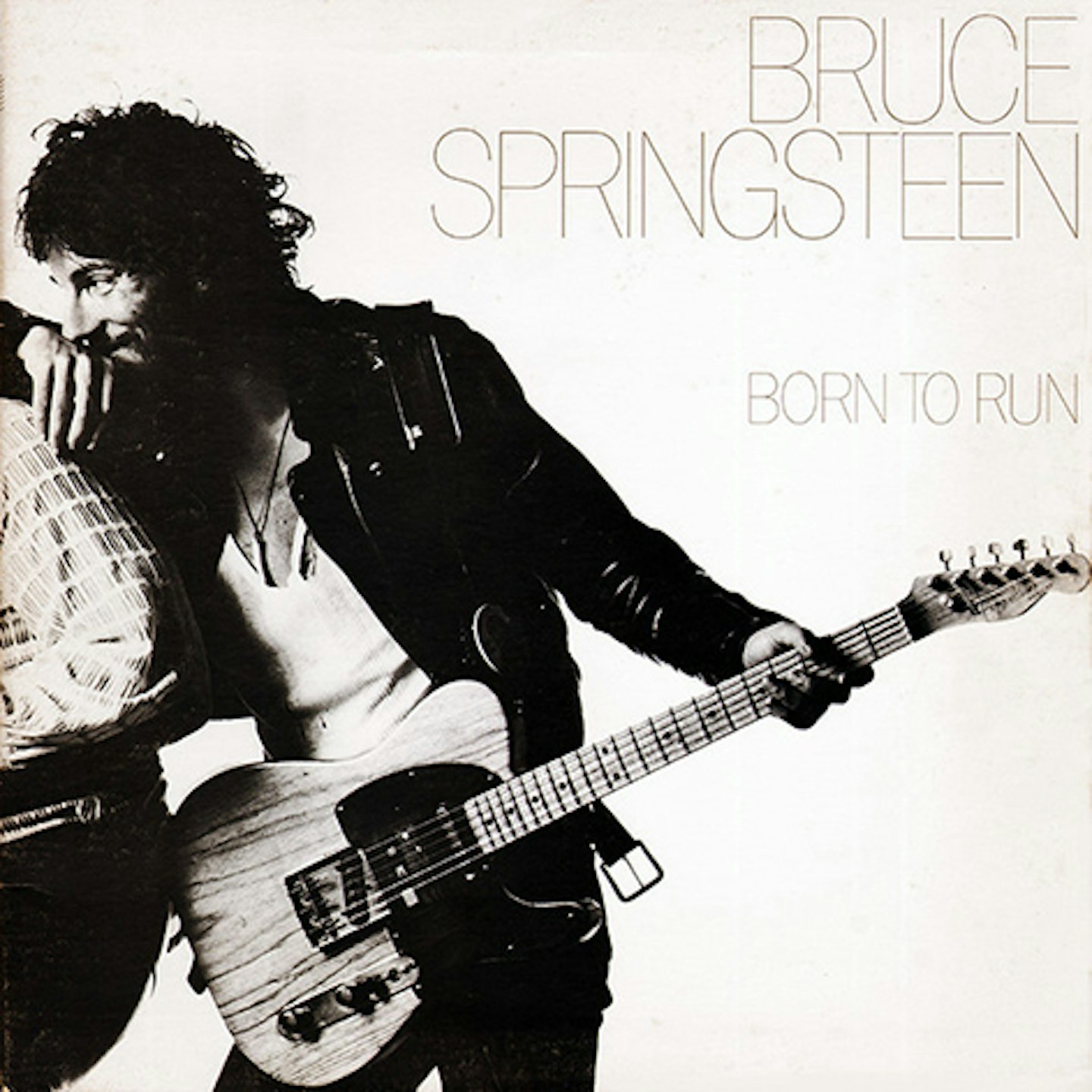 Following two acclaimed flops, Springsteen and newly assembled E Street Band spent 18 months trying to capture the epic blue-collar fantasies in the singer's head. It had begun as a kandy-koloured flame-job, with orchestra, choirs and revving engines, but journalist and future manager Jon Landau helped a manic Springsteen and miserable band to strip the beast down, allowing Roy Bittan's piano, Clarence Clemons' King Curtis lamentations and Bruce's own autobiography to install the pop urgency with a melancholy truth, where every joyous call for small-town escape (Thunder Road; Born To Run) is answered with a city-limits stop-sign of surrender (Backstreets; Jungleland).
2
Nebraska
COLUMBIA 1982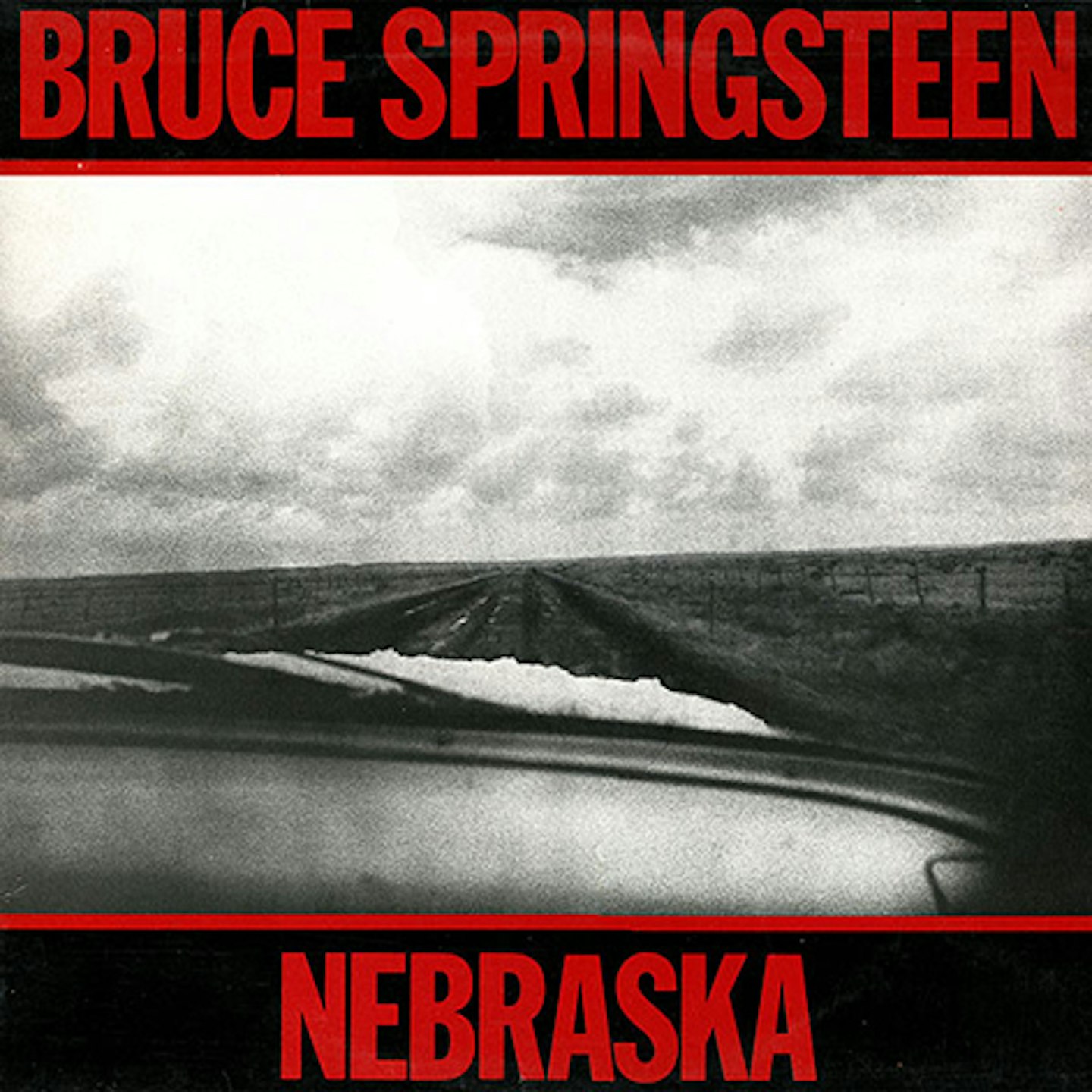 The troubled nighttime visions that peppered The River spilled onto the 4-track Portastudio demos Springsteen recorded in his Colts Neck, New Jersey home on January 3, 1982. Although intended as a speedy E Street Band teaching-aid, it's difficult to imagine what the group made of Springsteen's resultant grey cassette. Recorded just days after President Reagan's first State of the Union address, Nebraska's brooding folk narratives utilise guitar, harmonica, mandolin, organ and the fevered spirits of Hank Williams Chuck Berry and Dostoyevsky, to craft a keening bare-boards howl of fear, loneliness and desolation, the displaced ghosts of America's outlaw past calling out for a kind of strange atonement.
Deliver Me From Nowhere Reviewed. Read MOJO's verdict on the inside story of Bruce Springsteen's 1982 masterpiece Nebraska
1
Darkness On The Edge Of Town
Columbia 1978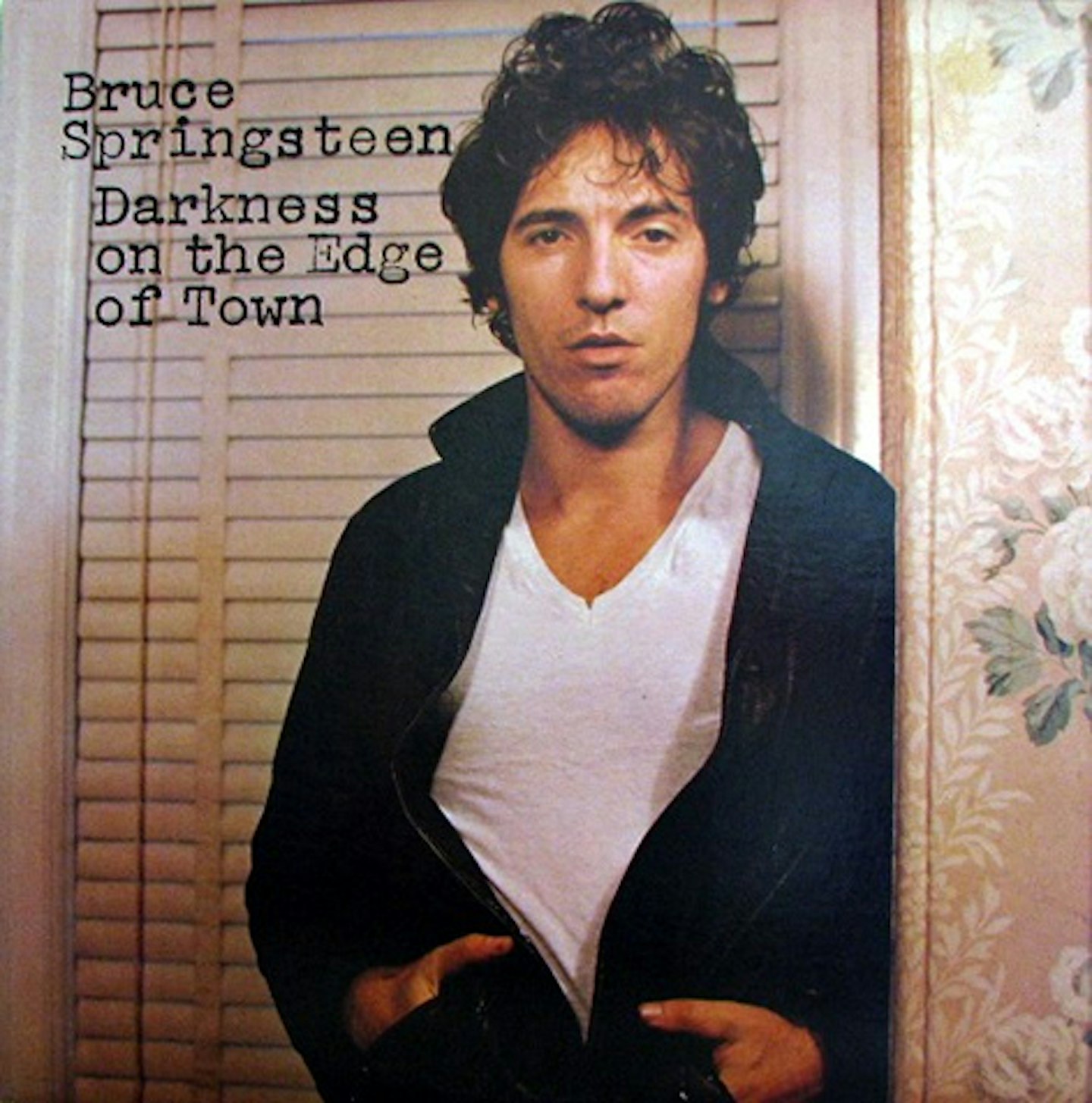 Blindsided by success, kept from the studio by legal battles with former manager Mike Appel, the 27-year-old Springsteen locked himself and a breadline E Street Band in his New Jersey farmhouse and began disassembling Born To Run's B-movie romance and Wall Of Sound production. With pop candy held back for The River, Darkness became a cracked vessel for the dusk-hour thoughts of Born To Run's hometown heroes. From the upbeat defiance of Badlands to the dragstrip requiem of Racing In The Street, here were teenage rebellion and high-school dreams turned inward, Springsteen's arid widescreen production imbuing every tragic narrative with what he would later describe as "austere, apocalyptic grandeur".
BECOME A MOJO MEMBER today and receive every new issue of MOJO on your smart phone or tablet to listen to or read. Enjoy access to an archive of previous issues, exclusive MOJO Filter emails with the key tracks you need to hear each week, plus a host of member-only rewards and discounts.