DURING A FRONTLINE CAREER THAT LASTED LITTLE OVER THREE YEARS, Jimi Hendrix had an extraordinary and lasting impact. His music fast-tracked pop into rock, while his image, akin to a counterculture Che Guevara, defined the romantic guitar hero. He worked incessantly, both on stage and in the studio. Yet prior to his shocking death in September 1970, he'd made just four complete albums, including one – Band Of Gypsys – he didn't want released at all.
There have since been more than 50 albums bearing his name. Of course, Hendrix's stature is such that, like da Vinci's jottings, there's a case to be made for most of them. But a series of contractual wrangles – a blight even during his lifetime – have seen control of the catalogue pass from label to label; from producer Alan Douglas, who during the '70s controversially fleshed out material with overdubs, to, in 1995, the Hendrix family. Though more commercially minded (Hendrix golfballs, anyone?), Experience Hendrix has handled the catalogue well, calling in the experts, upgrading key titles, keeping the work alive with themed archive releases and securing Hendrix's reputation for future generations.
One of the best is 2018's deluxe, 50th anniversary edition of Electric Ladyland, the pivot on which Hendrix's career swung. Released in October 1968, just two years after he'd quit the US R&B club scene to join producer Chas Chandler in London, Ladyland consigned the boa-wearing, guitar-burning showmanship of his first year in England to history. Chandler was gone too, leaving Hendrix to take off on a sonic crusade for love and peace. Battling against indecision and perfectionism, he never reached the destination. "When I die," he said, "just keep on playing the records." He had no idea just how many there would be...
MOJO'S NEW JIMI HENDRIX SPECIAL IS ON SALE NOW, MORE INFO HERE!
10. Jimi Hendrix
Blues
EXPERIENCE HENDRIX/SONY 1998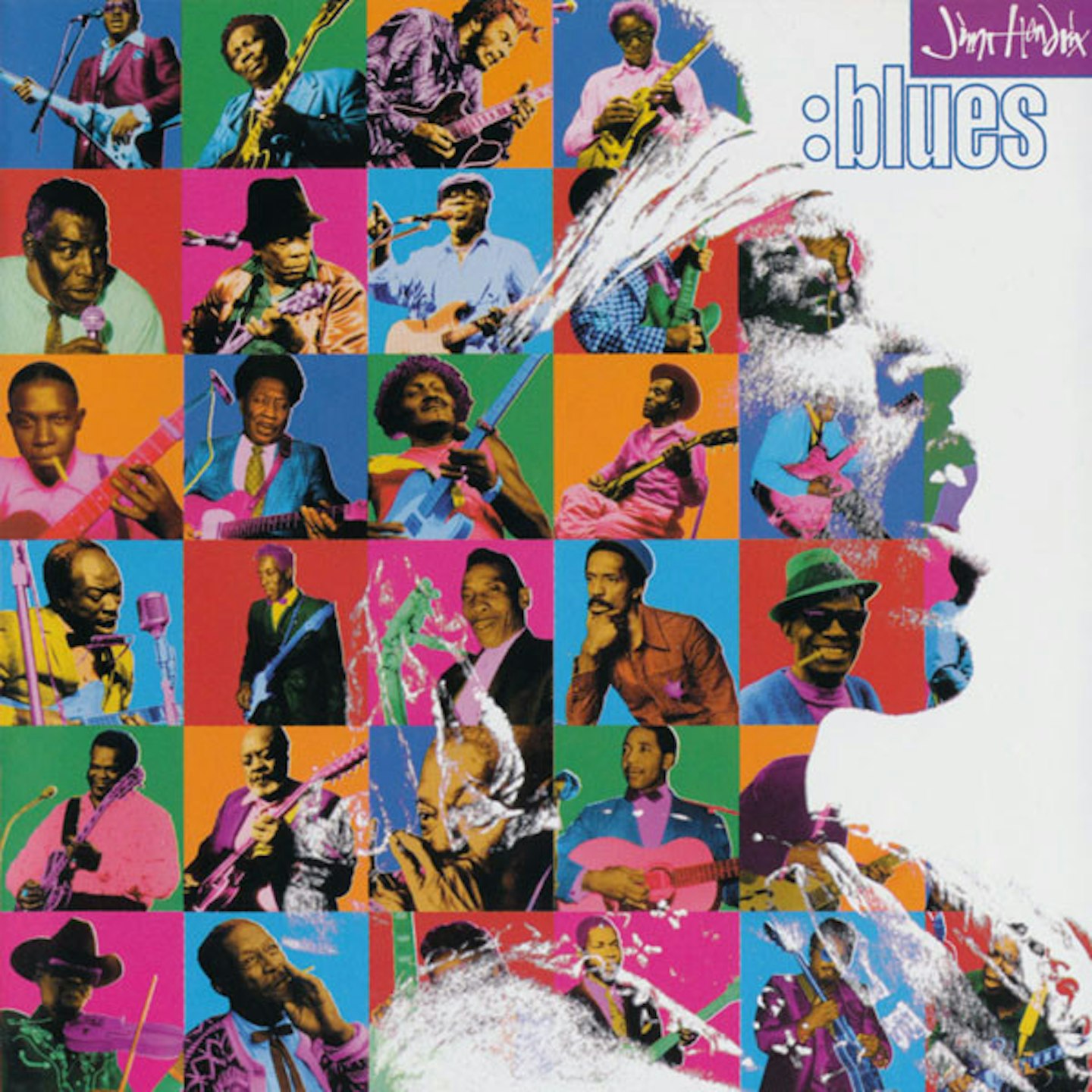 Whether creating music for the cosmos, or healing sounds for a battle-torn Earth, Hendrix invariably began with the blues. It was the place he was most comfortable with, the springboard for numerous stress-busting studio jams and live workouts, and the root of much of his best-loved work. That's why this themed set, initially compiled by Alan Douglas, and then picked up by Experience Hendrix, works. Topped and tailed by two astonishing and wildly contrasting acoustic/electric versions of Jimi's own Hear My Train A Comin', Blues also salutes the founding fathers, notably Muddy Waters (Mannish Boy), Elmore James (Bleeding Heart) and Freddie King (Jam 292).
9. The Jimi Hendrix Experience 
The Jimi Hendrix Experience
EXPERIENCE HENDRIX/SONY 2000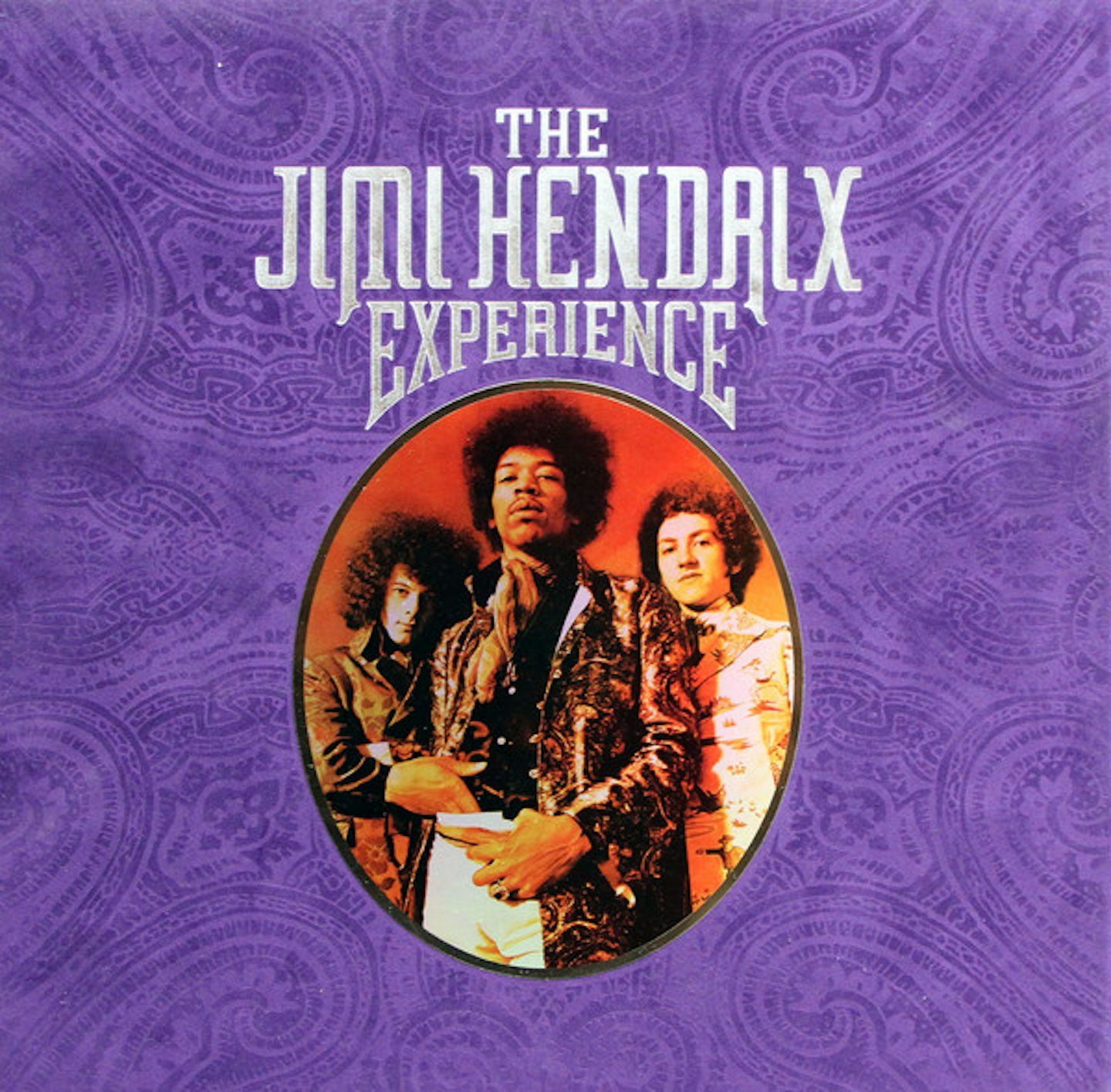 From the Experience's first, brief tour of France in October 1966, to Hendrix's last studio session on August 20, 1970, this 60-track, four-disc box set is the ideal starter pack for those wanting to go deeper. If most titles and performances are familiar, the set still packs surprises. Hearing Hendrix crack up at the start of the debut single, Hey Joe, is a primer for many variations on studio material dotted throughout the set. Neatly balanced between live and studio takes, it includes an indispensable track-by-track breakdown, a feature of all the Experience Hendrix releases.
8. Jimi Hendrix
South Saturn Delta
EXPERIENCE HENDRIX/MCA 1997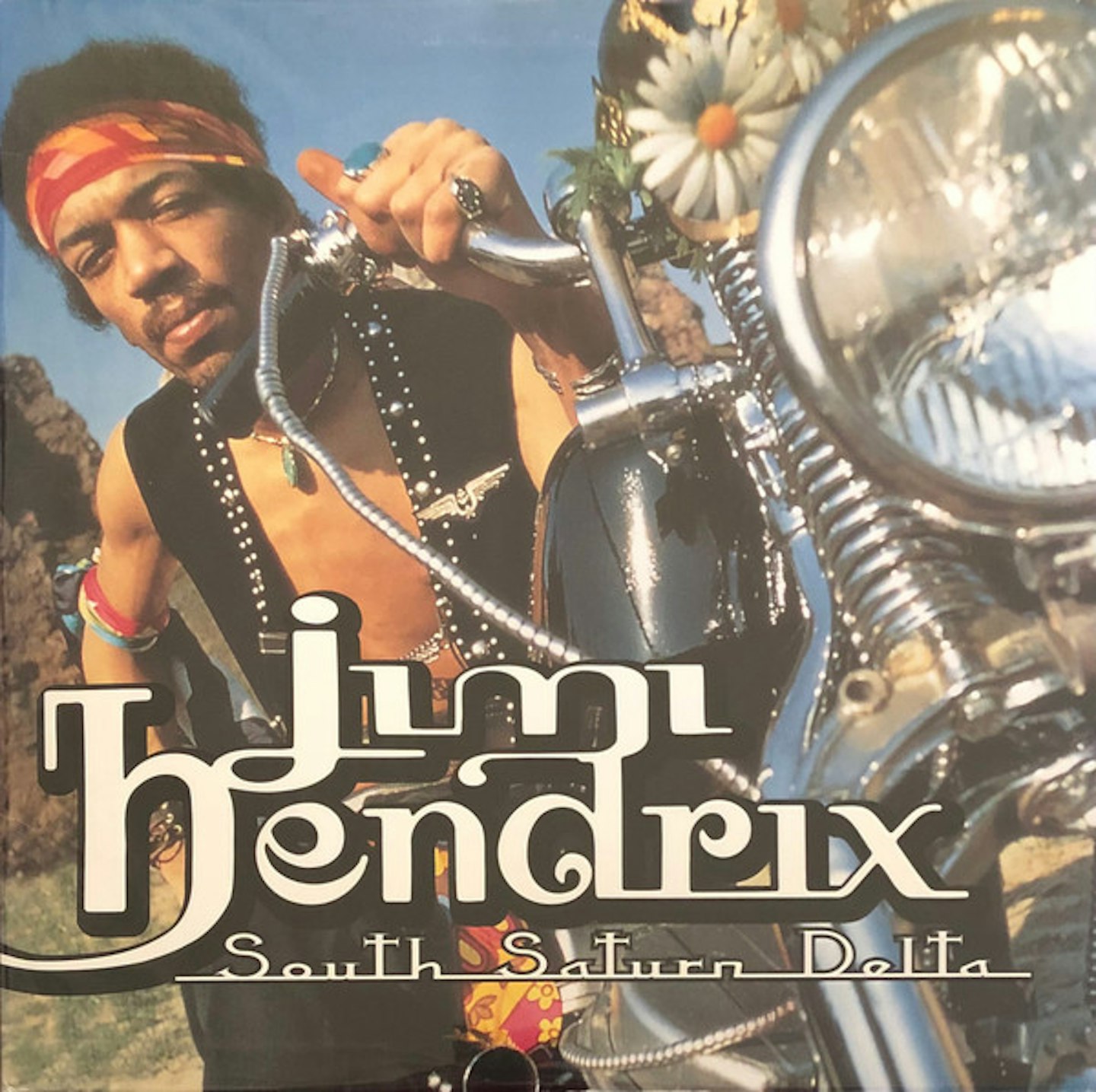 Within three years of Hendrix's death, Rainbow Bridge, War Heroes and Loose Ends had all ventured indiscriminately into the archive. Despite claims at the time that the pot was empty, the digging has never stopped. South Saturn Delta, probably the most essential single disc potpourri, illustrates why. Roughly chronological, it delivers hefty studio blow-outs (Midnight, Tax Free), delicate solo demos (Little Wing, Sweet Angel), one tripped-out B-side (The Stars That Play With Laughing Sam's Dice) and glimpses of the sunshine music from his final months (Pali Gap). Best of all is Look Over Yonder, Hendrix's first, forceful step on the road to that elusive fourth album.
7. The Jimi Hendrix Experience 
BBC Sessions
EXPERIENCE HENDRIX/MCA 1998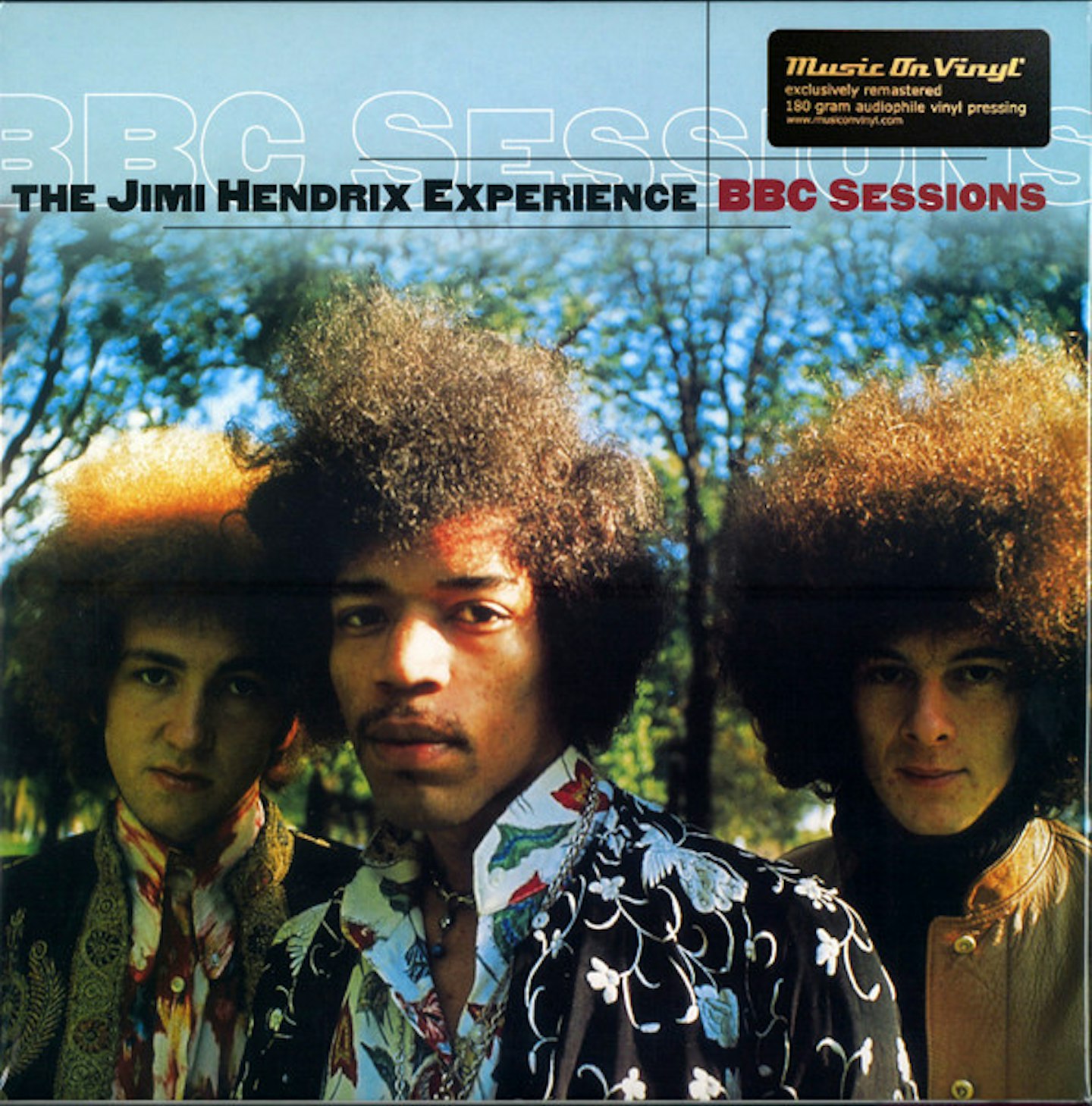 For the raw, live Experience sound taped under studio conditions, this perfectly complements the first two LPs. Amid a glut of alternate versions are a memorable off-script performances. Catfish Blues, an early concert regular, hotly anticipates Voodoo Child. There are high-spirited versions of Day Tripper and Dylan's Can You Please Crawl Out Your Window? and a cracking, JHE-style Radio 1 jingle. Driving South (in three versions) shows why Hendrix's arrival in London left a generation of British blues boomers crying into their Clapton Is God T-shirts. An early run at Hear My Train A Comin' signposts the future.
6. Jimi Hendrix
Live At The Fillmore East
MCA 1999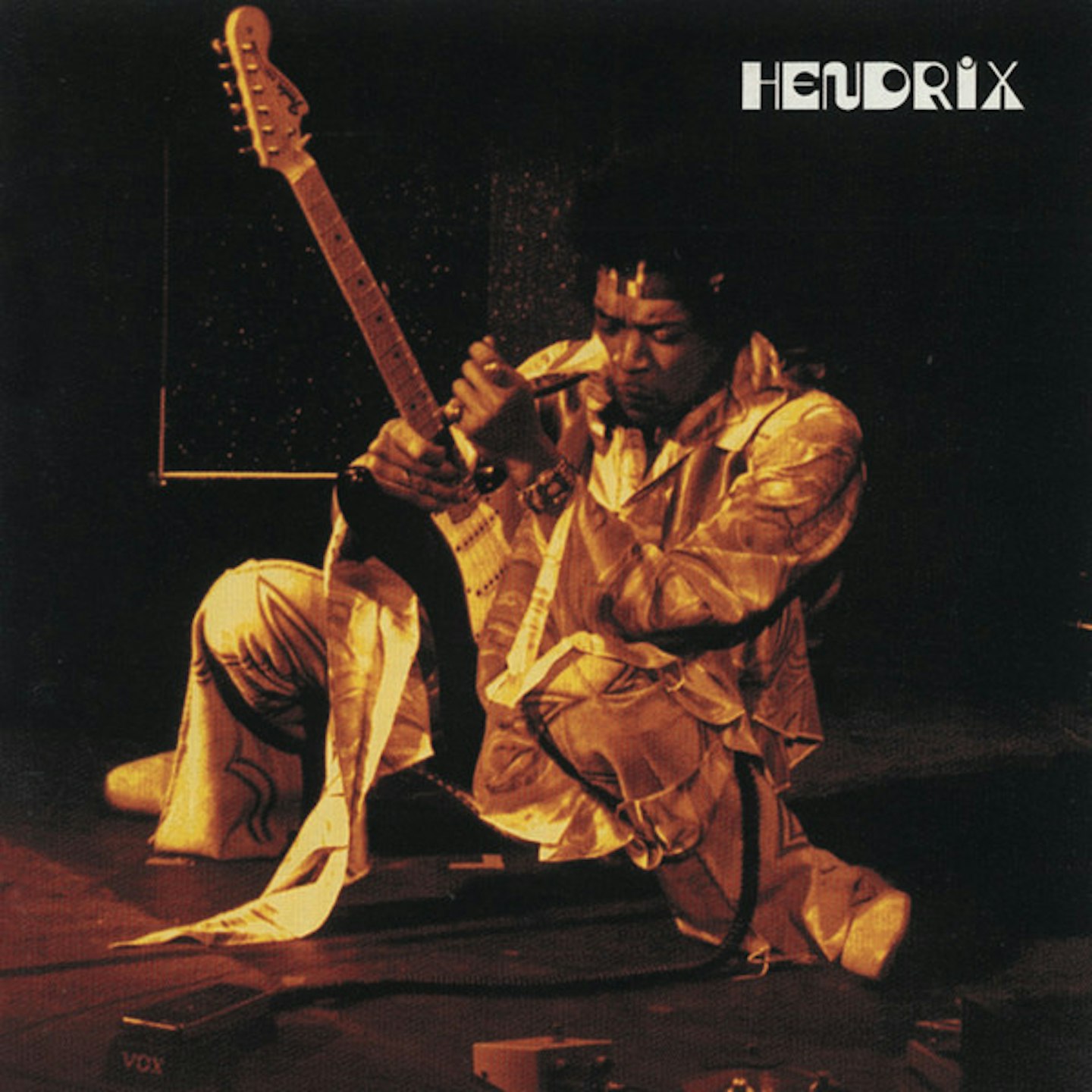 The last album issued during Hendrix's lifetime, Live At The Fillmore East documented performances recorded over the 1969/70 New Year period. More contractual obligation than genuine showcase, the venture remains a key part of Hendrix's story. Backed by his Band Of Gypsys, R&B vets Buddy Miles on drums and bassist Billy Cox, the guitarist/crusader adopts a new guise and sound to reach out to the black community. Power Of Soul is the message; old material like Wild Thing sounds more like baggage. Machine Gun, here in two versions, is the centrepiece, where Hendrix's frustrations – with the world, his music, himself – are all set loose with astonishing ferocity.
5. Jimi Hendrix 
Live At Monterey
EXPERIENCE HENDRIX/MCA 2007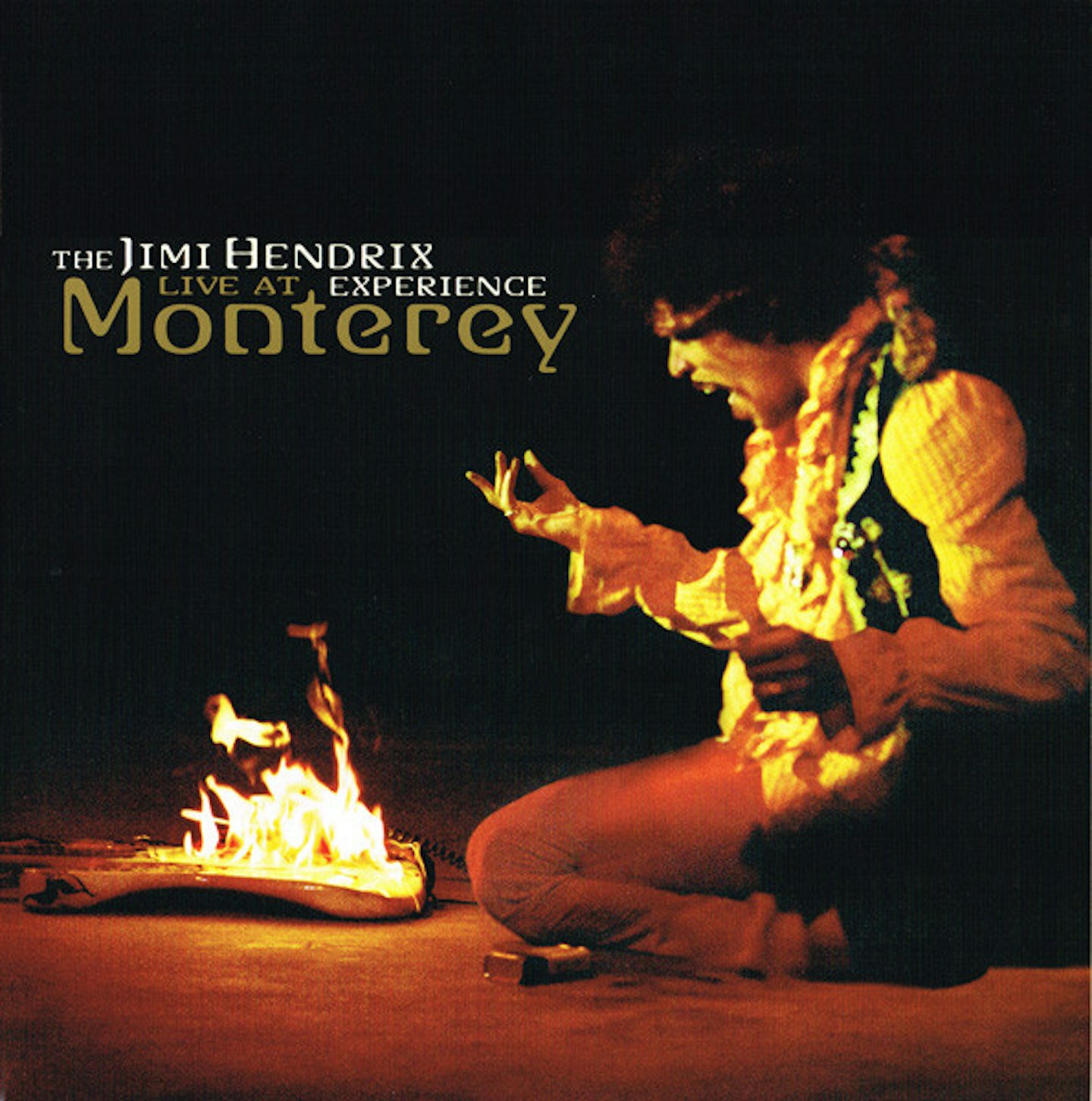 Having risen to prominence in Europe, Hendrix made his American homecoming in June '67, at a festival built largely around the new psychedelic acts emerging on the West Coast. The Who, Otis Redding, Janis Joplin and Ravi Shankar all made career-defining performances at this event. Yet Hendrix stole the show with a magisterial display unlike anything previously witnessed on a stage. The opening Killing Floor was a 12-bar relit with the force of a tornado. Hendrix forgot a verse of Dylan's Like A Rolling Stone yet still made the song his own. Then there was that climactic Wild Thing, complete with ritualistic smash-and-burn of his hand-painted, sexualised Stratocaster.
Pete Townshend vs Jimi Hendrix: The Who Backstage At Monterey
4. Jimi Hendrix
First Rays Of The New Rising Sun
EXPERIENCE HENDRIX/MCA 1997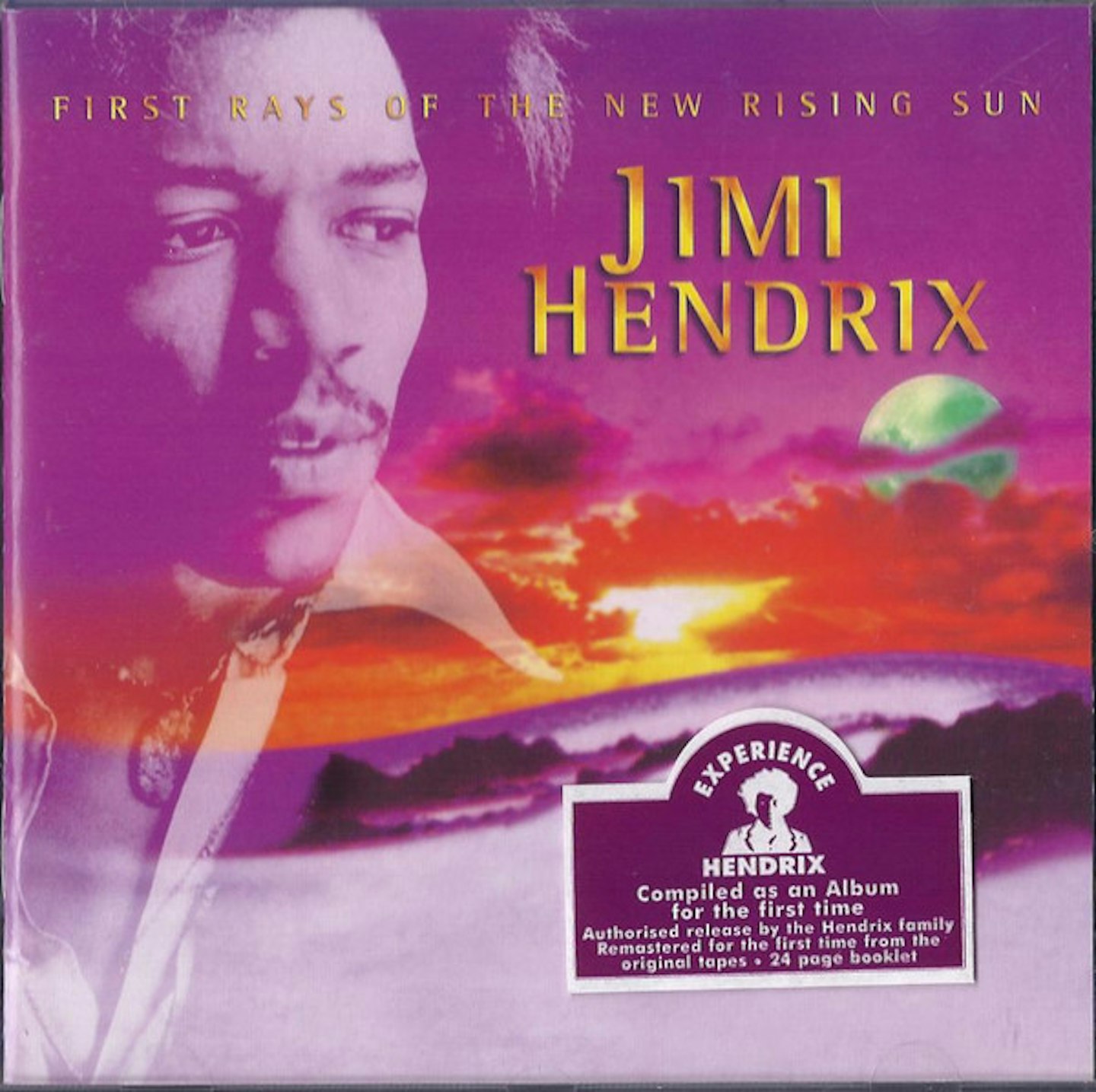 With Electric Ladyland newly on record shop shelves, Hendrix returned to the studio to begin work on a fourth album. He was still tinkering with mixes and track-listings when he died. But that hasn't stopped others from trying to piece one together. Following 1971's The Cry Of Love and the 1995 CD, Voodoo Soup, First Rays provides the best argument yet for the validity of Hendrix's creative regeneration – uplifting, accessible work that he called "free soul". Songs like Freedom and Ezy Rider stayed close to the countercultural dream; Earth Blues, Drifting and most notably Hey Baby aspired towards a higher, more spiritual power.
3. The Jimi Hendrix Experience 
Electric Ladyland
TRACK 1968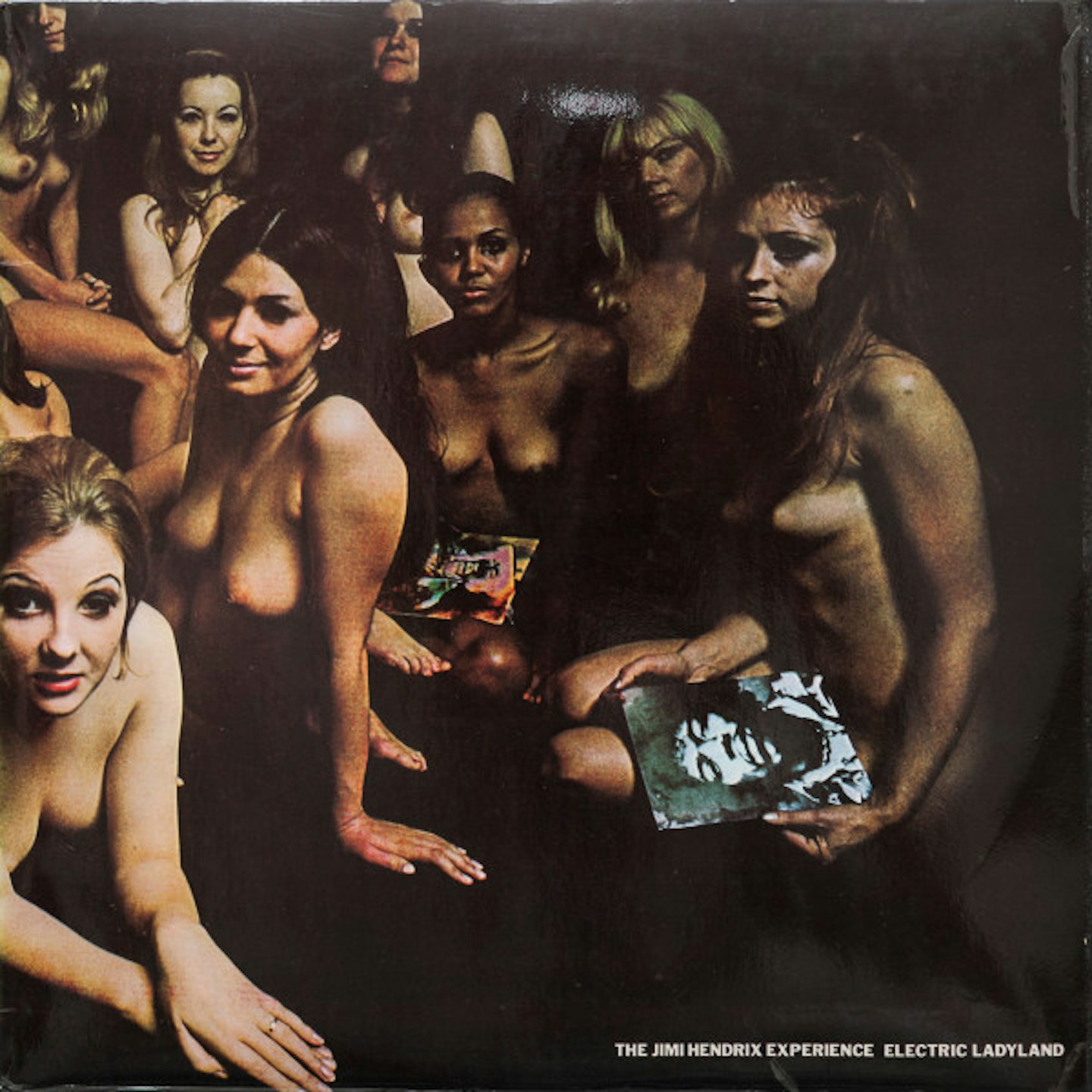 This is where psychedelia went prog, pop aspired to classical heights and rock fell in with soul. In short, it's Hendrix going the full Picasso. Newly installed in the Record Plant, New York's pioneering 12-track studio, he spent hours, often with heavy friends (Casady, Winwood), exploring various shades of sound, from the epic and visionary (1983…) to the deepest, loudest rock blues ever committed to tape (Voodoo Chile). While Hendrix spoke of creating music in 3D, an exasperated Chas Chandler walked out midway through the sessions. But Hendrix was proved right: the resulting double set, now newly remixed and expanded, remains a rock cornerstone.
2. The Jimi Hendrix Experience 
Axis: Bold As Love
TRACK 1967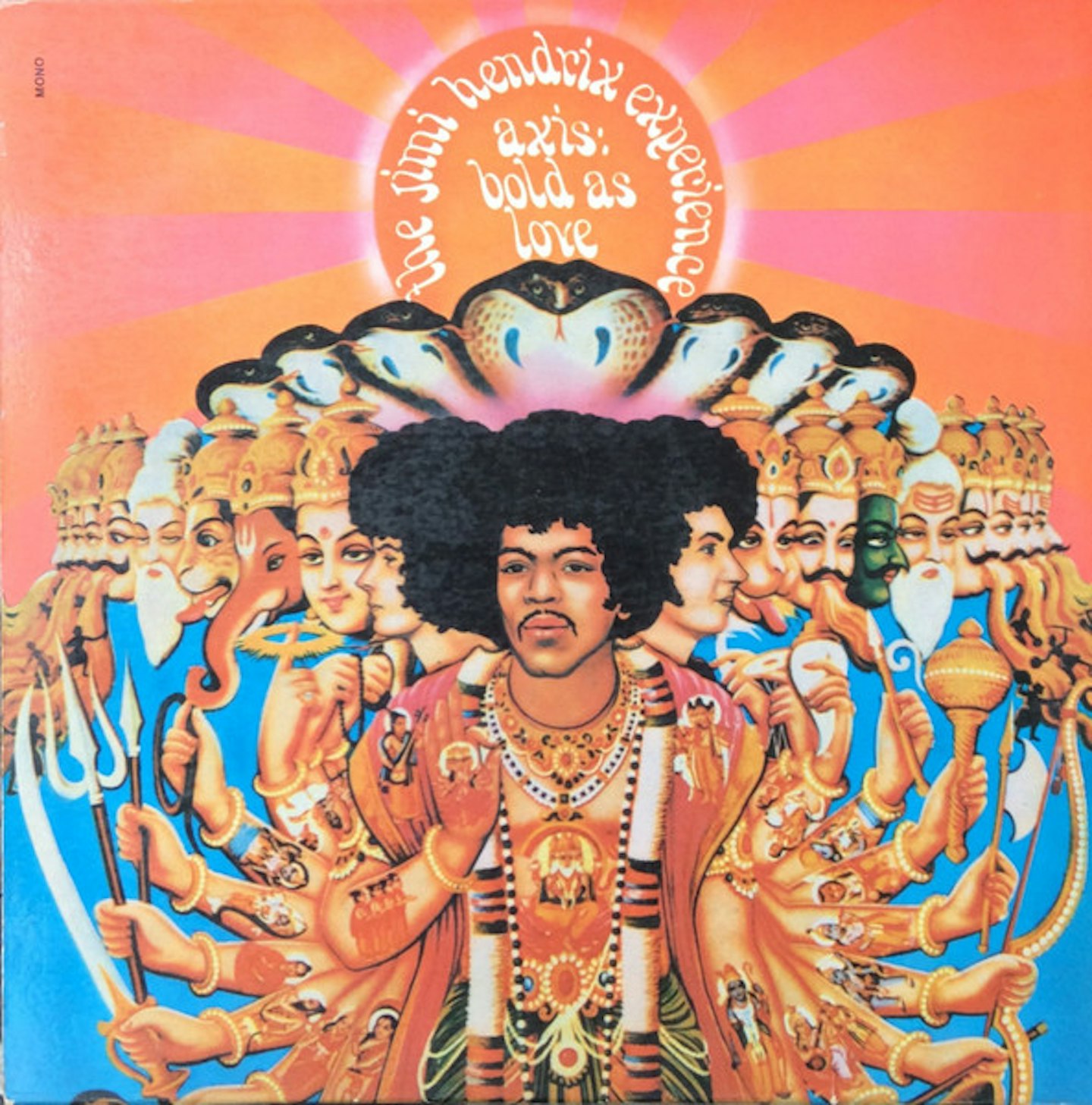 While the debut album had been a frontal assault, follow-up Axis unveiled a more nuanced, melancholic Experience. Up From The Skies, Castles Made Of Sand and One Rainy Wish were what Hendrix called "peace of mind songs". The sweet-voiced Little Wing, with its glockenspiel setting, was evidence of Hendrix's growing songwriting mastery, while Spanish Castle Magic and the Cream-like Little Miss Lover revealed new levels of sophistication in the power trio's sonic assault. Meanwhile, the [original album's] two side-closing big-hitters, If Six Was Nine and Bold As Love, suggested a new desire to reflect on the cultural warfare happening on the streets.
1. The Jimi Hendrix Experience 
Are You Experienced
TRACK 1967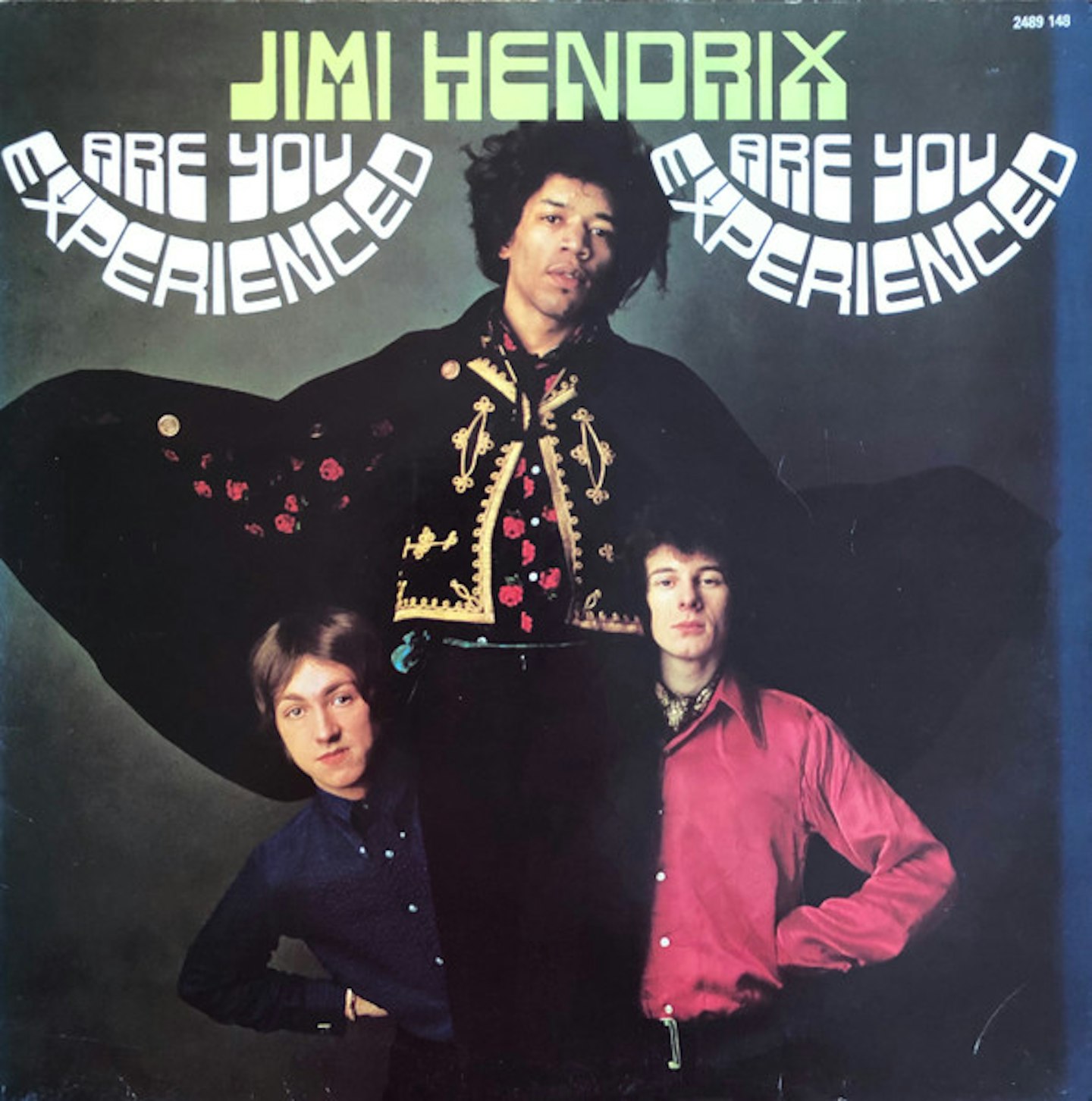 This, even more than Sgt. Pepper's Lonely Hearts Club Band, was the long-player on which the rock revolution was founded. In its wake, everyone, from The Beatles and The Rolling Stones – who'd caught the Experience in the intimate setting of London's club scene – to the psychedelic West Coast and a bubbling-under blues rock scene, suddenly got serious. Drummer Mitch Mitchell and bassist Noel Redding cracked a pace for their debut like The Who riding a thunder-storm. But it was Hendrix, seemingly a natural-born guitar virtuoso with a sensual voice that could stray into nonchalance, who was the revelation. Sounding every bit the complete artist, he made drone rock (Love Or Confusion), cosmic rock (3rd Stone From The Sun) and riff rock (Manic Depression) his own.
MOJO'S NEW JIMI HENDRIX SPECIAL IS ON SALE NOW, MORE INFO HERE!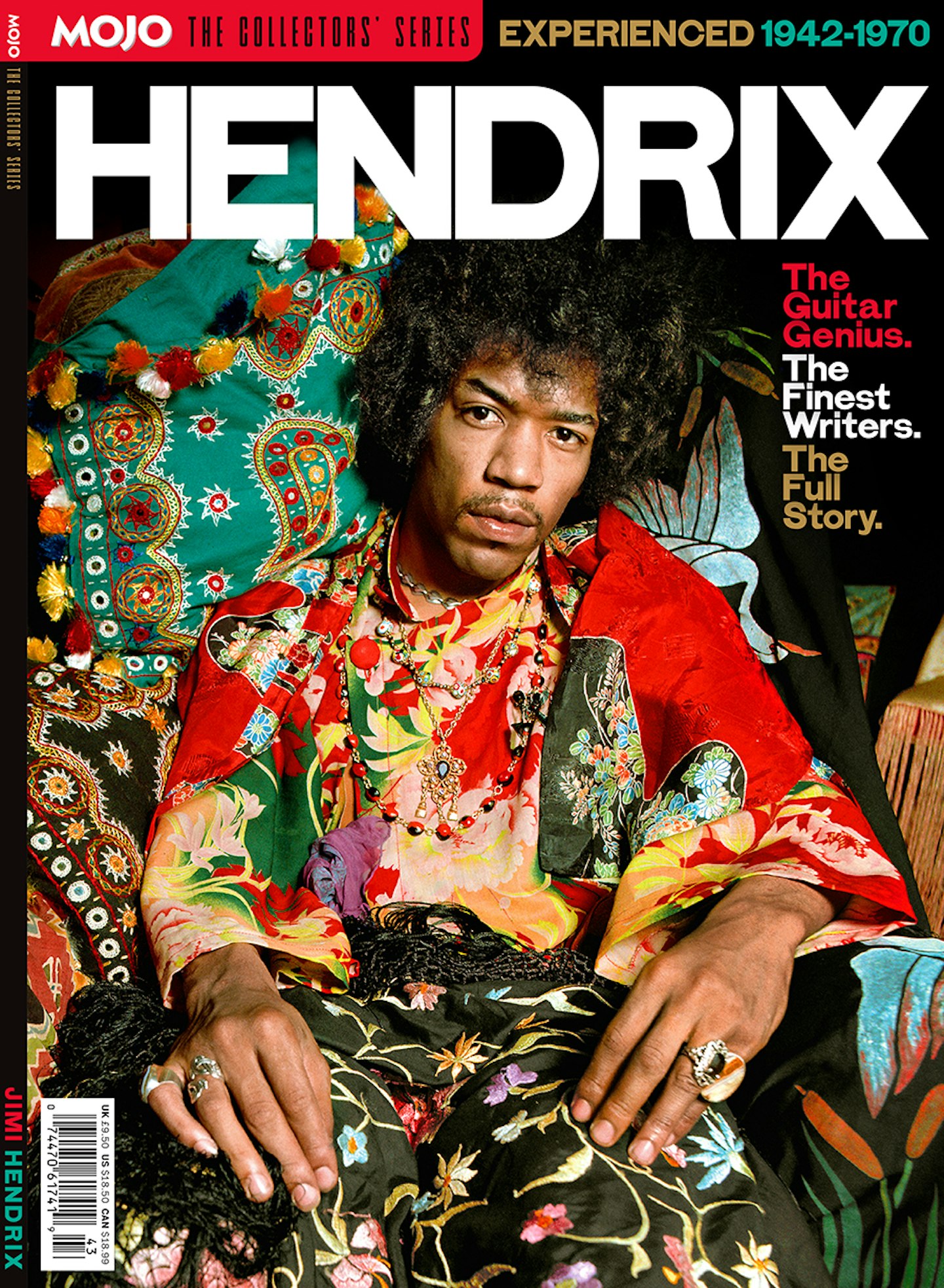 BECOME A MOJO MEMBER today and receive every new issue of MOJO on your smart phone or tablet to listen to or read. Enjoy access to an archive of previous issues, exclusive MOJO Filter emails with the key tracks you need to hear each week, plus a host of member-only rewards and discounts.