He was as mortal as the rest of us, yet few of us publicly vow that we "want to be a force for good" like John Coltrane did. Initially he was just another young saxophonist who came of age in the 1940s, heavily influenced by Charlie 'Bird' Parker and the alto king's long, dexterous, rapid-fire bursts of notes. Trane worked with masters like Dizzy Gillespie and honked with rhythm & bluesologists like Eddie 'Cleanhead' Vinson. His first professional recording was in 1949, but it wasn't until his on/off association with trumpet titan Miles Davis from 1955 through 1960 that the broader jazz base took notice.
With Miles, he recorded classic LPs 'Round About Midnight, Milestones and the best-selling jazz album of all time, Kind Of Blue. When Trane's heroin addiction and drinking caused a rupture twixt him and Davis in '57, the High Priest Of Bebop Thelonious Monk took him under his cowl at New York's Five Spot. The younger man cleaned up and thrived, soon returning to Miles and also recording as a solo artist.
His skill as a tenor and soprano saxophonist remains unparalleled, with an immediately recognisable full tone that brimmed with a life force and shook the walls with a single note. When that note was strung together with dozens of others in a short phrase, the impact was dazzling. "This country has not produced a greater musician," noted music scribe Edward Strickland in 1987. Trane's focused sense of higher – yes, spiritual – purpose further distinguished him. In the 10 years between 1957 and his death from liver cancer in 1967, he grew from mainstream jazz artist to leader of the avant-garde to beyond-musical shaman. "The first time I heard John Coltrane, the sound of his tenor sax seared through my chest like a white hot poker," Byrds co-founder Roger McGuinn told MOJO in 2017. "I was hooked." We wager anyone new to Trane would feel the same...
10.
John Coltrane
Blue Train
Blue Note, 1957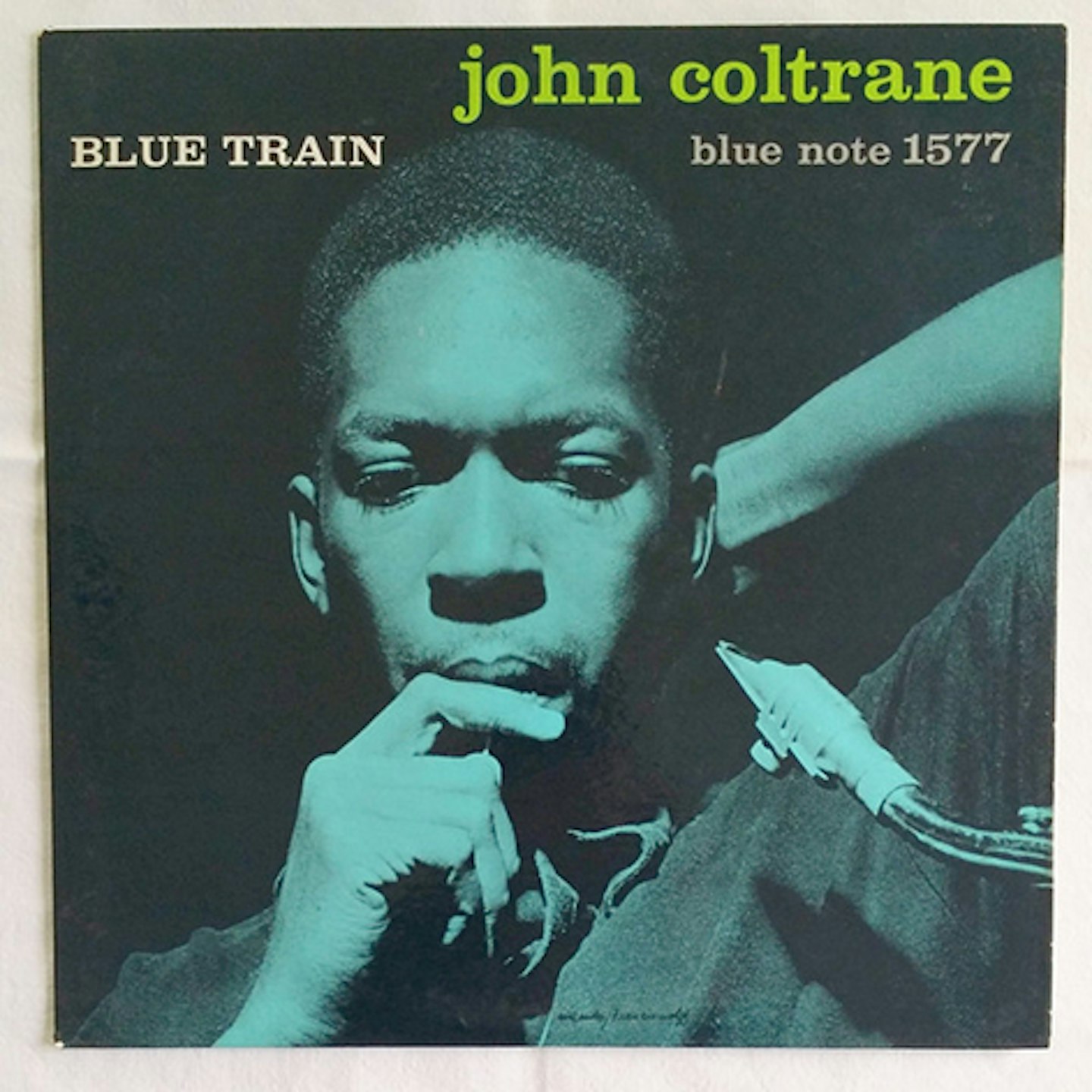 Coltrane's first future-classic album as leader and an early example of his signature "sheets of sound", a term coined by journalist Ira Gitler and the most quoted phrase in Trane's career. Gitler defined it as an "exhilarating intensity of rapid exigent runs". Four of the five cuts are Trane originals that established him as a superlative composer. The dramatic title track is a jazz classic – a brassy blues co-driven by the composer on tenor, trumpeter Lee Morgan and trombonist Curtis Fuller. Fifty-seven years after its release, Blue Train endures as a masterpiece, audibly filled with Coltrane's self-confidence and power of expression.
9.
Thelonious Monk Quartet With John Coltrane
At Carnegie Hall
Blue Note, 2005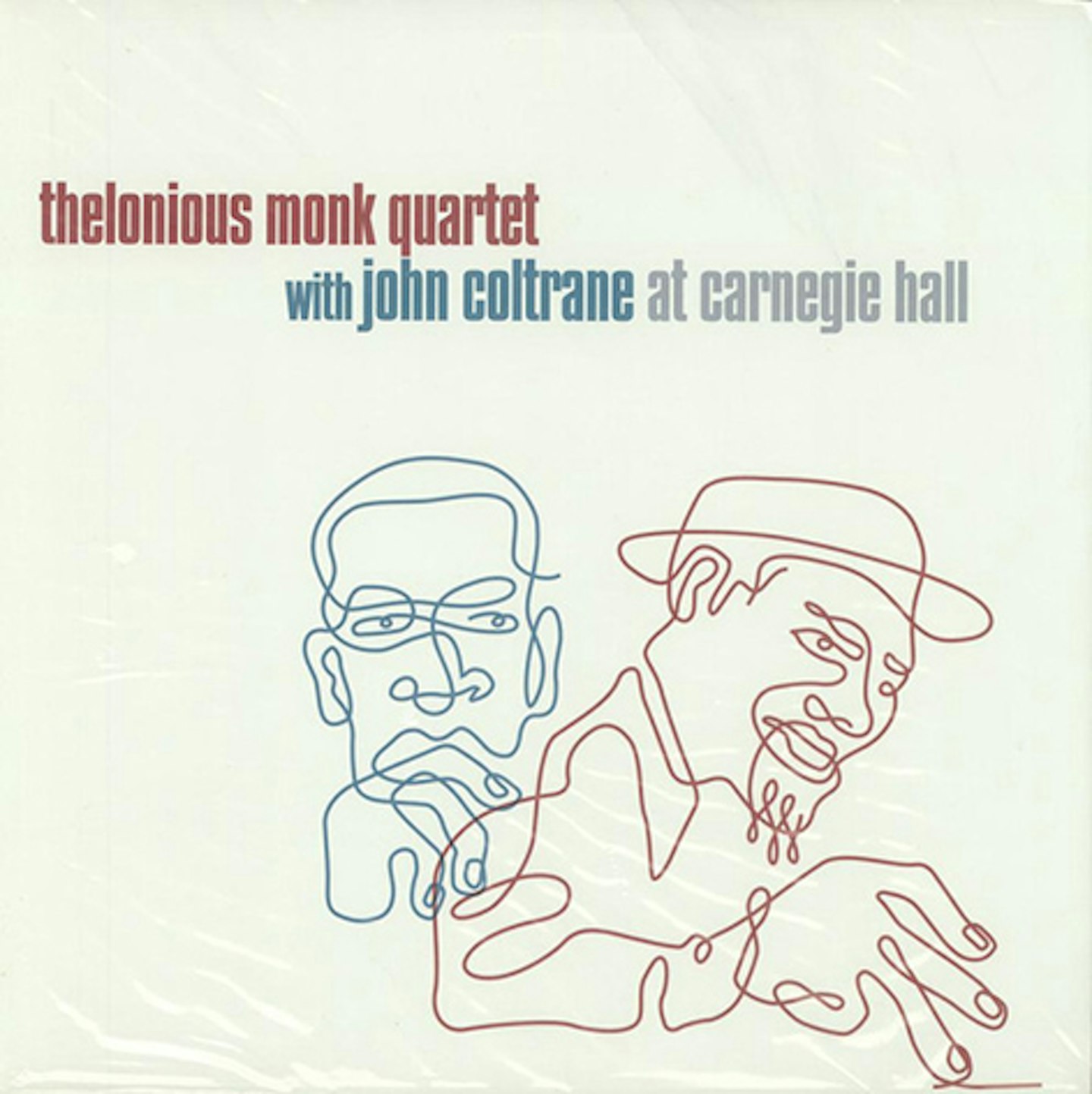 There are too few recordings of Trane with Monk, but all are first-rate. You chose this one because of its remarkable provenance, because although it was recorded in 1957, the tape was left forgotten and mouldering and in fact was not rediscovered and released until 2005 whereupon ravenous fans – to put it mildly – became delirious with joy. The sound is bell-clear and both masters are at game-top. Trane spent countless days practising with Monk at the pianist's crib and it shows in their relaxed-but-tight performances of the latter's originals. Thelonious tickles playful arabesques and polyrhythms on the 88s while Trane and the rhythm section have his back.
8.
John Coltrane
Soultrane
Prestige, 1958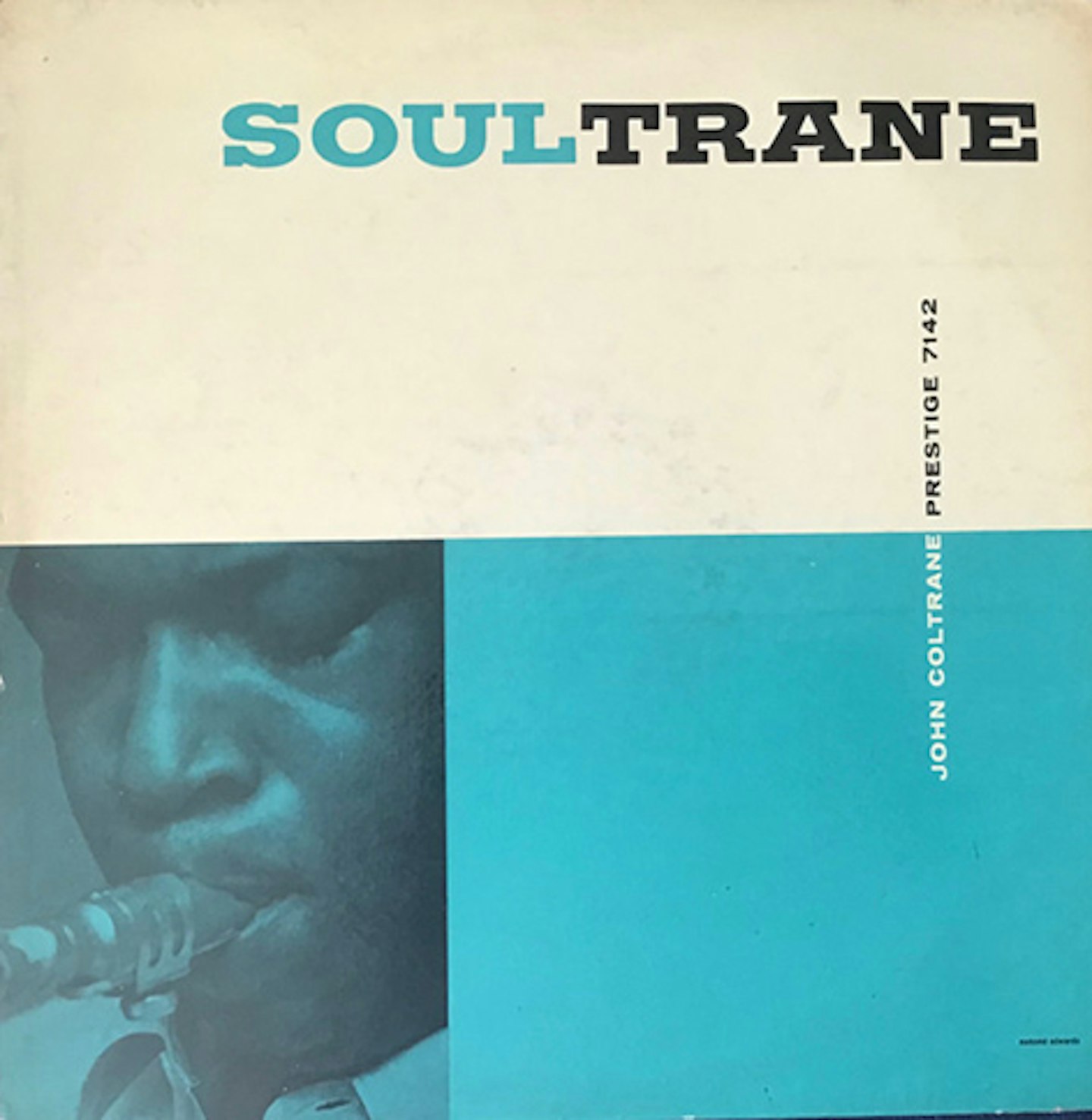 Coltrane's fourth studio album as leader mostly comprises ballads and mid-tempo struts, but the unsurpassed regal tone of the tenor – and those sheets – elevate Soultrane even above the ubiquitous excellence of that era's hard bop. Trane cruises the stratosphere at the outer limits of the upper register in Billy Eckstine's ballad I Want To Talk About You – a wonderful reminder that he was as unique a balladeer in the grand tradition as he was a fearless experimentalist. On the record's one race-horse, Irving Berlin's Russian Lullaby, Coltrane bursts at the seams, ceaselessly pushing the envelope of sonic possibility – a preview of the future when he'd shred said envelope.
7.
The Miles Davis Quintet feat. John Coltrane
All Of You: The Last Tour 1960
Acrobat, 2014
If not the leading man, Trane was the second lead on Miles Davis's Milestones and Kind Of Blue in 1958 and '59. On these two groundbreakers, Miles and Trane deviated from common Western scales, playing in sinuous, undulating modalities – exotic and beguiling to many ears. Despite their tempestuous relationship, Miles called Trane "The greatest tenor I know" and talked him into touring Europe in spring 1960. This new 4-disc release of radio broadcasts and private recordings from that jaunt has tech shortcomings, but is an extraordinary document of an historic collaboration of giants.
MOJO Time Machine: Miles Davis and John Coltrane play Newport
6.
John Coltrane
Giant Steps
Atlantic Jazz Masters, 1960.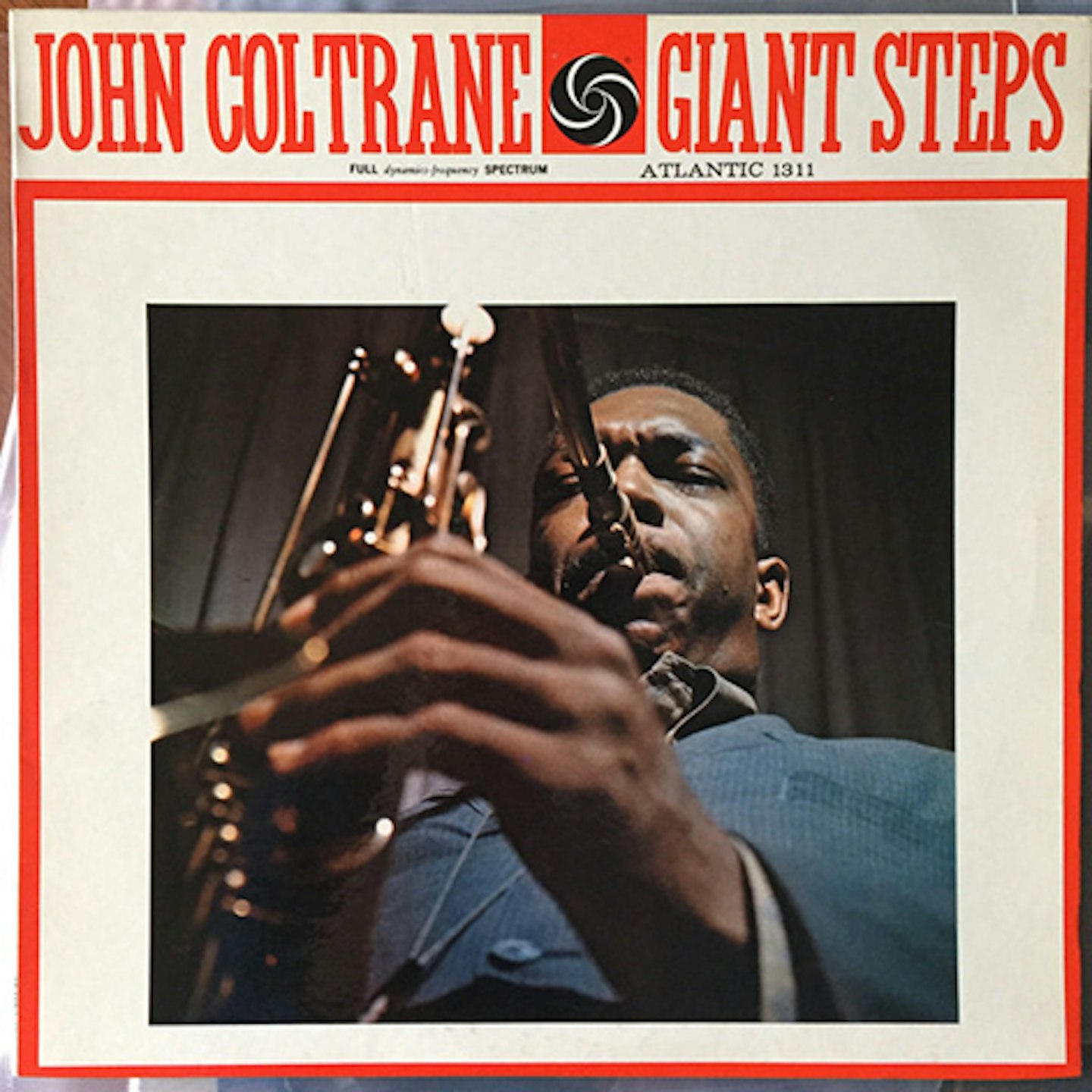 Speaking of giants, this appropriately titled LP affirmed Trane's reputation as a top-shelf composer. Naima, Cousin Mary, Syeeda's Song Flute, and the title track – in fact every cut on the record – have become jazz standards, oft-covered by near-peers in concert halls as well as unknown pianists in dimly-lit dives. Given his later rep in some semi-circles as the potentate of pandemonium, Coltrane's facility with rich melody is proof of the adage that one must know the rules before one breaks 'em. As jazz chronicler Nat Hentoff reminds us in the original 
linernotes: "There is… an extraordinary amount of sensitivity in Coltrane's work."
5.
John Coltrane
My Favorite Things
Atlantic Jazz Masters, 1961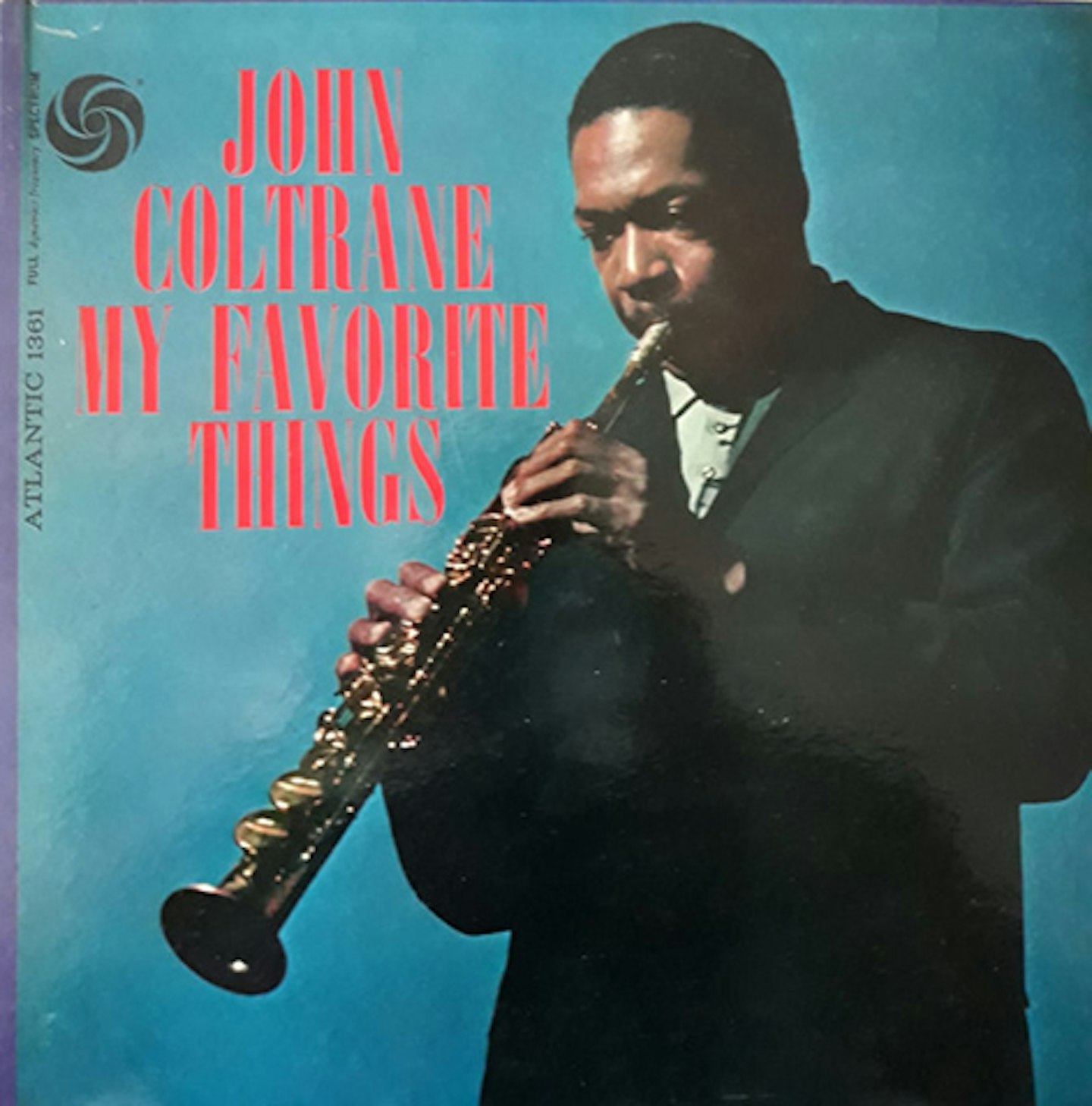 Trane's major/minor modal rendition of the title track was so catchy, Atlantic released an edit as a single and it became a radio hit. He called it "My favourite piece of all those I have recorded." He joyfully flutters like a butterfly on soprano sax through Rodgers & Hammerstein's standard. "You can play lighter things with it," he noted, referring to the soprano. The album features his first Classic Quartet including McCoy Tyner (piano) and Elvin Jones (drums). That pair would be deemed greats-in-their-own-right – the pianist pounds left-handed lightning bolts and cascades right-handed raindrops; the drummer limb-thrums thunder.
4.
The John Coltrane Quartet
Africa/Brass
Impulse!, 1961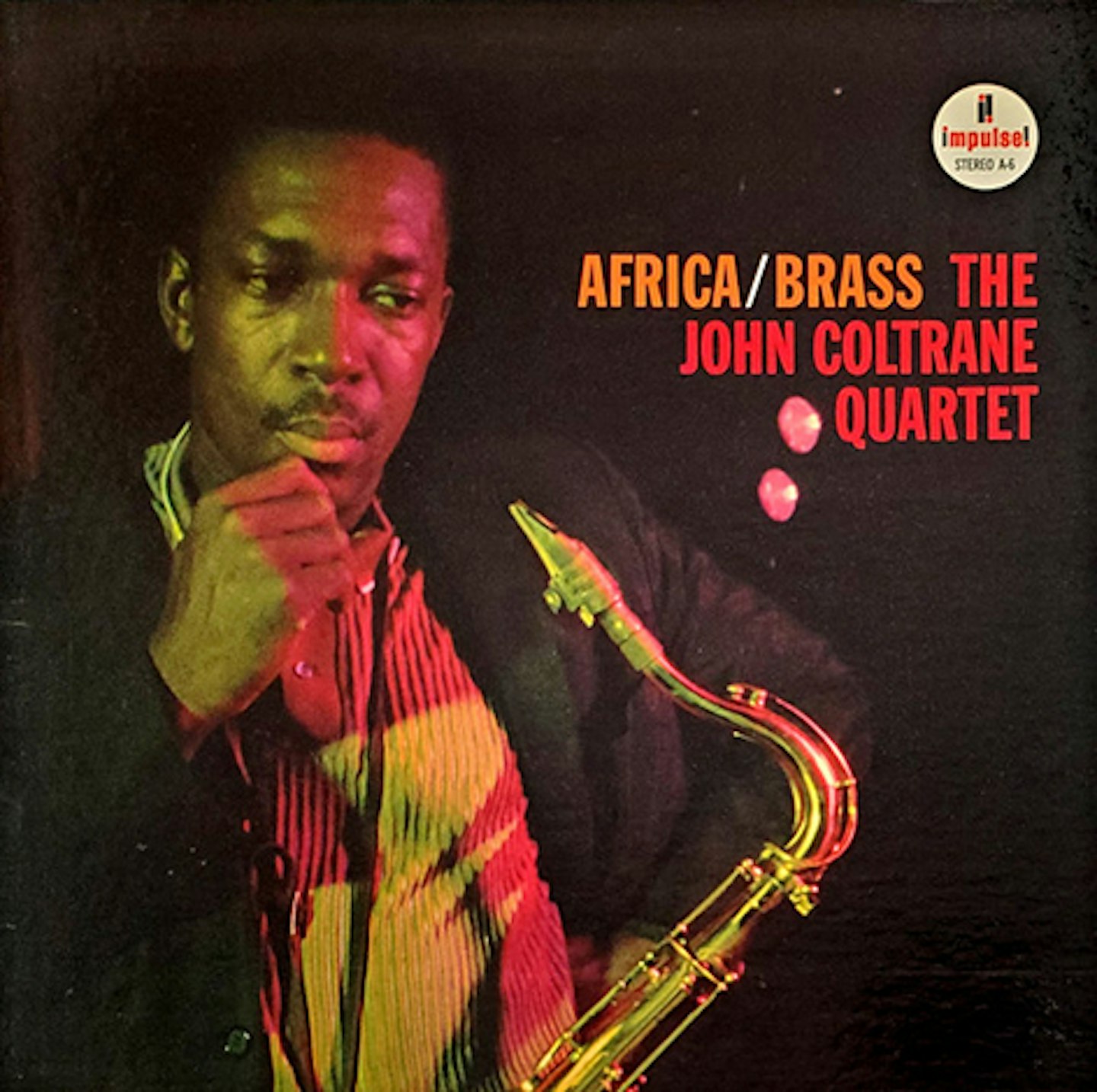 Influenced by African and Indian music with an opportunity to arrange for a large ensemble including singular multi-instrumentalist Eric Dolphy, Africa/Brass is gloriously dense. Producer Creed Taylor called it "tribal". Title track Africa is based on a single chord and modal improvisation. Sections sound as if the horns are mimicking vocal chants that rise and ebb. And Trane's soprano on McCoy Tyner's arrangement of the traditional Greensleeves takes us back to Favorite Things turf. By the way, dear rockers, this is one of two Trane albums (along with Impressions) that helped inspire The Byrds' Eight Miles High – another holy modal sounder.
3.
John Coltrane
Live At The Village Vanguard
Impulse!, 1962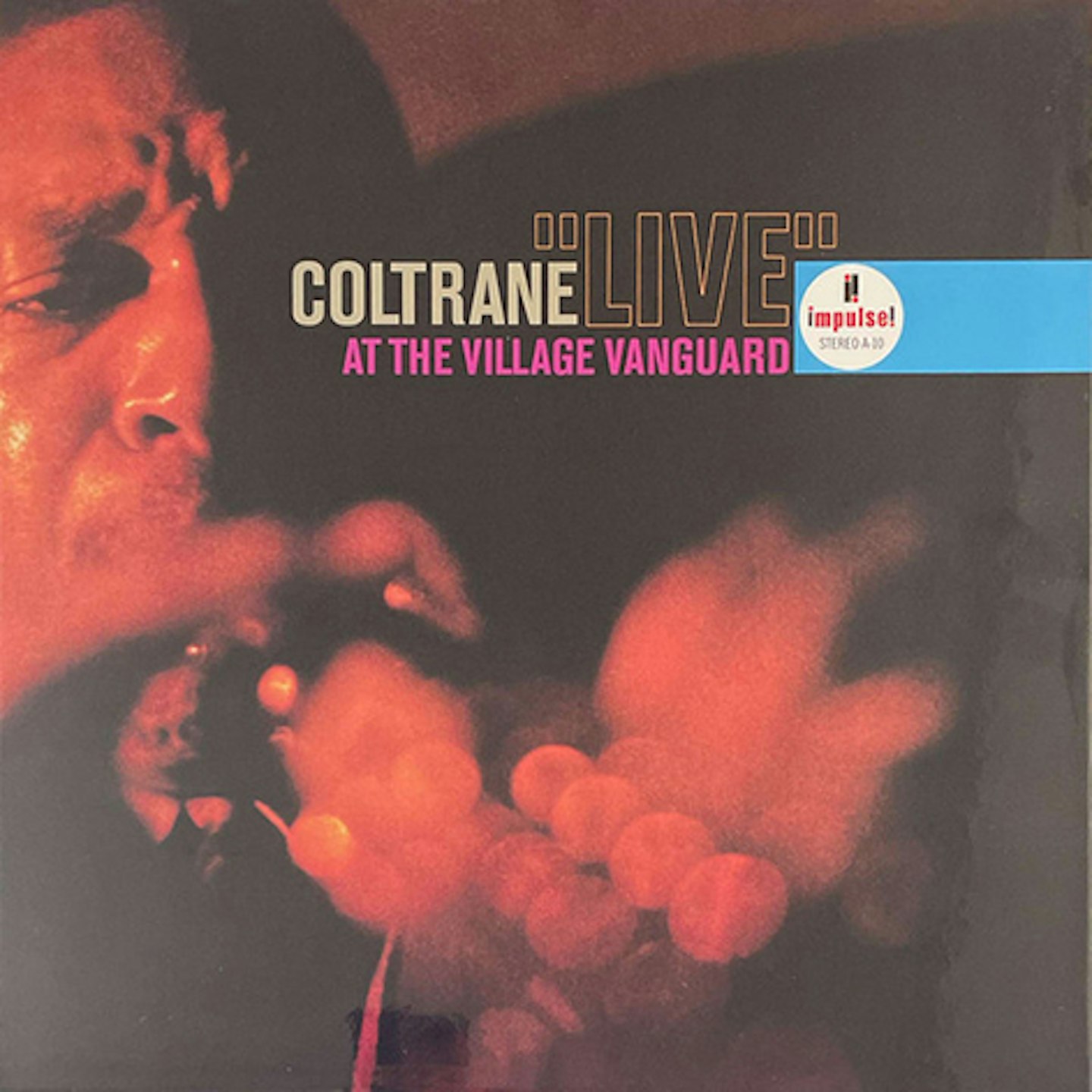 The A-side of the initial release was comprised of gospel-inspired workout Spiritual and the standard Softly, As A Morning Sunrise – both sublime. But it was Chasin' The Trane, the track that makes up the B-side, that provoked outrage from the press, similar in response to Stravinsky's The Rite Of Spring and electric Dylan. With his Classic Quartet, now including Jimmy Garrison on bass, Trane blows for 16 exhilarating minutes on Chasin'… with-out a clear structure. "The use of sound for sound itself," enthused the free jazzer Archie Shepp. "Sputtering inconclusiveness," snarled one critic. But for Coltrane's producer, Bob Thiele, this was the "Big Bang" of avant-garde jazz.
2.
John Coltrane
Ascension
Impulse!, 1966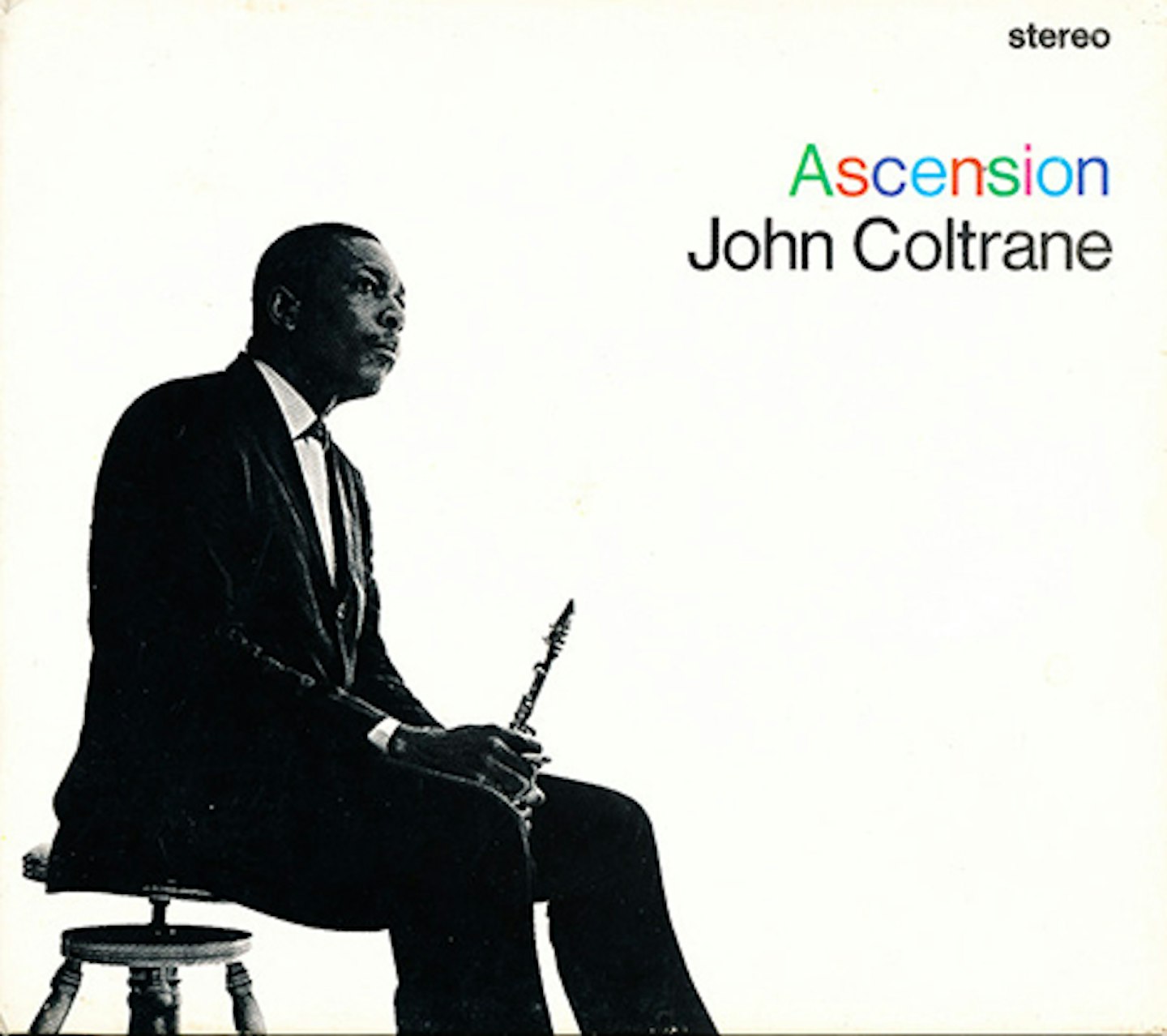 Still sounding truly avant-garde 48 years later, Trane smilingly referred to Ascension as "a big-band thing" – his smile no doubt wryly connoting that earlier, more accessible genre. If Chasin' The Trane was 
controversial, this album was utter heresy to purists. The 11 men herein perform 40 minutes of loosely organised chaos with a profound and relentless intensity. It's musical abstract expressionism, beloved in its time by both black power activists and acidheads and it stands today as one of the greatest recorded pieces of music ever. (It has been found useful in clearing the room of squares.) Recommended are collections with Editions I and II of the title track – if you dare.
1.
John Coltrane
A Love Supreme
IMPULSE!, 1965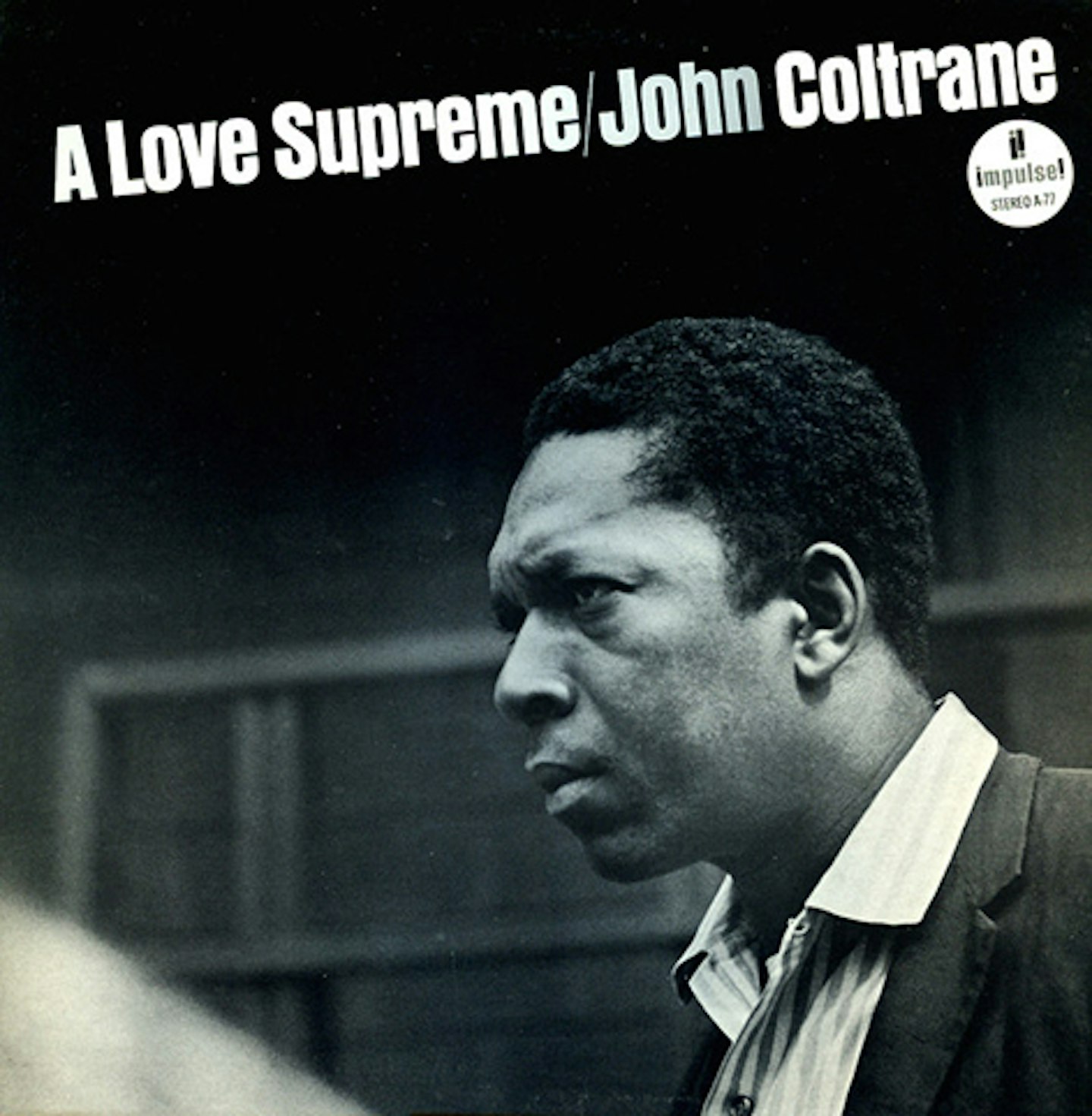 It opens with the auspicious banging of a gong and is followed by the simple, hypnotic repetition of one of the most recognisable four-note riffs in Western music, joined by the piece's title sung like a mantra. This four-part suite with the quartet reflects Trane's belief that everything is seamlessly and infinitely interconnected: "I believe in all religions." Each quartet member solos and there are temporal and tonal variations, expressing palpable shifting emotions: blues (of course), inquisitiveness, reverence, exultation and – ultimately – serenity. The uplifting atmosphere was unlike anything heard before in jazz – but then that's the innovator's gig, isn't it?