Picture: Duncan Bryceland
For an artist who very feasibly claims to have "changed music twice", the fearsome Johnny Rotten hasn't needed to churn out an abundance of records to get his message across. His rollercoaster four-decade career began, reluctantly, when he was invited to audition for the embryonic Sex Pistols in August '75, by maverick rag-trader Malcolm McLaren. The band made just one album – but it was an important one: Never Mind The Bollocks… has been cited by the likes of Noel Gallagher as the greatest ever, and it undoubtedly kickstarted an entire genre.
Always known for rage and sarcasm, even in early PiL there were softer traits.
After their implosion in January '78, the Pistols' catalogue was soon cluttered by bootlegs and McLaren-generated collections, one of which, Flogging A Dead Horse, wasn't rescued by postmodern irony. By then, Lydon was musically and spiritually elsewhere, having transformed himself with Public Image Ltd. PiL's freeform early outings, informed by his predilection for genuinely progressive mid-'70s prog (Can, Captain Beefheart, etc), left punk militants baffled, but have since come to define the experimentalist essence of post-punk, with Lydon himself as its keening shaman.
After detonating those two seismic changes, the self-styled 'shape-shifter' has continued to make fascinating music, lit up always by his fierce charisma, near-the-knuckle lyrics and extraordinary vocal style. By '86 he was residing in Los Angeles, where he put together Album and a sequence of FM-rockier albums. In contractual deadlock, his productivity all but halted in the early '90s, in favour of Pistols reunion tours, TV work and step-grandparenting, until PiL's triumphant reactivation in the 2010's. Thanks to Anarchy In The UK and God Save The Queen, Lydon will always be known for rage and sarcasm, but even in early PiL there were softer traits, such as empathy (Poptones) and, with maturity, multi-cultural idealism. Untrained, impulsive, he has also penned enough top-bracket vocal melodies for the concept of genius to be entertained.
10.
Public Image Ltd
This Is PiL
PiL Official, 2012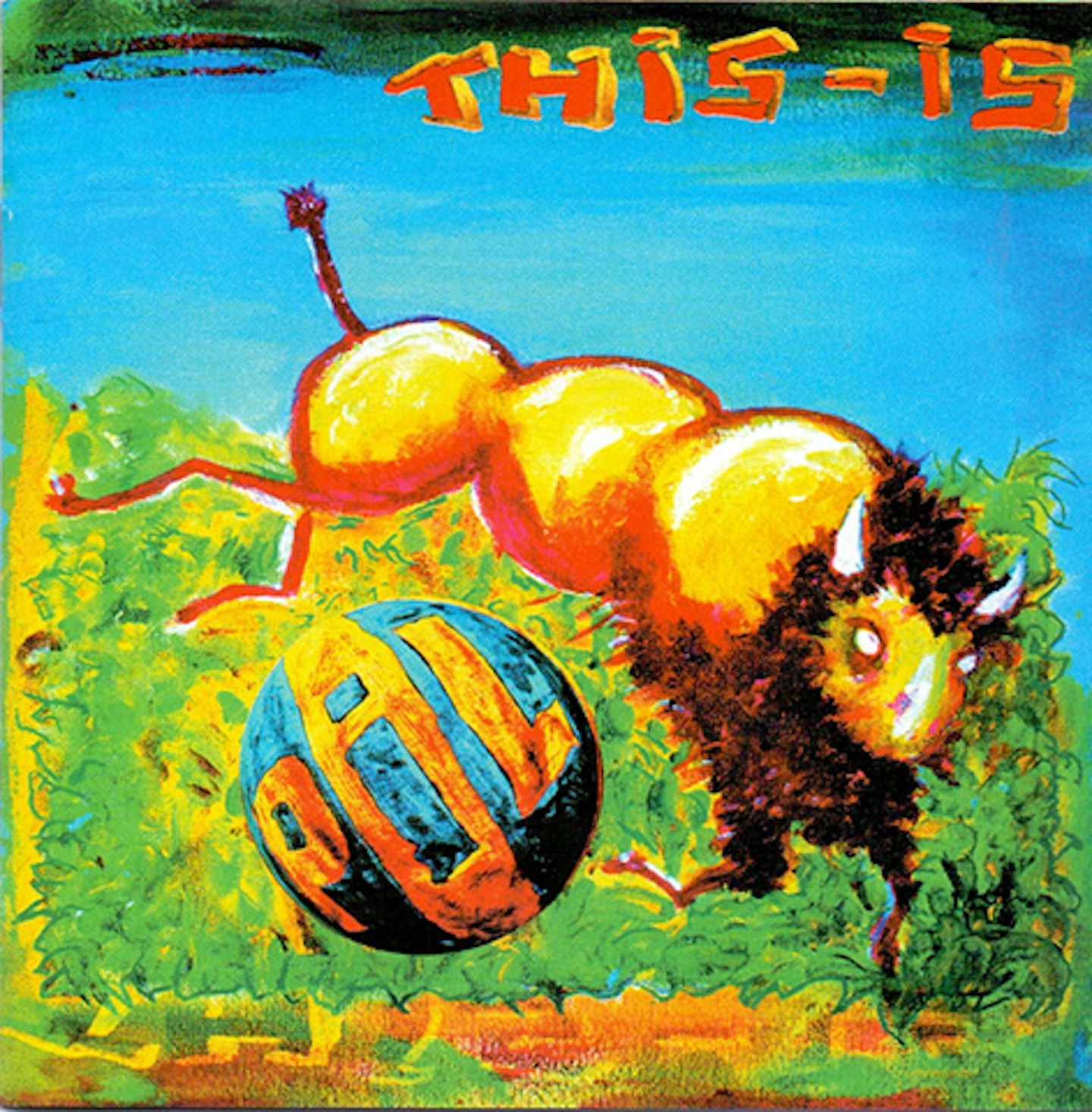 In 2009, Lydon regrouped PiL, not in the Levene/Wobble configuration that the public would've preferred, but more workably based around Bruce Smith and Lu Edmonds from the late-'80s line-up, plus sometime Spice Girls touring bassist Scott Firth (little-known fact: he's Lesley from Silverfish's brother). Lydon had stockpiled 15 years' worth of song ideas in notebooks, but, weeks before recording, a kitchen fire destroyed the lot. So, in keeping with the spirit of Metal Box, the quartet busted out This Is PiL on the fly – Deeper Water brilliantly charts their journey into the unknown. A terrifically fluid collection, full of soul-searching musings on childhood and British multi-culturalism.
9.
John Lydon
Psycho's Path
Virgin, 1997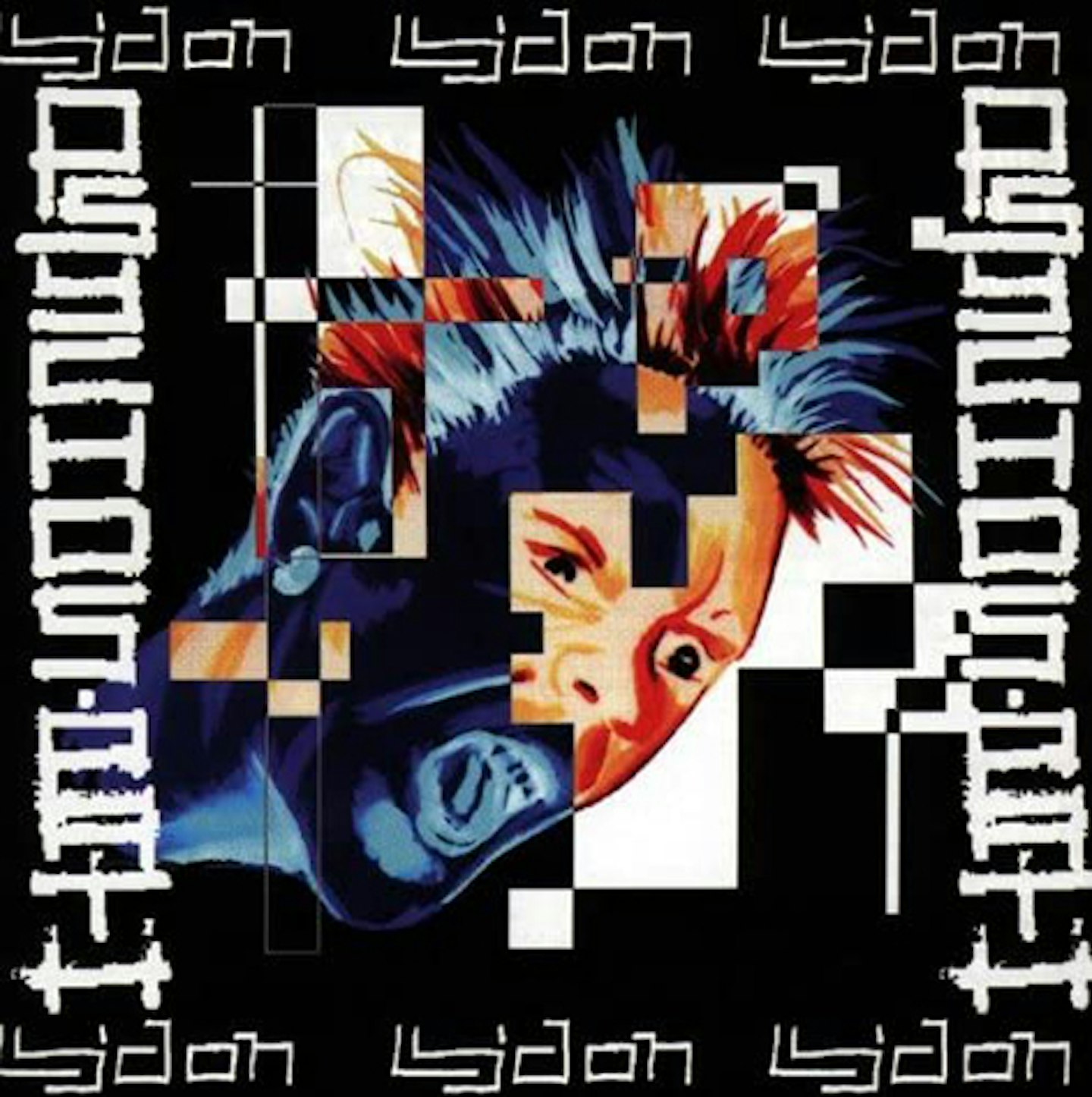 Lydon's only album between 1992's patchy That What Is Not and 2012's PiL comeback was informed more by his 1993 collaboration with Leftfield, Open Up, than 1996's Pistols reunion shows – a Chemical Brothers remix was even included as a bonus track. Here was a less rigid, more organic-sounding exploration of beats and synths than late-period PiL – almost entirely conducted at home by Lydon solo. The album bombed, due to near-total lack of promotion. Still contracted, but unauthorised to release anything, he claims to have put out tracks thereafter anonymously – presumably instrumentals; surely we'd all have recognised Johnny's whinny?
8.
Public Image Ltd
This Is What You Want… This Is What You Get
Virgin, 1984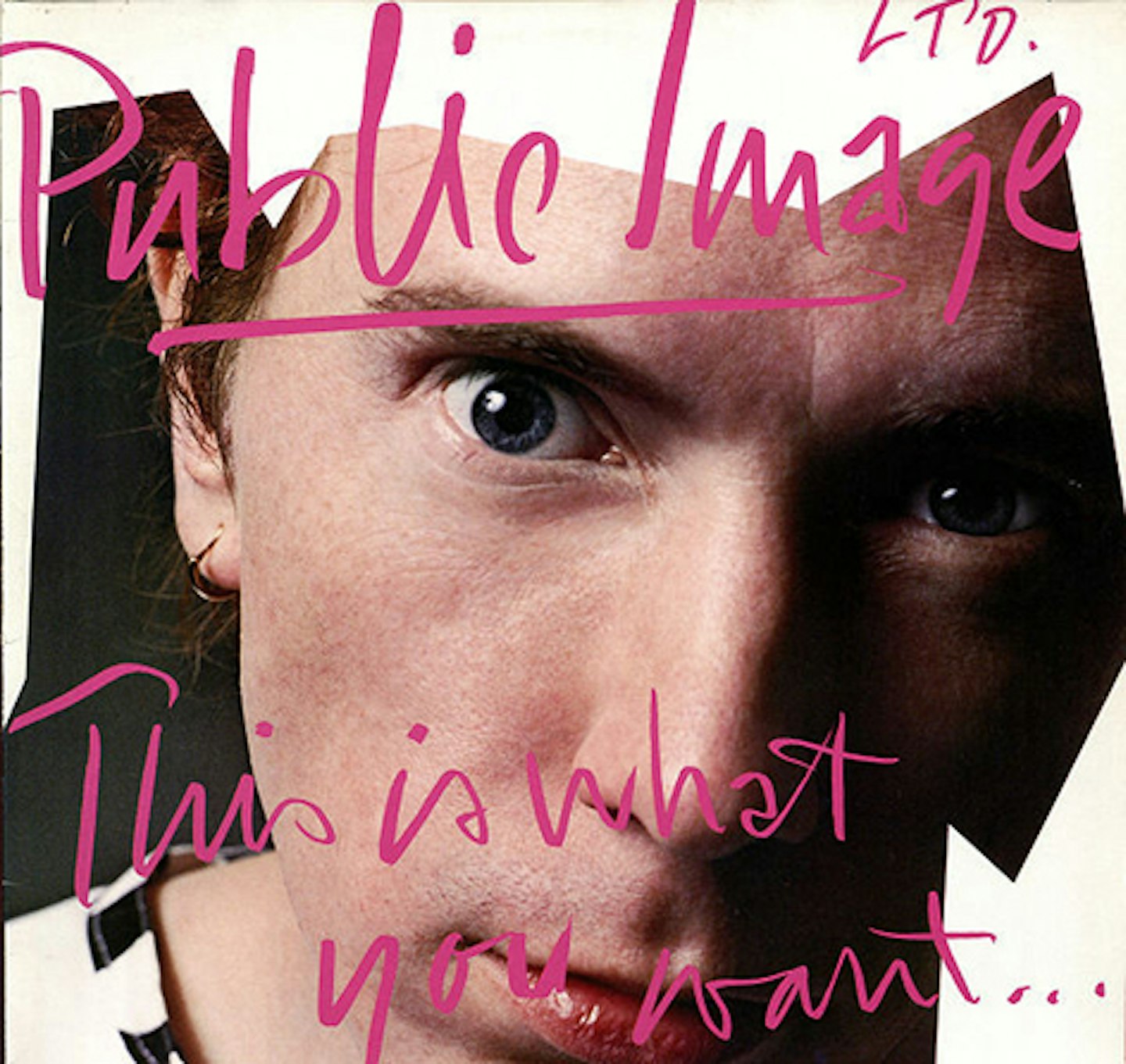 With Jah Wobble and Keith Levene having acrimoniously left the inaugural PiL, the latter due to junkie unreliability, Lydon patched together This Is What You Want… with drummer Martin Atkins, continuing the preceding Flowers Of Romance's percussive thread Panned at the time, in part due to critical revulsion at This Is Not A Love Song's seemingly Thatcherite sentiments, the album has dated well, from Bad Life's infectious jackhammer proto-electro to Solitaire's brittle disco-funk. The …Love Song 45's spindly sound is beefed up by blaring vocals, and brass so nasty Lydon might've played it.
7.
Public Image Ltd
First Issue
Virgin, 1978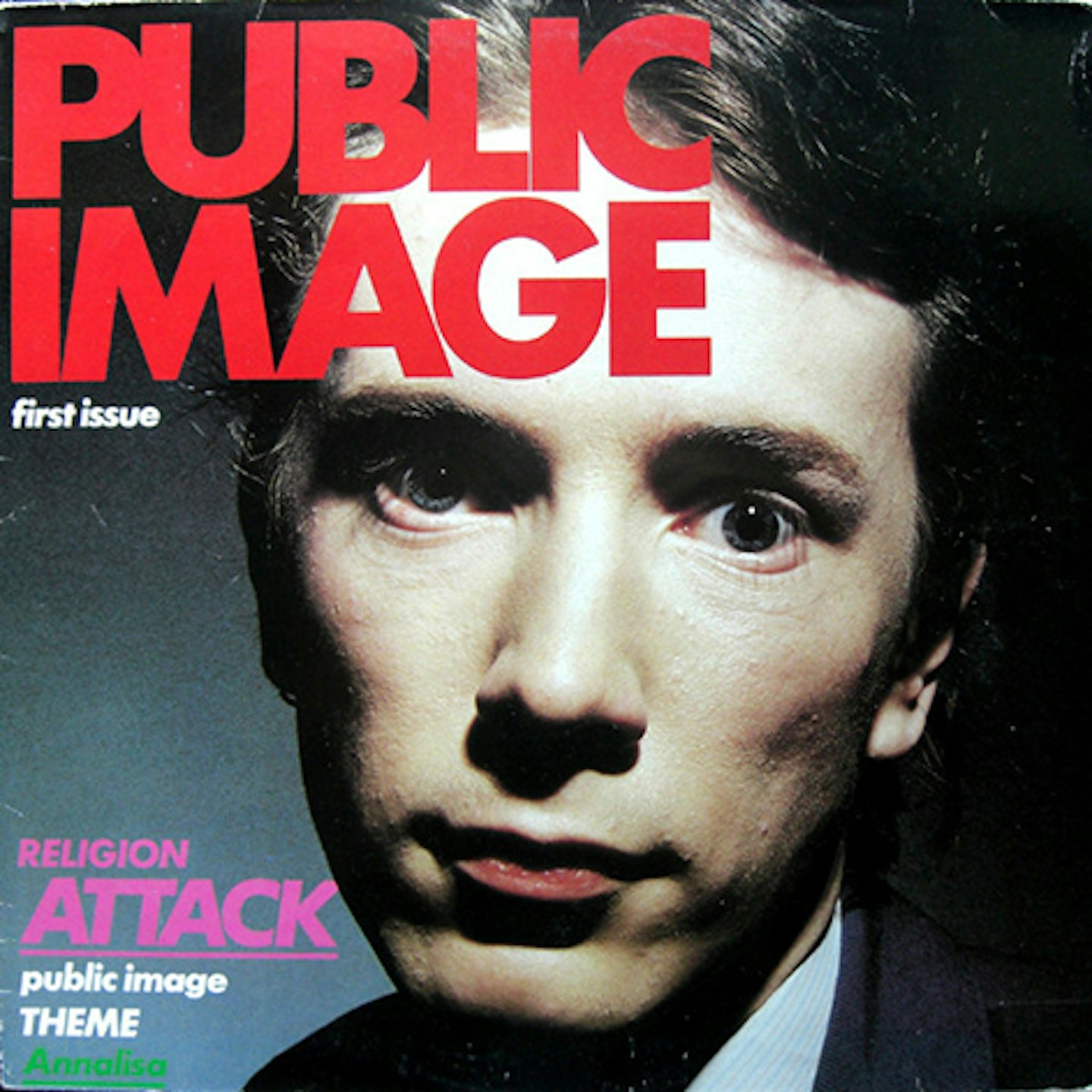 Lydon cobbled his PiL together in the weeks after the Pistols' demise and his subsequent A&R scouting jaunt to Jamaica. Reggae loomed large in the new combo's sound, thanks to Jah Wobble's luminous modal bass rumblings. Also in there: Jim Walker's fabulous jazz-punk sticksmanship; Lydon's sprawling, anti-Pistolian free-formism; and Keith Levene's outlandishly FX'd aluminium guitar. But the recording budget was spent barely halfway through; in the rush to finish, uneven sound (Theme is vile) and regrettable filler resulted. Public Image, Lydon's anthem of self-definition, and Religion (exorcising his Catholic upbringing), remain life-changing.
6.
Sex Pistols
Sex Pistols Best Of British
Virgin, 2002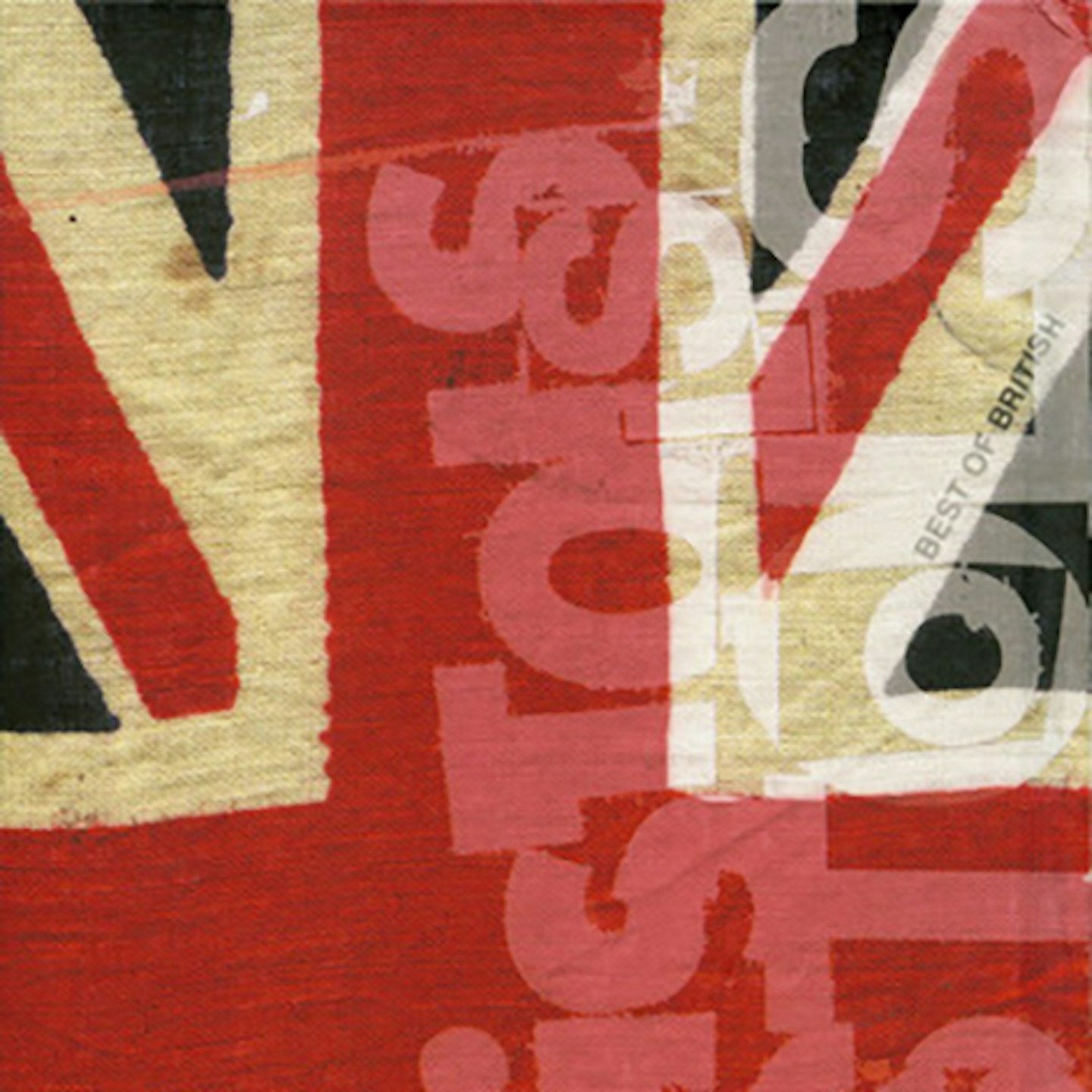 Released around Pistols reunion gigs for the Queen's Golden Jubilee, this 3-CD box was remarkable for the third disc's first authorised inclusion of vintage live recordings – the majority from the Screen On The Green in Islington on August 29, 1976. Legendarily, the gig was full of A&R bods; only three people clap at the beginning. Early on, Lydon has a tooth cap knocked out by a flying mikestand. "It fucking hurts," he whines, while Steve Jones replaces a string, "anyone got any Anadins?" His pain fuels a furious performance; the band are sloppy, but immense-sounding. Bonus cuts include the cacophonous jam Flowers Of Romance. Disc two gathers official B-sides, and the rickety Spunk demos.
5.
Public Image Ltd
End Of The World
PiL Official, 2023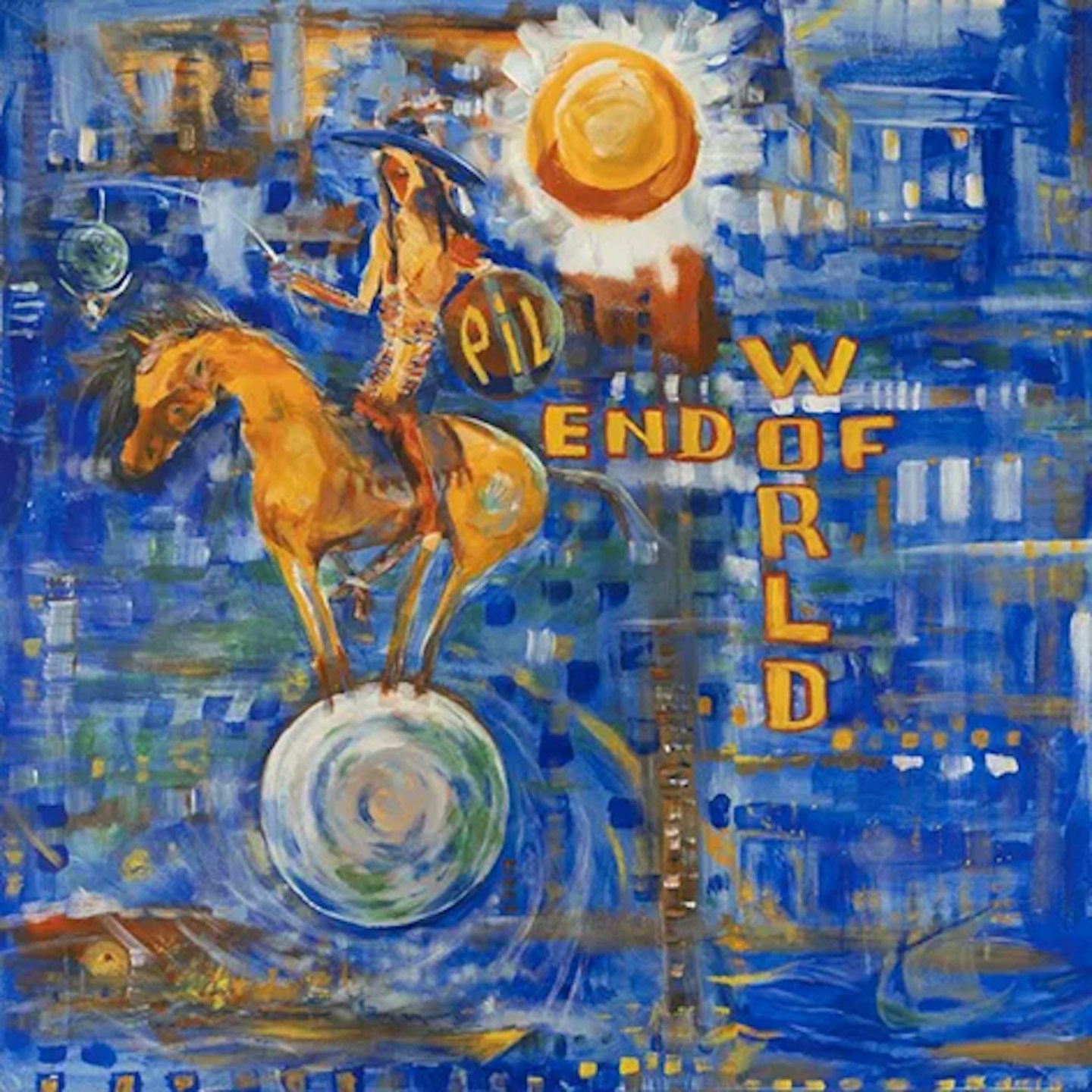 Recorded while his caring for his beloved Nora, who passed away earlier this year, much of PiL's eleventh album might sound disappointingly traditional to those fans who always wanted Lydon to reconvene the late-'70s Wobble-Levene line-up. It is, however, an undeniably strong collection and the band's best work since reconvening in 2009. The title track thrillingly revisits the heavy rock of 1986's Album, with guitarist Lu Edmonds slashing out inventively spidery riffs, while Car Chase and the student-pillorying Being Stupid Again reignite Open Up's dancefloor furore. Released three months before Nora's death, Hawaii is a wonderfully beatific thanksgiving for the pair's life together and might be the most gently beautiful song Lydon has ever made. 45 years in, PiL are perhaps no longer 'changing music', but Lydon is still in fine agitational voice, lambasting suburbanites (Penge) and "liars, fakes, cheats and fakes" (LFCF), and making passionate tunes within known frontiers.
"Anything that gets me doing the same thing over and over again, I have to walk away from." John Lydon interviewed!
4.
Public Image Ltd
Album
Virgin, 1986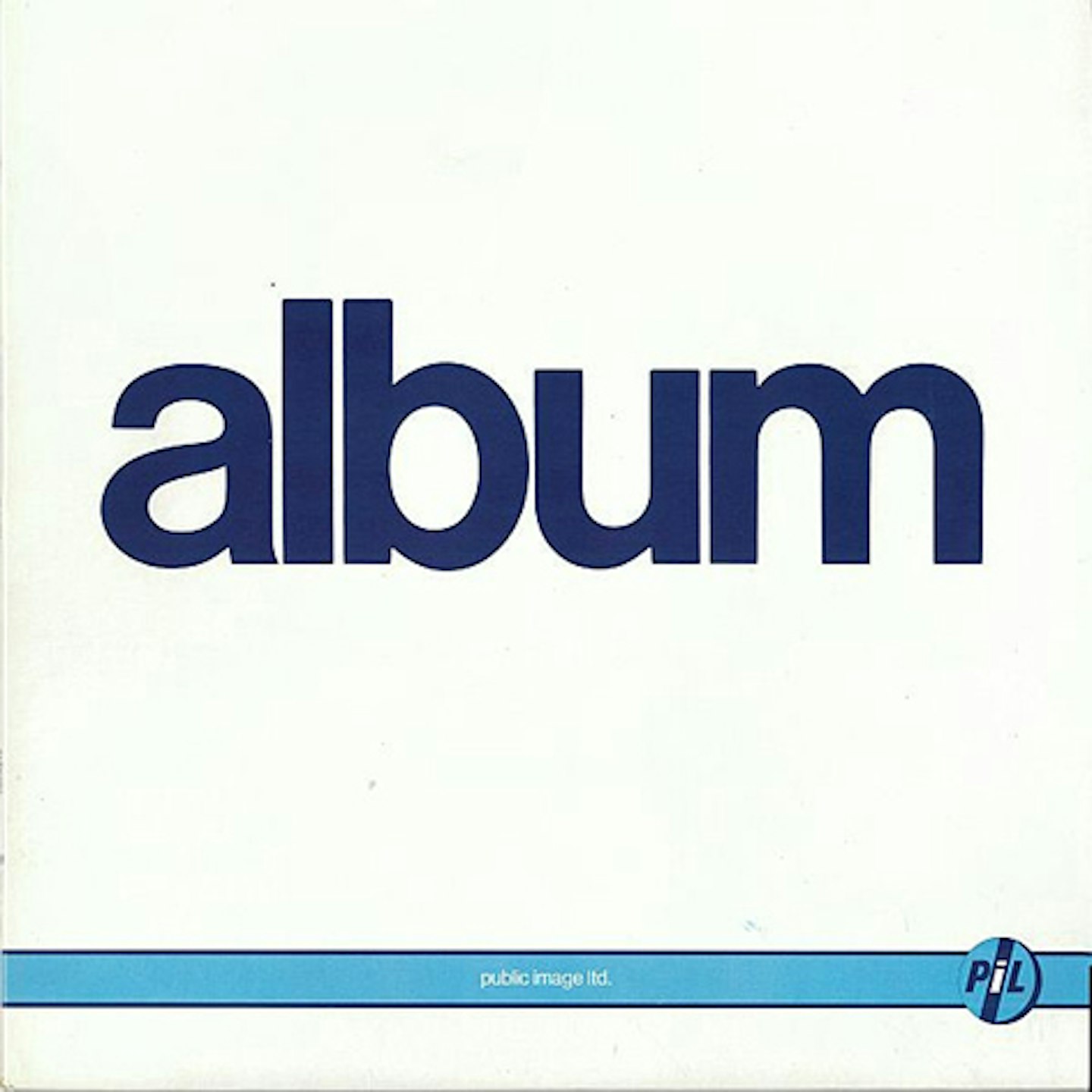 After a new line-up of youngsters bottled it in the studio, Lydon enlisted producer  Bill Laswell to call in a dream-team. Album duly featured a bizarre cast (Ginger Baker, Steve Vai, etc), which would've ventured into full-blown surrealism had a passing Miles Davis contributed a trumpet line which fitted with Lydon's vocal. The heavy-rock sound nevertheless blew plenty of minds on release. Tightly structured, consistent and catchy, it was Lydon's biggest commercial proposition since the Pistols, with Rise, about electric torture tactics in Northern Ireland and South Africa, as his fittingly gnarly breakthrough hit.
3.
Public Image Ltd
Flowers Of Romance
Virgin, 1981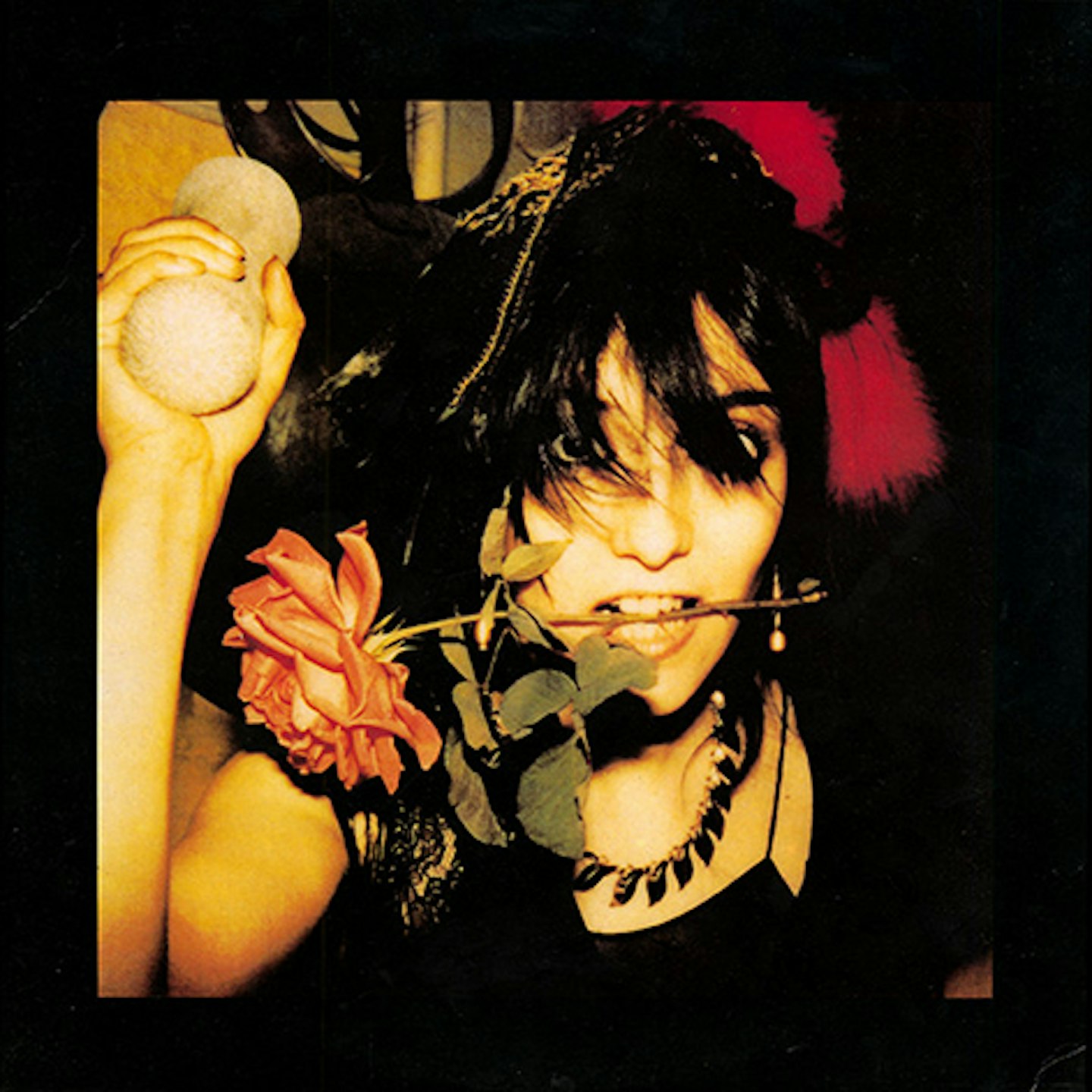 After two albums and 20-odd gigs, Jah Wobble quit PiL over financial issues, taking its ribcage-rattling low-end with him. Levene and Lydon duly transformed the band into a largely percussive experiment (third 'member', manager Jeannette Lee, pictured on the sleeve, didn't contribute musically). With pummelling rhythms and eerily treated violins, synths and guitars, Flowers Of Romance has a curiously Eastern feel, thanks to Lydon's quavering vocals, which mimic a Muslim call-to-prayer on Four Enclosed Walls (Lydon claims its lyrics foresaw Al-Qaeda terrorism). In all: alien, spooky, still unparallelled.
2.
Sex Pistols
Never Mind The Bollocks, Here's The Sex Pistols
Virgin, 1977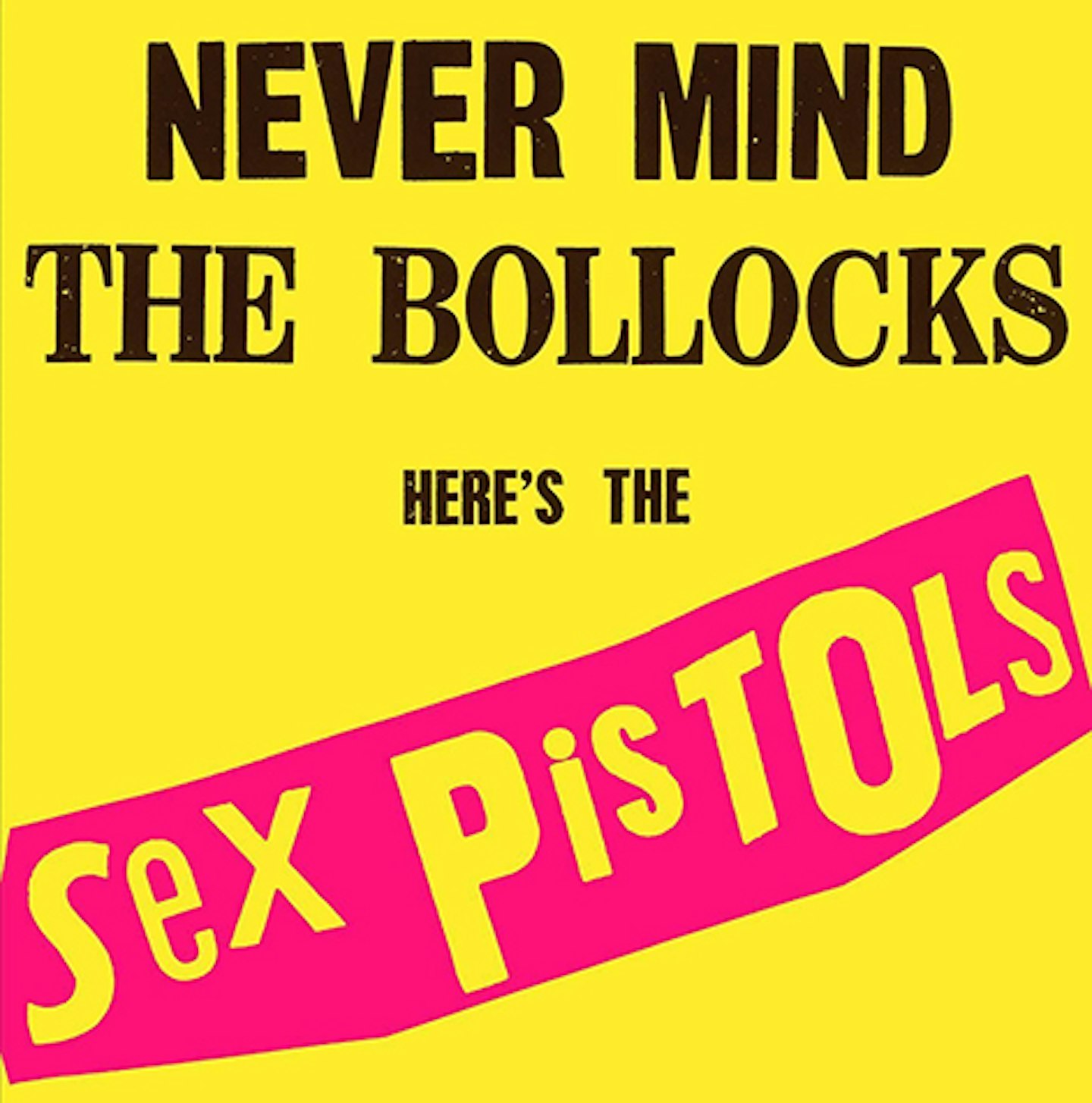 By the time Bollocks was in production during mid-'77, Lydon was bored, both of Steve Jones's guitar multi-tracking, and Sid Vicious (who didn't play a note on it). Yet, the Pistols' solitary LP somehow cohered, its sound monolithic, its vocal and lyrical presence terrifying and still unmatched. Whether firing off against the Queen, EMI, the New York Dolls or some Birmingham fan with specific ideas about birth control (Bodies), Lydon always sounds like the Four Horsemen are on the horizon. Though he hits every target so forcefully, it's perhaps his unfathomableness (was he calling the Queen a moron?, etc) that keeps Bollocks alive.
1.
Public Image Ltd
Metal Box
Virgin 1979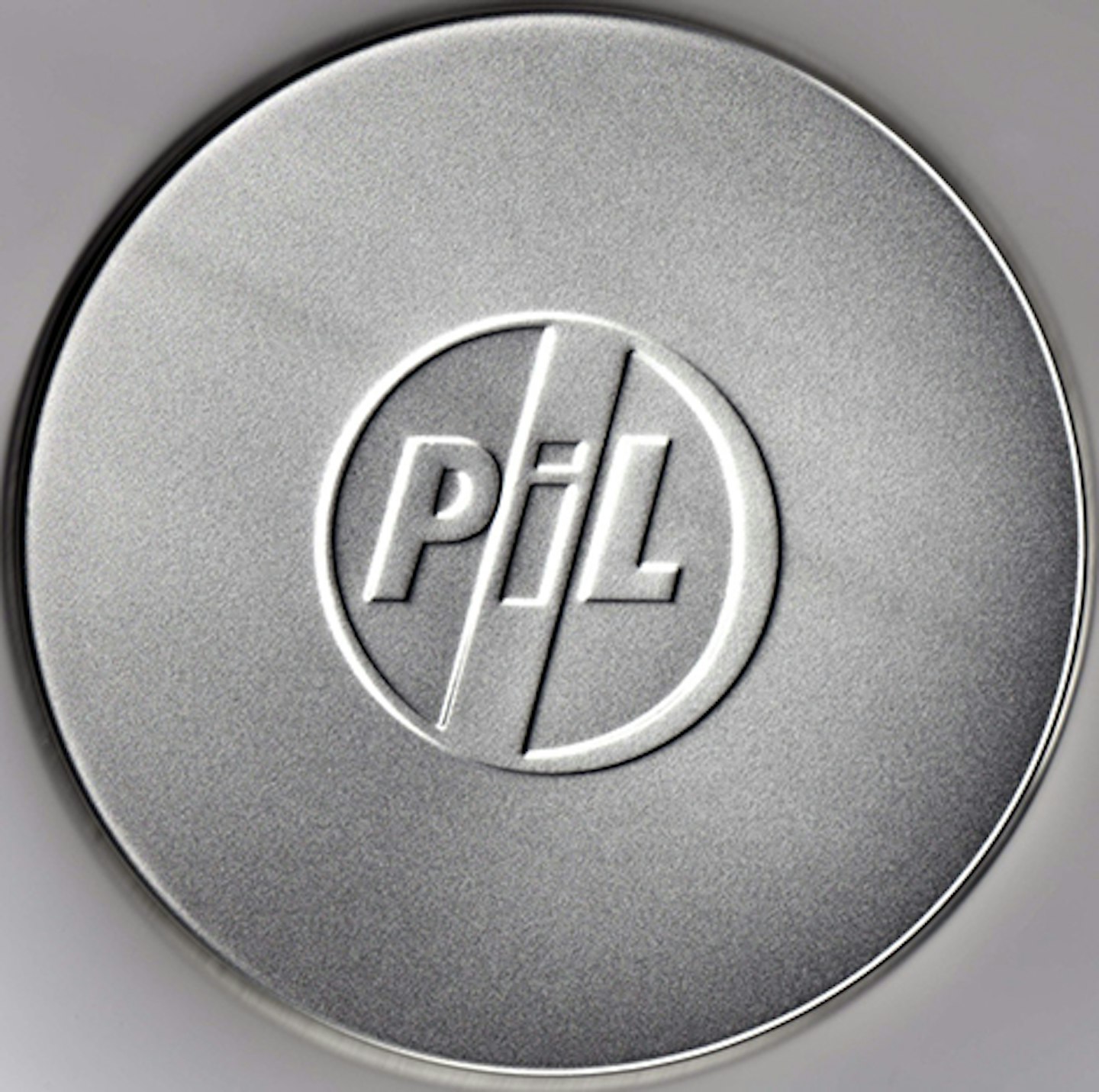 Outre logic at Lydon's druggy Fulham HQ saw PiL approach their second album like an art movie – hence the mostly structureless, exploratory pieces, and its initial arrival as three 12-inches, housed in a celluloid canister. Initially regarded as a folly, in the long run Metal Box's Zen-like balance of bass and treble, of light and unutterable darkness – see Lydon's helpless howl for his dying mother on Death Disco, and Poptones, where a rape victim lays dying in the boot of a car to the transfiguring strains of Keith Levene's cyclically arpeggiated guitar – seems closer to perfection with each passing year.
BECOME A MOJO MEMBER today and receive every new issue of MOJO on your smart phone or tablet to listen to or read. Enjoy access to an archive of previous issues, exclusive MOJO Filter emails with the key tracks you need to hear each week, plus a host of member-only rewards and discounts.