Listen to Radiohead's debut album Pablo Honey 30 years on, and it feels like a prologue. The grungey ingénues of 1993 seemed happier to run with the pack than set the pace. Also on that record, of course, was the breakout hit Creep, and their entire career can be seen as a chain of events that leads directly from that period. The group's mortification at being defined by one song prompted the creative block Thom Yorke found himself only able to exorcise by delivering the confessional catharsis of The Bends. Speaking to MOJO in 2003, drummer Phil Selway opined that the opaque, esoteric detours of Kid A and Amnesiac were prompted in part by Yorke's feeling that he had laid himself too bare on the group's preceding albums.
Increasing revulsion that they might be a part of rock music's mooted obsolescence has created a tension in Radiohead's music that is never likely to be resolved, and by evolving with every new album they've become peerlessly adept at giving us the record that we didn't know we wanted.
To call Radiohead a band these days only goes some way to describing how they run their affairs. At times, they seem more like a loose aggregation of like-minded music workers dispensing sonic bulletins. The last three albums appeared with almost no advance notice, while you'd be forgiven for missing some of the inspired recordings that have surfaced between albums: in particular 2011's digital two-hander The Daily Mail/Staircase and 2009's Harry Patch (In Memory Of).
Like The Beatles and David Bowie, their influence seems to be all around us. To any young guitar band worth their salt, The Bends and OK Computer remain part of the core curriculum; to latter-day sonic expeditionaries such as Animal Collective and Jon Hopkins, Kid A and Amnesiac are proof that esoteric, challenging music can crossover to a discerning global fanbase. Over three decades, Radiohead have given us the best of both worlds. Here then, are MOJO's pick of their essential albums…
10. I Might Be Wrong
(Parlophone, 2001)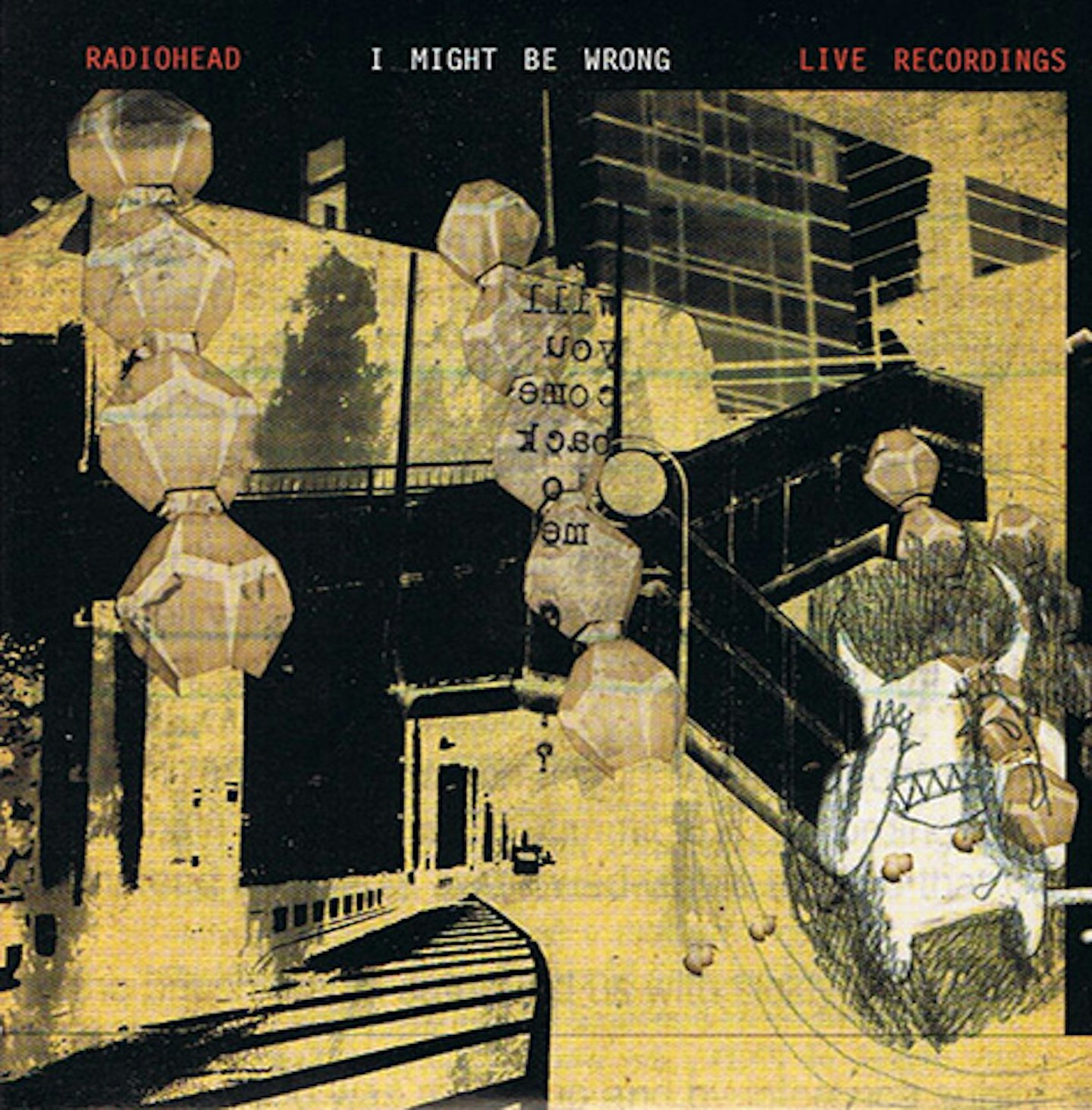 Recorded during Radiohead's 2001 tour, I Might Be Wrong found the band reassembling the experimentations of Kid A and Amnesiac into living, breathing – and crowd-pleasing – organisms. Finding a balance between the blood and guts of their live performances and brow-furrowing studio explorations that would light a path towards every record that followed. Like Spinning Plates is reimagined as a stately piano ballad, Idioteque a thunderous tour-de-force from Phil Selway on drums and there's a rare outing of the – at that point – unreleased Thom Yorke weepy True Love Waits.
9. The King Of Limbs
(XL, 2011)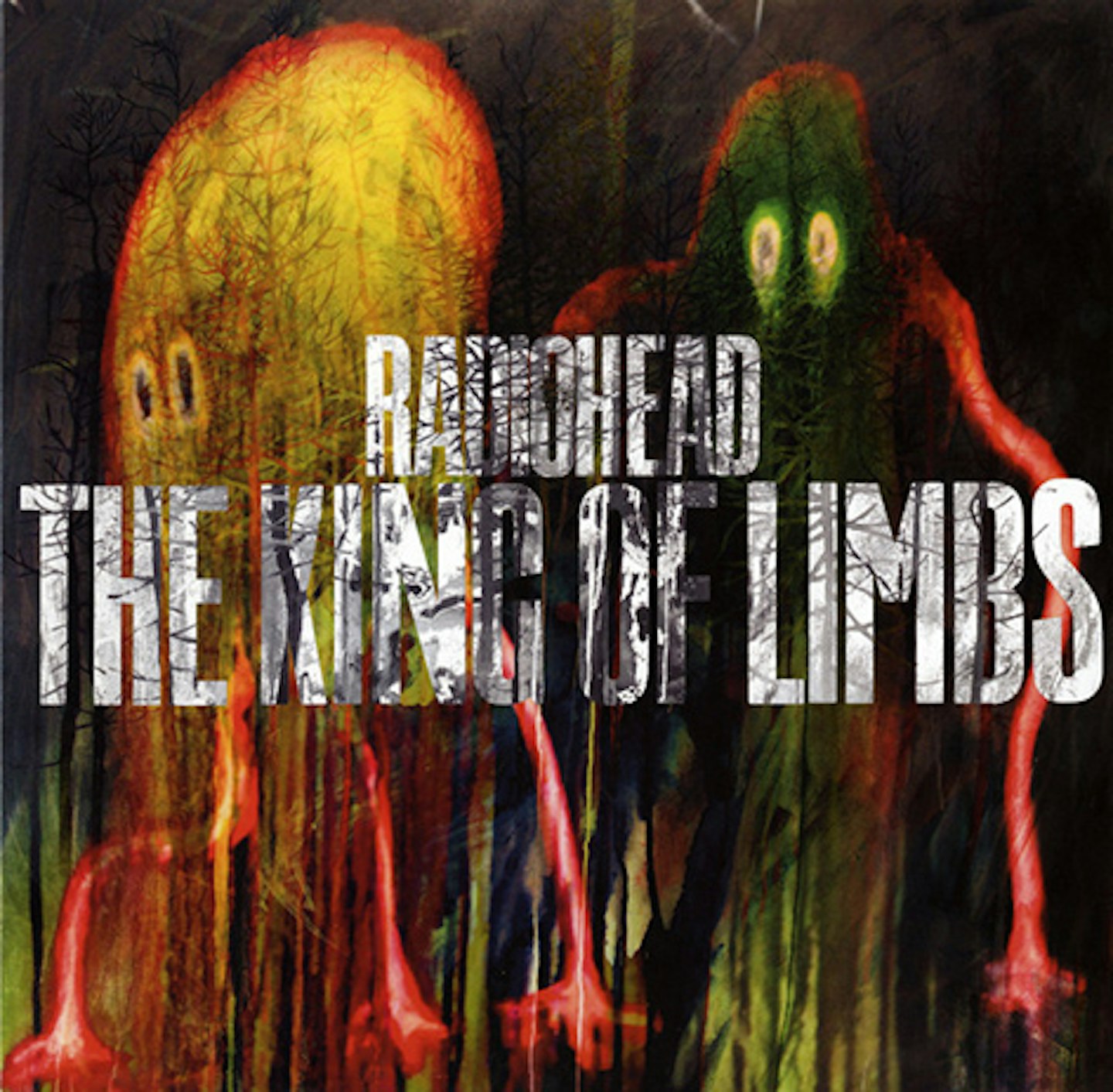 Remove the weaker tracks from 2003's Hail To The Thief and you are left with a great album. However, were you to do the same with Radiohead's eighth – jettisoning exercises in almost comical impenetrability such as Feral and Bloom – and what you'd be left with is an EP. That said, what an EP. The seductive tendril-grip of Little By Little; the muggy opium embrace of Codex and the Narnian campfire incantation of Give Up The Ghost brooked no comparison with any of their contemporaries. When The King Of Limbs is good, it stands up to anything from Radiohead's illustrious past – but even for diehards, a little more wouldn't have gone amiss.
8. A Light For Attracting Attention
(XL, 2022)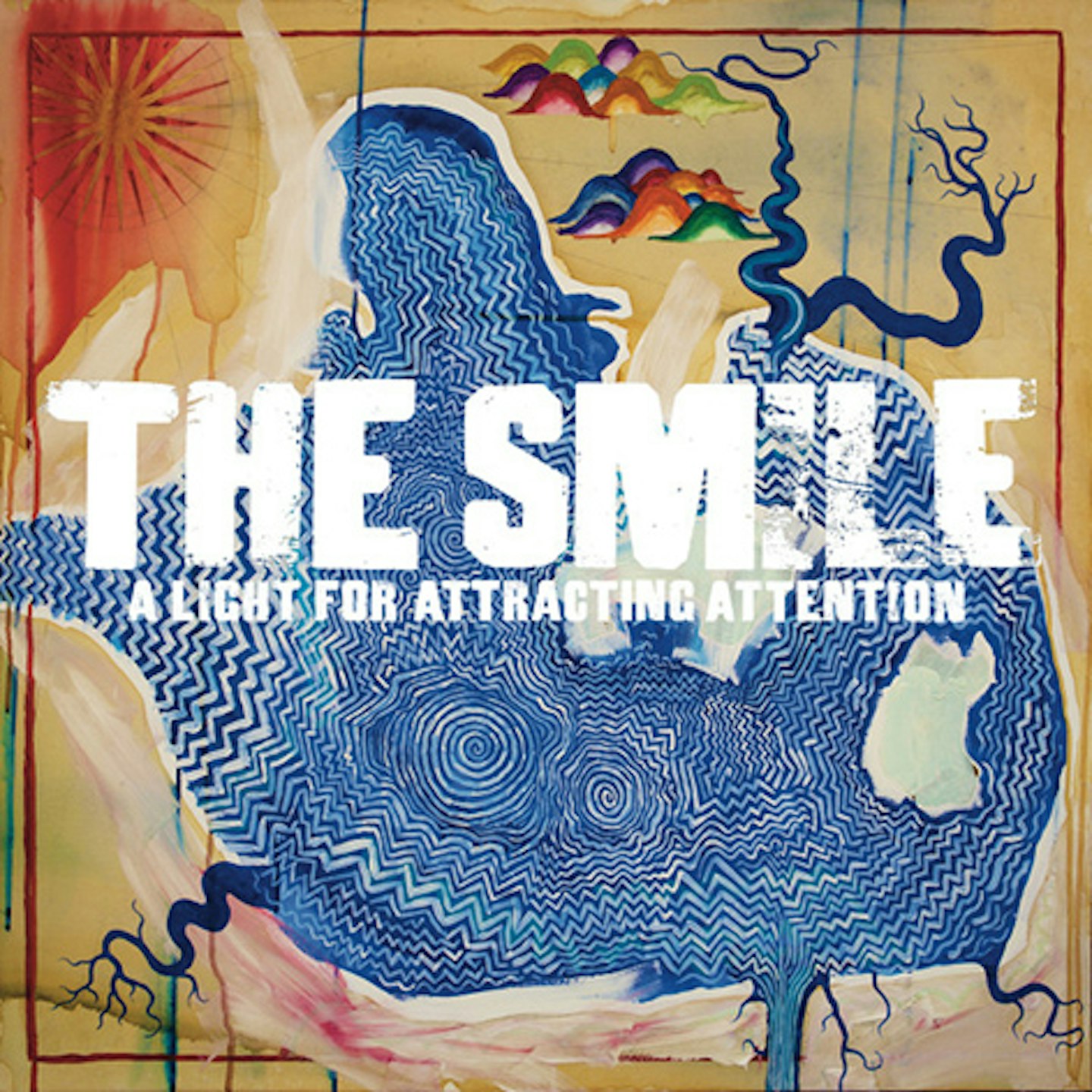 Admittedly, the debut from The Smile isn't technically a Radiohead album, but with all due respect to Ed, Colin and Phil, a record so distinctly formed by the band's two chief creative forces should be included here. The first signs of Thom Yorke and Jonny Greenwood's new project indicated a post-punk unleashing of pent-up rock tensions. The reality of A Light For Attracting Attention, however, was more appealing yet. Guitars took precedence, though the skittering beats of jazz-nurtured third wheel Tom Skinner were key, too. And the likes of Pana-Vision and Free In The Knowledge provided a significant treat: stately and fragile ballads to file alongside Radiohead's very best.
7. A Moon Shaped Pool
(XL, 2016)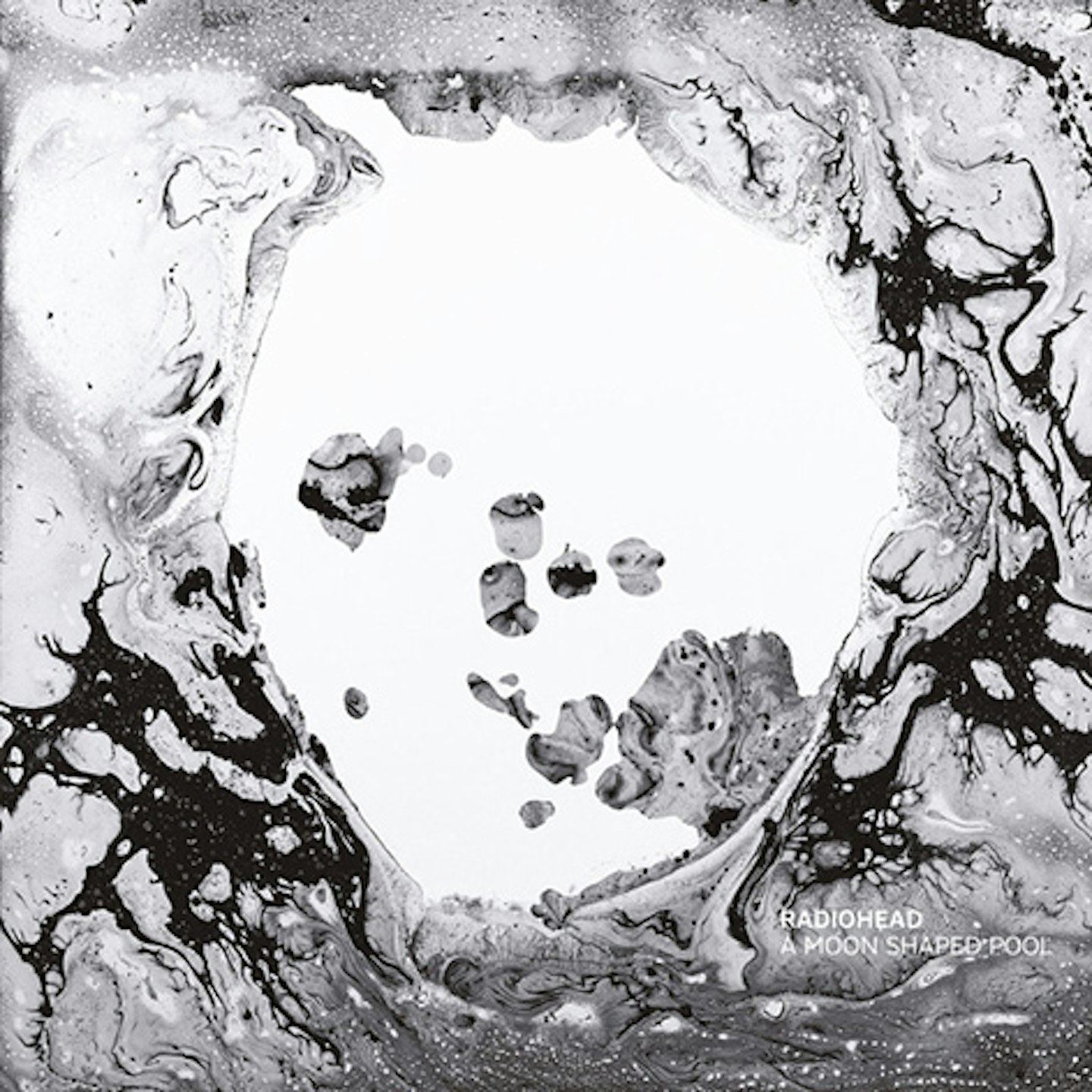 More focused and organic sounding than its predecessor, 2011's The King Of Limbs, Radiohead's ninth album was heralded by the nervous strings and "low-flying panic attack" of Burn The Witch (and its inspired, Trumpton-does-The Wicker Man video). The rest of A Moon Shaped Pool, however, might just present the group at their most relaxed and, dare we say it, chilled out. Desert Island Disk and Present Tense are all warm 70s folk gently blown over by soothing ambient balms and throughout, songs find a place between hushed acoustic reflection and subtle sonic brushstrokes. And finally, an album which the perennially shelved True Love Waits can find a home.
6. Amnesiac
(Parlophone, 2001)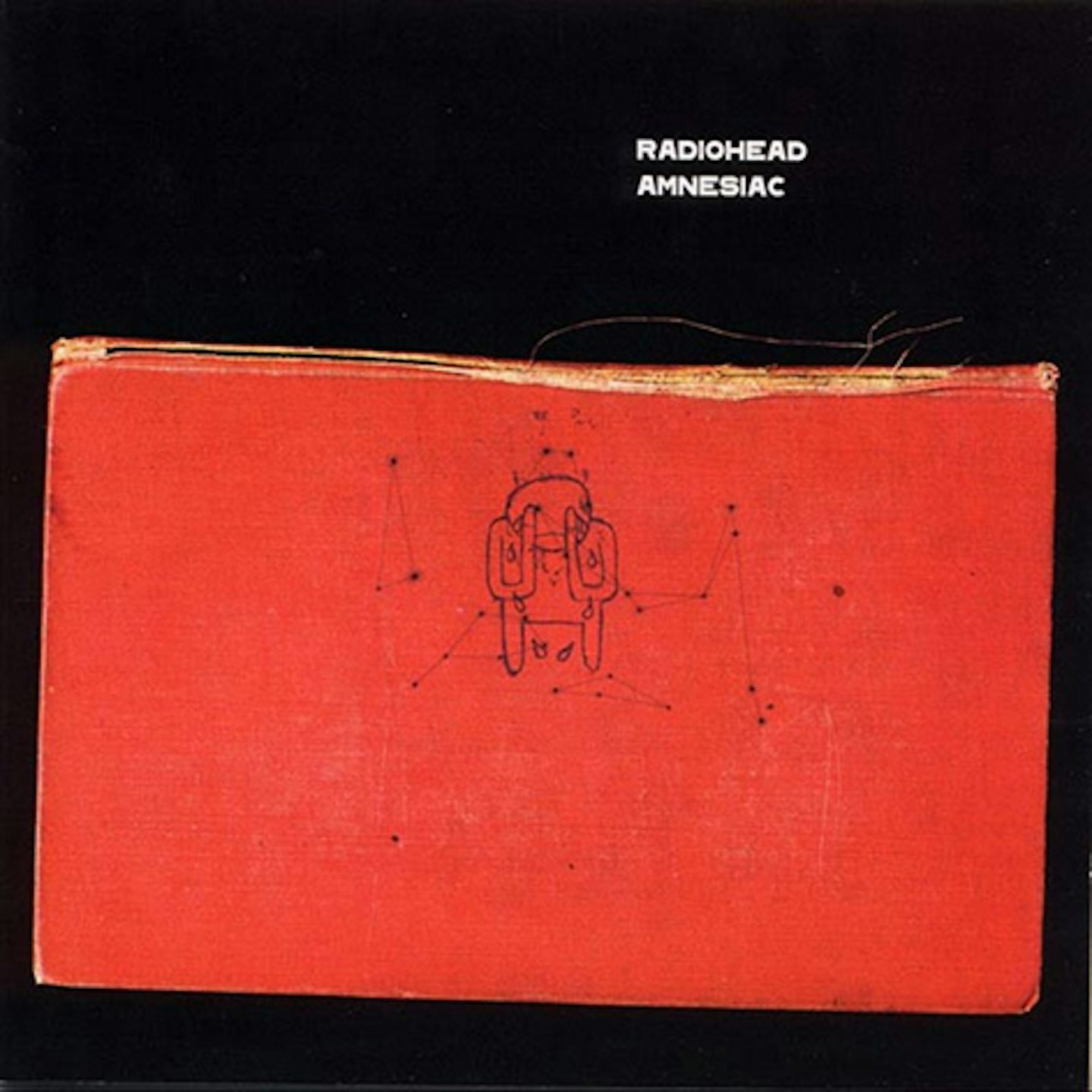 Released eight months after Kid A, Amnesiac was assembled from the same sessions. Yet the bright boxy extremes of the former set an altogether different mood to that established here by stand-outs like Pyramid Song and I Might Be Wrong. It doesn't all work; the Blair-baiting cabaret noir of You And Whose Army is heavy-handed; Pulk/Pull Revolving Doors represents perhaps one musique concrète detour too many. But just as you can't edit your dreams to your absolute liking, even these songs are faithful to the shadowy wits-end ambience that also yields gems like Morning Bell/Amnesiac and the distressed ragtime of Life In A Glass House.
5. Hail To The Thief
(Parlophone, 2003)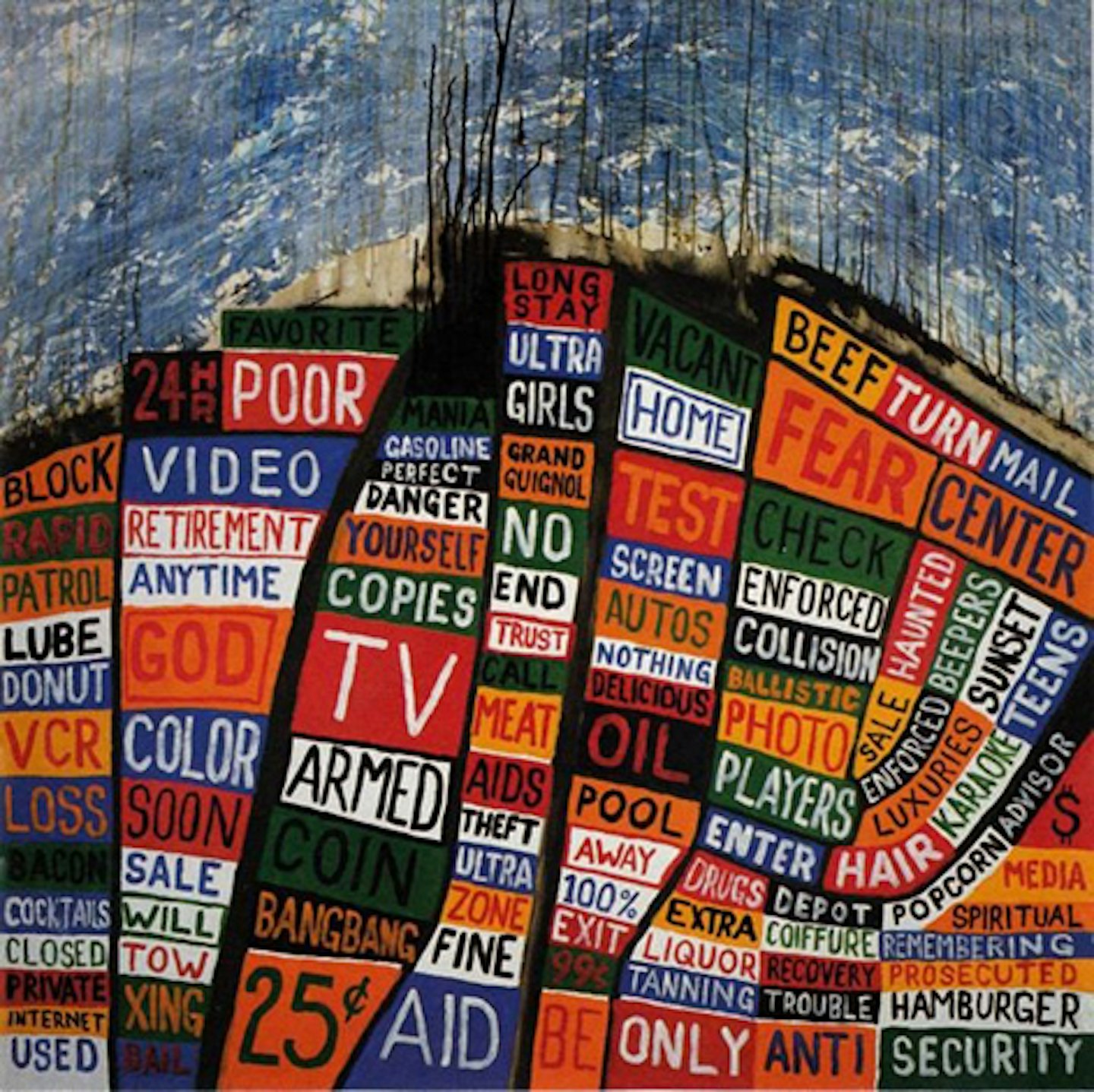 These days, Thom Yorke feels that Radiohead didn't cede enough power to producer Nigel Godrich in selecting the tracks for their sixth album. You can see his point. A little judicious editing (does anyone like We Suck Young Blood?) allows some of the group's best work to shine: notably, the rapturous oil-can funk of Where I End And You Begin and the apocalyptic Sit Down Stand Up. Elsewhere, 2+2=5 and There There reminded us that they could still summon the same synergy when standing in the same room. In short, most other artists would have traded an internal organ for a 'dud' like this.
4. The Bends
(Parlophone, 1995)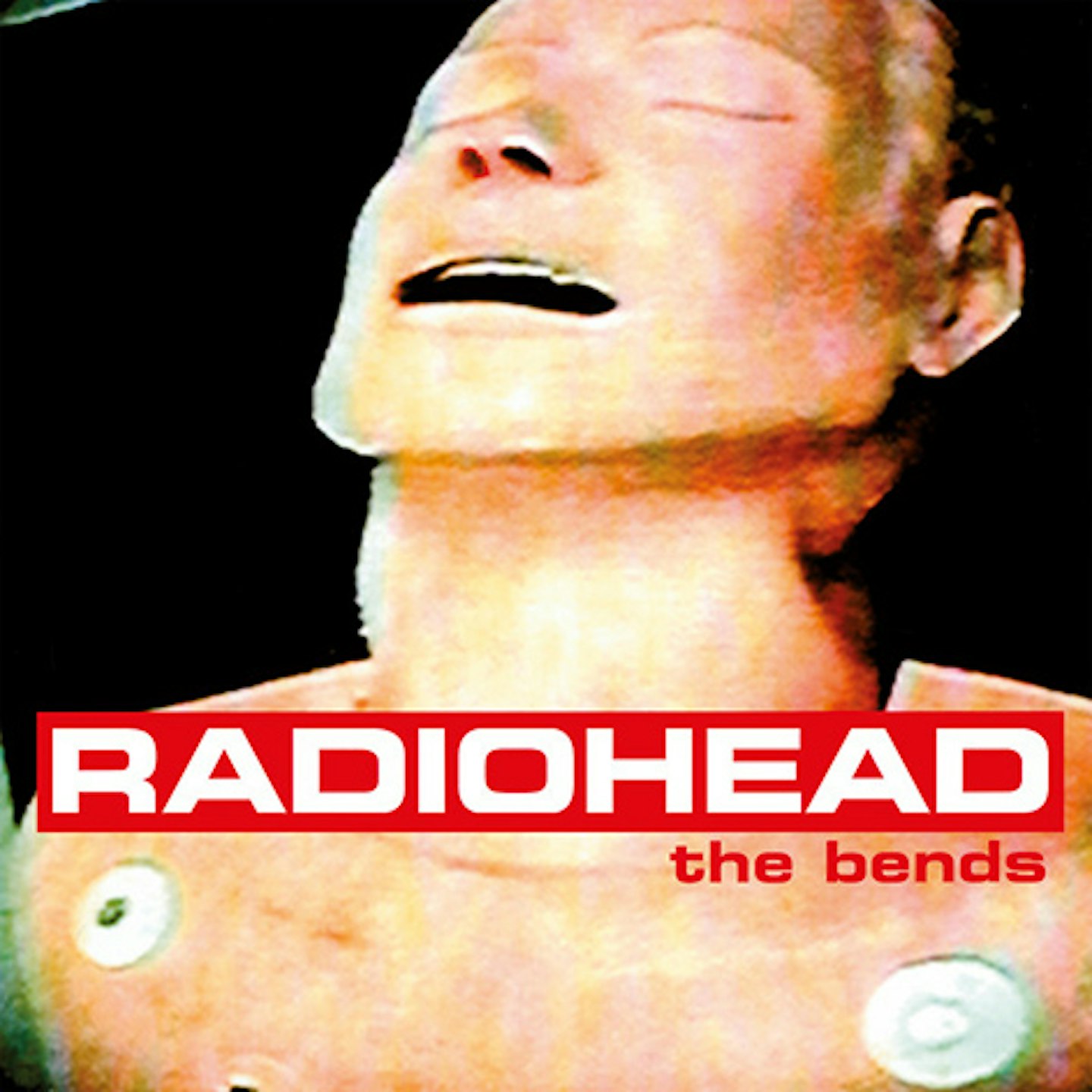 The old adage about what doesn't kill you making you stronger is a perfect fit for Radiohead's second album. Ordered to go on the road by producer John Leckie after prolonged tortuous studio sessions, the re-energised group returned and recorded the whole thing in a fortnight. It shows. Using alcohol to catch themselves off-guard, Planet Telex blew the creative floodgates open; while My Iron Lung saw them formally exorcise the spectre of Creep by writing about it. The quantum leap both in terms of songwriting – Just, Street Spirit, (Nice Dream) – and Yorke's voice means that, even now, The Bends remains a set text for every young guitar band.
3. In Rainbows
(XL, 2007)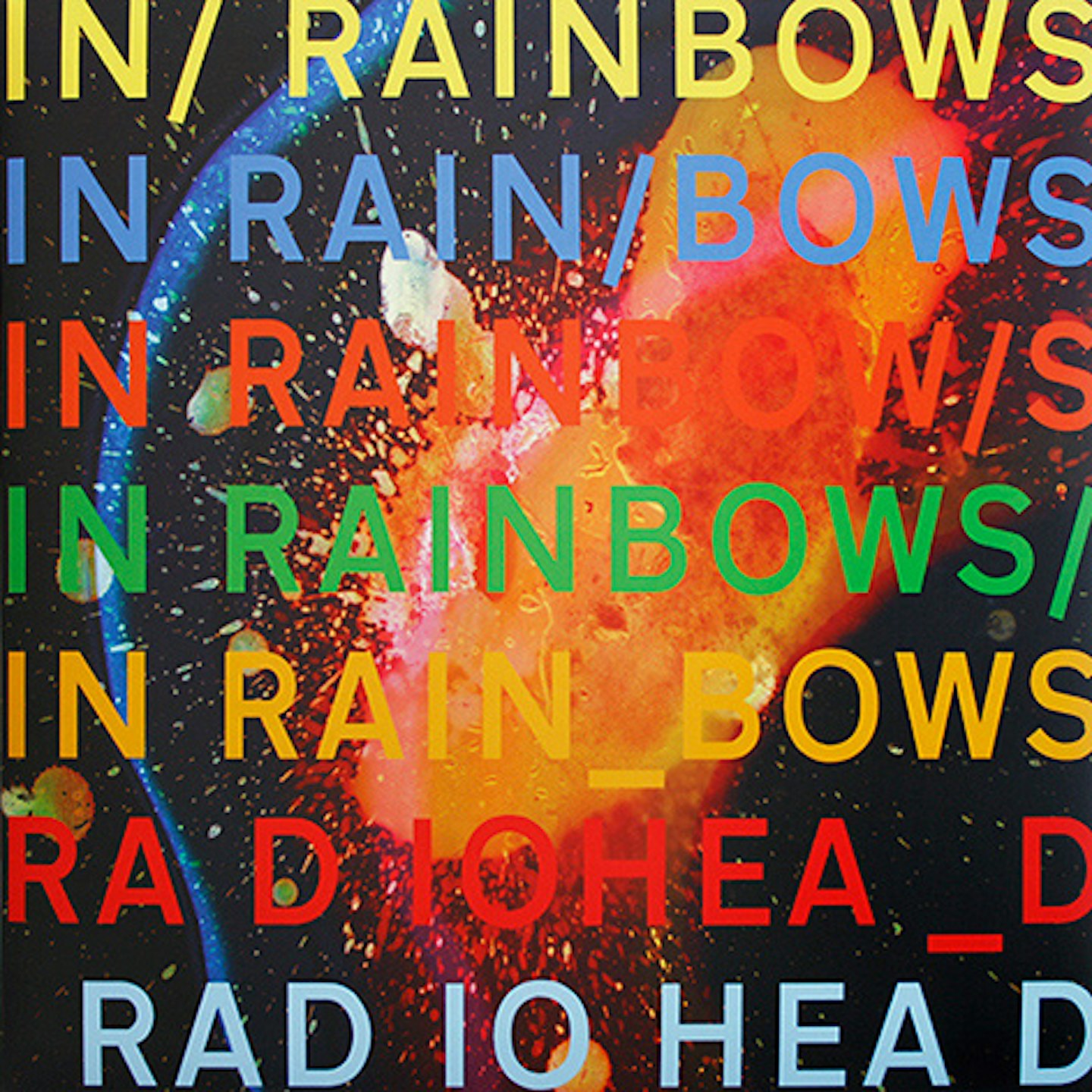 Prior to In Rainbows, Radiohead had variously sounded like an exceptional live band and hermetic musos prodding around on powerbooks in the hope that the next noise might yield a new direction. In Rainbows offered a seamless blend of both. Weird Fishes/Arpeggi refracted Aphex Twin's occasional journeys into Cornish digi-folk through a gauzy analogue fever dream; 15 Step was a hobnail-booted military drill which owed just as much to forgotten avant-gardists Disco Inferno as Yorke's beloved Four Tet. Even after its game-changing name-your-price download release, it entered the US and UK charts at Number 1. Big and clever were no longer mutually exclusive.
2. OK Computer
(Parlophone, 1997)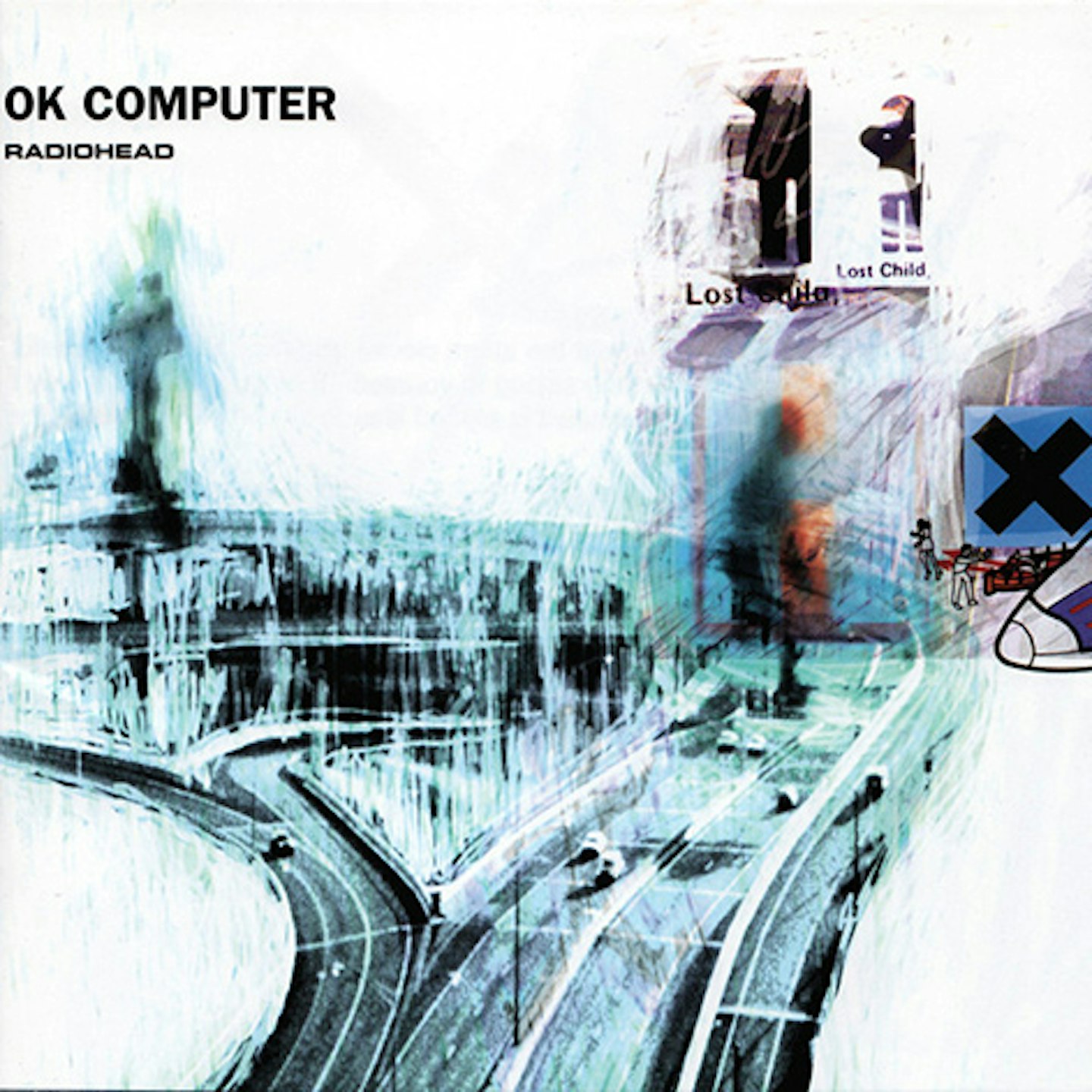 The word-of-mouth response to The Bends meant that Radiohead knew their third album would make a considerable impact – the backdated goodwill even prompted Radio 1 to playlist obtuse lead single Paranoid Android. Hindsight and familiarity have conspired to make OK Computer seem like an album of standards. However, the spooked stoned alienation of Subterranean Homesick Alien and The Tourist felt unprecedented at the time – staging posts in a journey towards an uncertain, depersonalised future. Elsewhere, their ability to pluck peerlessly moving melodies out of the ether seemed to peak with Let Down, No Surprises and Lucky.
1. Kid A
(Parlophone, 2000)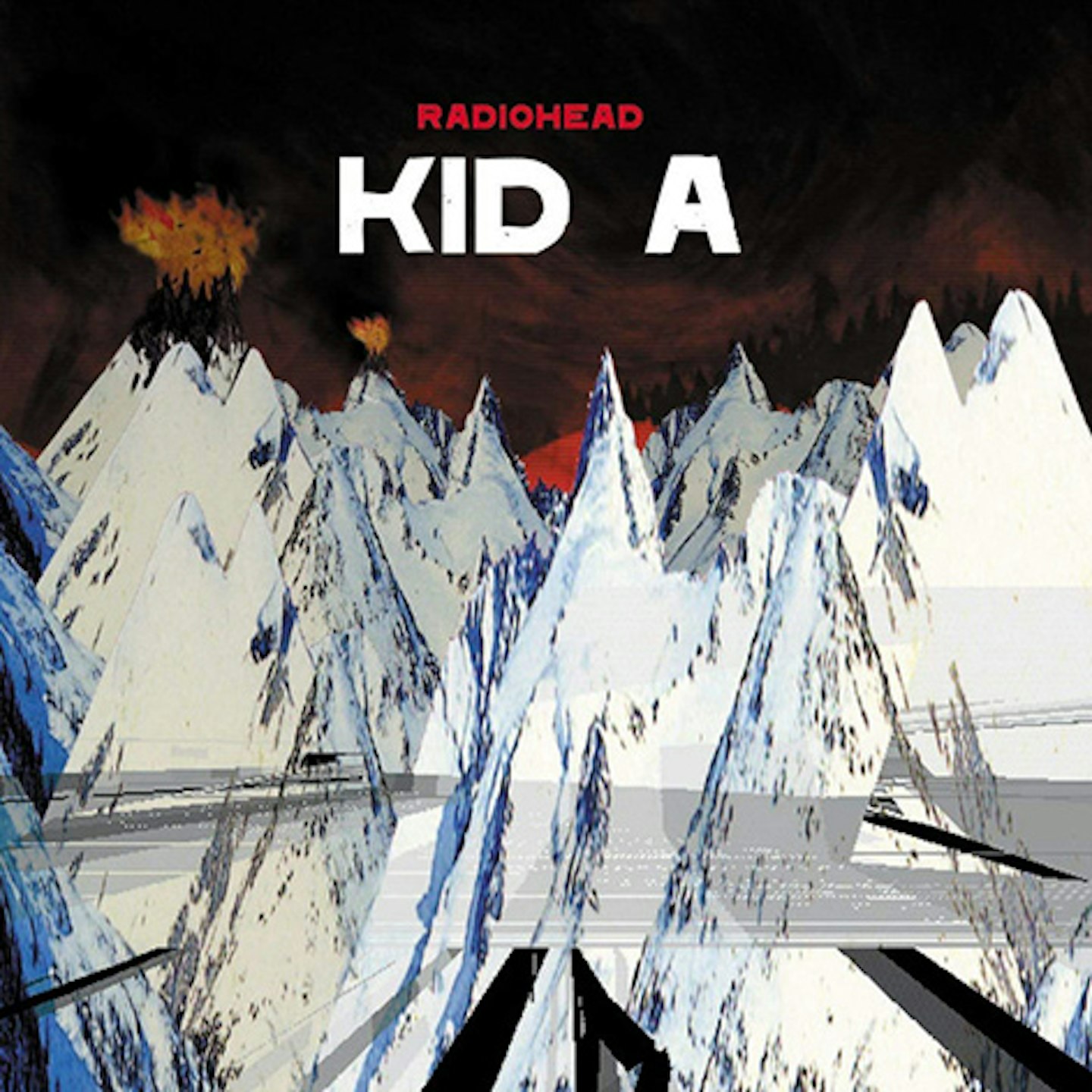 An album that effectively redrew the parameters of the rock album for the new century. The padded cell ambience of Everything In Its Right Place and Morning Bell seemed customised for these obsessive-compulsive times – as did the fin de siècle night terrors of The National Anthem and Idioteque. And throughout it all – notably on How To Disappear Completely and Optimistic – Radiohead reminded us that their electrifying live synergy was still intact. The last time a mainstream rock group released such an experimental record and maintained their commercial stock was in 1968 and The White Album. Therein lay the scale of Kid A's triumph.
BECOME A MOJO MEMBER today and receive every new issue of MOJO on your smart phone or tablet to listen to or read. Enjoy access to an archive of previous issues, exclusive MOJO Filter emails with the key tracks you need to hear each week, plus a host of member-only rewards and discounts.