When music went all heavy and serious at the start of the '70s, one band elected to have themselves real good time instead. A bunch of randy, bickering, boozy Londoners fronted by the gravel-voiced Rod Stewart, The Faces lived to party and crafted a ragged blend of blues, folk, rock and soul to help their audiences do the same. Yet when the hangover kicked in, they would share tender moments of hurt and self-reflection too.
When the Faces formed in summer 1969, their best days already looked behind them. Stewart and Ronnie Wood were alumni of the Jeff Beck Group, while Ronnie Lane, Ian McLagan and Kenney Jones had tasted fame in The Small Faces. Initially, they met with indifference in Britain, so instead decided to concentrate on touring the US, reaping the rewards in early 1971 when second album Long Player climbed into the Billboard Top 30.
But then came the vexing complication of Stewart becoming a huge star in his own right. On his uppers, in 1969 the singer had signed a solo deal with Mercury in New York, but his raw vocal cords and knavish charm failed to sell him any records until October 1971, when the timeless folk-pop of Maggie May became a Number 1 US and UK smash. The Faces undoubtedly benefited from Stewart's sudden success – their next album, A Nod Is As Good As A Wink… To A Blind Horse, became their biggest seller – but the damage to the group's cohesion was irreparable.
The Faces' fourth album, Ooh La La, was publicly panned by Stewart – mostly because he wasn't present at its initial sessions – and led to bassist Lane departing in summer 1973. His place was taken by Tetsu Yamauchi, a Japanese who didn't speak English and enjoyed a drink even more than his bandmates did, but within three singles The Faces were over, with Wood joining The Rolling Stones and Stewart achieving solo mega-star status. But the band and its offshoots' ballsy roots rock'n'roll will thrill forever.
10.
Rod Stewart
Atlantic Crossing
Riva 1975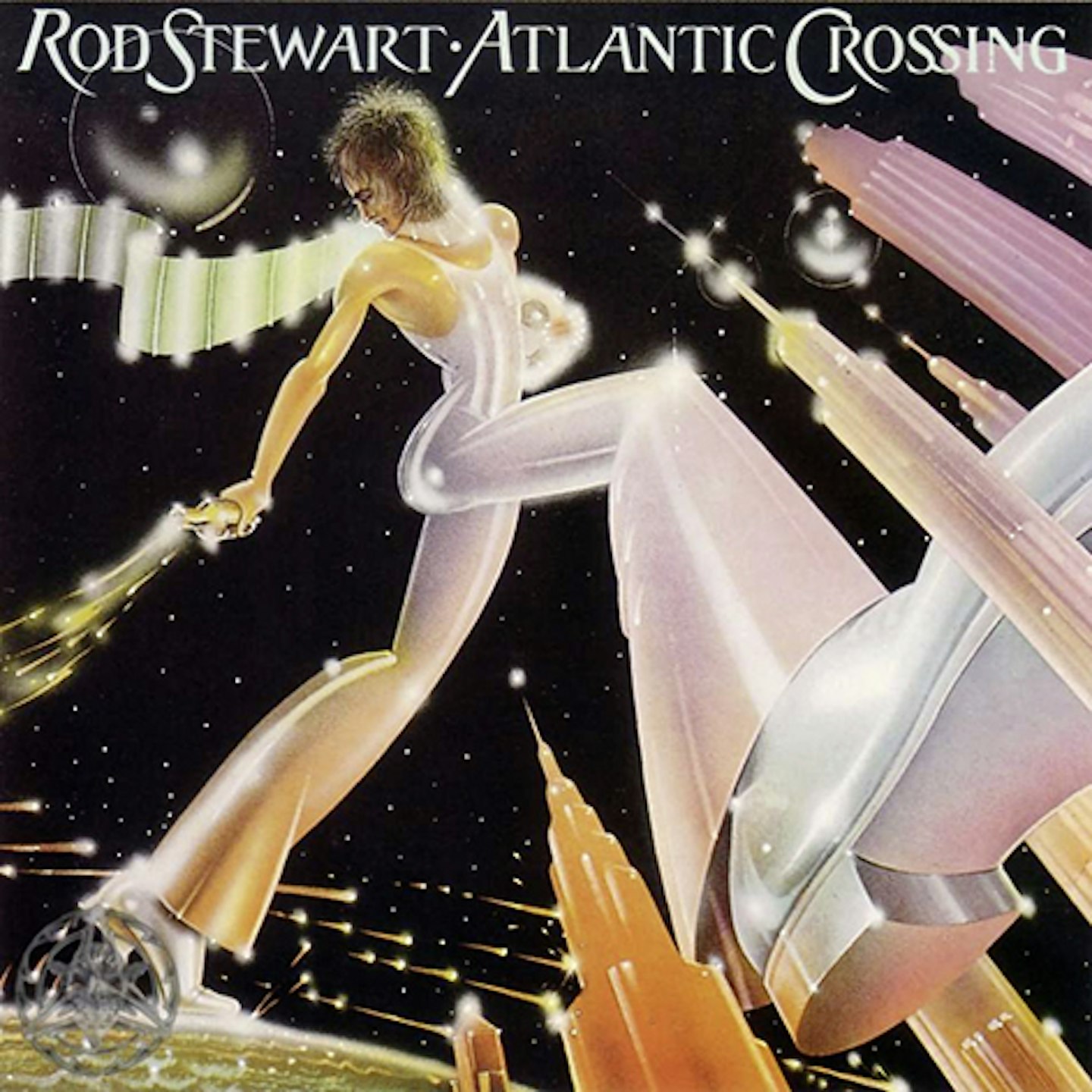 Rod Stewart's sixth solo album was the first without any Faces aboard, and marked his transition from earthy rocker to LA playboy swank, replete with ridiculous pink jump suits, an actress girlfriend (Britt Ekland, who suggested the record's 'slow' and 'fast' sides) and slick West Coast harmony clusters. But make no mistake, Stewart's song selection and vocal performances are in excelsis here, with his own Three Time Loser and timeless re-workings of the Sutherland Brothers' Sailing and Danny Whitten's I Don't Want To Talk About It amply atoning for some of the LP's more glossy offerings. Exquisite production from Atlantic legend Tom Dowd adds to the sense of occasion.
9.
Ronnie Lane
Ronnie Lane's Slim Chance
Island, 1974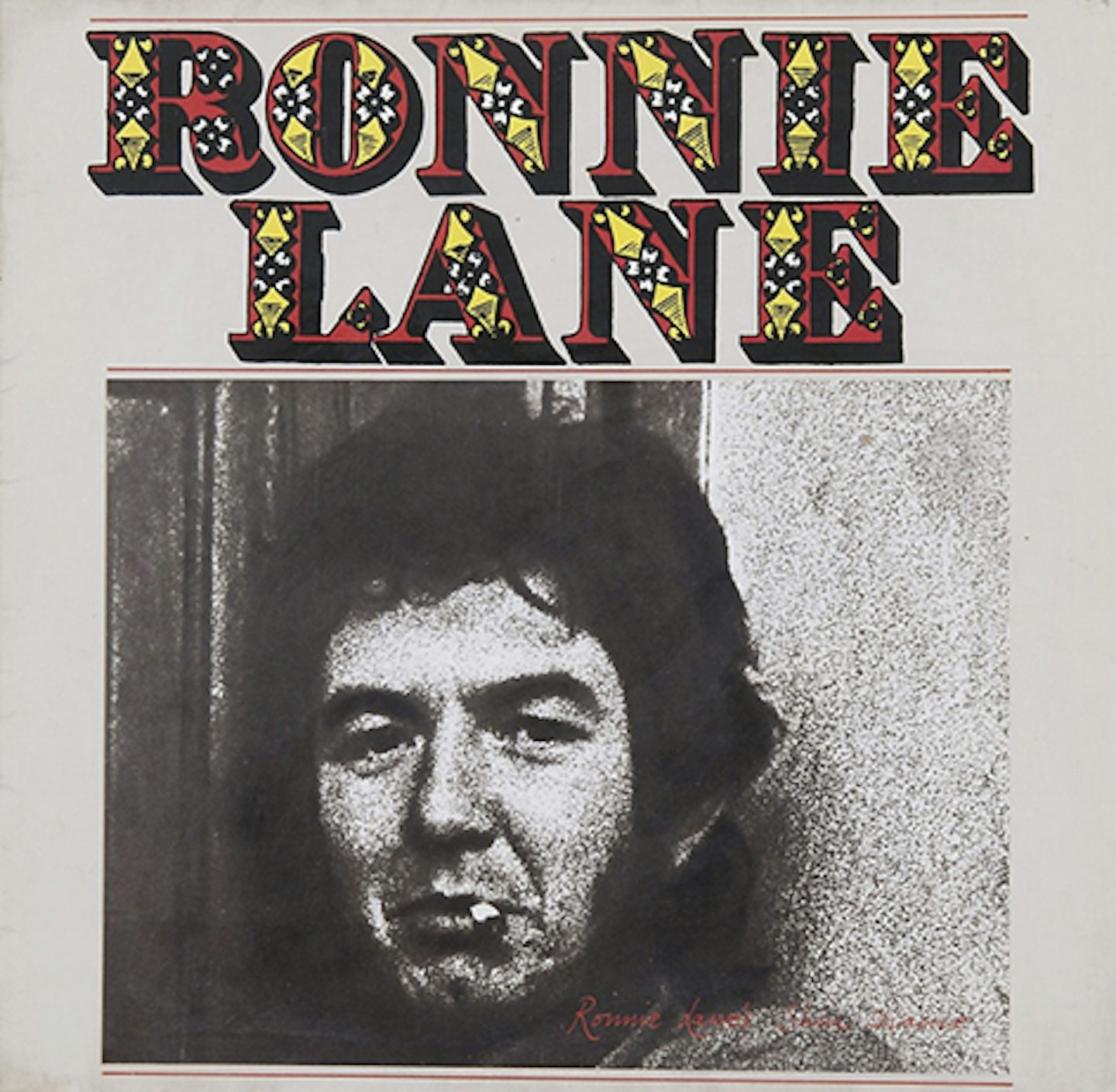 Since his Small Faces days, the quixotic Lane had been a frustrated frontman – as well as a singular songwriter – and on quitting The Faces in 1973 he immediately formed his own band, pursuing a gypsy-musician lifestyle in rural Wales with wife Kate, where family, music and booze inextricably intertwined. On this, his second LP, he hit his stride with a new line-up of Slim Chance featuring multi-instrumentalists Charlie Hart and Ruan O'Lochlainn. Sessions were conducted at Mick Jagger's Stargroves mansion, and the result was a collection of atmospheric, open-tuned folk tunes like Anniversary, Give Me A Penny and Tin & Tambourine, celebrating the trials of quotidian country life.
8.
The Faces
Long Player
Warner Bros, 1971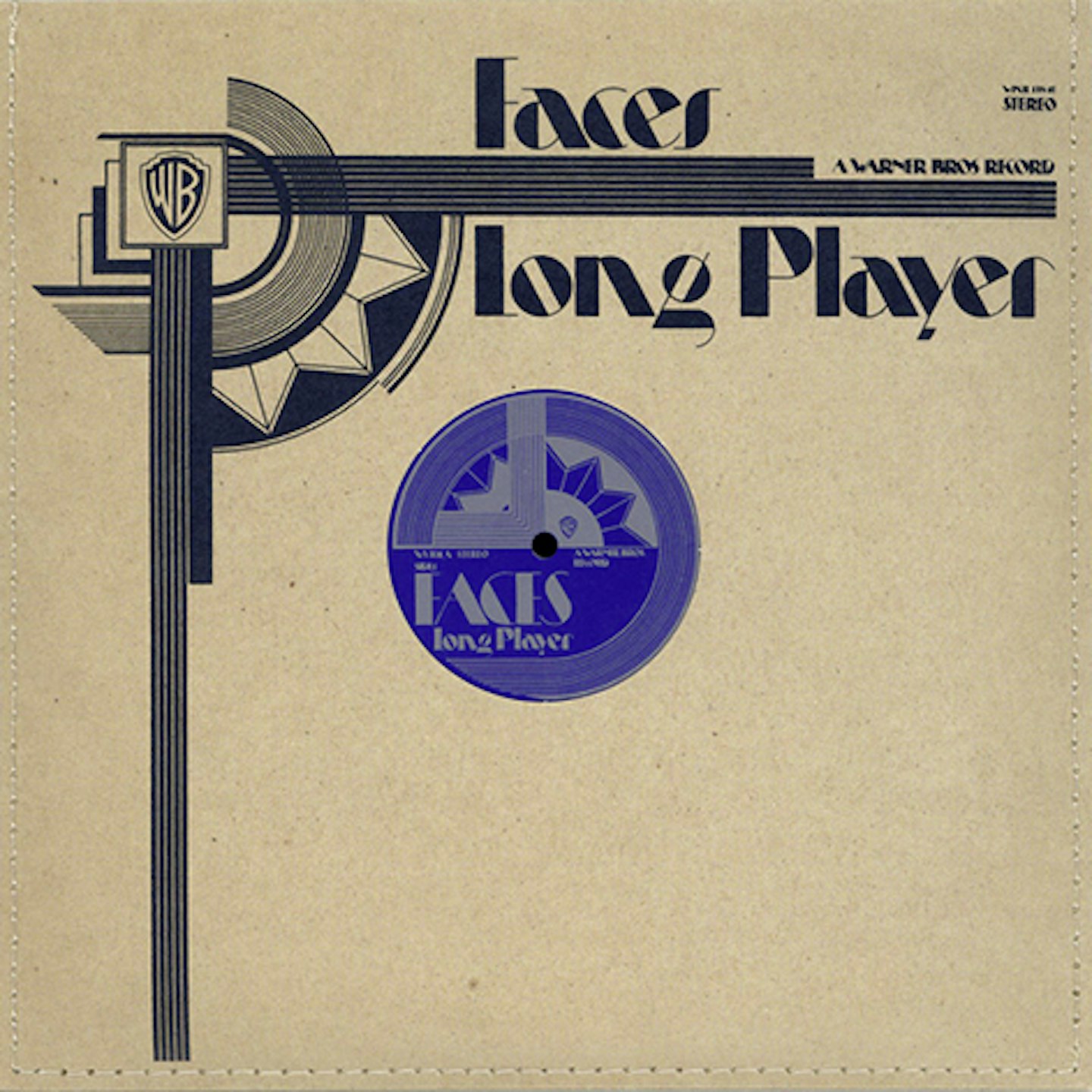 After the aptly named First Step had given a rough silhouette to The Faces' raucous R&B, folk and soul amalgams, Long Player nailed the band's classic sound. With various combinations of the group writing material, there was a range of moods on offer, from the rambunctious Lane-Wood-Stewart rocker Had Me A Real Good Time to the gentle, jug-band slide-guitar magic of Ronnie Lane's Richmond. The Faces also showed how they could make other artists' songs their own, their soulful cover of Paul McCartney's then box-fresh Maybe I'm Amazed and rolling, honky-tonk revival of Big Bill Broonzy's I Feel So Good (both recorded live at the Fillmore East) showcasing the band's singular musical chemistry.
7.
The Faces
Five Guys Walk Into A Bar
Warner Bros/Rhino 2004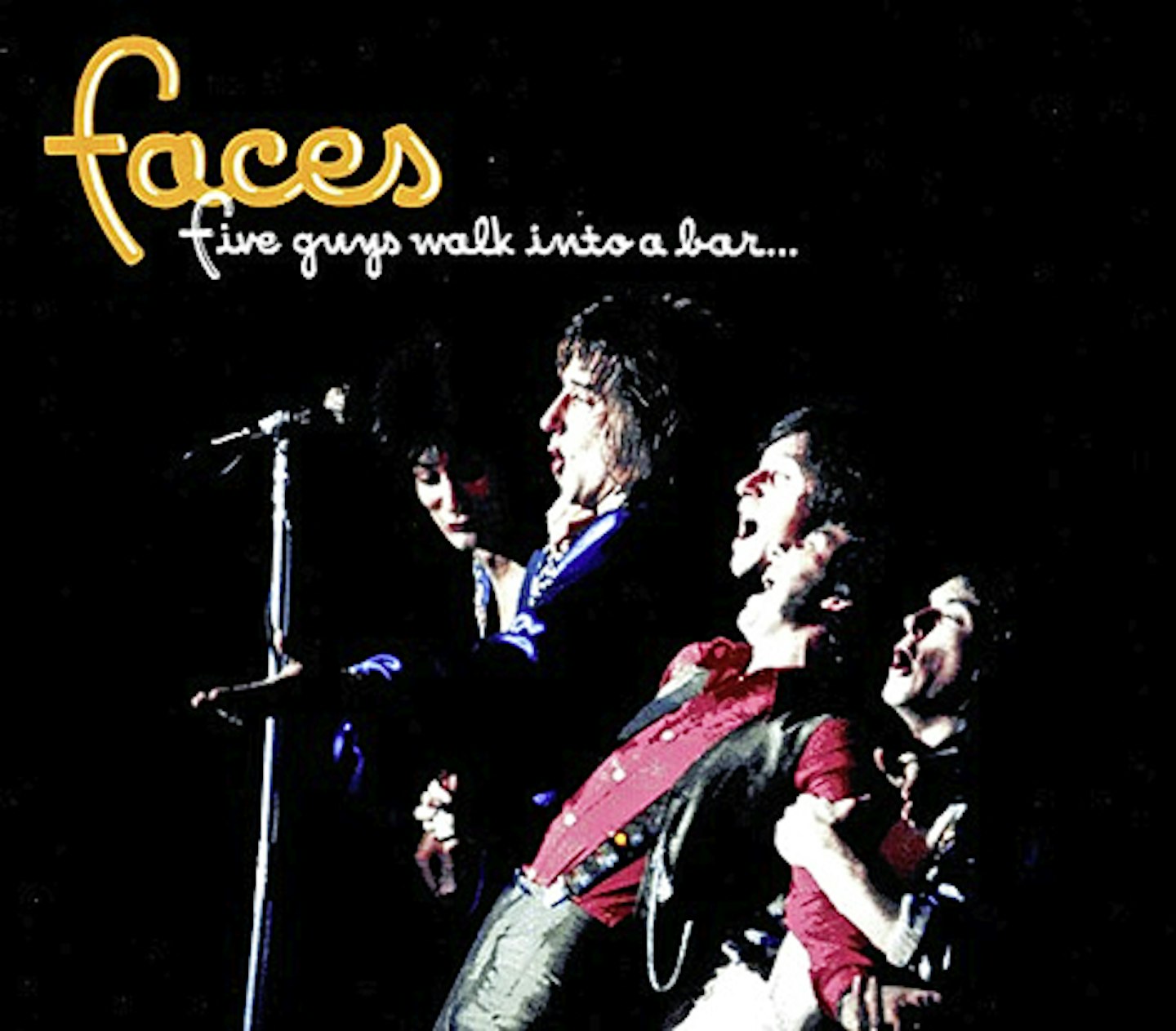 A comprehensive excavation of The Faces' back catalogue was long overdue when this box arrived, but its compiler – none other than Ian McLagan – made it worth the wait, unearthing outtakes, rarities, rehearsal tapes, BBC sessions and live recordings to complement the best from the group's four studio albums. The most historically piquant tracks stem from the band's first exploratory jams in summer 1969, and include raw versions of Willie Dixon's Evil and Broonzy's I Feel So Good, the latter with Stewart on guitar and Wood on harmonica; there are also late-era finds including the unreleased Wyndlesham Bay, essentially the 1973 B-side Jodie in another guise, and the NME flex-disc release, the inebriated, self-explanatory Dishevelment Blues.
6.
Ron Wood & Ronnie Lane
Mahoney's Last Stand
Atlantic, 1976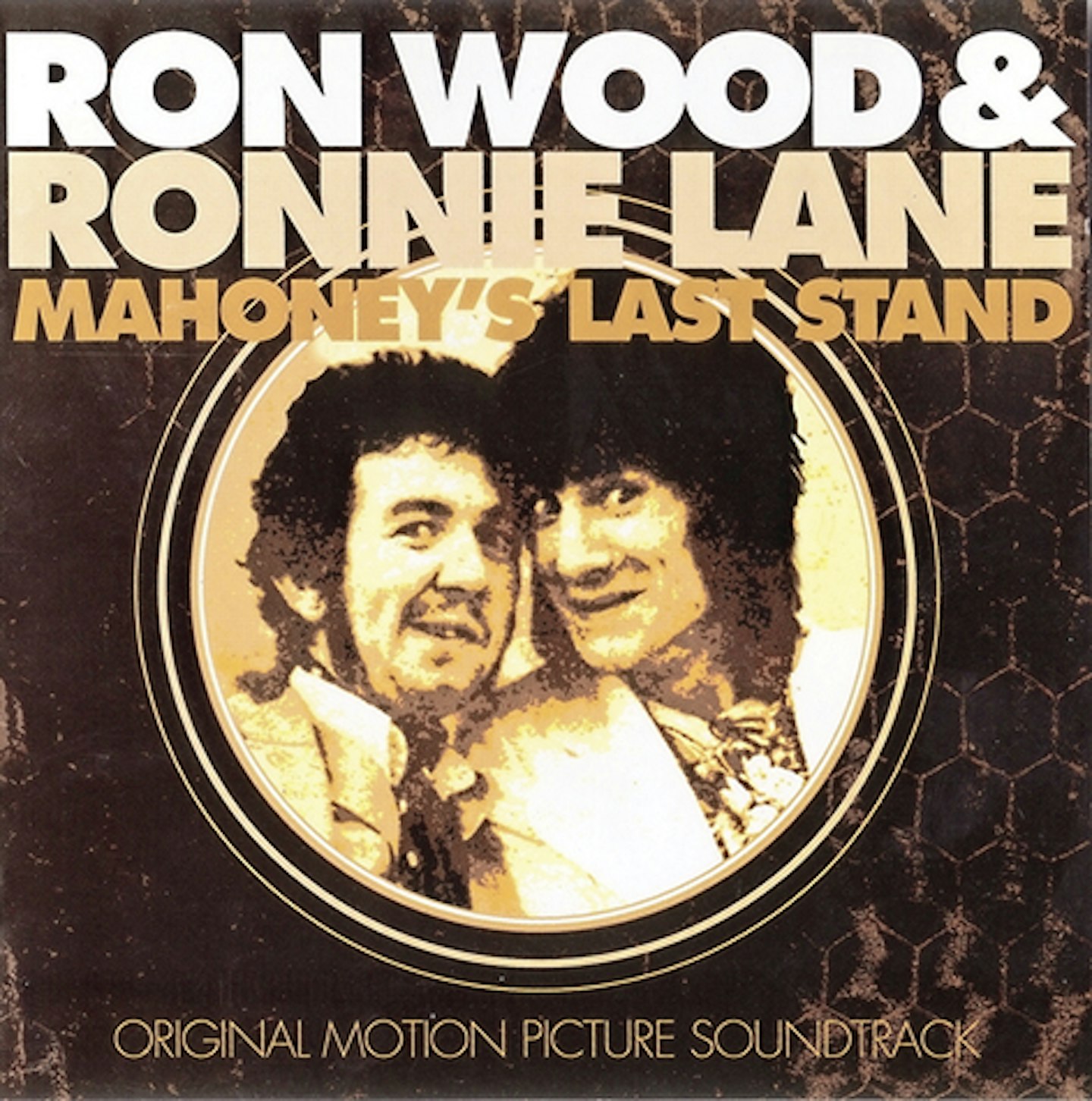 The overlooked gem in the Faces-and-related canon, this collection of mostly instrumental tracks – spanning bluegrass, gospel, Motown soul, folk, blues – were recorded for the soundtrack of Mahoney's Estate (or Mahoney' Last Stand in the UK), a 1972 film starring Alexis Kanner and Sam Waterston that was so obscure for years many thought it didn't exist. Taped in May and September 1972 at Olympic Studios, it saw Wood and Lane employ a carousel of star mates including Pete Townshend, Gallagher & Lyle and honorary Stones Ian Stewart and Bobby Keys to help them out. The album was finally released after some further tweaking in September 1976, though by then Chicken Wired had already been retooled for Lane's solo debut Anymore For Anymore.
5.
Ronnie Lane
One For The Road
Island, 1976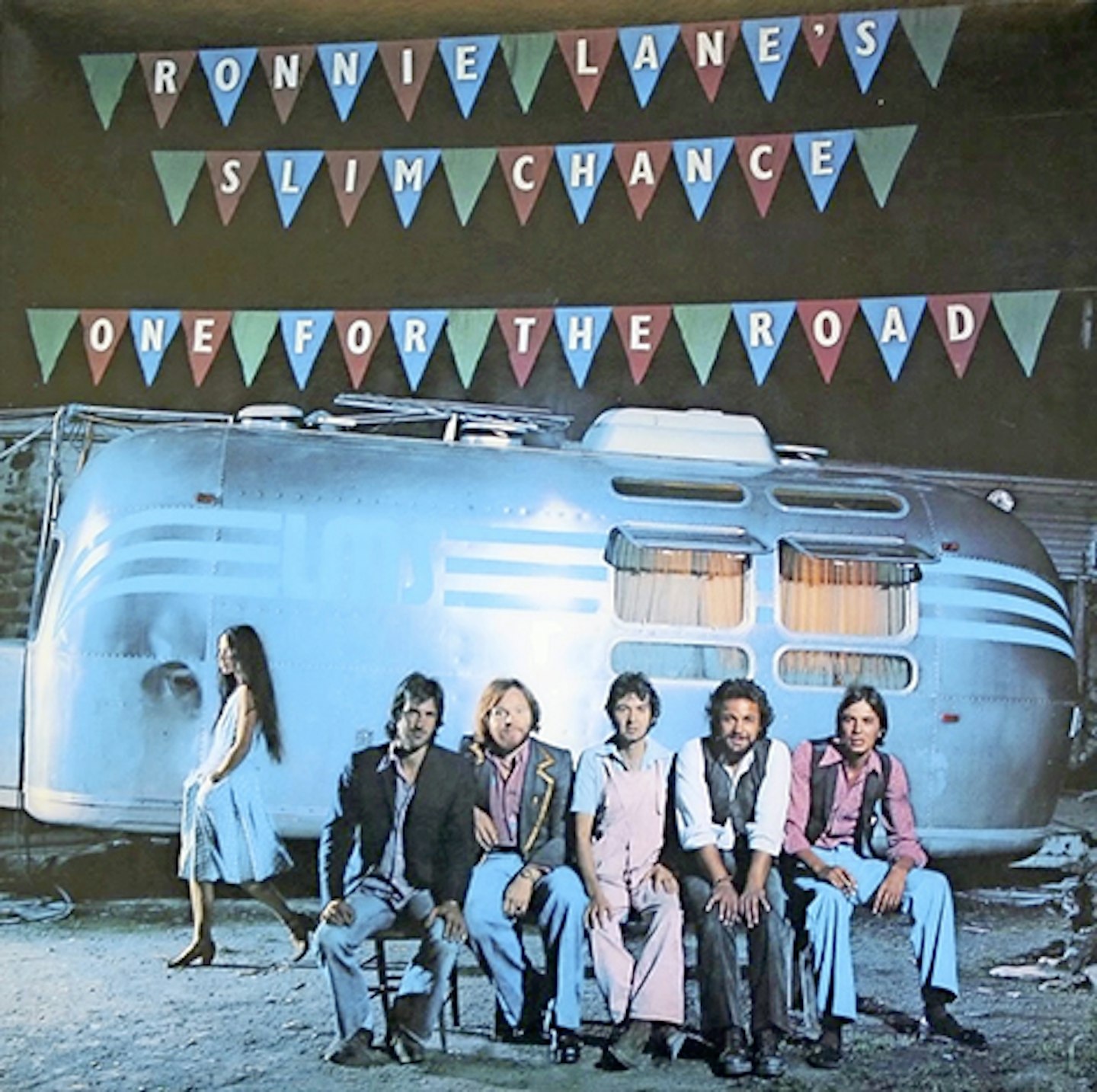 By the time Lane cut his third solo album, he'd seen his fairground-themed Passing Show tour fail and Anymore For Anymore and Slim Chance sell poorly. One For The Road – as with its predecessors partly recorded in situ at his farm on his RLMS mobile studio – seemed to have been built to rectify these commercial disappointments. The title track was a catchy arms-aloft rocker, 32nd Street magical Dylan folk-rock and Harvest Home a haunting, mournful accordion instrumental taped outdoors in the yard one evening. Lane even did a conventional tour of University and Polytechnic venues to promote it but, alas, his most consistent solo outing failed to sell, influencing his decision to briefly join 1976's Small Faces reunion.
4.
Rod Stewart
Never A Dull Moment
Mercury, 1972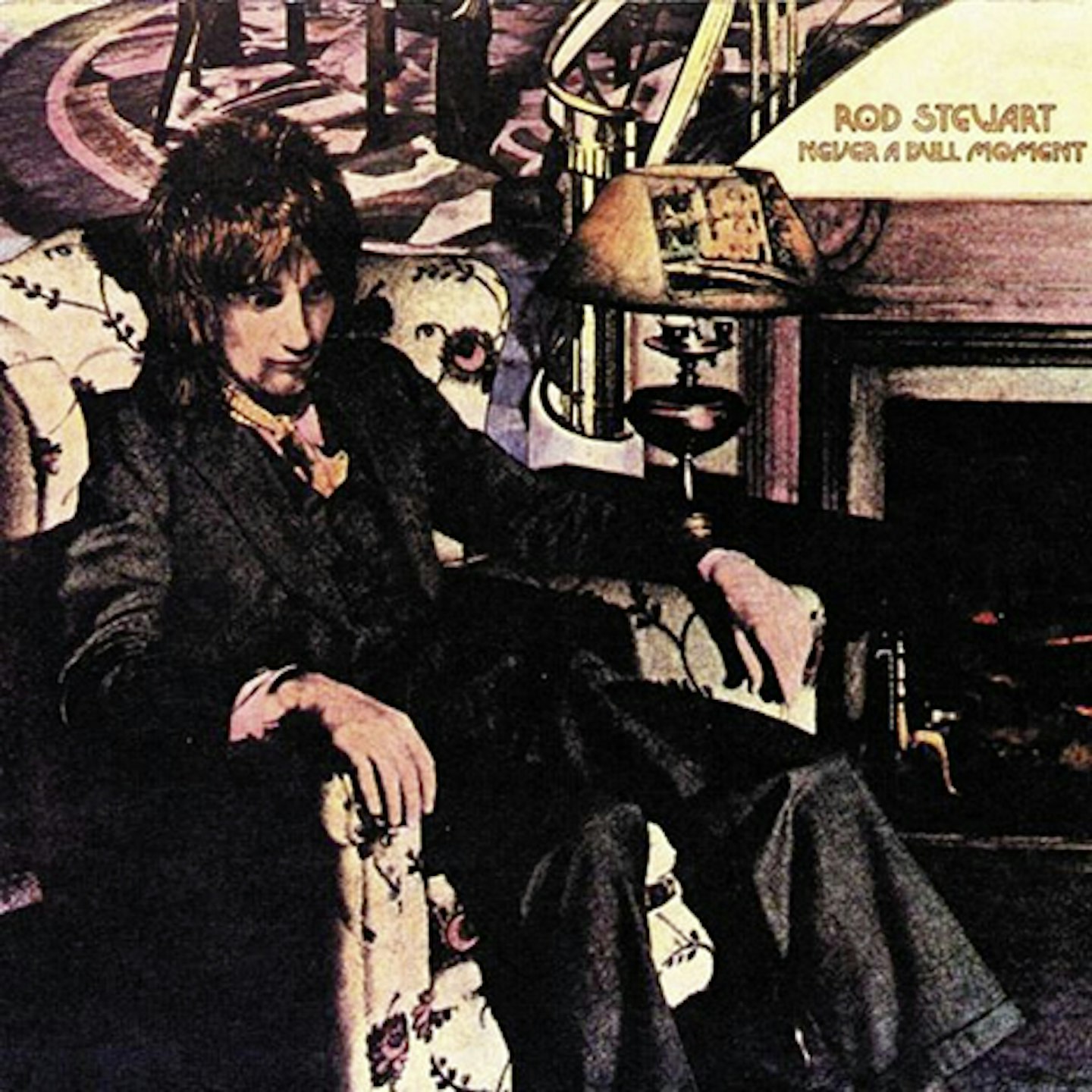 There really was never a dull moment in The Faces' non-stop booze-athon, nor in the tense behind-the-scene tug-of-war over Stewart's solo career. After the Number 1 breakthrough success of 1971's Every Picture Tells A Story, this swift follow-up cannily repeated its formula with You Wear It Well depping for Maggie May (both were Rod co-writes with guitarist Martin Quittenton) and an emotive cover of I'd Rather Go Blind taking the former Reason To Believe role. Controversially, the stunning Stewart-Wood opener True Blue was originally conceived as Faces track, but was siphoned off to make this very good record even stronger. Too good to be seen as cynical.
3.
The Faces
Ooh La La
Warner Bros, 1973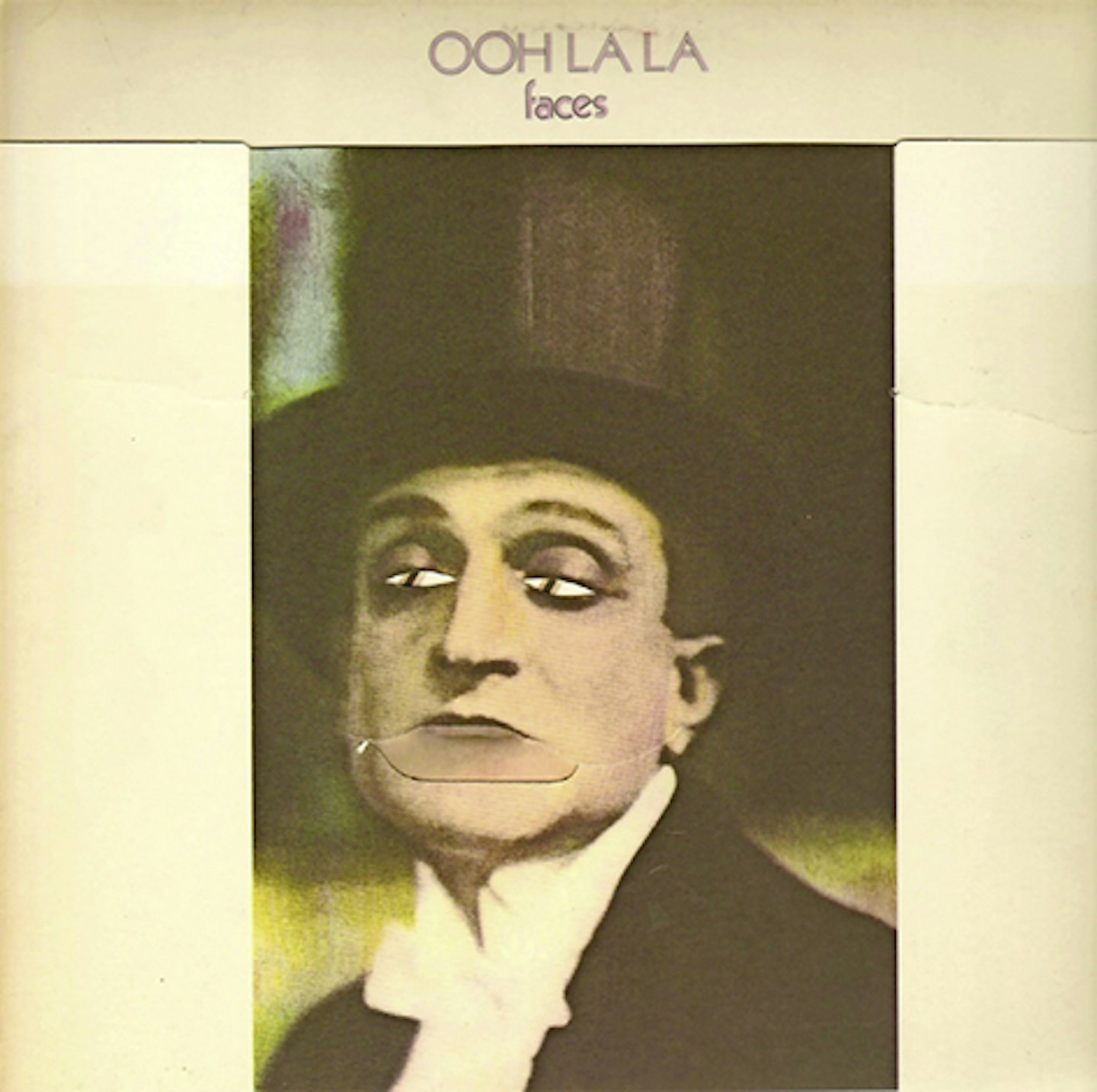 Stewart's solo success meant that his initial input on Ooh La La was sketchy; as a result, it became known as "Ronnie Lane's album", as the bassist contributed the stand-out Flags And Banners, Glad And Sorry, Just Another Honky and the infectious, jaunty-but-rueful title track (sung by Ron Wood, a rarity). But Rod made his mark, too, helming the punchy Cindy Incidentally and Borstal Boys, with the ying and yang between Lane's gentle, cosmic folk tunes and Stewart's Saturday night yahoo R&B creating a compelling LP. They couldn't go on like this, though, and Ooh La La became The Faces' swansong.
2.
Rod Stewart
Every Picture Tells A Story
Mercury, 1971
Stewart's solo career was rarely a problem while his early albums, An Old Raincoat Will Never Let You Down and Gasoline Alley, weren't selling. But his fortunes changed dramatically when Maggie May, written with the guitarist from his solo band, Martin Quittenton, became a hit in a October 1971. This timeless folk-rock pearl was the gateway to an album peppered with jewels, including his gorgeous, from-the-soul recital of Tim Hardin's Reason To Believe and Bob Dylan's Tomorrow Is A Long Time. Rod's reputation as a master re-interpreter of other's works was set, but his own Mandolin Wind showed his gift for subtle melody (even though Lane claimed it was actually one of his).
1.
The Faces
A Nod Is As Good As A Wink… To A Blind Horse
Warner Bros, 1971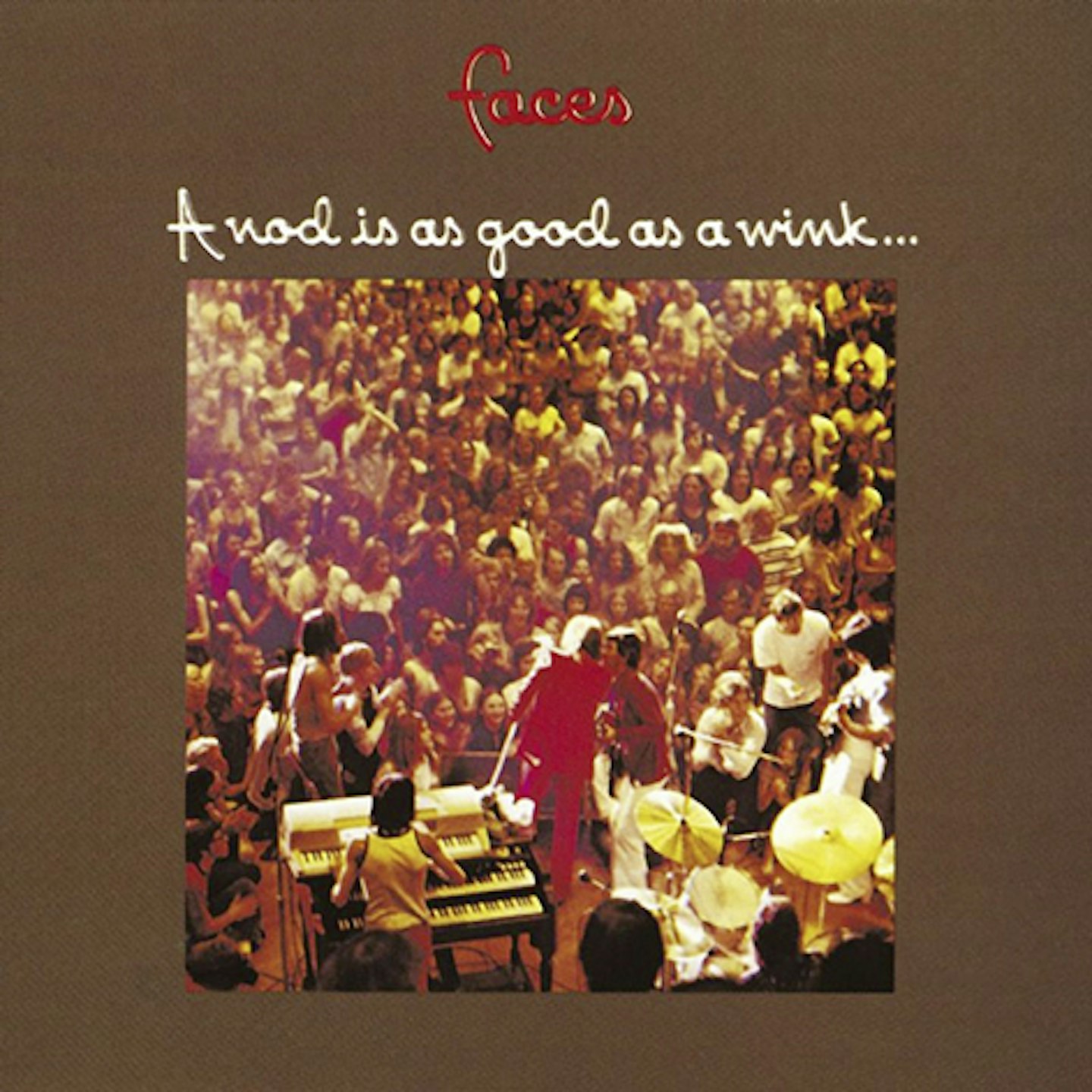 The Faces' distinctive sound came from a collision of their members' musical passions (blues, soul, rock), larger-than-life personalities and incorrigible one-upmanship, wherein Ron Wood's probing, needling riffs would duel with McLagan's rolling, virtuoso Hammond organ as Jones and Lane thumped out a tough groove and Stewart hollered lustily on top. It was sleazy, fun, intense and deeply human, and never more powerful on this, their third album, which, if it were only to feature the thrusting lasciviousness of Stay With Me and beautiful, gentle Debris would have been great, but with a supporting cast of classics like Miss Judy's Farm, Too Bad and You're So Rude became one of '70s rock's most loveably individualistic and influential creations. Imitated by many, but never bettered.
Picture: Alamy