From genre-defining R&B stompers and soulful American pop to gritty urban symphonies, psychedelic soul and socio-political funk, Berry Gordy's Motown label has given us some of the greatest songs of the last 60 years, not to mention fostered such towering talents as Stevie Wonder, Marvin Gaye, Martha and the Vandellas, Diana Ross and The Supremes, The Temptations and Smokey Robinson. Previously, we celebrated the 100 Greatest Motown songs to leap off the Detroit production line, but what about those all-important albums? Here, then, are 10 of Motown's finest long-playing experiences. We begin in 1981...
10. Rick James
STREET SONGS
(Gordy, 1981)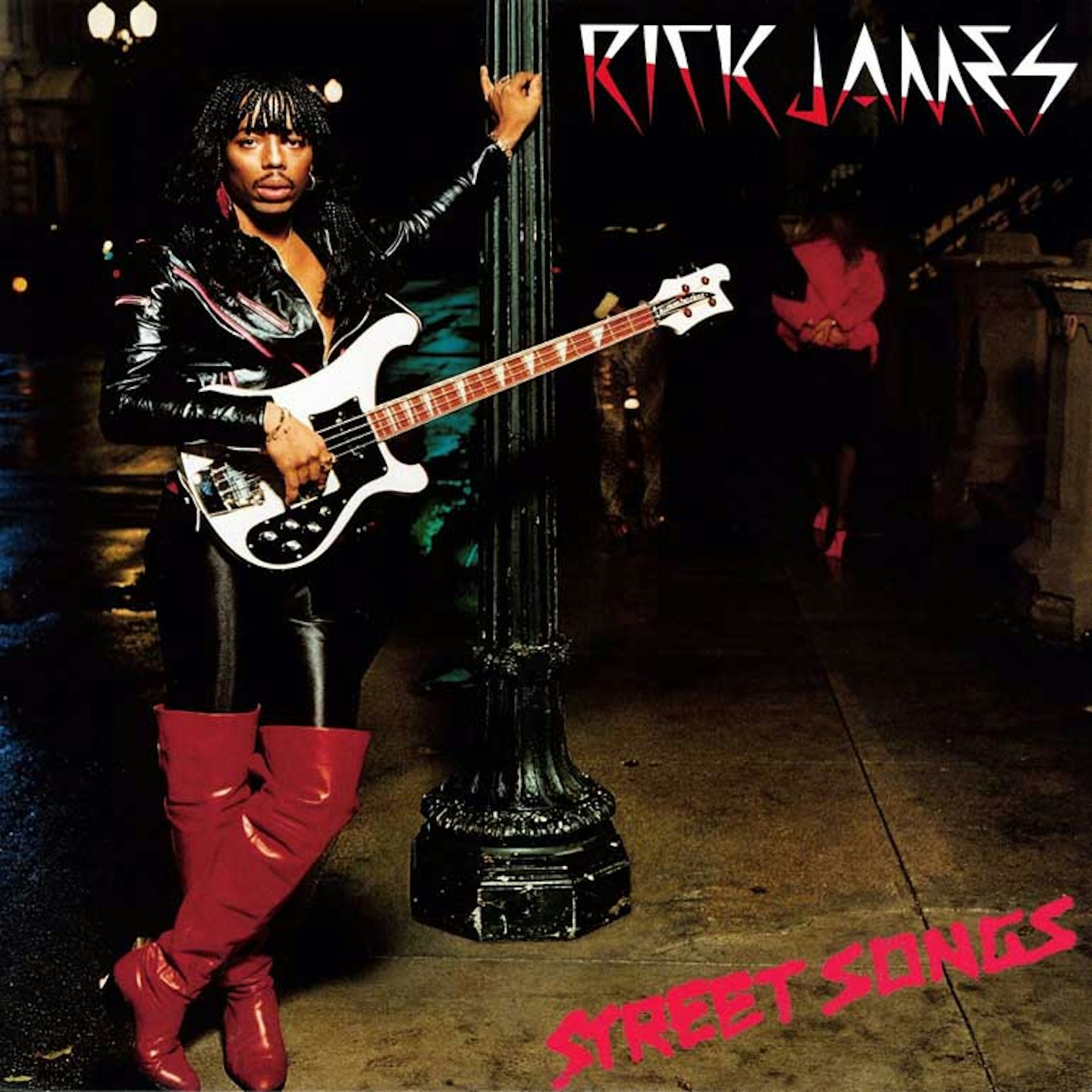 In the '70s, the Motown Sound ceased to be the Motown Sound. The label had moved to Los Angeles and the core studio musicians – aka the Funk Brothers – who had recorded the distinctive, inventive backgrounds, were largely discarded. Stevie Wonder and Marvin Gaye hired their own bands; ubiquitous LA session men backed Diana Ross, Smokey Robinson, The Supremes and the other stars who remained; Norman Whitfield followed Holland-Dozier-Holland through the out door and quit, as did four-fifths of The Jackson 5. While Berry Gordy busied himself as a movie mogul, talent scouting was not an unalloyed success, but The Commodores and Rick James ploughed genuinely fresh territory for the label. The Commodores were reliable hit-makers; James was the maverick. A guitarist, singer, songwriter, bandleader and with Neil Young a former member of The Mynah Birds, James evolved what became known as punk funk. There was no 'punk' as any MOJO reader might recognise the term in James's hybrid, which was actually funk-rock-pop; while his image was more Hollywood Pimp. Be that as it may, 1981's Street Songs, his fifth album, saw everything gel. Not only was this James's strongest set of songs, with powerful arrangements and production by the artist, there was a cohesive vision, too, leaning heavily on 'in the life' observation and personal experience – Ghetto Life, Below The Funk, Mr Policeman, Super Freak – and sticky lurve interest from tough funk (Give It To Me Baby) to smouldering slow grooves (Fire And Desire).
9. Jr. Walker And The The All Stars
SHOTGUN
(Motown, 1965)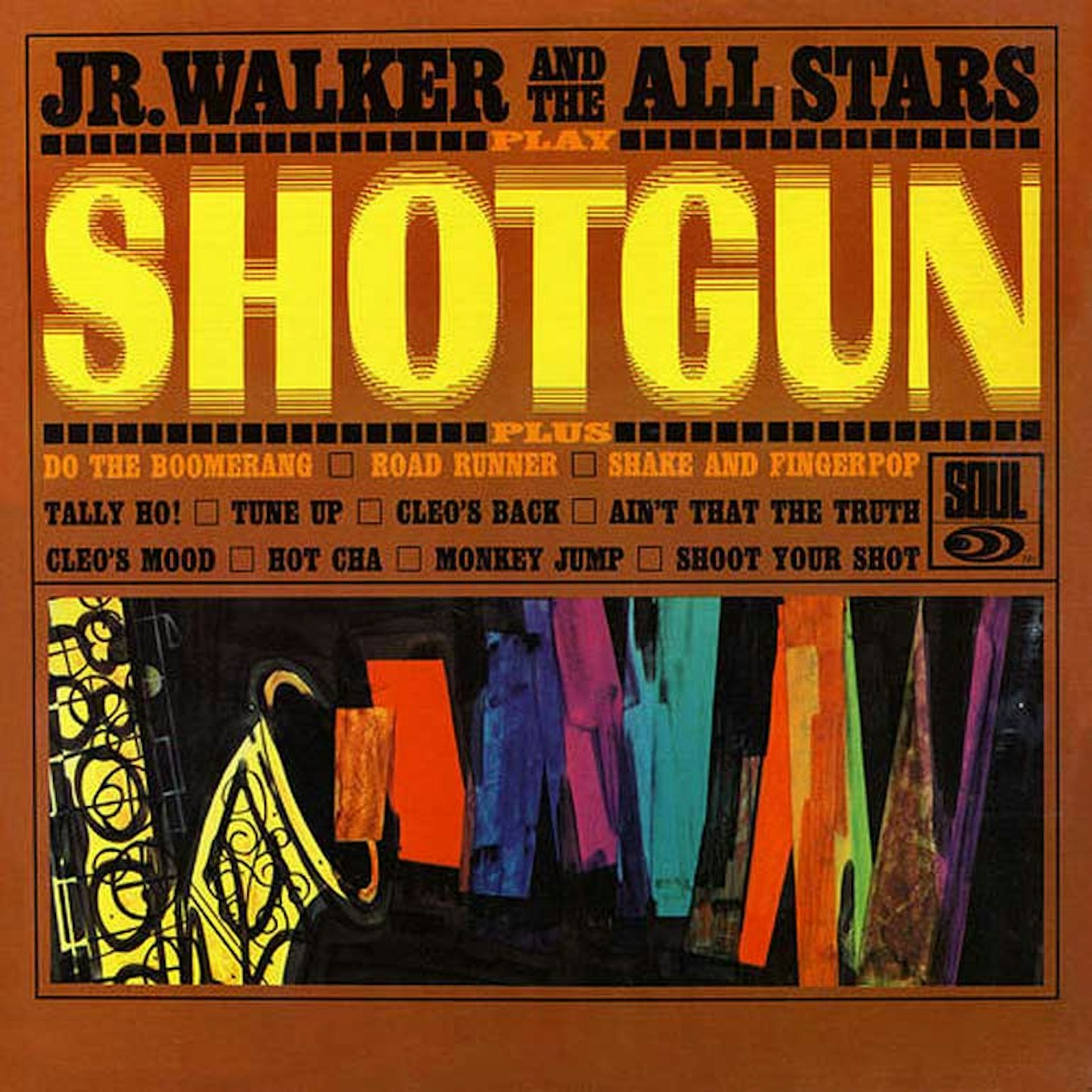 There could be no more complete an outsider artist at Motown than R&B saxophonist Junior Walker. Pretty much a straight-ahead instrumental soloist, he took an even more direct route as singer, aiming for visceral connection and power. This intuitive grasp of his own talent was never better illustrated than on 1965's rip-roaring Shotgun. In old vinyl money, its first side is an absolute blast. After a slinky, subdued opener in Cleo's Mood, Walker and his All Stars let rip with four uptempo, roadhouse rough dancers climaxing with the irresistible Shake And Fingerpop. Before it, Do The Boomerang, the title track and Road Runner have all shuddered the foundations, while after it Shoot Your Shot barely takes time for breath. In total, utterly effervescent small ensemble playing behind the Walker tenor sax, which is all-wailing, barking, squeaking, quacking and hooting. And his voice is every bit as blunt in its hollerin'. On side two Walker's first choruses on Tally Ho reveal a soloist far nimbler than the rest of the album might suggest, while best of the five other tracks is an outstanding band workout, Tune Up – fast, swinging and punchy. The album's final groover, Ain't That The Truth, leads us directly back to the Motown Sound right down to the signature tambourine snappin' on the offbeat. Irresistible.
8. Gladys Knight And The Pips
NITTY GRITTY
(Soul, 1969)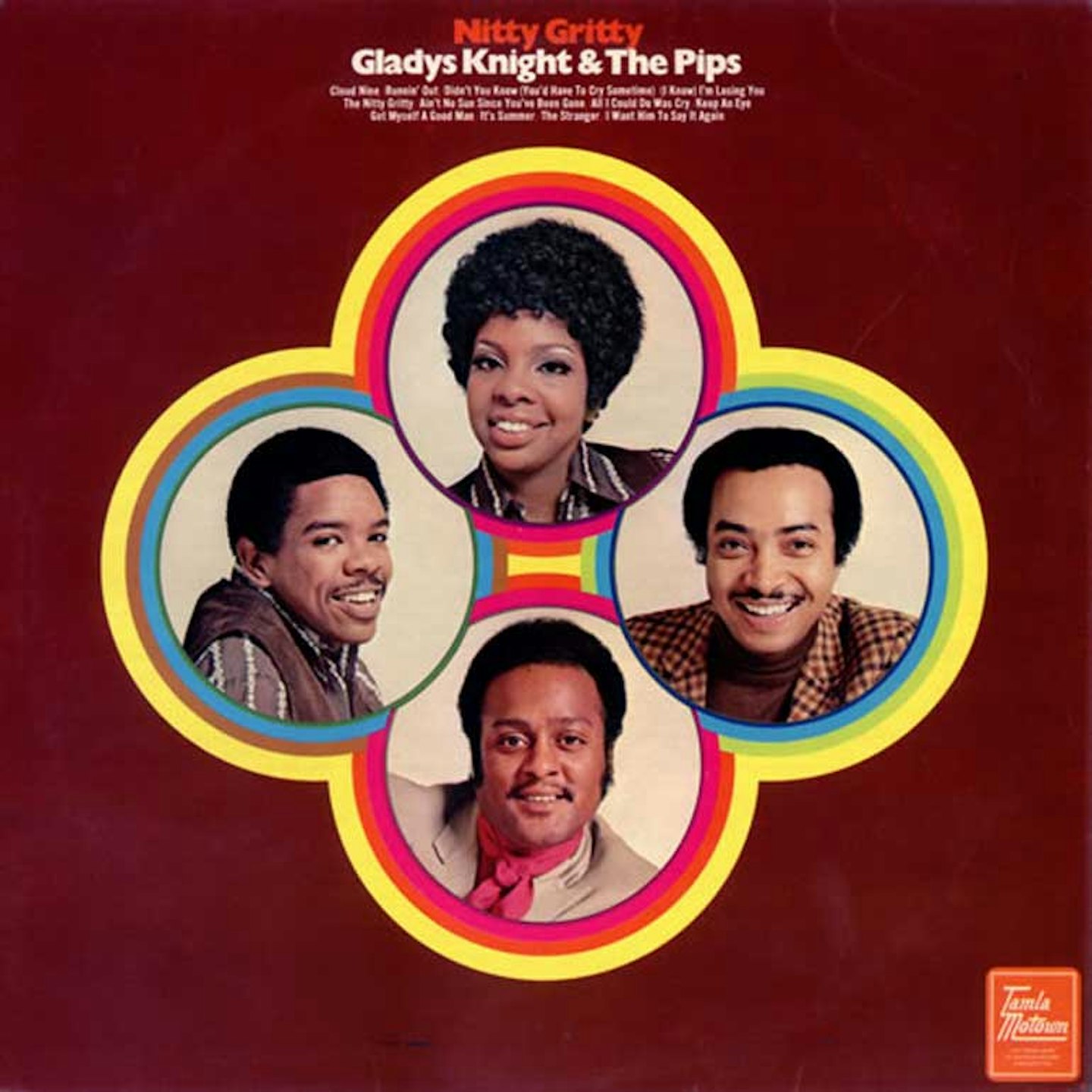 She was the best female singer, bar none, to cross the threshold of 2648 West Grand Boulevard, but Gladys Knight was never considered an A-List priority act as far as Motown was concerned, so intent was the focus on promoting Diana Ross's career. However, one listen to her majestically asserting the truths of two brilliant Nickolas Ashford and Valerie Simpson songs, the punishing Didn't You Know or Keep An Eye ("on your close friends" is the caution that follows), reveal the soul reality. She was in a league of her own. Elsewhere, Knight gets right inside the pain of All I Could Do Was Cry. In this Berry Gordy co-write from an earlier time, previously best known as an Etta James song, she watches in anguish as the man she should be marrying weds another. Nitty Gritty is special, too, in that it features two Gladys Knight songwriting credits – Runnin' Out and The Stranger – both standard Motown arrangements, the latter is the better, and one co-write on I Want Him To Say It Again. Not a feminist track by any means, but she absolutely sings the pants off it. It's Summer, a Norman Whitfield/Barrett Strong ballad, offers a necessary change of pace and tone but the album is predominantly concerned with the nitty gritty of physical attraction and emotional commitment, be it consummated or crushed. Also of note: Cloud Nine, one of the few songs Knight was never able to get "inside", she felt, because she had no experience of drugs. Hear how the Pips get a far greater share of the vocals.
7. Smokey Robinson And The Miracles
GOING TO A GO-GO
(Tamla, 1965)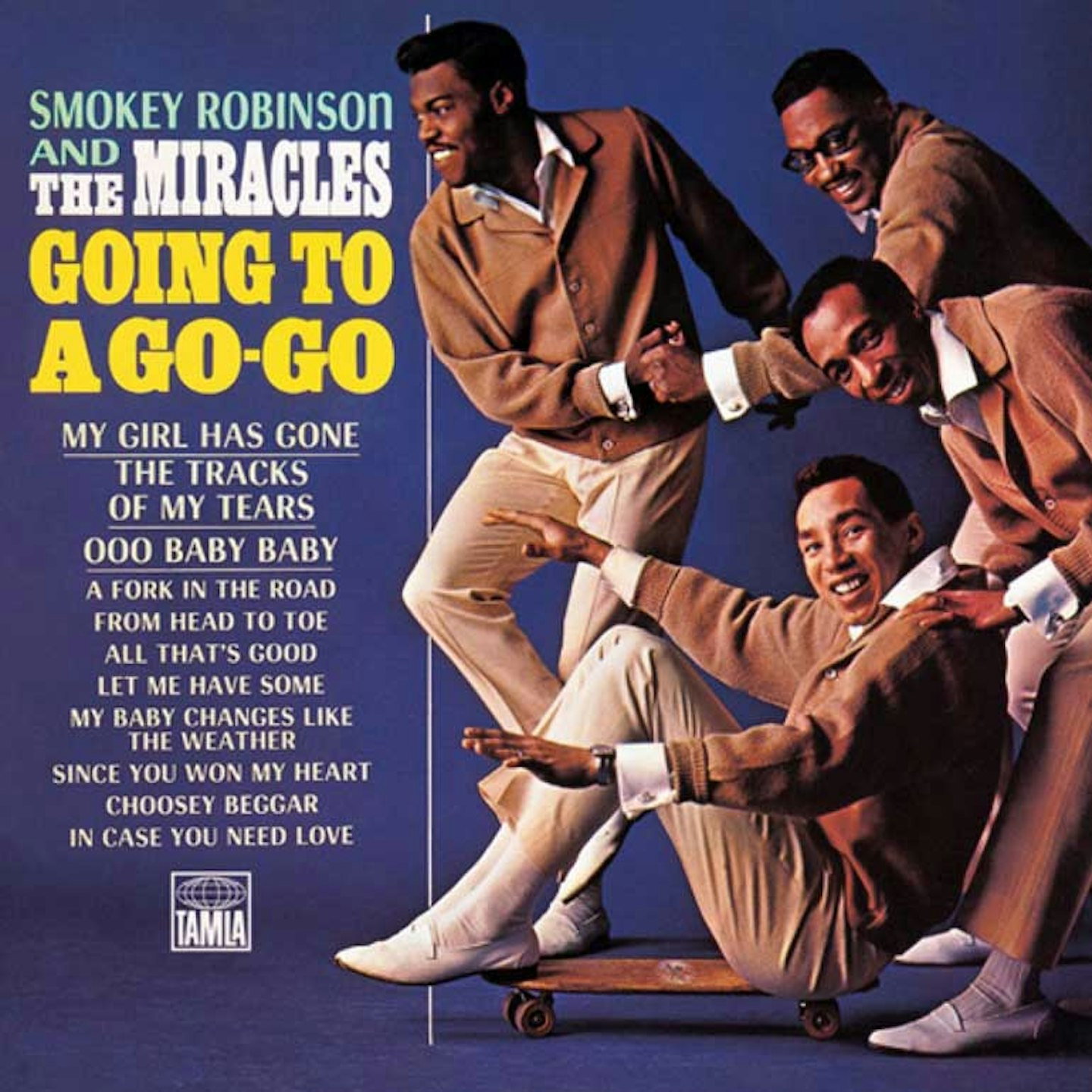 A 'Greatest Hits' in all but name, 1965's Going To A Go-Go was the first Miracles album to feature its lead singer and main songwriter's name out-front. The album certainly isn't coy about its gifts, introducing itself with four US pop Top 20 hits. In addition to the tom-tom-crazy title track, the album had two of the group's most mesmerising ballads, the rightly famed Tracks Of My Tears and the breathtaking, heartaching Ooo Baby, Baby, slightly less well-known but, frankly, better, with Smokey's bittersweet vocal, at the top of his register, raising twice as many goosebumps. Hard to imagine how song or performance could have been improved. My Girl Has Gone, the fourth US hit single, follows with its dramatic crashes of orchestration on each chorus, contrastingly sharply with each gentler, more ruminative verse. But the hits aren't the only stand-outs. From Head To Toe is one of those wickedly infectious Smokey confections, outwardly simple, but as new layers of harmony build excitement and the mood is lifted even higher when the horns suddenly drop out of the track only to rejoin the arrangement with even higher intensity. (The horn arrangement leans heavily on Bobby Bland's Turn On Your Lovelight, by the way.) Every bit as fine as the album's hit ballads, last track A Fork In The Road is no ordinary 'road' song. "Beware," Smokey sings quiveringly, of passion's pitfalls, "the danger's there," before reminiscing about his own misdirection in affection. "Make sure you take the same bend at the fork in love's road." Smoke rarely lost his way in a song, and to prove it here's an album of his best with The Miracles.
6. Marvin Gaye
LET'S GET IT ON
(Motown, 1973)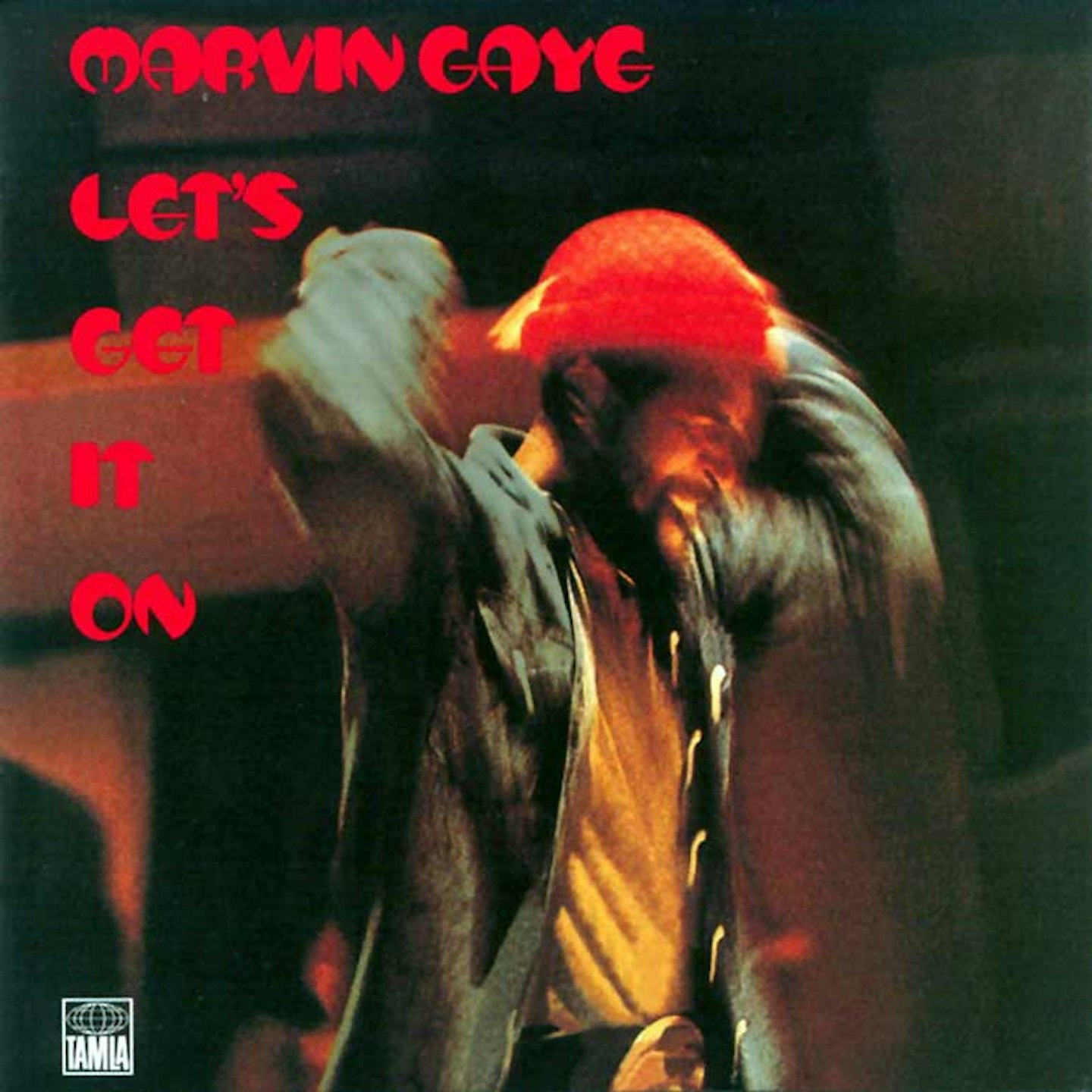 Sex is the hardest thing to write pop songs about. Luckily, when Marvin Gaye undertook a whole album about the beast with two backs, he had a quarter-century of R&B tradition in his corner and a Motown band so mellifluously aflame they'd have made the crassest come-on sound persuasive. The promise of Gaye's sophisticated loving is all in his voice, coarser than the crystalline angeltone he employed on What's Going On, but no less exquisite, and similarly augmented by a crosstalk of Marvindubs and brilliantly inventive backing vox (the impressionistic, dove-like coos from 3:50 in Let's Get It On are astonishing). Best is You Sure Love To Ball, bathed in warm fuzziness, guitars getting it on with harps with such empathy that they become almost indistinguishable, and Madeline and Fred Ross's gasping and moaning errs just the right side of Lil' Louis's French Kiss.
But Gaye's own attitude to sex was complicated – his preacher father's fire and brimstone prudery had planted a seedling of guilt that never withered – and Let's Get It On would not be the great art it is if it were a mere carnival of zipless erotomania. Gaye ends with Just To Keep You Satisfied, in which the sweet loving is weighed against "the bitching" and Marvin ends up concluding that maybe he'll see her "somewhere down the line". It must be the weirdest ever song to carry co-writing credits by a husband and wife, but Anna Gaye (sister of Motown boss Berry Gordy) had already ceded her position in the Marv bedroom to Janis Hunter, jazz legend Slim Gaillard's 17-year-old daughter. Marvin's rewrite of his wife's Motown staple must have rubbed salt in the wound, and by the time the similarly sex-mad I Want You appeared in 1976, he'd had two children by Janis and the childless Anna had filed for divorce. Love hurts as much as it heals; Let's Get It On knows that as well as anyone.
5. The Temptations
SKY'S THE LIMIT
(Gordy, 1971)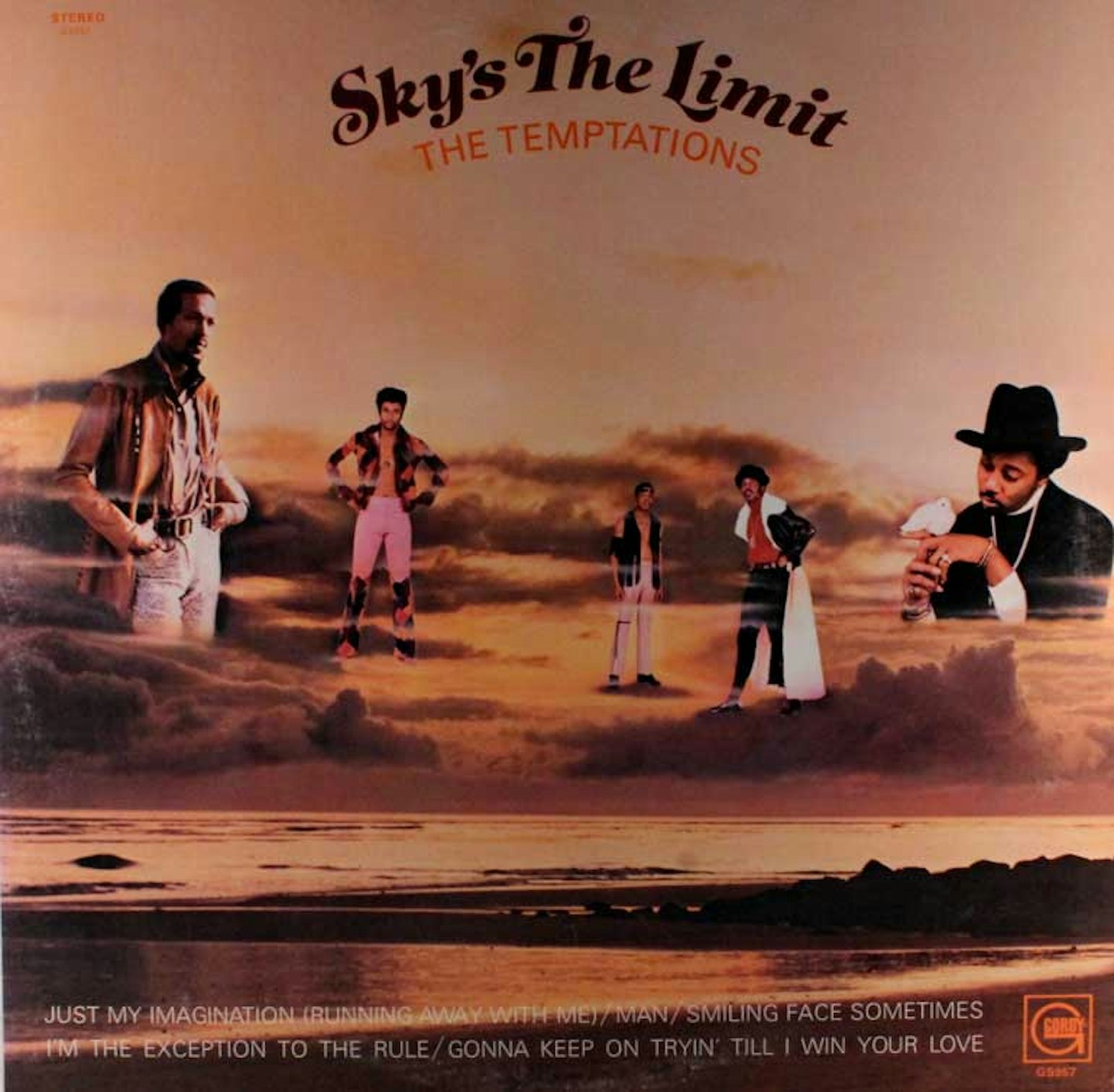 Legend has it that when the first experimental batch of MDMA powder turned up on the streets of Detroit in the cold early months of 1971, one of the first curious recipients was Temptations producer Norman Whitfield. Ever keen to push the sonic boundaries of his most treasured outfit he introduced the vocal group to the expansive sensual high of the love-generation psychedelic and set in motion the new sound of Sky's The Limit, a lush, epic journey up to the apex of celestial soul. Like all legends, it's probably rubbish, but listening again to this euphoric heat-haze of an album, it kinda makes sense. The Tempts take the epic acid funk workouts of 1970's Psychedelic Shack and stretch out the centres and soften the edges, pulling you down into a lush paradise of swirling strings and vocal harmonies. Of course, like all drug highs, once you go beyond the pretty surfaces there are darker forces at work. Behind the heavenly love and dreams of elopement we find Just My Imagination (Running Away With Me) while Smiling Faces Sometimes pretend to be your friend. Next came the expansive, biographical, slow ghetto groove of Papa Was A Rollin' Stone but before that the group lost their sweet heartbreak vocal sound when Eddie Kendricks went solo, and on August 17, 1973 the deeply troubled Paul Williams was found in a deserted parking lot near Hitsville USA, dead from an apparently self-inflicted gunshot wound to the head. The band would continue to make great records but in so many ways, the ecstasy had disappeared.
4. Stevie Wonder
TALKING BOOK
(Tamla Motown, 1972)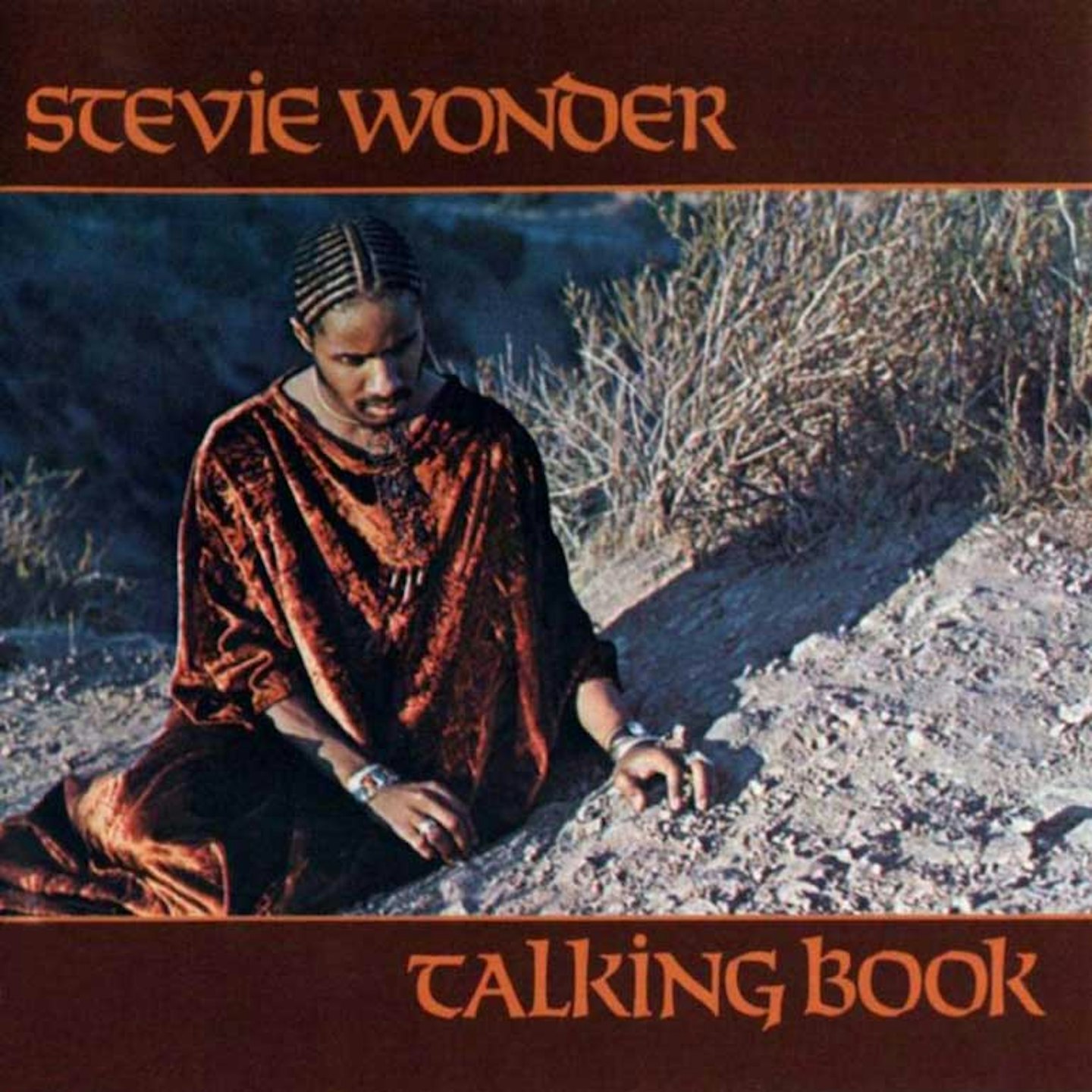 The two greatest melodists of the rock era are Stevie Wonder and Paul McCartney. Neither seems to have full control over their melodic "gush"; they almost never let anything get in the way of the vocal and sometimes their songs seem built for the sheer joy of singing. Both are loved by the masses of music fans for their fearless unselfconsciousness and sometimes maligned by the chin-strokers as vendors of cheese. But you can't have one without the other, and for every sceptic of Talking Book's Marmite opener, You Are The Sunshine Of My Life, there are a thousand suckers for its uninhibited whistleability and emotional boldness. In 1972, Wonder's continuing push towards studio self-sufficiency meant more work for TONTO ("The Original New Timbral Orchestra"), the polyphonic synthesizer created by Talking Book's "associate producers" Bob Margouleff and Malcolm Cecil that announces the rubbery Maybe Your Baby, and of course, squelches all across the awesome Superstition, but it's not the only sonic novelty. In fact, no other record sounds quite like Talking Book, an album borne aloft on bubbles, simultaneously light yet sophisticated on the jazzoid You've Got It Bad Girl, irresistibly bittersweet Tuesday Heartbreak and the autumnal folkfunk of Big Brother. The latter is another staging post on Wonder's political journey, a deceptively honeyed assault on the self-serving representatives of a white American status quo who "killed all our leaders" but will bring themselves down through their own iniquity. Talking Book is about the tunes, but it's also about the times – and that's the spoonful of medicine that helps the melodic sugar go down.
3.Four Tops
REACH OUT
(Motown, 1967)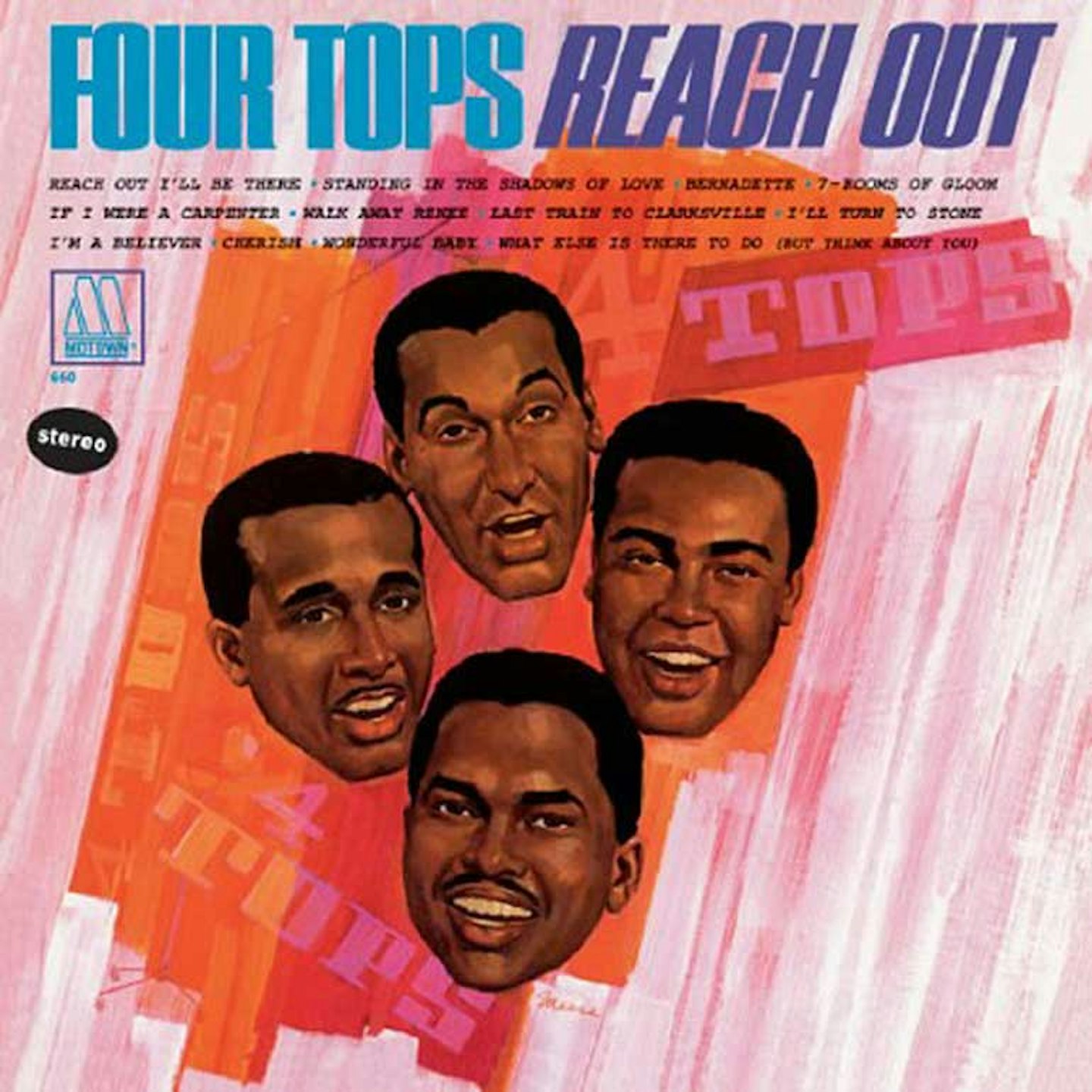 Of all the many memorable transformations wrought by Motown's Hitsville hothouse in the 1960s, perhaps none was more remarkable than that of The Four Tops: four men in their thirties, comfortable in their supper club routine of standards, jazz phrasing and easily crooned harmonies, metamorphosed into million-selling pop stars at the forefront of the label's international expansion. Spearheaded by the certain power and wonderful expressiveness of the quartet's lead singer, the great Levi Stubbs, and steered by the songs of Holland-Dozier-Holland, Reach Out was their fourth studio album, and is awash with hits – Reach Out I'll Be There, 7 Rooms Of Gloom, I'll Turn To Stone, Standing In The Shadows Of Love and Bernadette (all written and produced by H-D-H) plus their atmospheric cover of The Left Banke's Walk Away Renee, and though they're less at home with Monkees hand-me-downs Last Train To Clarksville and I'm A Believer (one can hear, if not condescension, then a certain lack of engagement with the lyrics) they're much more comfortable with Tim Hardin's If I Were A Carpenter. Ultimately, Levi Stubbs's voice conquers all: strong, beseeching, teetering on the edge of heartbreak, bursting with the thrill of new love, that explosive tenor joyfully roaring out "Bernadette!" or healing the world's pain with the sheer exultation of this album's mightily comforting, all-encompassing bear-hug of a title track.
2.Stevie Wonder
INNERVISIONS
(Tamla Motown, 1973)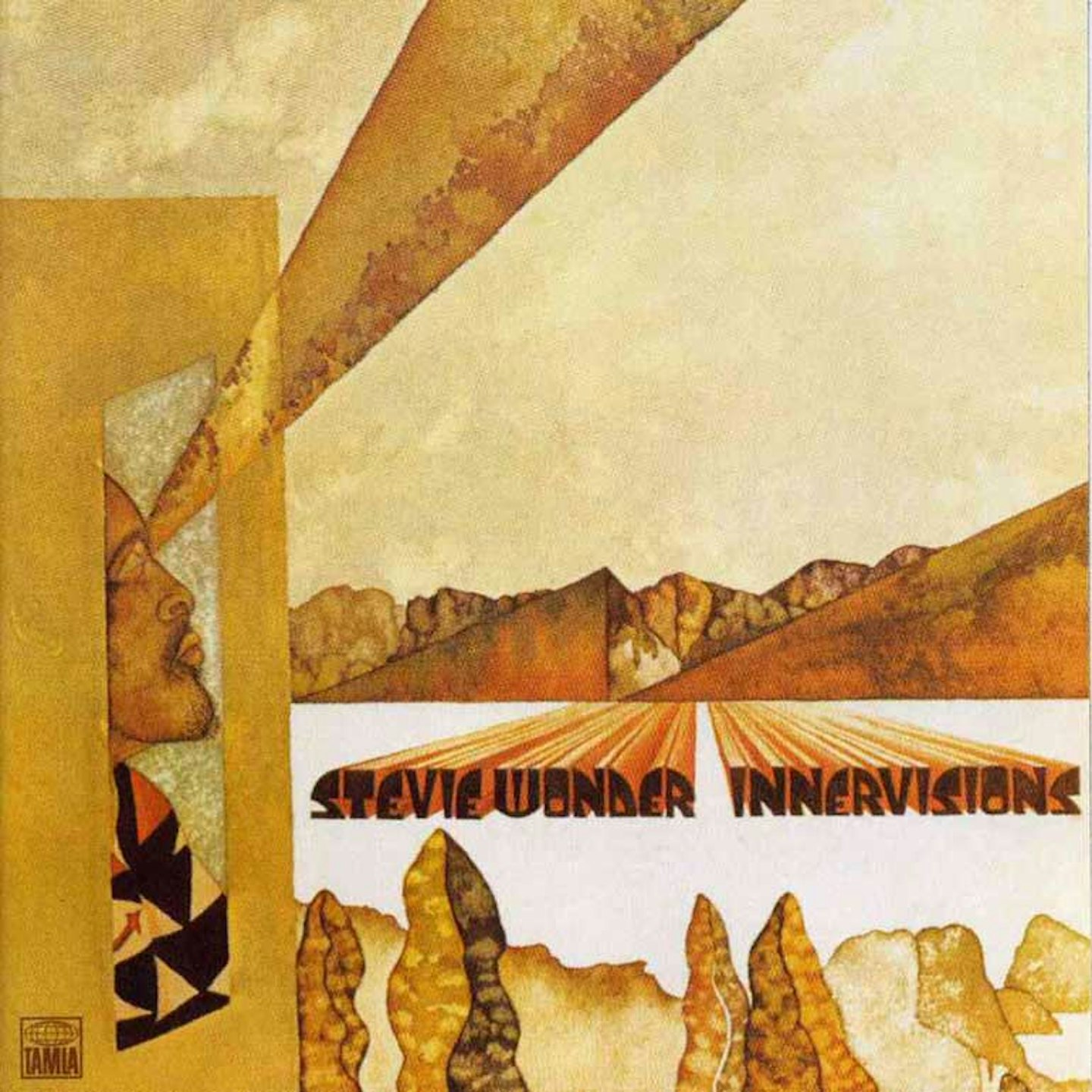 If 1972's Talking Book saw Stevie Wonder merely hinting at the socio-political unrest of early-'70s America, then the following year's Innervisions faced the darkness head on. Witness the seven-and-a-half minute, clavinet-stomp of Living For The City – a biting exposé of metropolitan decay in which the boy "born in hard time Mississippi" struggles to find a job "'cause where he lives they don't use coloured people". In order to draw the required level of venom from Wonder's vocals, co-producers Bob Margouleff and Malcolm Cecil began stopping the tape mid-take, infuriating their artist who, one assumes, had enough on his mind, having already played every instrument on the record. Elsewhere there's the queasy anti-chemical funk of Too High and his dig at the Nixon administration's political chicanery – the mellifluously mocking He's Misstra Know-It-All. This is Motown's golden boy grappling with the murky flipside of the American dream. But for all the talk of daily danger and strife, his burning spiritual optimism, first crystallized on 1972's Music Of My Mind, still thrives. The insistent sermonising shuffle of Higher Ground (written and recorded in an astonishing three-hour whirlwind) and the jazzy uplift of Don't You Worry 'Bout A Thing both prove that in the world of Stevie Wonder, hope continued to spring eternal. Primarily recorded at the Record Plant in Los Angeles, Innervisions is another masterclass of instrumental ingenuity and studio suss, but its genius lies in the concise arrangements – most fuelled by the pulse of Margouleff and Cecil's TONTO synthesizer – and the clarity of his message. "I hope you hear inside my voice of sorrow / And that it motivates you to make a better tomorrow," he pleads during Living For The City. Never had the man's quest sounded so convincing.
1.Marvin Gaye
WHAT'S GOING ON
(Motown, 1971)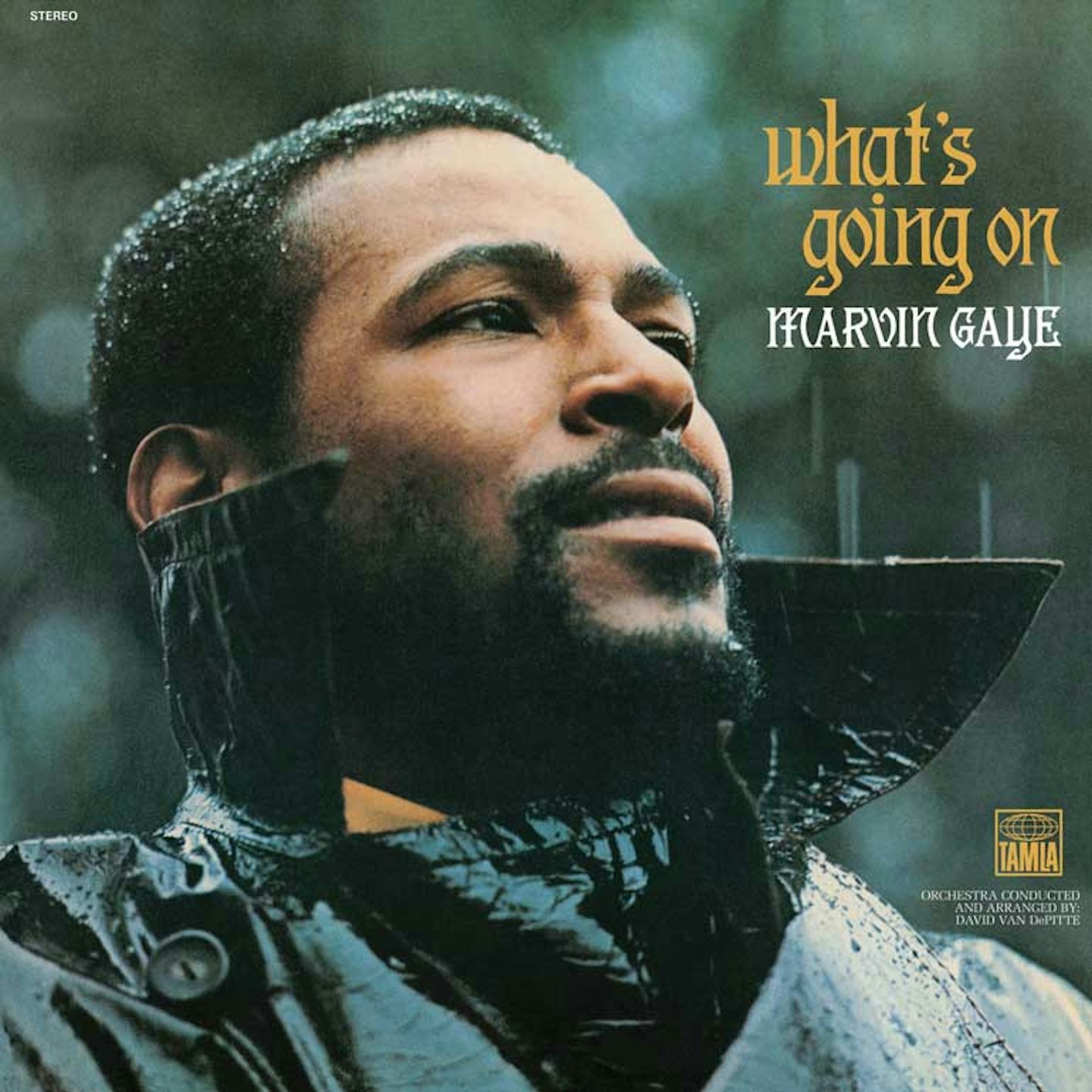 Marvin Gaye dedicated this LP to the man who killed him – his preacher dad Marvin Gay Senior. Profane though such thinking might be, What's Going On is the kind of album to make you imagine parallels between its narrator and Christ: both driven to spread a message of brotherhood and suffering for the sins of the world, only for their Fathers to have other plans. A year beforehand, Marvin was paralysed by the death of his singing partner Tammi Terrell, but was drawn back to music by a composition by Four Tops' bass Obie Benson and Al Cleveland. That title track opened the floodgates for a cycle of songs that, far from being the hippy-soul peace-and-love fest it can at first appear, would address the human cost of war (What's Going On), environmental breakdown (Mercy Mercy Me (The Ecology)), the protection of innocence (Save The Children) and social injustice (Inner City Blues (Make Me Wanna Holler)), to a soundtrack of honeyed, loose, rock-solid soul with strings and a uniquely expressive singer pleading for sanity and humanity. A man whose private darkness was deep, he also knew that "only love can conquer hate" was not the whole truth; Flyin' High (In The Friendly Sky) sees the famously sweet-nosed Marvin self-diagnosing the drug problem that would later consume him, while Inner City Blues contains the threat, "God knows where we're heading". Some top notch carnal music would follow, but none would come close to What's Going On for forceful relevance and game-changing ambition.