Promotion
No two people hear a piece of music in the same way. As music obsessives, we can spend hours getting our home stereo set up just so: adjusting the speakers, tweaking the EQ, positioning your armchair in that precise sweet spot for sound.
When it comes to the music that matters, your listening experience should be exactly right for you.
Denon's new range of Denon PerL and Denon PerL Pro earbuds offers you precisely that. Building on their 113-year history at the forefront of audio development, Denon have revolutionised the way you can experience your music with custom sound profiles tailored to each individual listener.
Thanks to their onboard Masimo Adaptive Acoustic Technology (more on that in a sec), Denon PerL and Denon PerL Pro earbuds can analyse and adjust to the minutiae of your individual hearing preferences, giving you customised, tailored sound profiles which bring out every nuance and detail to reveal whole new perspectives on the music that you love.
From the tiniest brush of a hit hat, intake of breath or fretboard squeak, it can feel like listening to your favourite albums for the very first time.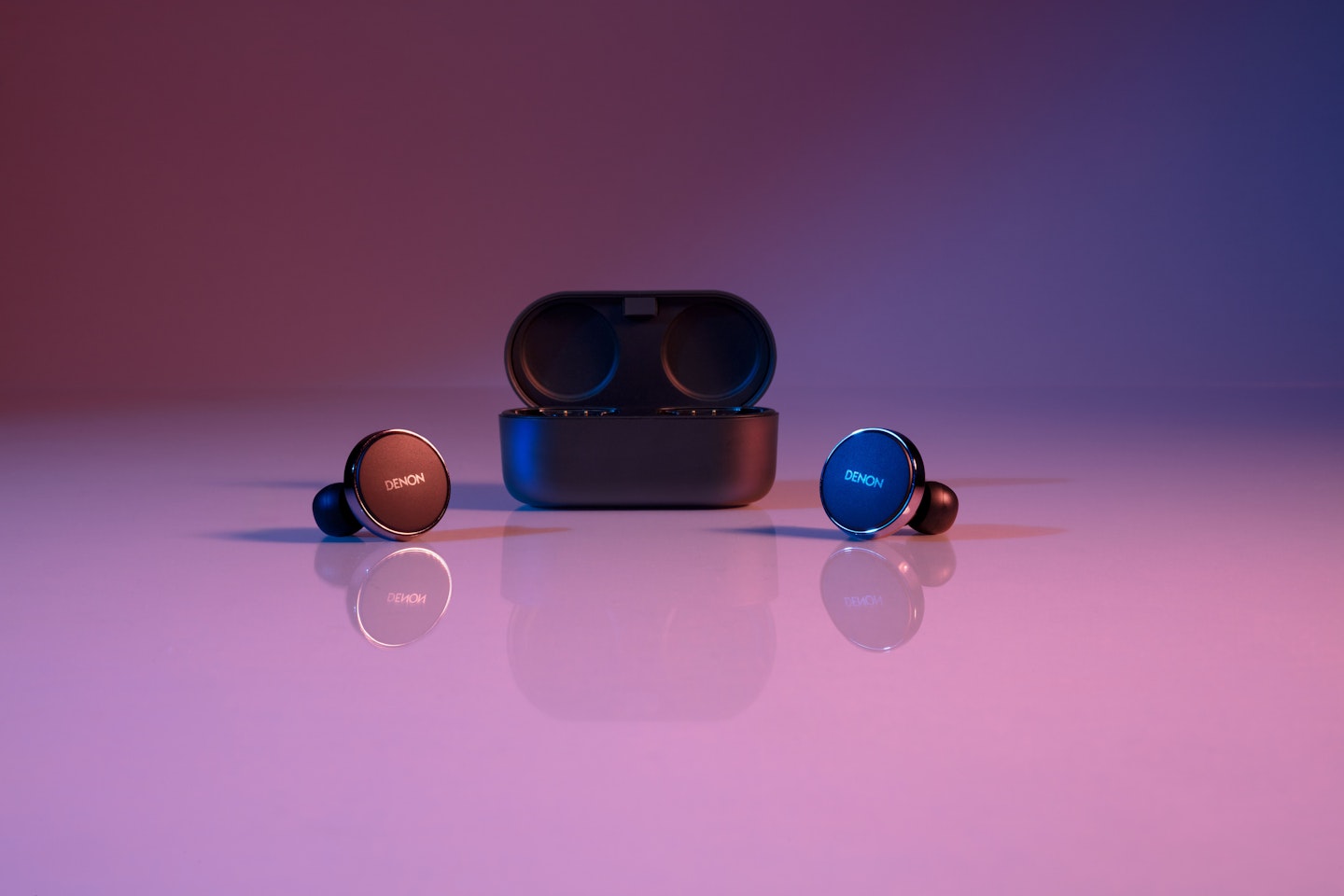 With Denon's signature vivid and spacious sound quality, Denon PerL and Denon PerL Pro earbuds remain faithful to true audio reproductions, giving you unparalleled depth, detail and clarity. You're hearing these records just how Joni or Miles or Brian Wilson wanted you to hear them, only this time, it's like they've made them just for you.
Think of them a bit like bespoke, made-to-measure suits. Other earbuds may claim to offer tailor-made listening experiences, but really, they only measure the shape of your ear canal and fit of the bud. What makes Denon PerL and Denon PerL Pro unique and so revolutionary, is that they actually measure how you hear sound and music and respond with genuine, custom-made-for-you audio profiles. Combine that with Denon's world class sound quality, design and comfort and you've got an unparalleled listening experience.
Find out more about how they work below:
Denon PerL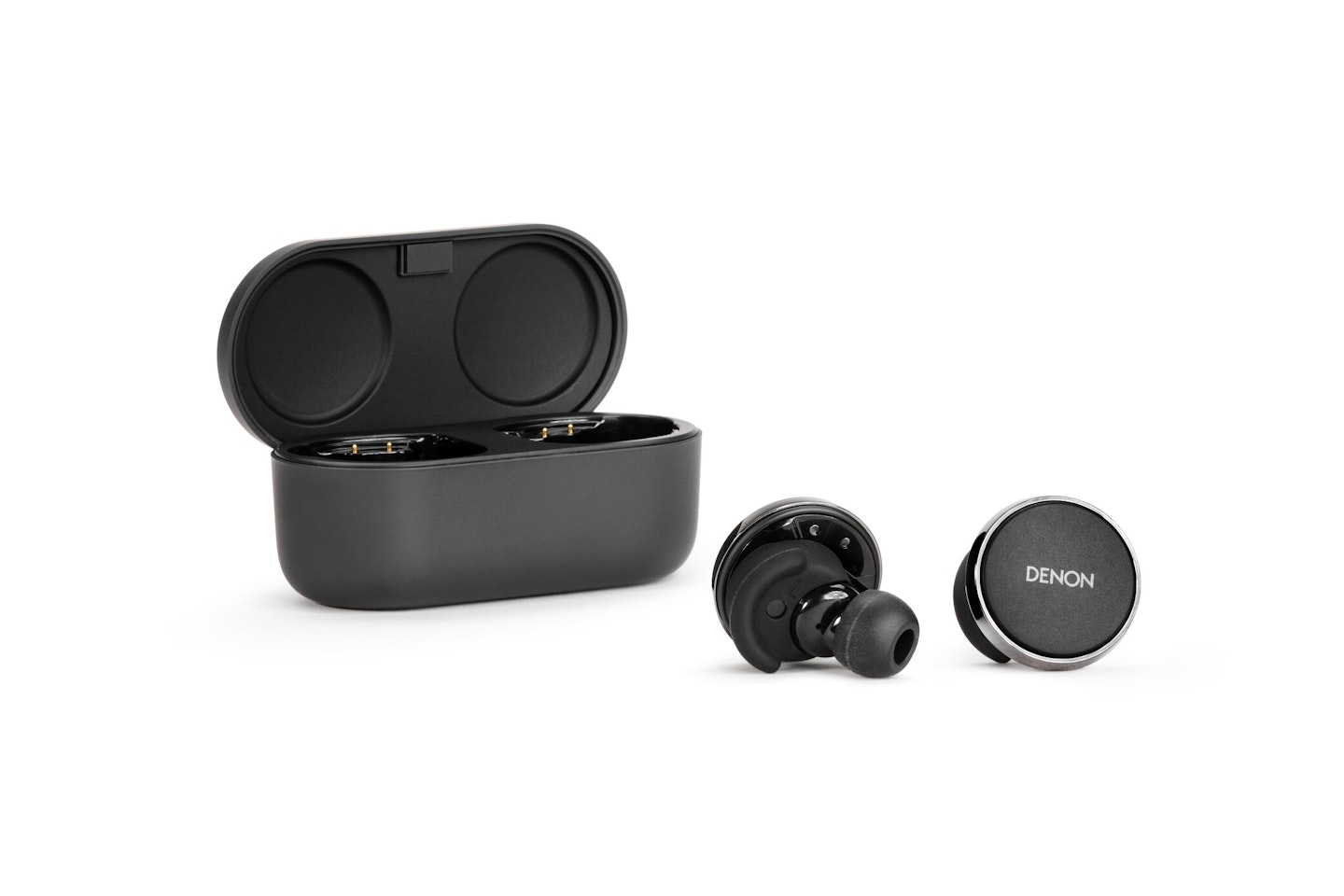 Thanks to onboard Masimo Adaptive Acoustic Technology (AAT), Denon PerL True Wireless earbuds let you create a personalised sound profile for audio that is perfectly fitted to you and how you hear music. Hand-tuned by Denon's expert sound master, Shinichi Yamauchi, they offer Denon's signature vivid and spacious sound quality with a host of customisable features and settings including active noise cancellation to tune out the distractions of the world and social mode to quickly let it back in when you need to be aware of your surroundings, customisable touch controls and immersion mode to adjust the level of bass based on the style of music you're listening to. Find out more HERE.
Denon PerL Pro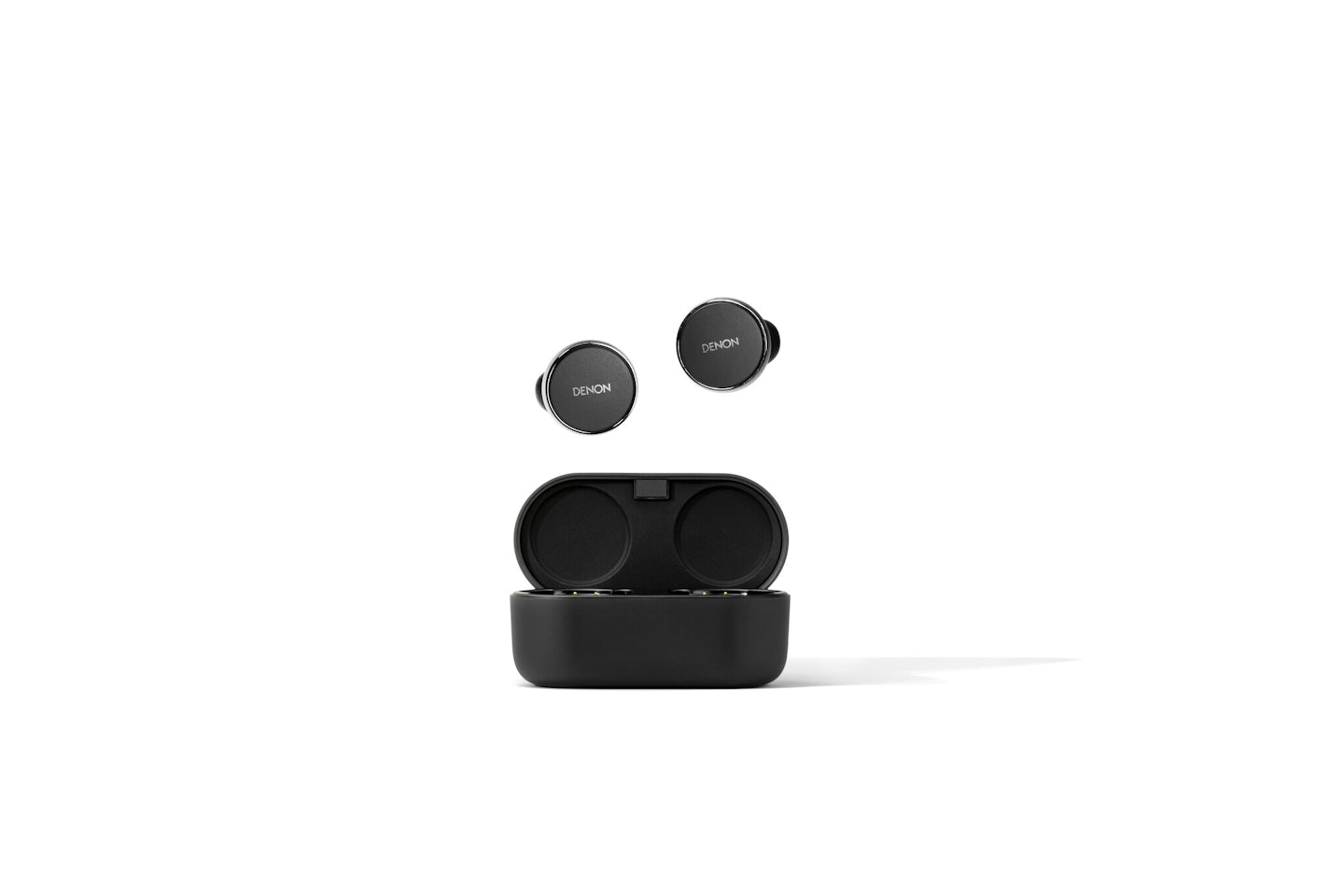 Again, the onboard Masimo Adaptive Acoustic Technology (AAT) on these buds create a bespoke sound profile for you. However, the Denon PerL Pro throws in CD-quality sound from Qualcomm aptX lossless technology and spatial audio from Dirac Virtuo for a listening experience that is second to none. Plus, you can isten to CD-quality, uncompressed audio over Bluetooth with Qualcomm® AptX Lossless™ and put yourself right in the middle of your music with spatial audio from Dirac Virtuo. For more info and the full list of features click HERE.
FACT SHEET
What is Masimo ATT?
Good question. Masimo Adaptive Acoustic Technology creates a unique hearing profile by playing a range of tones into your ears and measuring very faint sounds called otoacoustic emissions (OAEs), which are produced by the inner ear as a by-product of amplifying sound.
Denon can then determine which frequencies your ears are more or less sensitive to by measuring OAEs. They then synthesise this information with a self-learning engine to create a unique hearing profile just for you. With Masimo AAT, Denon PerL and Denon PerL Pro earbuds use your unique listening profile to sonically shape your music and deliver every detail.
What is aptX™ Lossless technology?
Typically, Bluetooth compresses and decompresses audio during transmission, which can reduce the quality of the music you're trying to listen to. However, Qualcomm® Snapdragon Sound with aptX™ Lossless technology retains all the original content, bit for bit, resulting in audio that is identical to the original recording when you're listening to lossless streaming source content.
What is spatial audio?
Spatial audio is 360-degree sound format that recreates a surround effect through a pair of speakers or even a tiny pair of earbuds. Dirac Virtuo™ for Bluetooth headphones turns any standard stereo content into an immersive experience with enhanced sound quality.
Spatialized stereo makes it seem as though sound comes from a pair of premium speakers in front of the listener, without requiring specific spatial audio content. Some earbuds currently offer spatial audio technology, so you might be familiar with the term and possibly the experience of 360 sound.  However, Dirac Virtuo is a different technology that creates a spatial audio experience—turning standard stereo audio into a more immersive sound experience.