Stevie Wonder
Motown's greatest genius and his 10 greatest albums.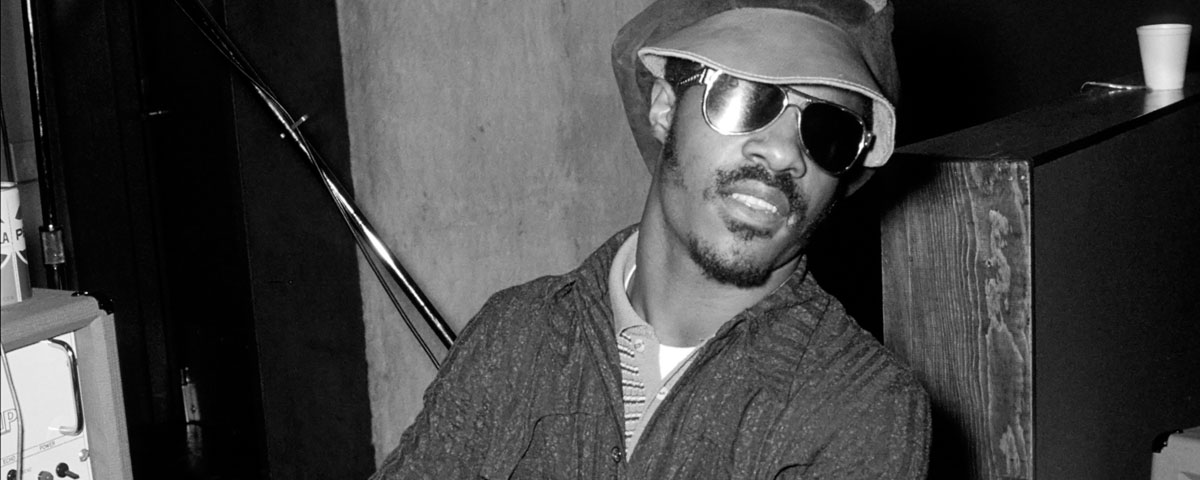 Back Story
BORN: May 13, 1950. Saginaw, Michigan, USA.
GENRES: soul, pop, R&B, funk
YEARS ACTIVE:

from 1961
Like the music of The Beatles and Bob Dylan, the sounds of Stevland Hardaway Morris are part of pop and rock's DNA. Perhaps his influence is even more far-reaching than theirs, having certainly also informed the songwriting, arrangement and singing of '80s and '90s soul and R&B, and the grooves of hip hop.
Born in 1950 and signed to Motown in 1960, Little Stevie seemed able to get a tune or rhythm out of any instrument he laid his hands on, and in full public gaze grew into Stevie Wonder, experiencing the highs and lows of adult life – marriage, parenthood, divorce, bereavement and, from the age of 13, stardom. Over time he has created a body of albums, a catalogue of songs, to bear comparison with any artist in any genre...(continues below)
TOP TEN ALBUMS
[new_royalslider id="70"]
An inquisitive, avaricious consumer of music in all styles, he's a master of the romantic ballad form and of driving funk, while his songs of biting social documentary and political comment leave the listener uplifted by optimism and aspiration. The musical lessons of jazz and gospel, pop and rock, Broadway and Hollywood, Africa and the Caribbean have all found a willing pupil in Wonder and a home in his music.
"Just because a man lacks the use of his eyes doesn't mean he lacks vision."

Stevie Wonder
The critical period in his development came at the end of the '60s. In 1967 I Was Made To Love Her marked him as a composer of special talent, and in 1970 came co-writing credits on hits for The Detroit Spinners (It's A Shame, which he co-produced) and The Miracles (Tears Of A Clown). His own hits and obvious untapped potential helped him profitably renegotiate his contract to win artistic freedom.
A new instrument was the catalyst for Wonder's next stage. The synthesizer broadened his musical palette and narrowed the control exerted on his music essentially down to himself, with co-producers Malcolm Cecil and Bob Margouleff. Several masterpieces followed, until his pace slowed after a near-fatal road crash in August 1973. As his music tells us, Wonder may be blind, but that don't mean he can't see.