1994 WAS NOEL GALLAGHER'S ANNUS MIRABILIS. Newly singed to Creation, he had the songs in his back pocket that were about to make Oasis the biggest band of their generation. As part of MOJO's 30th birthday celebrations, Noel looks back at the year that changed everything for Oasis, and for British music...
"We always had unshakable self-belief in Oasis. Going into the start of 1994 we didn't have Supersonic, but everything else was already written. Everybody who heard the demos of what would become Definitely Maybe were freaking out, so we just wanted to seize the moment. We'd been talking the talk amongst ourselves for a couple of years and when it came down to it, we were ready. Every minute I spent awake, I just knew it was going to happen.
Back then, I'd hear Blur or Pulp or Suede on the radio and think – fuck these idiots. But looking back at it now, it was an amazing time for indie music, or whatever you want to call it. But we were ready to take over. We were ready to wipe everybody out. I thought Blur, Pulp, The Stone Roses, The La's, whoever, they were great people and they had one or two great tunes, but we had twelve. However loud they were, we were louder. However fast they were, we were faster. However good they were, we would trump it. They were all great bands, but we were better. It was as simple as that.
My ambitions were way bigger than just selling out Brixton Academy. Every band I met that was always their ambition, maybe even do two nights. I'm not arsed about Brixton Academy or John Peel. We're going to take U2 on. That's where my band are heading. I don't give a fuck about Felt or Ned's Atomic Dustbin. I'm aiming for bigger shit than that. Once you've written Rock And Roll Star, Live Forever, Supersonic, Slide Away, it's like, come on, everybody get out the way now… The confidence came from the fact that we had these songs and we could fucking play them.
Highlights for me was the night I wrote Supersonic, recorded it and mixed it in one night and when we played Glastonbury. We went on between Echobelly and some other shit indie band and just went on and rattled through Definitely Maybe. It was the biggest crowd we'd ever played to and that afternoon we got the chart position for [third single] Shakermaker. It was at number eleven and it was at that point everyone just strapped themselves in. It was like being in a rocket ship that was taking off. How I'd describe it, before Definitely Maybe came out, our singles had put us in pole position in the Grand Prix. We had the best car, were the best drivers and were revving up waiting for the green light to go and fucking annihilate everybody. We'd been going round the country telling everybody we were the best thing since The Beatles, so we wanted to let them know what the fuss was about.
Definitely Maybe was the last great punk album in many respects. We were a punk band with Beatles melodies. We had no effects, barely any equipment, just loads of attitude, 12 cans of Red Stripe and ambition. If you listen to that and Never Mind The Bollocks, they're quite similar. That album was about the angst of being a teenager in 1977. Fast forward to 1994 and Definitely Maybe is about the glory of being a teenager. It's being down the park with a ghetto blaster distilled. It's no coincidence that it's lasted this long. Maybe there have been technically better or bigger records since, but that album is the real fucking deal. There's no bullshit on it. It's an honest snapshot of working-class lads trying to make it. It's about shagging birds, taking drugs, drinking and the glory of all of that."
As told to Chris Catchpole
Get the new 30th anniversary issue of MOJO to read Paul Weller, Blur, Jack White, Arctic Monkeys, Brian Wilson, Robert Plant and more discuss the sounds, artists and stories that have lit up MOJO's lifetime. More info and to order a copy HERE.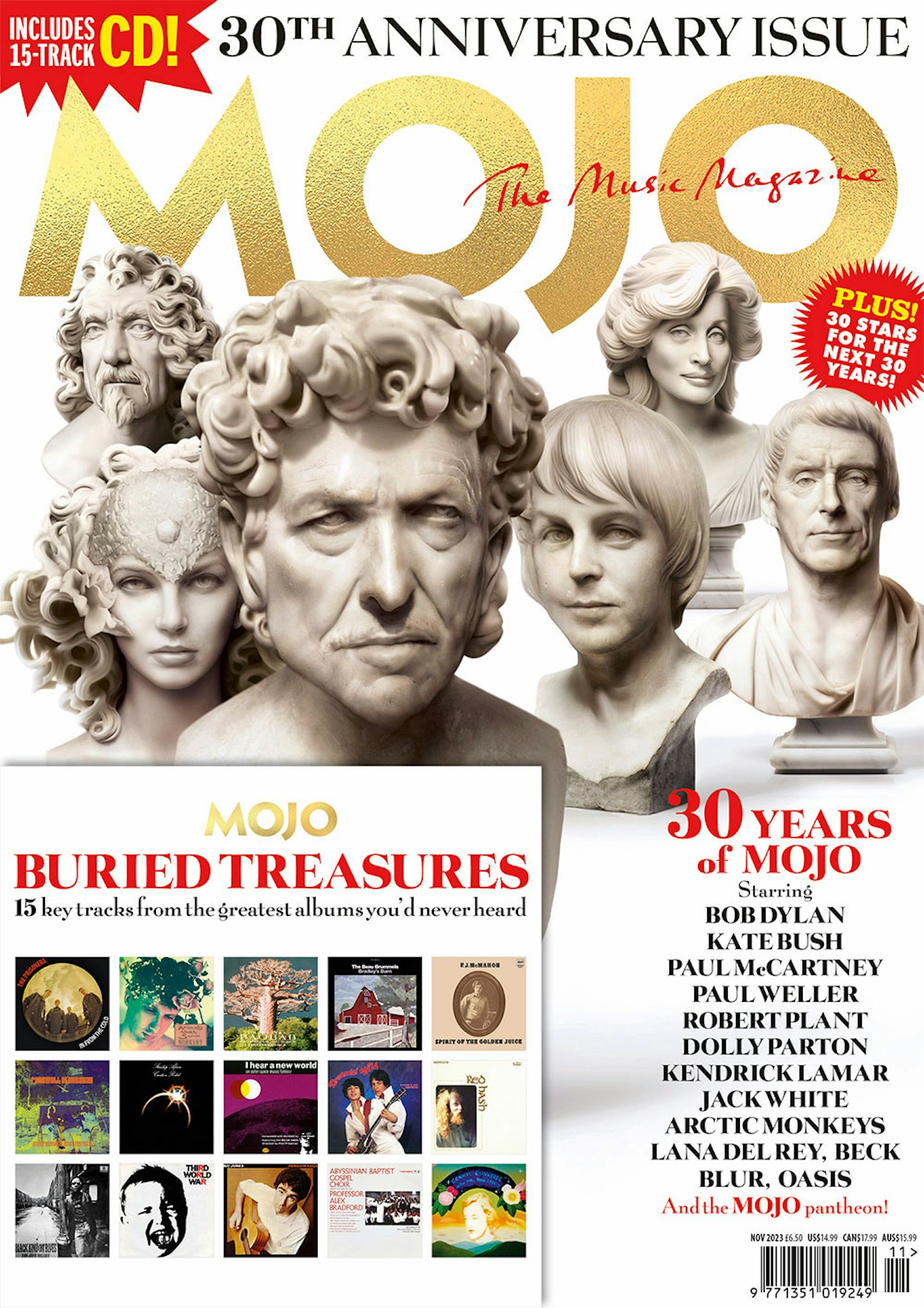 Photo: Matt Crockett