Madness
★★★★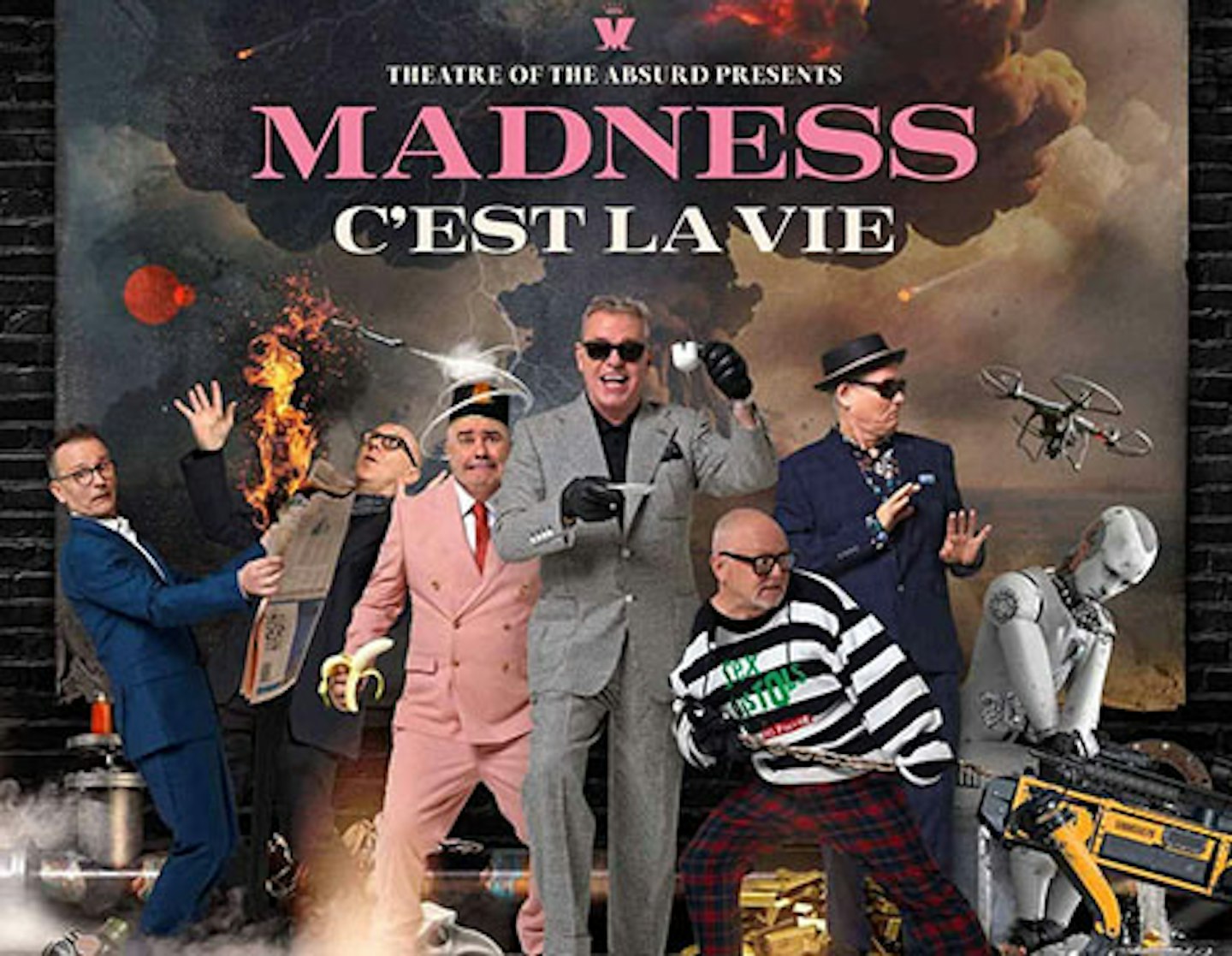 BMG
IN THE wake of Robin Williams' 2014 suicide, the well-worn fable of a desperate man being advised to cheer himself up by seeing the great clown Pagliacci made the internet rounds. "But Doctor," answers the suffering patient: "I am Pagliacci."
As followers of warped British humourists including Max Wall, Spike Milligan and Tommy Cooper, it's a tragicomic scenario Madness could sympathise with. They've been a mirth-bringing, all-ages part of the pop furniture since 1979, but they've also long acknowledged the less cuddly connotations of their name, with depression, awry family dynamics, alcohol abuse and other traumas present in their lorry load of hits. It is in this mordant thematic zone that the floridly titled, slow burning Theatre Of The Absurd Presents C'est La Vie alights.
More akin to 2009's concept-opus _The Liberty Of Norton Folgate_than 2016's looser Can't Touch Us Now, it opens with a Martin Freeman-narrated intro which name checks Samuel Beckett before the string-adorned title track brings visions of an audience trapped forever in a darkened theatre watching, sings a haggard Suggs, "the last and only performance of the cruellest cabaret." Baggy Trousers this is not. Freeman duly sets up a three-acts-and an-epilogue suite filled with dread, angst, peril and regret, to brassy, thump-and-lope ska and soul which broadly recalls the nervous breakdown skanking of 1981's hit Grey Day.
The LP's live debut in October at Camden's Koko made explicit the various fractures that run through it – political mistrust, Covid, selling off the country, fast-eroding trust in institutions among them – with easily-read screen projections (these also included a big brick wall, proof if it were needed that several members were once concept LP-absorbing progrock fans). On record alone, there's plenty to intrigue. A Madness song called In My Street, you'd suspect, might cross over into poignant yet warming Our House territory. Instead, it ghoulishly depicts a populace that's drugged, drunk, surrounded by trash and looking for an exit sign, with a final psychic breakthrough/collapse ("then you're free!") before looking haplessly for God to sort it all out on Judgement Day. Things are clearly not as they once were. Baby Burglar's ghost dance ska is a grimly powerful descendant of Lee Thompson's 1979 borstal memoir Land Of Hope & Glory, with a haunted ex-con reflecting on teenage murderers. Bizarrely, alienated groover If I Go Mad suddenly quotes 1986 B-side Call Me, co-written by estranged nutty avatar Cathal Smyth: it's enough to make you wonder if the humanoid robot in the pose of Rodin's The Thinker that sits beside the current six-man formation on the cover is somehow meant to be him too.
At Koko, some in the crowd seemed to want One Step Beyond and My Girl instead. Don't be fooled. The necessary and sustaining art-yin to their live knees-ups' yang, with Theatre Of The Absurd… Madness have made an album that is among their absolute best.
Theatre Of The Absurd Presents C'est La Vie is out November 17 via BMG.
Read MOJO's verdict on all the month's best new music, films and books only in the latest issue of MOJO featuring The Beatles, Blur, U2, the best albums of the years and more. More info and to order a copy HERE.