Prince & The New Power Generation
Diamonds And Pearls
★★★
WMG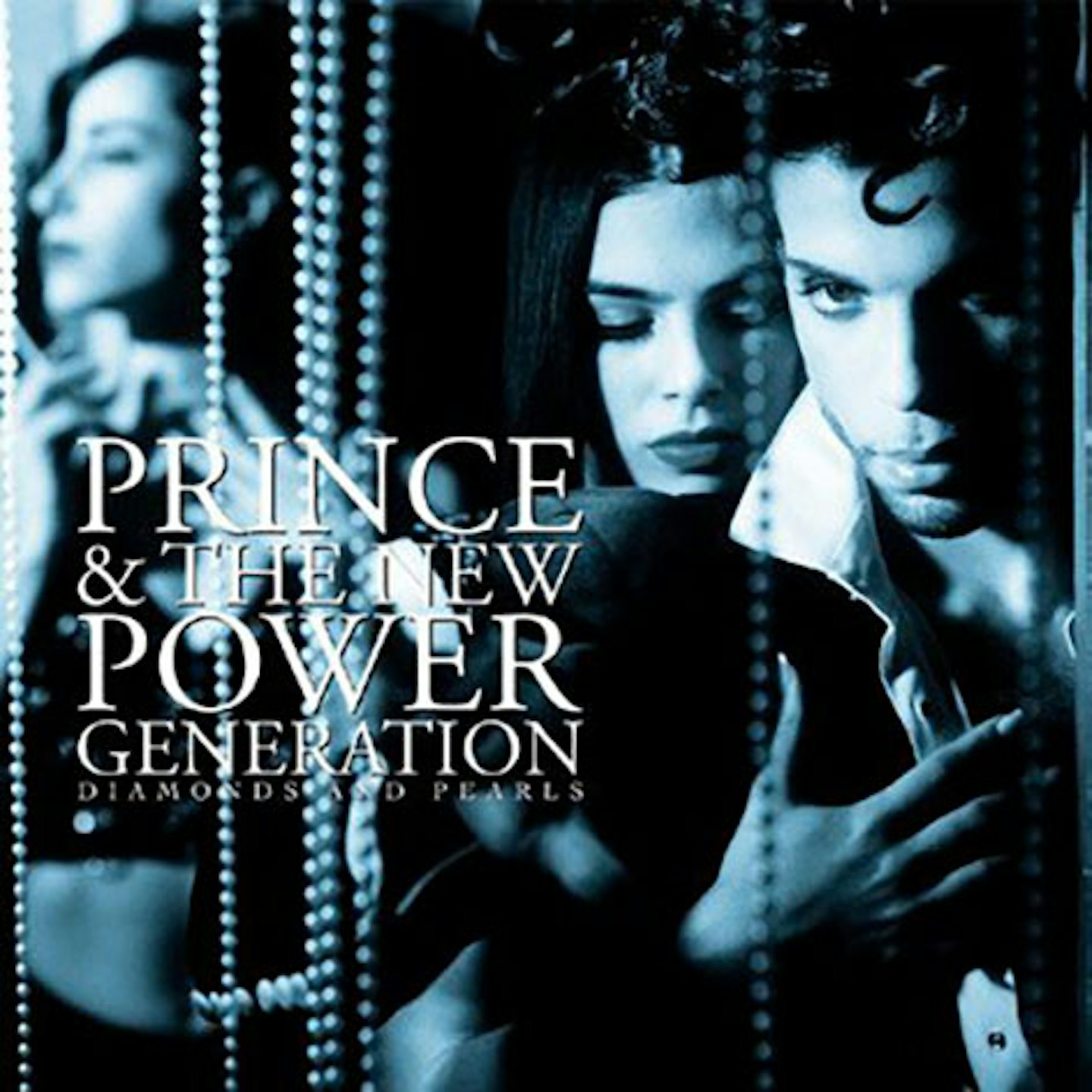 THE DAWN of the '90s found Prince in a precarious position. Having poured a lot of money into a Purple Rain film sequel, Graffiti Bridge, that proved both a commercial and critical flop, his superstar glow was beginning to fade. Albums-wise, while its accompanying soundtrack record and 1989 movie tie-in Batman both had their moments, there was a general sense that Prince's purple patch was (literally) over.
In approaching his next record, for the first time he allowed himself to be A&R'd, by Warner Brothers' Mo Ostin and Lenny Waronker (whose combined credits included Jimi Hendrix, R.E.M. and Madonna). Made with his recently assembled band, The New Power Generation, Diamonds And Pearls was to return Prince to multi-platinum status, albeit with a sound that was notably less adventurous and way more mainstream. At the same time, he was playing catch-up with prevailing musical trends (hip-hop, swingbeat), becoming a follower rather than a leader.
The result was a polished if uneven offering. Cream rewrote 1986's Girls & Boys with a T.Rex-y swagger. The wan title track employed Delfonics-styled smoothness but lacked soul magic. In its worst moments Diamonds And Pearls committed the sin of sounding ordinary, particularly through Prince's use of the tinny, computerprogrammed beats that were in vogue, as opposed to the brilliantly wonky Linn LM-1 drum machine rhythms (its sounds detuned and fed through guitar FX pedals) that made his records so sonically unique in the '80s.
Not all was lost. The aggressive groove and siren blasts of Gett Off were clearly indebted to Public Enemy, while Daddy Pop recast Sly And The Family Stone for the hip-hop age. The standout, meanwhile, was Money Don't Matter 2 Night, with its Steely Dan vibe and beautiful, soulful vocal. Inspired by the beginning of the 1990s global recession, it was also written at a time when Prince himself was in financial peril, underscoring its heartfelt authenticity.
As with previous super-deluxe Prince reissues, this new box set offers a ton of unreleased tracks (47 in total). Ranging from the ropey – Schoolyard sees him at the age of 32 singing about losing his virginity at 16 to, erk, a 14-year-old girl; Horny Pony features a toe-curling rap – to the bafflingly binned, they nonetheless provide real insight into Prince's creative mind. Highlights include ghetto chronicle The Voice, jazz instrumental tribute Letter 4 Miles (recorded two days after his friend Davis's death) and, best of all, the gently trippy Alice Through The Looking Glass, with Prince's Camille-styled falsetto and disorientating semitonal chorus vocal shifts.
As history records, even post-resurgent success, Prince's war against Warners was to quickly follow. Meanwhile, in the here and now, the modern-day listener can have fun attempting to compile from its outtakes a stronger and more satisfying album than the original Diamonds And Pearls.
The expanded reissue of Diamonds And Pearls is out October 27 via WMG
Read MOJO's verdict on all the month's best new music in the latest issue of MOJO, featuring an exclusive interview with The Rolling Stones, Sly Stone, Bob Dylan, Peter Gabriel, Black Pumas, Joni Mitchell, Carly Simon, Joe Walsh and more. More info and to order a copy HERE!