As bonfires and fireworks loom, Siouxsie hand-picks two sides of chillers from the Banshees' '80s catalogue.
Siouxsie And The Banshees
★★★★
All Souls
UMC. DL/LP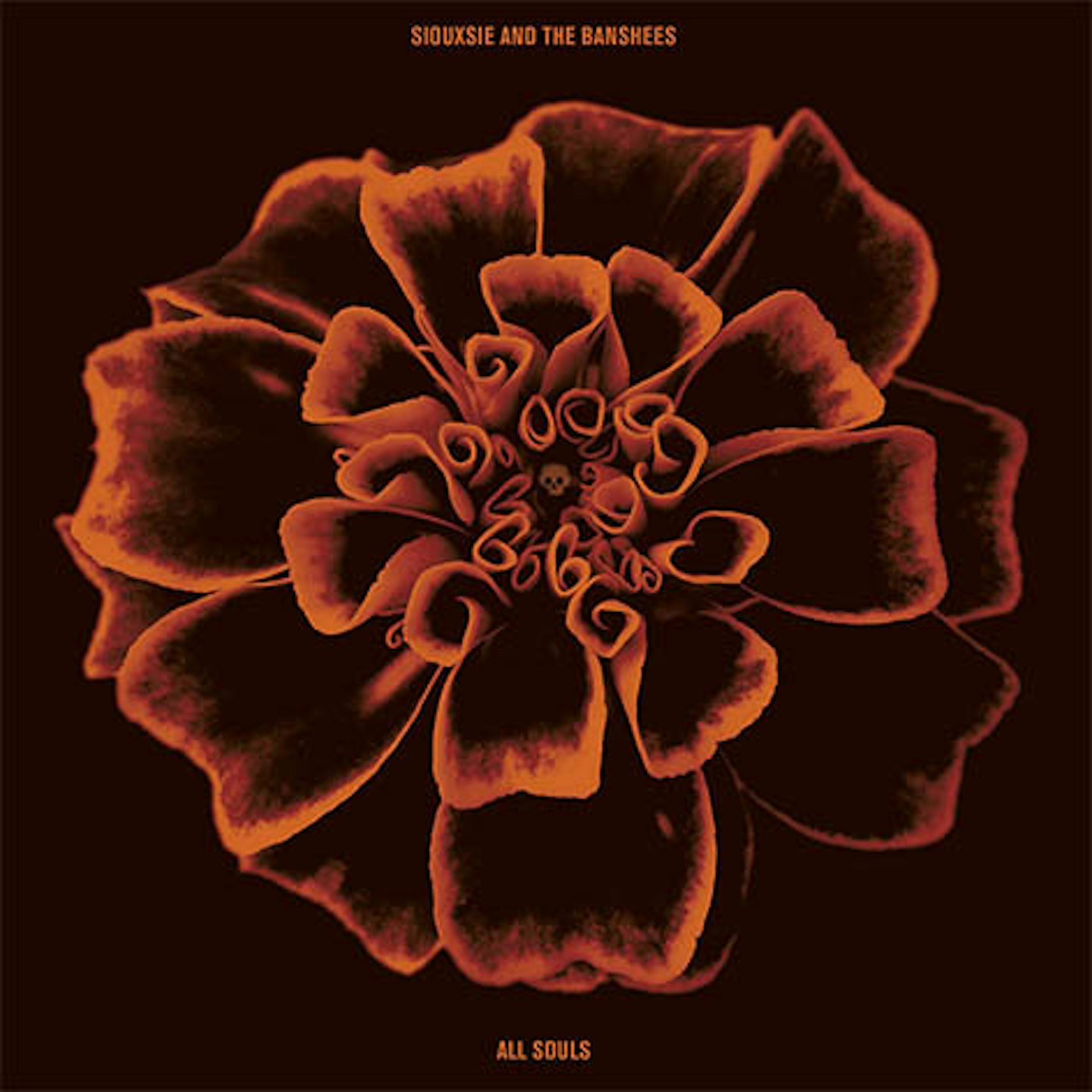 A Banshees album celebrating all things witchy, macabre, and otherworldly in the autumn months may not have required the keenest imagination to dream up. This is, after all, the group who made their live debut 46 years ago at the 100 Club Punk Festival defiling The Lord's Prayer with a beat provided by Sid Vicious. Throughout the '80s, dark gothic vibrations and Lewis Carroll weirdness was their default: eerie tendrils of chiming guitar, Siouxsie's frosty yelp, Budgie's tribal thump – every day could be Halloween in Banshees world, if you so wished.
Yet All Souls – its name taken from the religious holiday marked in Latin America with Day Of The Dead celebrations – has the distinction of a tracklisting hand-picked by Siouxsie herself. Song titles evidently pointed the way – Fireworks, Spellbound, Halloween and El Dia De Los Muertos all but selected themselves, you'd imagine – but there are also more interesting inclusions, Hyaena's We Hunger and Tinderbox's The Sweetest Chill among them. The result is an uneven 10-track mix of hits, LP tracks and B-sides that don't so much make you feel especially spooked as marvel at the Banshees' many nuanced evolutions.
What's abundantly clear is how the queue of guitarists that passed through the post-'79 core of Sioux, Budgie and bassist Steve Severin flavoured the group's sound. As nothing on All Souls predates 1981, the foundational player here is former Magazine man John McGeoch, who came of age as a Banshee on that year's Juju LP. His lacerating chords and slanted arpeggios on Halloween provide the song with its menacing edge, while the tricksy finger work and shifts of gear in Spellbound would prove an indelible influence on a young Johnny Marr (And if only Siouxsie had sung "following the footsteps of a Red Star Nazi", as Smash Hits misheard it…). By the 1982 non-album single Fireworks – a blueprint for The Cult if ever there was one – McGeoch was experimenting with a Gizmotron, the mechanical bowing device that gave the track its strange, synth-meets-harpsichord sounds.
All Souls acknowledges Robert Smith of The Cure's arrival as McGeoch's replacement in 1983 with We Hunger, a dark carnival of bellows and voodoo drums, which Smith uses breathing spaces in the arrangement to make more, not less, intense. He's superseded on the suitably icy The Sweetest Chill by John Valentine Carruthers, though it's the Peepshow line-up with multi-instrumentalist Martin McCarrick and guitarist Jon Klein that would take the Banshees into hitherto uncharted sonic territory.
Peepshow unleashed Sioux's deep affection for vampy '50s burlesque, and it's the sinuous, swampy Something Wicked (This Way Comes) – complete with Klein's nagging police-siren riff – and Rawhead And Bloodybones, a spectral, music box creep-fest, that provide the surprise highlights here. Sioux's voice would never sound richer or more enchanting.
Completed by 1981 B-side Supernatural Thing, an extraordinary cover of the mid-'70s Ben E King track, on which Severin, McGeoch and an impressively jazz-minded Budgie get the cold funk, All Souls begs the question: "Trick or treat?" On limited orange vinyl, I'd definitely say treat.
All Souls is out now via UMC.
Read Banshee bassist Steven Severin's favourite ever horror soundtracks, handpicked for MOJO, HERE.
BECOME A MOJO MEMBER today and receive every new issue of MOJO on your smart phone or tablet to listen to or read. Enjoy access to an archive of previous issues, exclusive MOJO Filter emails with the key tracks you need to hear each week, plus a host of member-only rewards and discounts.