Tremble with fear at the silver screen's best sounds of terror. Handpicked for MOJO by Siouxsie And The Banshees' bassist Steven Severin.
Steven Severin: "Soundtrack albums are notoriously tricky to navigate: what sits beautifully on the big screen doesn't often translate to the stereo. These 10 are exceptions. They cover the essential groundbreaking scores for films that, for the most part, were just as innovative and ahead of their time.
Horror film music is a much-maligned art form. Success breeds homogeny and caricature. Visit (if you must) the relentless and moronic Friday The 13th series and you just know there will be soaring tension strings, urgent, overbearing horns and a sing-song music box just before the next routine decapitation. But dig deeper and you find some of the most poignant, disarming and downright terrifying music of any genre.
Magical conjunctions occur with bold strokes. Who knew the bombast of Italian prog-rockers Goblin would marry so perfectly with Dario Argento's psychedelic celluloid viscera? Why drag a sitar all the way up the Carpathian mountainside? Well, that's what Werner Herzog and Popul Vuh did, with astonishing results. How, in the case of The Wicker Man, can traditional folk songs be, by turn, profane, ghastly, humorous, deliriously erotic and disturbing?
The masters don't always get it right: Alfred Hitchcock's brief to Bernard Hermann was, "Leave the shower scene silent!" Thankfully (for popular culture and my own former band's sake), Hermann ignored the big guy and secured immortality. Use the term "Psycho strings" and everybody understands.
Obvious omissions? As great as it is in the context of The Exorcist, did you really expect me to suggest you buy Mike Oldfield's Tubular Bells in isolation? Honourable mentions go to Wendy Carlos for the 'lost' score to Stanley Kubrick's The Shining, Ennio Morricone's The Thing, Krzysztof Komeda's Rosemary's Baby and to Dr Phibes' incredible clockwork band."
READ: SIOUXSIE AND THE BANSHEES AND BEYOND.. THE BEST ALBUMS RANKED
10. Suspiria
Goblin
EMI, 2017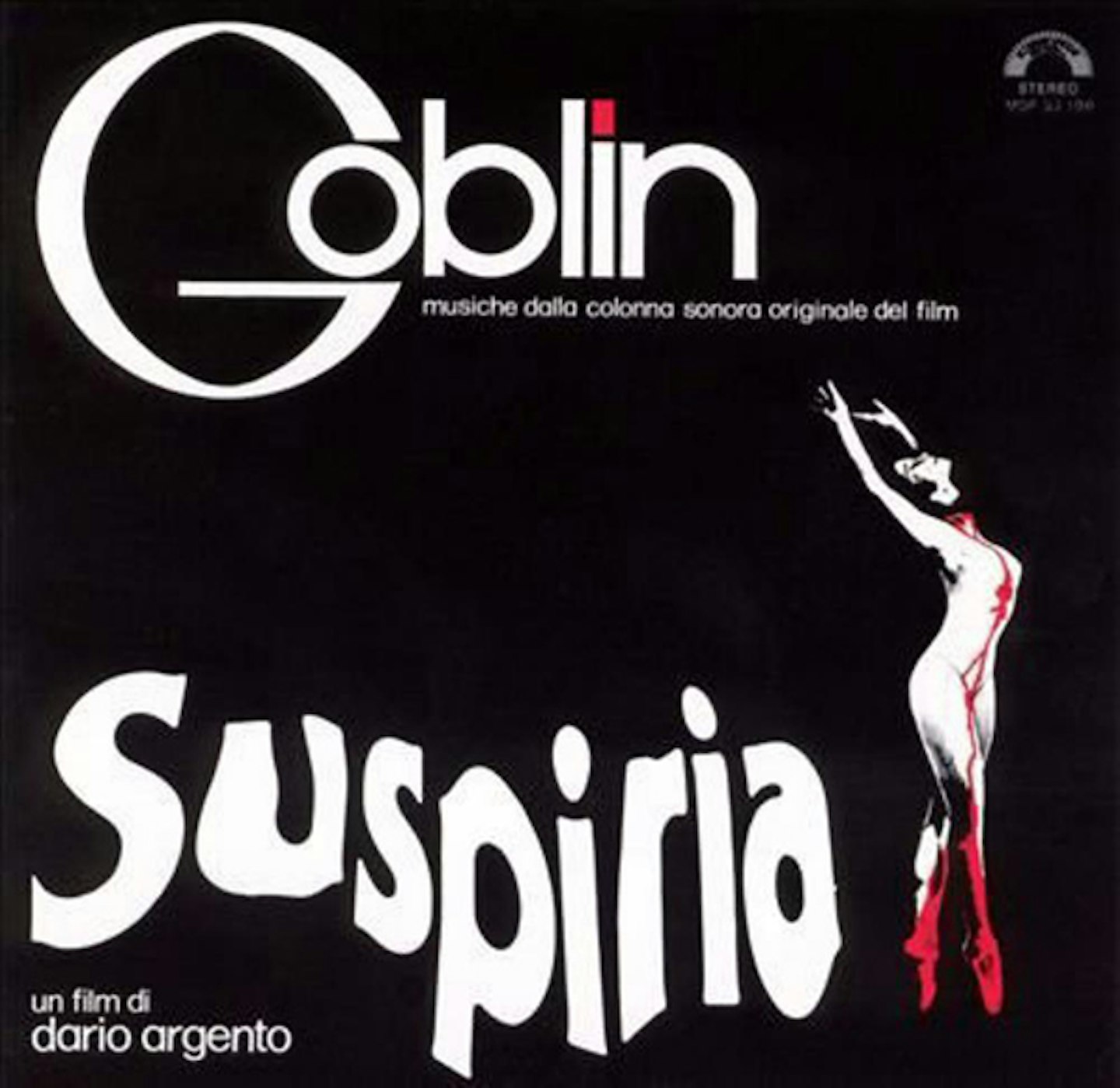 "In a sense this was the first of many collaborations between Claudio Simonetti's prog-rockers Goblin and Giallo master Dario Argento. Having proven themselves as last-minute substitutes for the soundtrack of Profondo Rosso (1975), Goblin practically invented sound design with this 1977 score. Whispers and sighs ominously filter into Argento's candy-slattered fairytale, blurring our already tenuous grasp on reality. Infernal percussion makes a pact with heavenly celestes to breed a bizarre audio hybrid. Goblin would never better this, growing more infuriatingly pompous with each new outing, but this score is a masterwork."
9. The Ninth Gate
Wojciech Kilar
Silva Screen Film, 1999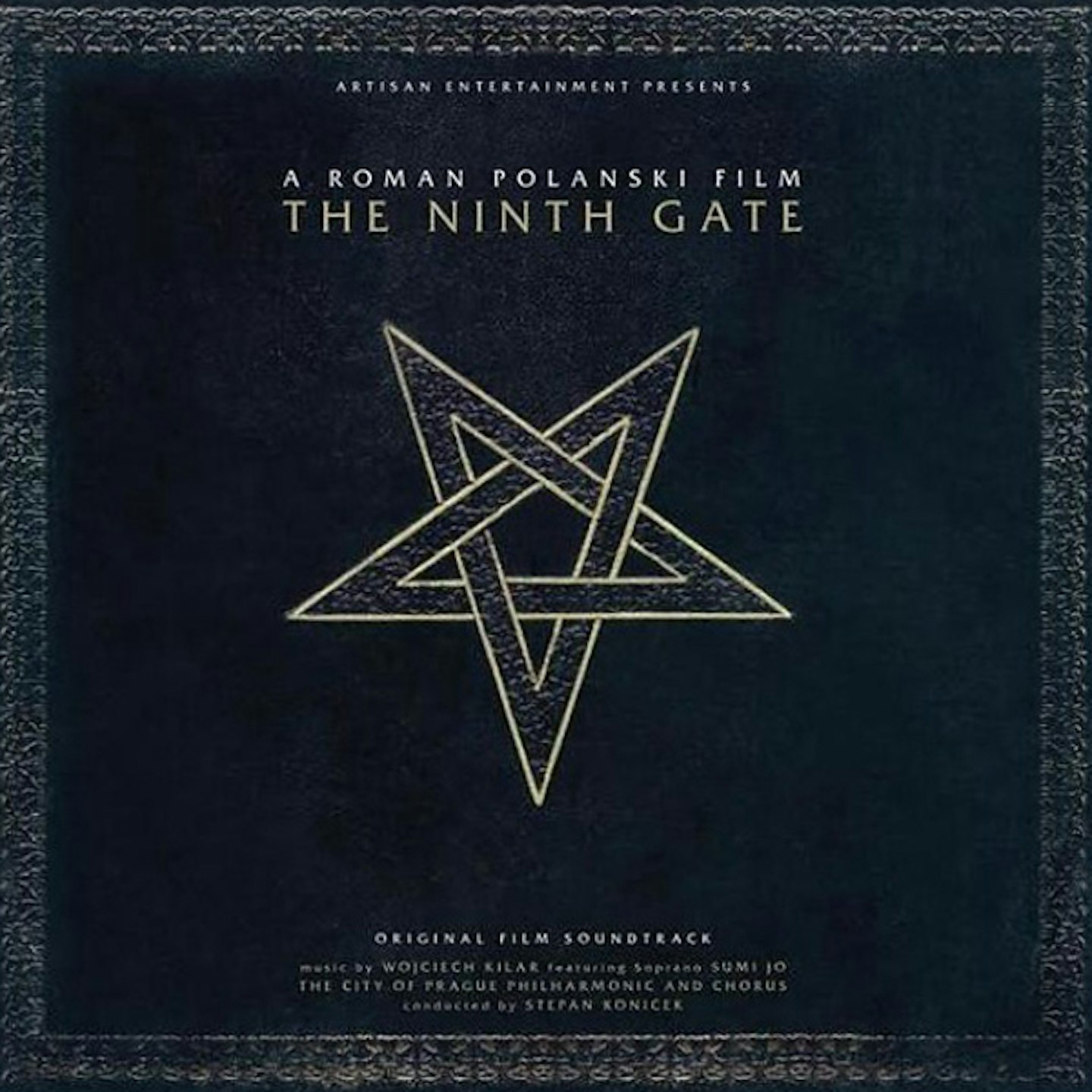 "Generally overlooked on its release in 1999, this deeply layered movie and its sumptuous score repay repeated visits. Director Roman Polanski has always chosen his collaborators expertly: I could have picked Krzysztof Komeda for Rosemary's Baby or Philippe Sarde for The Tenant, but this score just edged it. Born in Poland, Kilar studied under Nadia Boulanger in Paris and forms an unholy avant-garde trinity with Krysztof Penderecki and Henryk Gorecki. This features the awesome City Of Prague Philharmonic and the wondrous voice of soprano Sumi Jo."
8. The Music Of Candyman
Phillip Glass
Orange Mountain Music, 2001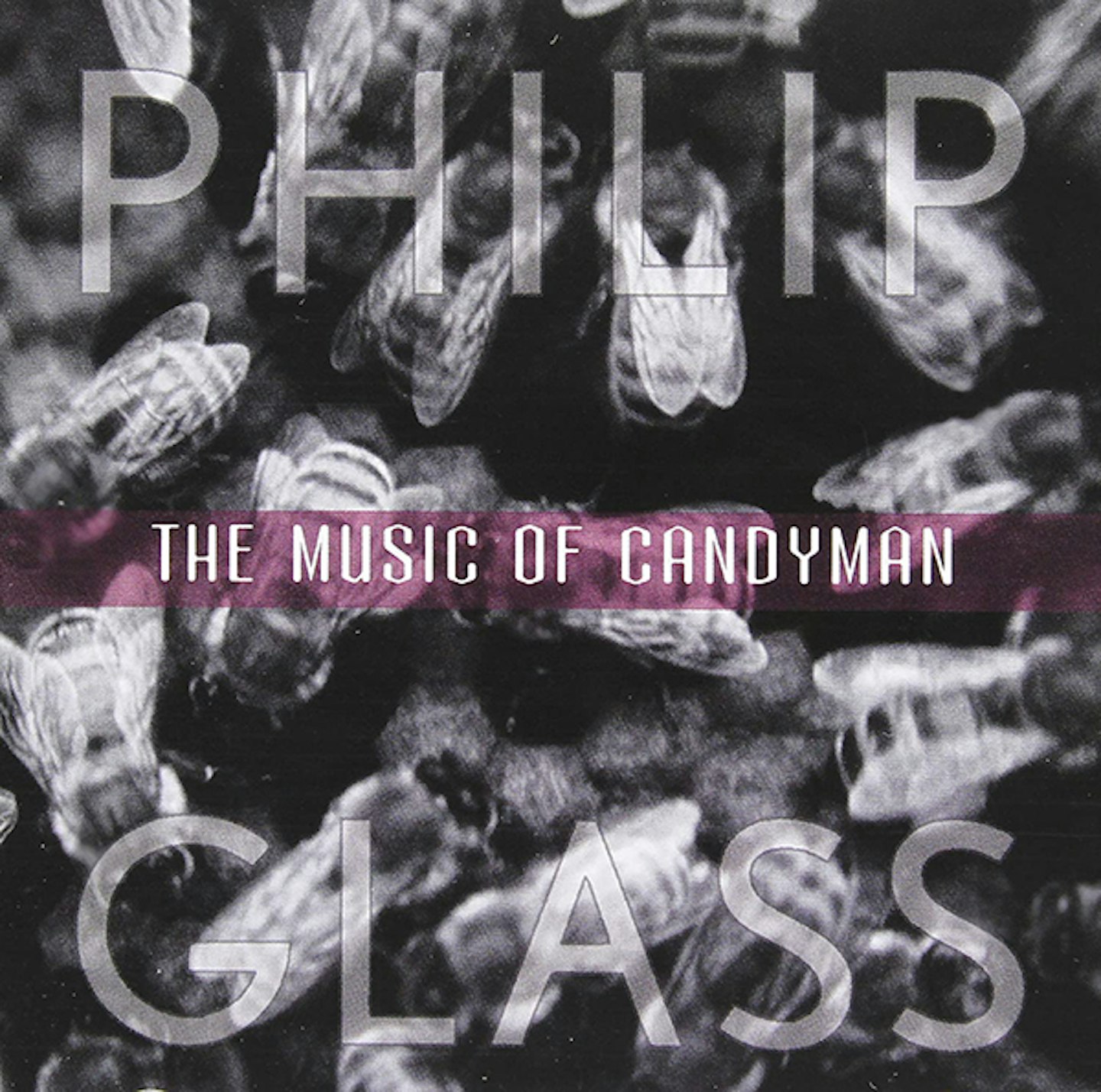 "Glass is most closely associated with his vast scores for Koyaanisqati and Powaqqatsi so, on the face of it he was a surprising choice of composer by director Bernard Rose. Like Argento and Goblin, however, this is an example of incongruity working. Candyman transports us from the suburban docility of, say, Halloween to the grimy battlefield of the Chicago projects. But it's still a fairlytale no matter how harshly you style it, and that's why Glass's sparkling, balletic score is so effective. This combines music from the original 1992 film and its sequel."
7. The Omen Trilogy
Jerry Goldsmith
Colosseum Music, 2005
"A more formal choice here, as old master Jerry Goldsmith tackles that odd late-'70s fad, the child possessed. You know you're in for an apocalyptic ride as soon as the bells herald the hellish litany of the Ave Satani chorus. That opening track alone would have been enough to secure a place in the Top 10, but the genius of Goldsmith is in the way he delicately scores the tender family moments, to lull us before the next horrific tableau. The whole trilogy is a majestic masterclass in soundtracking, and Goldsmith deservedly won an Oscar in 1977 for the first film's music."
6. The Devil Rides Out
James Bernard
Silver America, 1996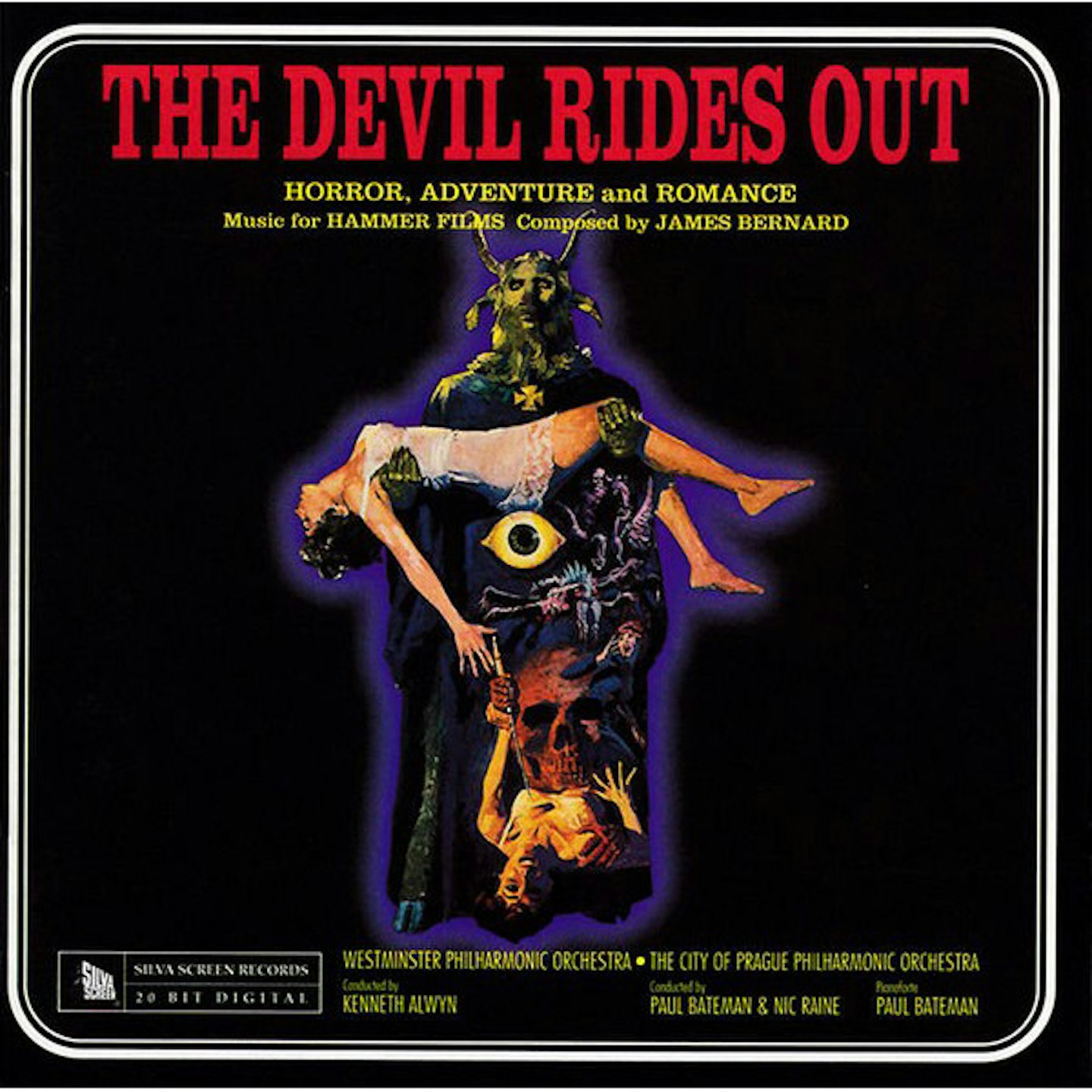 "This is a compilation of themes from some of James Bernard's most effective Hammer scores. Just like the films he works on, Bernard was never more than a millimetre from high camp, but his overwrought and hysterical style was vital in Hammer's reinvention of the entire genre. The opening track Vampire Rhapsody, from Kiss Of The Vampire, showcases this to preposterous effect. But Bernard's classic scores for The Devil Rides Out (1968), The Quartermass Xperiment (1955) and the iconic Dracula (1958), featuring rampant horns and military snare-figures, are priceless."
5. Eraserhead
David Lynch
I.R.S., 1982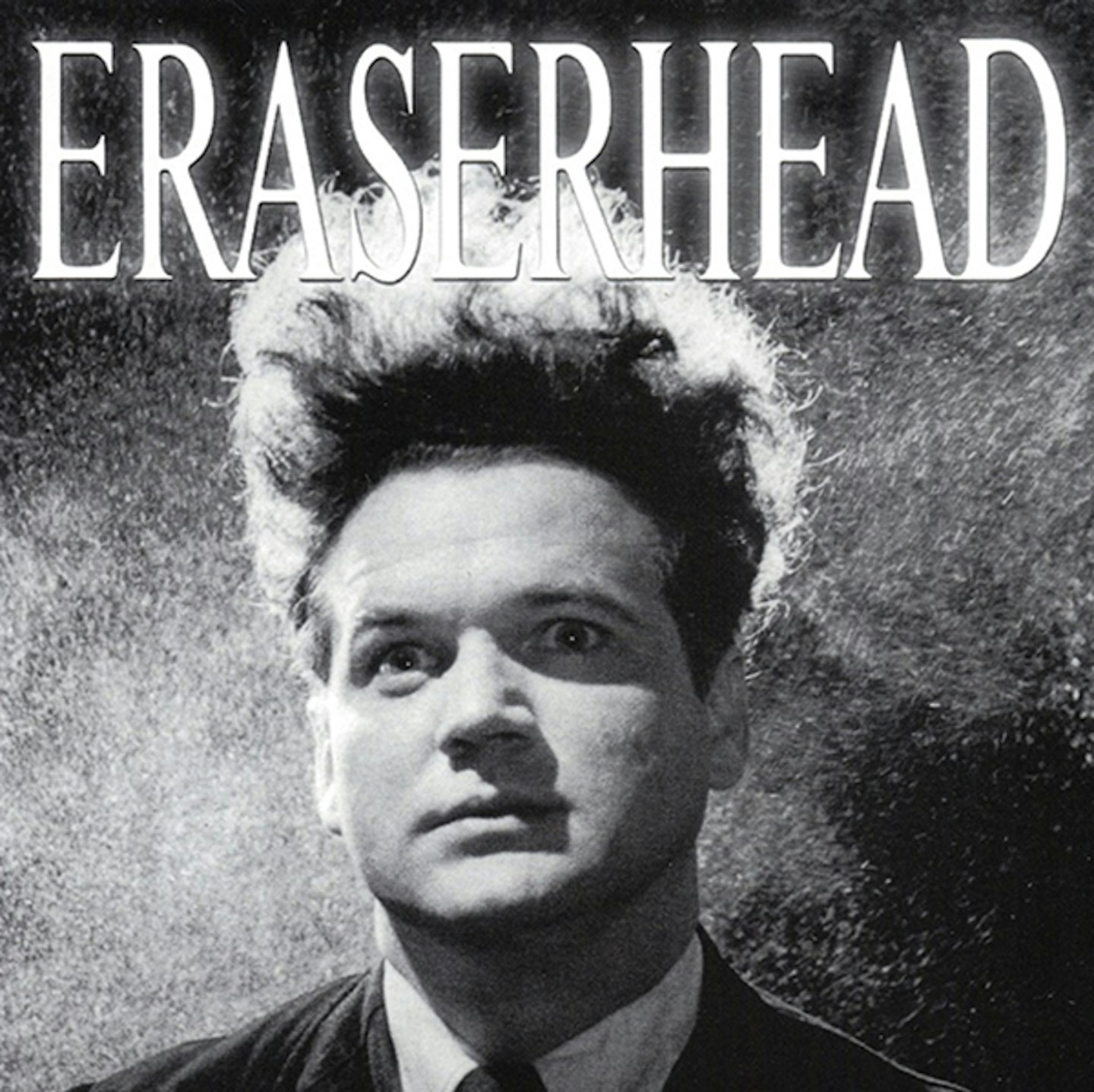 "It's not really horror and it's not really a score, but it is insanely frightening. Sound designer Alan Splet and director David Lynch himself conjure a claustrophobic, steaming industrial world of sexual anxiety that rattles and hums inside and outside poor protagonist Henry Spencer's head. Imagine a Martian let loose to experiment in the BBC Radiophonic  Workshop and you are still nowhere near the sheer, eerie otherness of this 1977 audio nightmare. The 'baby' screams incessantly and the lady in the radiator sings, "In heaven, everything will be fine," and I, for the duration of the movie, want to believe her."
4. Halloween
John Carpenter
Columbia, 1979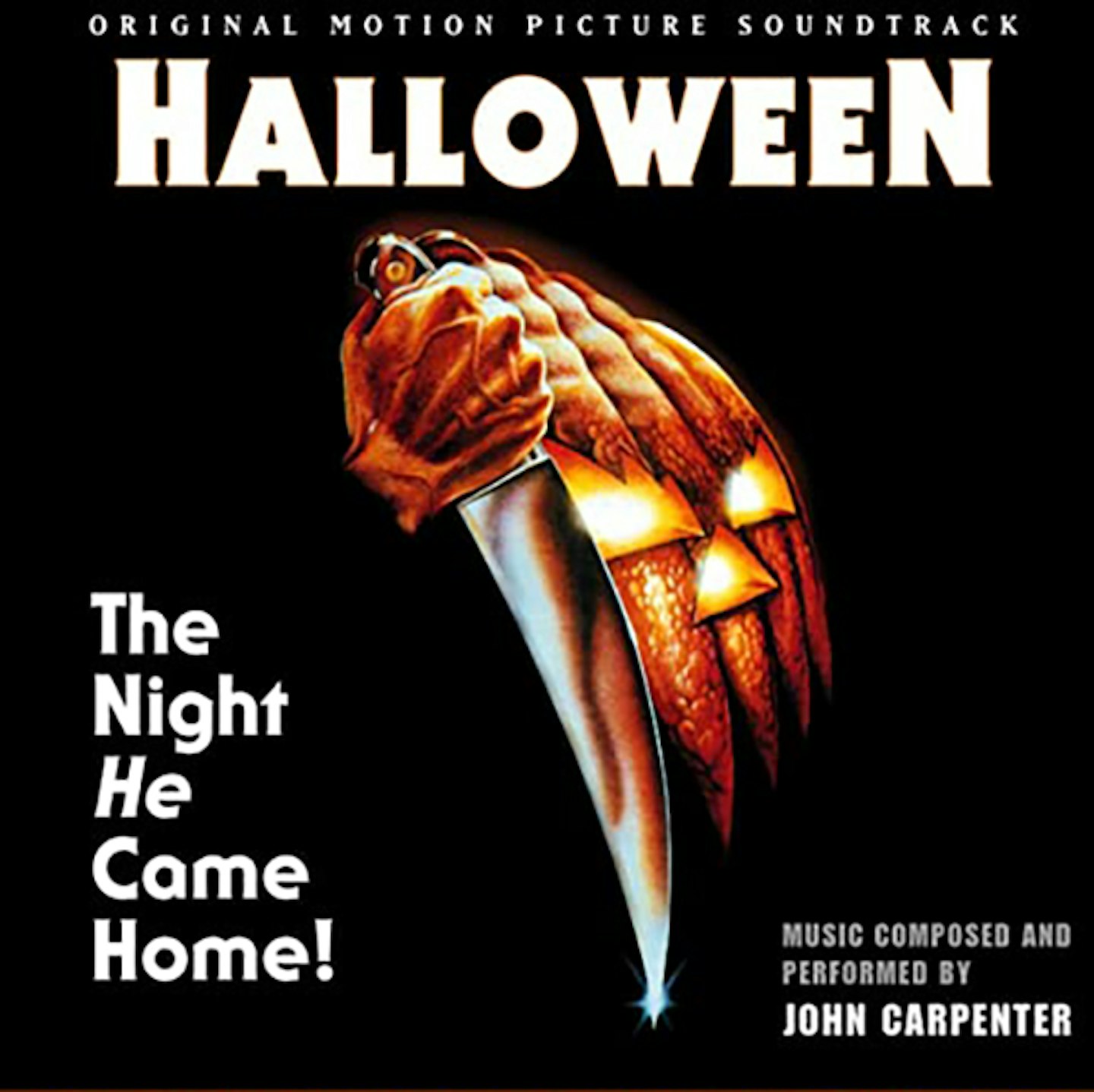 "While Norman Bates had one mind too many, Michael 'The Shape' Myers didn't have one at all! This movie created the 'slasher' sub-genre and director John Carpenter's own simple, motif-driven, pre-digital synth work was a key ingredient to his vision. Foreboding and repetitive, this is the grandaddy of modern electronic horror scores The placement of cues in this film is a brilliant example of hoe not signposting the coup de grace give greater shock value. Halloween is also responsible for ushering in that modern staple: the post-coital baby-sitter death. Carpenter clearly had a tortured adolescence."
3. Nosferatu The Vampire
Popul Vuh
Brain records, 1978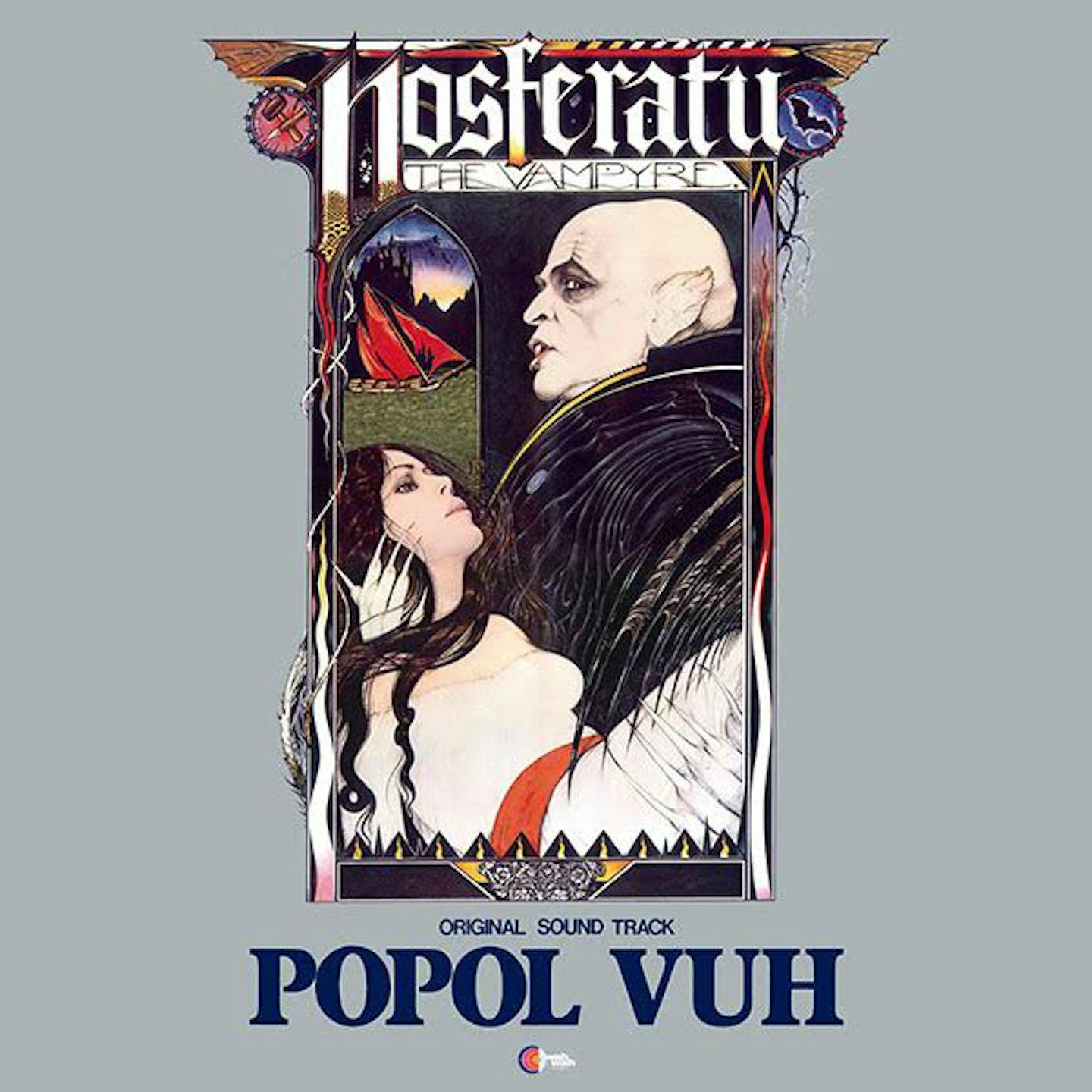 "The art-house bores poured their snobbish scorn on Werner Herzog's remake of F.W. Murnau's 1922 classic silent on its release in 1979. I disagree. This is a tour de force of das neue kino, an elegiac meditation on loneliness, emptiness and futility. Once again, Herzog turned to Florian Fricke's mystical band, Popul Vuh, to create a quasi-religious sound-world infused with oneiric spirituality (the band had already soundtracked his 1972 film Aguirre, Wrath Of God). At this point, Fricke had forsaken his electronic origins to go acoustic, but he retained a synthetic formality to the song structures here. These are glacial reflections of dread and resignation. A masterpiece."
2. The Wicker Man
Paul Giovanni and Magnet
Silva Screen, 2002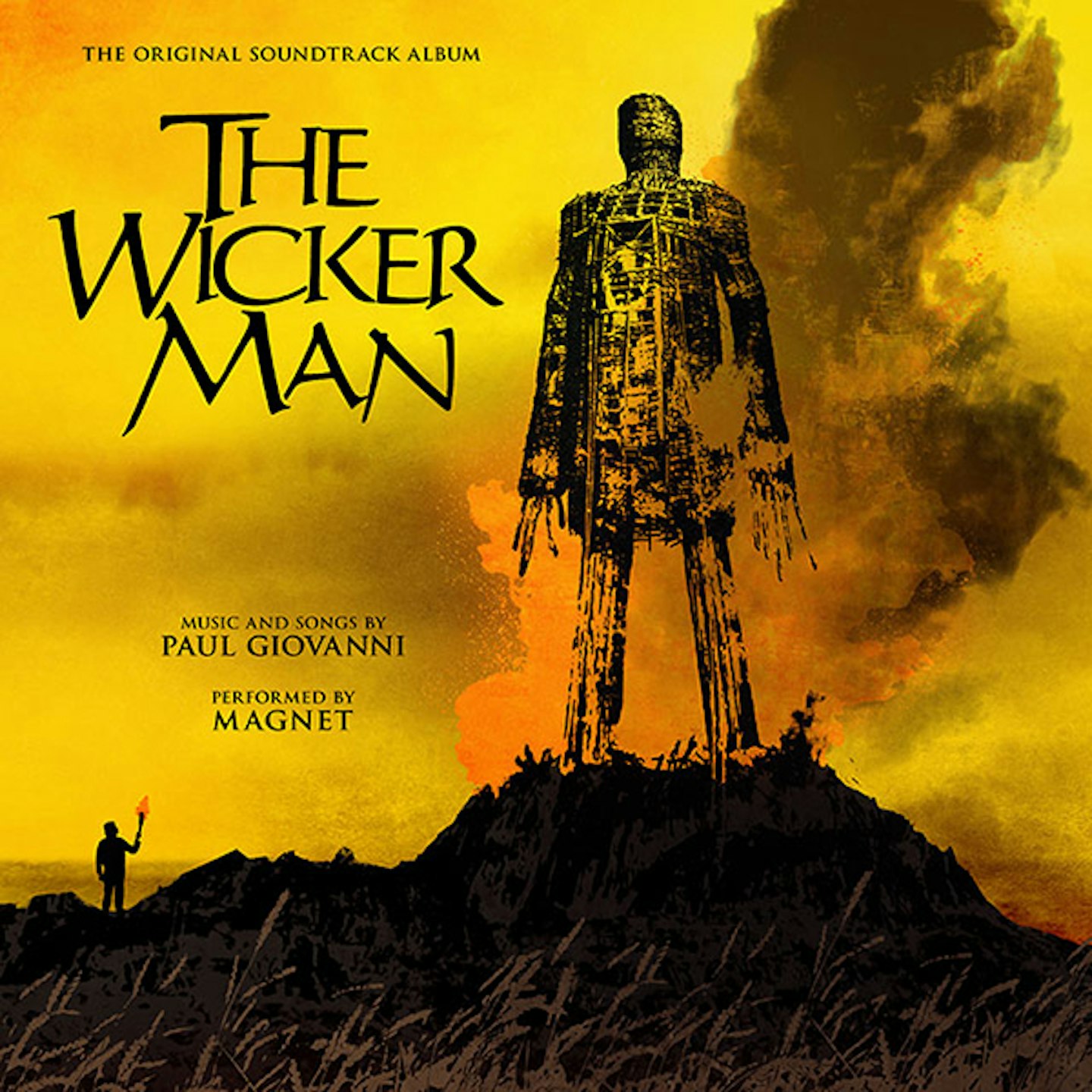 "Urban myth has it that the mastertapes to this score were buried along with the original 1973 cut in a cement grave under the M3. Thankfully, the entire soundtrack weas recovered and released in 2002. Written by theatre director Paul Giovanni and performed by neo-folk outfit Magnet, it was recorded on location, sometimes by cast members. Perverting traditional Scottish and Irish tunes, Giovanni conjured a believable ancient pagan soundscape. Not even the distraction of Britt Ekland's body-double bum can mask the beautiful melody of Willow's Song."
1. Psycho
Bernard Hermann
Varese Sarabande, 1997
"Whether by necessity or design, composer Bernard Hermann's decision to employ just the string section of the orchestra (no brass, no percussion) in Hitchcock's seminal 1960 horror was a stroke of genius. From the opening credits onwards, the music drives the action here, pursuing Marion Crane (Janey Leigh) into the night and into the lair of Norman/Mother. The infamous shower scene, with more the 55 cuts in 55 seconds to a shrieking violin soundtrack, is one superb cue from a superlative score. Here, at last, recorded individually, as opposed to shoehorned into a 'suite', are all of Hermann's 40 original cues for the movie, just as he intended. Perfection."
Siouxsie And The Banshees' Halloween and Autumnal-themed collection All Souls is out now. You can read MOJO's review HERE.